Expert Analyst & Reviewer

UPDATED
Advertiser Disclosure: Our unbiased reviews and content are supported in part by
affiliate partnerships
, and we adhere to strict
guidelines
to preserve editorial integrity.
BSB Leasing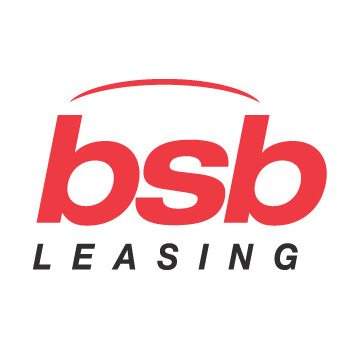 Pros
Good public reputation
Suited for small business
Cons
BSB Leasing Overview
BSB Leasing is a Colorado-based funding company that specializes in small ticket and commercial capital equipment leases. BSB's clientele span a wide range of industries, from food service to construction to computer hardware. BSB also serves as a short-term online funder offering short-term loans and merchant cash advances under its BSB Capital Access brand.
The equipment leasing industry provides capital to people who need physical assets but cannot afford to buy them outright. Long-term, signing a lease is more expensive than purchasing equipment with a loan, but leases often have perks built into them to make upgrading or servicing the equipment easier. Deciding whether to buy or lease can be complicated, and it's a process you should take some time with.
BSB's leasing agreements are best thought of as loan substitutes as they cover the full cost of equipment. This company has the most to offer to businesses with good credit (but not much cash on hand) which need equipment that won't become obsolete quickly.
Services Offered
BSB Leasing offers the following types of services:
Borrower Qualifications
BSB doesn't post explicit qualifications in advance. Though the company will weigh each of the following factors to determine what the terms of your lease will be, it doesn't use hard minimums:
| | |
| --- | --- |
| Time in business: | Unknown |
| Credit score: | Unknown |
| Revenue: | Unknown |
Terms & Fees
Here's a rough idea of what you can expect from BSB Leasing:
| | |
| --- | --- |
| Term length: | 2 – 7 years |
| Interest rate: | 8% – 18% |
| Down payment: | First and last month payment |
| Buyout agreement: | $1 Buyout |
| Additional costs: | Shipping & handling (if applicable) |
| Effective APR: | Learn more |
BSB structures its lease agreements according to a $1 buyout model. What this means is that at the end of the lease, you will have the option to purchase the leased equipment for the (mostly symbolic) price of $1. Since you can safely assume that the lessor isn't a charity non-profit, what are the implications of buying the equipment for $1 at the end of your lease?
Essentially, you're entering into a slow-motion loan. BSB will factor the total cost of the equipment into the lease, which translates to higher payments than you might have with a Fair Market Value lease or a 10% Buyout lease. In other words, it's a lease for people who are pretty much certain that they want to eventually own the piece of equipment. By the end of the lease, you'll have more than completely paid for the item. Unlike many equipment loans, a $1 buyout lease will finance the entirety of the cost of the equipment. It still has some of the benefits of a traditional lease, however, including a low down payment — though you will have to pay for the first and last month at the beginning of the lease.
A lease's interest rates are usually based on a variety of factors, including your credit rating and the term length, though the type of equipment you need and the industry your business is in may also play a role.
If you're interested in leasing equipment from BSB, you can get a quote over the phone or on the company's website.
Application Process
BSB has a five-step process for getting fast financing. The first step is to choose your vendor and find the new or used equipment you want to purchase. The next step is to fill out BSB's one-page application. On this application, you'll provide basic information including your company name and contact information, your Social Security number or federal tax ID, and information about the equipment and vendor you've selected.
BSB will then use this information to determine if you qualify for funding. If so, the company will work out the details including interest rate, lease terms, and down payment. Once you agree to these terms, an account representative will send the lease documents for you to sign. Once signed, you'll be able to pick up your equipment.
Sales & Advertising Transparency
I'm not a fan of BSB's website. Other than providing a list of the types of industries the company serves, there's not much information available regarding how the leasing process works. Further, information about BSB's leasing services is mixed in with information about its other funding activities, making it troublesome to find what you're looking for. And if I'm allowed to be petty for a moment, it just plain looks dated.
Customer Service & Technical Support
Whether or not you'll reach anyone by phone is a crapshoot. Customer service is reachable by phone through a short automated menu, but the company seems generally understaffed and unavailable. Be prepared to leave a voicemail.
You can also submit a ticket on the BSB website.
User Reviews
Negative Reviews & Complaints
BSB is accredited by the BBB, where it has an A+ rating and one customer complaint (concerning billing and collections). In fact, finding user reviews of BSB is quite difficult:
Lack of transparency: BSB's website isn't especially helpful, as I mentioned above.
Expensive: Leases, particularly $1 buyout leases, tend to be pretty expensive, especially as you reach the upper range of the interest rates.
Limited options: BSB deals exclusively in $1 buyout leases, so you'll only want to deal with them if you want to own your equipment at the end of the term.
Positive Reviews & Testimonials
Here are some reasons to consider leasing with BSB:
Full financing: BSB's leases cover the full cost of the equipment, you just need to come up with a first and last month's payment.
Large number of industries supported: There's a good chance BSB can finance what you're looking to lease.
Customer service: Discounting some trouble reaching them, I found BSB staff to be helpful and willing to answer my questions.
Final Verdict
I'd think of BSB Leasing as a kind of alternative equipment lending. These are, effectively, pseudo-loans for businesses that want to own rather than return and upgrade their equipment. If that description sounds appealing to you and your business, it might be worth getting a quote from BSB. Whether or not that quote is worth pursuing will depend on the interest rate offered: BSB's rates on the lower side of the scale are quite reasonable, but get a bit punishing on the high end.
Not what you're looking for? Check out our favorite equipment financers for some alternative options.
---
Featured Free Corporate Card
Ramp


---
Ramp offers a free corporate card for virtually any business. Start earning rewards with your corporate spending today. Get your free card.
Featured Free Corporate Card
Ramp


---
Ramp offers a free corporate card for virtually any business. Start earning rewards with your corporate spending today. Get your free card.
To learn more about how we score our reviews, see our
Business Loan Rating Criteria
.