Expert Analyst & Reviewer

UPDATED
Advertiser Disclosure: Our unbiased reviews and content are supported in part by
affiliate partnerships
, and we adhere to strict
guidelines
to preserve editorial integrity.
Charge.com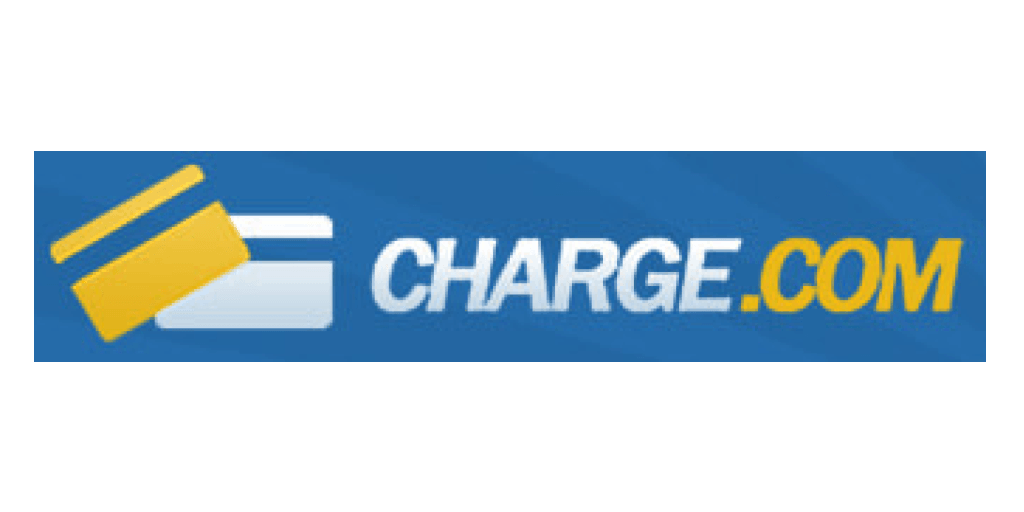 Charge.com Overview
If you've landed at this Charge.com review, you must be curious about the company and its product. Or you have had some experience with them and are perhaps looking for evidence that you're not alone in feeling frustrated.
Maybe you've been promised that Charge.com's rates are the lowest and are hoping for a break. Unfortunately, your expectations aren't going to survive the first contact with this company, as its website's aesthetic positively reeks of spammy salesmanship. Investigate further (as we did), and you'll find a merchant account provider that relies on deceptive and misleading advertising gimmicks to lure you into signing up. If you do, you'll face some hefty, undisclosed fees and a potentially exorbitant early termination fee should you try to get out of your contract early.
In just about any other line of business, shady practices such as these would earn a company a very low rating. Unfortunately, this is the merchant account industry we're talking about here. This sort of behavior is all too common, especially among companies such as Charge.com that deliberately market their services to high-risk merchants and those with bad credit ratings who can't get approved for a merchant account elsewhere.
Some of Charge.com's claims are just a little too extreme for us to believe, and the amount of fine print on its so-called "low-cost guarantee" ensures that you're never going to be able to cash in on it. Combined with its all-around lackluster performance, the company rates 2.5 out of 5 stars.
When it comes to Charge.com, we highly suggest all merchants approach with caution. That's because this merchant account provider offers no transparency with fees and rates in credit card processing, and you might even get locked down in a contract if you take the "free" reader. Here's what you need to know before making a decision.
Products & Services
Like most merchant account providers, Charge.com offers several products and services to help you run your business and process credit card transactions, including the following:
Merchant Accounts: As noted above, Charge.com appears to be using Applied Merchant Systems as a back-end processor. While this is a widespread practice in the merchant account industry, it can lead to confusion for merchants and a tendency to "pass the buck" between the merchant account provider and the processor when problems arise.
High-Risk Merchant Accounts: Charge.com includes many appeals to high-risk merchants on its website. If you're a high-risk merchant and have had trouble getting approved for an account, be aware that you'll probably have to pay higher fees and processing rates in exchange for getting approved. You'll also have less flexibility in negotiating the terms of your contract.
Terminals: Charge.com offers a "free" credit card terminal with your account, but it doesn't provide any information on its website about which models or features are available. Don't believe for a moment that your terminal will actually be free — you'll probably be paying for it as part of your monthly account fee. For most businesses, we recommend that you buy your own terminals outright, as it's almost always a much less expensive option in the long run. Whether you buy your own terminal or use one from Charge.com, be sure to get an EMV-compliant model.
Mobile Processing: Although Charge.com claims to support mobile processing, the company's website doesn't provide much useful information about how it does that. Its system supports iOS and Android devices (as well as Blackberry and older cell phones). There's no mention of hardware or software requirements, and its Mobile Credit Card Processing page seems to be directed at mail order and telephone sales. If you're looking for a smartphone-based mobile system, you'll be better off going with Square.
Payment Gateway: eCommerce merchants are supported, with the company offering a "free" payment gateway as part of its services. While the website doesn't mention it, the payment gateway appears to be provided by Authorize.Net. Again, it's not really free — you just won't have to pay the $49 setup fee that Authorize.Net normally charges.
Check Processing: Charge.com also includes free software with its merchant accounts that will allow you to process checks over the phone, by fax, and over the internet. While the software itself really is free, check processing rates are not disclosed.
It's also worth noting one important feature that Charge.com doesn't offer, and that's support for POS systems. There's no mention whatsoever about hardware or cloud-based POS systems on its website. If you need this feature for your business, you'll want to look elsewhere.
Fees & Rates
Most traditional merchant account providers don't include any pricing information at all on their websites, so at first blush, it might come as a pleasant surprise that Charge.com includes a Pricing page on its site. Unfortunately, the pricing information that's shown is incomplete and misleading. It also includes notorious sales gimmicks that try to convince you that you're getting a good deal (you're not.) Charge.com presents selected information about its fees and rates and compares it against a hypothetical "industry standard." However, the information the company claims is the industry standard is wildly inflated and represents, at best, a worst-case scenario of what you might have to pay with a competitor that's even worse than Charge.com.
Let's start with fees. For a small business with a relatively low monthly processing volume, the monthly and annual fees you have to pay to maintain a merchant account can quickly add up to a significant expense. Charge.com wants you to think it will save you money on fees, but that's not true. The company's pricing page lists several fees that it doesn't charge you, but there's no mention whatsoever of all the fees it does charge. For example, the company lists $0 for its merchant account application fee. This is true — Charge.com doesn't charge you an application fee. However, its claim that the industry standard for application fees is $95-$250 is very inflated and misleading. While it's true that processors used to charge an account application fee (usually around $150), most companies abandoned the practice years ago due to complaints from merchants and increased competition from newer companies that didn't charge the fee.
Today, $0 is the industry standard for an application fee.
Most of the other fees listed as "$0.00" are similar one-time account setup fees. While all of the fees listed have been charged by one processor or another at one time, in most cases, you no longer have to pay any of these fees if you go with a competing processor. The bottom line is that you won't save any money on getting your account set up by going with Charge.com.
Perhaps the worst aspect of Charge.com's pricing information is that none of the monthly or annual fees that apply to your merchant account are listed. Instead, those fees are buried deep in the fine print of the Terms and Conditions section of your contract. These are the potential fees to look out for:
PCI Compliance Fee: Ranging from $185 up to $300 annually, this is well above the industry average of around $99 per year.
Statement Fee: This only applies if Charge.com establishes a reserve on your account, but it's another $25 per month on top of all the other fees you have to pay.
Government Compliance Fee: This $25/month fee appears to apply to all accounts.
Early Termination Fee: While Charge.com claims it doesn't have an early termination fee or binding contract, we strongly encourage that you don't take the company's word for it. Based on the historical evidence of complaints on the company, it appears that an ETF is at play. Fees may be under a different name, so be sure to read your contract for all fees and stipulations regarding closing your account — especially if you took the free reader, which may come with a binding caveat.
That's not all. Depending on what terms Charge.com includes in your contract, you may or may not have to pay a monthly account fee, an online merchant portal fee, and a monthly minimum. Fees for chargebacks also apply. Once you add up all the fees, it's clear that you'll be spending a lot of money for a Charge.com merchant account before you've even processed your first transaction.
Charge.com doesn't disclose very much information about its processing rates, and what it does disclose is also very misleading. The only rate information you'll find is a quote of discount rates "as low as 0.25%" and transaction fees "as low as $0.15." The "rates as low as…" quote is a common sales gimmick in the processing industry — and one you should avoid. What Charge.com is doing here is quoting you the lowest possible qualified transaction rate of a tiered pricing model — without revealing that the overwhelming majority of your transactions won't qualify for this rate. In fact, almost all of them will be processed at a mid-qualified or non-qualified rate, which can be as much as three or four times higher.
Charge.com apparently also offers interchange-plus pricing, but it doesn't mention that at all in its advertising, and you'll have to ask for it. While we highly recommend interchange-plus pricing and consider it to be a more fair and transparent pricing model, don't expect that you'll get it just by asking for it. Companies such as Charge.com that offer a mix of tiered and interchange-plus pricing plans typically reserve the lower rates available through interchange-plus pricing for their larger, more established merchants who have a higher processing volume and a longer, more stable history. Given the company's numerous appeals to high-risk merchants and those with bad credit, I doubt very many of its merchants are offered interchange-plus pricing.
Contract Length & Early Termination Fee
In keeping with Charge.com's overall theme of misleading advertising, you won't find any information about contracts or early termination fees on its website. Nonetheless, you can expect to be signed up for a standard 36-month (three-year) contract that also features an early termination fee of $495 if you try to cancel early. There's also an automatic renewal clause that will extend your contract for successive one-year terms unless you comply with the termination requirements spelled out in your contract.
While these terms are pretty much the industry standard that most processors will hold you to, there are plenty of newer companies out there now that will offer you a month-to-month contract with no early termination fee. I highly recommend that you try to negotiate at least having the early termination fee removed from your contract, if possible. However, since Charge.com seems to rely on merchants signing up for accounts directly through its website rather than talking to a sales agent, you might very well find yourself automatically signed up for a three-year contract (and ETF) before you ever get a chance to talk to someone from the company.
Sales & Advertising Transparency
Unlike many other merchant account providers, Charge.com doesn't appear to rely on independent sales agents to market its services. On the one hand, this is a good thing. Independent sales agents are notorious for providing poor service due to inadequate training and intense pressure to make a sale. On the other hand, this leaves Charge.com's website as its primary vehicle for marketing its accounts. As we've noted, the website is chock full of vague and misleading information, deliberately omits information about account fees, and includes a number of misleading sales gimmicks.
There is no way a prospective customer could get an accurate idea of how much a merchant account will actually cost them from Charge.com's website. For that, you'll need to call Charge.com at the phone number given and speak with a representative.
Worse still, Charge.com uses one of the shadiest gimmicks in the merchant account handbook: a price-match guarantee. The company says that it can beat its competitors' rates. Which sounds like a great thing, right? It will even give you a whole $200 if you can find a competitor that beats Charge.com's pricing. But let's take a look at some of that fine print (linked to in a tiny footnote at the bottom of the site):
We're so confident that Charge.com has the lowest costs that we will pay you $200 to find a better deal! If you find a competitor of Charge.com offering a direct merchant account and the same hardware, software, or payment gateway that Charge.com currently offers, Charge.com will beat the costs of the competitor's offer or else pay you $200. And if you are currently processing credit cards, then if you send us your most recent credit card processing statement, Charge.com will beat the competitor's costs or else pay you $200. If you open a new Charge.com merchant account and then find a lower offer afterward, Charge.com will honor the low-cost guarantee for 30 days after opening the account.
The red flags here are the fact that the competitor has to have the same hardware, software, or payment gateway, which is hard to know when Charge.com doesn't provide any detailed information about its services. But that's not even all of the fine print. Skip down a paragraph or two, and you'll see this lovely gem:
We will project these costs based on the merchant's actual or projected monthly credit card sales volume and average ticket size. In the event Charge.com fails to beat a competitor's offer, in order to receive the $200 payment from Charge.com, merchants are required to open a merchant account with Charge.com or send proof that an account has been opened with a competitor that Charge.com failed to match pricing of, and the merchant must keep the account open for a minimum of three months.
I can promise you, based on this information, that people who try to take Charge.com up on this offer never qualify for that $200. And even if they do, Charge.com will probably get them back for it in some way (such as, I don't know, maybe merchant fees on the account the company wants them to open?).
This kind of price-match offer is almost always a scam. And even if it isn't, it's a very good reason to be wary of processors that offer these kinds of marketing gimmicks. The best merchant account providers don't need to go around making these kinds of promises. They win over (and keep) customers by being transparent about pricing and providing good service over the life of the account.
Apart from the terrible sales gimmicks, Charge.com also has a fairly diverse presence on social media, with accounts on Facebook, Twitter, and Pinterest. Unfortunately, most of them are only sporadically updated and don't provide any useful information beyond what's already available on the company's website. The Pinterest account currently has no content at all.
Customer Service & Technical Support
Charge.com provides customer service primarily through a 1-800 telephone number that is supposedly available 24 hours a day, seven days a week, 365 days a year. Unfortunately, the website doesn't list this number, and according to the company, you have to sign up for an account before it will give it to you. Consequently, I have no way of verifying the quality of its telephone-based customer support.
However, reports from merchants are anything but positive. Poor to non-existent support through the 1-800 number is a common complaint. A quick search on the internet uncovered numerous stories of merchants getting the run-around or simply being told that there was no one available to help solve a problem. I wouldn't get your hopes up about receiving any useful customer support via the 1-800 number, despite the boastful claims about it on the Charge.com website.
Compounding this problem, Charge.com doesn't offer much in the way of other customer support options. There's no knowledgebase whatsoever on its website for self-help, nor is there a chat feature. You can email the company from the website, but this option appears to be primarily intended for signing up new customers and not for helping existing ones.
Overall, Charge.com's customer service appears to be simply awful. While high-quality customer support is something of a rarity in the merchant account industry, the company's poor reputation in this area is well below the industry average.
User Reviews
As we explore user review sites for Charge.com, we find some red flags and a lot of dead ends when it comes to any positive reviews the company itself has cited.
Negative Reviews & Complaints
Charge.com is currently not accredited with the BBB, yet it still has an A+ rating. This high rating appears to be based almost entirely on the fact that its BBB profile currently doesn't have any complaints. Ordinarily, this would be a very good indication, as even reputable processors inevitably attract their fair share of complaints. However, in previous reviews of Charge.com, it had a truly awful D rating with the BBB and a whopping 53 complaints filed within the past three years. Since it doesn't appear to have made any positive improvements in how it does business or treats its customers, the dramatic drop in complaints is both inexplicable and…fishy. This sudden dip seems to coincide with the bankruptcy of its former parent company, Pipeline Data, so it may have experienced a drop-off in business since then. It's also possible that it's operating under a DBA (Doing Business As). In any event, it's not a good sign for a prospective merchant looking for a long-term, stable relationship with a merchant account provider.
Over on Ripoff Report, you'll find a total of 49 complaints. Ripoff Reports never takes down any complaints, so the older complaints are still there. Again, there's a sudden drop in the number of complaints starting about five years ago.
Most of the complaints lodged against the company focus on issues we've already addressed, but here's a quick recap:
Undisclosed Contract Terms: As we've noted, there's no mention of the three-year contract period, the automatic renewal clause, or the $495 early termination fee on Charge.com's website.
Undisclosed Fees & Charges: Again, Charge.com doesn't mention any of the fees associated with its merchant accounts. This has come to an unpleasant surprise to a large number of merchants, particularly the unusually high PCI compliance fee. As always, you have to read your contract thoroughly before you sign up!
Withholding Of Funds: This is a common problem with most merchant account providers and usually occurs because of an action by the issuing bank or third-party processor. Nonetheless, Charge.com doesn't seem to help its merchants get their funds released when this happens.
Poor Customer Service & Support: With telephone support being just about the only option Charge.com offers, it's particularly disappointing to see so many complaints about how poor the quality of that support is when a problem arises.
While the number of complaints isn't high, the nature of the complaints that do exist, combined with the documented shady practices on the Charge.com site, is enough to send up huge red flags.
Positive Reviews & Testimonials
It probably shouldn't come as a surprise, but the only positive praise for Charge.com that I could locate was on the Charge.com website itself. Even then, the so-called testimonials weren't very convincing. The company's landing page features heavily-edited, unsubstantiated "reviews" from companies such as Apple, NBC Internet, and AOL. The spammy-looking website and brief "review" snippets manage to be both counter-persuasive and laughably out of date. Nothing like securing that coveted America Online endorsement in 2019.
The website also includes a Testimonials page that's a little better. Featuring 14 different testimonials, they include full names and business names and locations, but no links. Unfortunately, I didn't have any luck tracking down any of the merchants listed here. If you've had a positive experience with Charge.com, please be sure to leave a review in the Comments section below.
Final Verdict
Unfortunately, Charge.com represents the kinds of problems that have given the merchant account industry a bad reputation. What we find during our deep dive is misleading advertising, onerous contract terms, and poor customer service. One thing is clear: We feel that Charge.com is a company you'd do well to avoid. That's because while it claims to be far above the industry standard, its definition of the "industry standard" itself is misleading, and Charge.com purposely withholds all the important details about its company!
In fact, we can't think of a single reason to recommend Charge.com, given the state of the company's business and the ongoing lack of even the barest hint of improvement. While it's certainly not the worst company out there by any means, its current offerings are at or below the industry standard in every aspect. For now, it scores a substandard 2.5 out of 5 stars.
Whether you're a new merchant looking for a good merchant account provider, or you have an established business and you're looking for a better deal, just know that there are better companies out there. Check out our Merchant Account Comparison Chart for a head-to-head assessment of the best providers in the industry.
If you're a high-risk merchant or have bad credit, be very wary of companies such as Charge.com that target their marketing efforts toward businesses like yours. They aren't doing what they do out of solidarity or the kindness of their hearts. For businesses that have trouble being approved by some of our highest-rated processors, we recommend Durango Merchant Services as a very reputable processor that specializes in providing merchant accounts to high-risk merchants — without trying to rip them off.
Do you have experience with Charge.com? Recent feedback regarding the company is extremely hard to come by, so if you've had any experience at all with Charge.com, we would love to hear from you in the comments below.
---
Our Top Pick To Save On Payment Processing 💰
PaymentCloud


---
PaymentCloud has an excellent track record for service quality, support, and fair pricing. Learn more from PaymentCloud.
Our Top Pick To Save On Payment Processing 💰
PaymentCloud


---
PaymentCloud has an excellent track record for service quality, support, and fair pricing. Learn more from PaymentCloud.
To learn more about how we score our reviews, see our
Credit Card Processor Rating Criteria
.