Clearent Intelligent Processing Review
Expert Analyst & Reviewer

UPDATED
Advertiser Disclosure: Our unbiased reviews and content are supported in part by
affiliate partnerships
, and we adhere to strict
guidelines
to preserve editorial integrity.
Clearent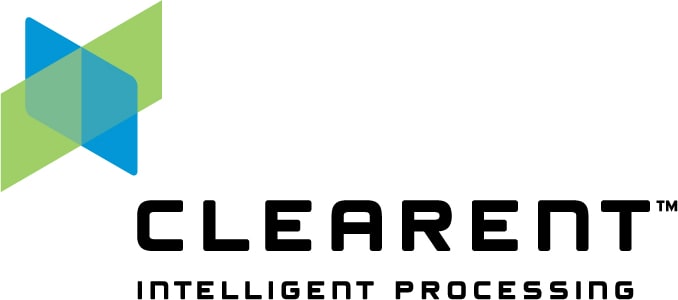 Pros
Transparent cost-plus pricing
Free gateway
eCheck processing available
Good customer support
Cons
Early termination fee ($395)
Limited pricing disclosed online
Unsuited for small businesses
Clearent Overview
Although Clearent is large enough to offer a full range of products and services (including a number of impressive proprietary features), the company's contract terms and overall costs put them squarely in the middle of the pack. Heavy use of independent sales agents to market their accounts makes it even more difficult to recommend them.
Overall, Clearent LLC rates 3.5 out of 5 stars, mainly because their use of interchange-plus pricing brings up their score a little. If you're looking to open a merchant account for your new business or switch from your current provider, check out our Merchant Account Comparison Chart for a side-by-side comparison of our top-rated providers.
Clearent Merchant Services Products & Services
Clearent offers a full range of products and services for businesses of all sizes. Here's an overview of their main features:
Merchant Accounts: The company's merchant accounts are underwritten by TSYS Merchant Solutions, one of the biggest names in the processing industry. Despite its huge size, TSYS is one of the better direct processors we've reviewed. Just remember that Clearent will be your primary point of contact for most customer service issues. The only time you might have to deal with TSYS directly is if a hold is placed on one of your transactions, or your account is frozen or terminated. See our article, How to Avoid Merchant Account Holds, Freezes, and Terminations, for some tips on preventing any of these occurrences.
Credit Card Terminals: Like almost all merchant services providers, Clearent offers countertop terminals for retail merchants who need them. Although they don't provide information on specific models, their terminals all support magstripe, EMV, and NFC-based payment methods. They also feature EMV Quick Chip technology, which reduces the time needed to complete an EMV transaction from 15-30 seconds down to less than five seconds. It's not clear whether terminals are leased or offered for direct sale, but we strongly advise you to avoid leasing credit card terminals.
Payment Gateway: For eCommerce merchants, the company offers its Quest™ Payment Gateway, a proprietary product that's fully integrated with their backend Horizon™ Processing Engine. The Quest gateway includes all the standard features you'd expect from a modern payment gateway, including point-to-point (P2P) encryption, a customer database, and support for recurring billing. Quest is PCI compliant, but the company doesn't explicitly advertise that it meets Level I PCI compliance standards. Online payments can be accepted via either a hosted payments page or an eCommerce plugin. You can also use the gateway in a retail, mail order, or telephone order setting.
Virtual Terminal: The company's Clearent Virtual Terminal is another proprietary product that connects to the Horizon™ Processing Engine. Transactions can be keyed in manually or swiped using an IDTech magstripe card reader. The Clearent Virtual Terminal uses point-to-point (P2P) encryption and supports the entry of Level II processing data (which will qualify you for lower interchange rates). It does not appear to support Level III data for B2B transactions. We recommend virtual terminals to mail order and telephone order businesses that either don't have a website or don't want to set up their existing site to accept online orders.
Mobile Payments: Clearent's mPOS solution is offered through a partnership with SwipeSimple. The system uses card readers from IDTech and the SwipeSimple app, which is available for both iOS and Android. A variety of IDTech mobile card readers can be used, some of which support both EMV and NFC-based payment methods. No pricing information is available.
Point-of-Sale (POS) Systems: Clearent doesn't have a partnership with a point-of-sale (POS) hardware vendor, but you can integrate their payment system with your existing unit. We highly recommend consulting with a sales representative to ensure compatibility before choosing this option. The company also has a partnership with InStore to provide a tablet-based POS system for iPads. Additionally, they claim to be compatible with a wide variety of third-party tablet-based POS applications.
American Express Processing: Like most major credit card processors, Clearent supports the American Express OptBlue program to make it easier and more affordable for your business to accept American Express credit cards. For more details on how this program works, check out our article, How To Save On American Express Credit Card Processing With OptBlue Pricing.
eCheck (ACH) Processing: If you need to accept paper checks or eCheck payments, Clearent offers a special program to add this option to your account. You can expect to pay an additional monthly fee for this service.
Next Day Funding: With Clearent's Next Day Funding program, you can batch out as late as 11:00 PM Eastern and receive your funds the next business day. Funds are delivered via ACH deposit. There is no discussion on the website as to whether this is a free, standard feature or an optional service that comes with an extra fee.
Online Reporting: If you want to monitor the status of your business in real-time (and we certainly hope that you do), Clearent offers their Compass® online reporting tool. Compass® allows you to access your account 24/7 and provides a complete breakdown of every transaction and every fee. It also automatically generates monthly statements for your records.
American Express Merchant Financing: Clearent can approve your business for loans in amounts anywhere from as little as $5,000 to as much as $2,000,000. They also offer a Merchant Cash Advance program for short-term loans in smaller amounts.
Cash Discount Program: We're beginning to see more and more merchant services providers offer this kind of program, which basically involves transferring the cost of credit card processing onto your customers. While you might think that this is a wonderful idea, it can put you at a competitive disadvantage unless you're in an industry where surcharging is an accepted practice. See our article, The Truth Behind Free Credit Card Processing, for more details on how cash discount programs actually work.
Clearent Fees & Rates
There isn't much to say here. Like many traditional merchant services providers, Clearent doesn't disclose any information about fees or rates on its website. Their main reason for doing this is that processing rates are highly variable and need to be customized for each merchant. If you want to find out how much a merchant account with Clearent will cost you, you'll have to contact the company's sales department and request a quote.
Transaction Rates: Undisclosed
Early Termination Fee (if not disclosed in merchant agreement): $395
Credit/Debit Chargeback Fees: Undisclosed
ACH Chargeback Fee: $15
Feedback from merchants indicates that Clearent primarily offers interchange-plus pricing to most of its customers. This is a very positive feature, as we believe interchange-plus pricing to be the most transparent and affordable pricing structure for businesses processing at least $5,000 per month. With interchange-plus, you'll always know exactly how much of a cut your provider is taking from your processing charges. Interchange costs will still be highly variable, however, so don't expect to have the same kind of predictability that you would have with a flat-rate pricing plan. Interchange-plus pricing tends to be less expensive overall, so it's a worthwhile trade-off.
While most low-risk merchants will be offered interchange-plus pricing, those in the high-risk category can expect to be offered a tiered pricing plan instead. We dislike tiered pricing because it's almost always more expensive and also because it obscures the markup your processor is charging in addition to the basic interchange costs. If you're a high-risk merchant, however, you'll probably have no choice but to accept a tiered plan. Many former clients of Payment Alliance International who have been switched to Clearent are on tiered pricing plans.
Sales & Advertising Transparency
Clearent.com has a modern, professional layout and is easy to navigate. However, as we've noted above, there's no disclosure of any pricing information whatsoever. The site also lacks a knowledgebase or any helpful educational information. While there is some discussion of products and services, it mainly serves as a marketing tool to promote the company. Do not expect to be able to make an informed decision as to whether Clearent is right for you based solely on the limited information provided on their website. Instead, you'll have to contact the sales department and get a full quote covering processing rates, account fees, and contract terms.
The company uses a combination of both in-house sales representatives and independent sales agents to market its accounts. While this is a common practice in the credit card processing industry, it definitely doesn't benefit merchants in any way. Independent sales agents are frequently hired with little or no experience, then given a minimal amount of training before being sent out into the wild to try to make a sale. Although there are certainly some very successful, professional agents working independently, the odds are high that you'll have a bad experience if you have to work with one. We've found literally hundreds of complaints from merchants about independent agents who deliberately misled them about the terms of their contracts.
Clearent has an active social media presence, with accounts on Facebook, Twitter, and LinkedIn. They also have a YouTube channel. These social accounts include numerous educational articles and news about the company. The YouTube channel features five testimonials from Clearent customers. The educational items include a combination of content from the company's blog and third-party posts.
Contract Length & Early Termination Fee
Clearent LLC's Merchant Agreement sets the standard contract length at three years. After this initial term expires, an automatic renewal clause will extend your contract for one-year periods at a time. There's also a flat $395 early termination fee that applies if you close your account for any reason before your current contract term expires. If you want to close your account without being charged the early termination fee, you'll have to do so at the end of your contract term and before it automatically renews. Clearent requires a minimum of 45 days' written notice to close an account. This is a very important point: you cannot close your account over the telephone. Providers usually require you to fill out a special form, which you'll have to obtain from them in advance.
While these terms are very common, they're becoming less excusable. Locking you into a long-term contract makes it much more difficult for you to switch to a competing provider that offers better service and lower rates. It also removes any incentive your processor might have to provide you with high-quality service and support. Long-term contracts are widely disliked by merchants, and there's a trend within the industry to do away with them. Many other providers now offer true month-to-month billing, where you're free to close your account at any time – and without having to pay an early termination fee.
Customer Service & Technical Support
Clearent offers customer support during business hours via telephone and email. After-hours support is also available from TSYS. However, you should be aware that since TSYS is merely the company's backend processor, they won't be able to help you with technical issues involving hardware or software products.
Support quality appears to be reasonably good, at least when it comes to resolving issues with the company's products and services. While we've found several complaints alleging poor customer support when it comes to dealing with a transaction hold or account freeze, remember that these actions are almost always initiated by the backend processor, not Clearent. Because the company relies on third parties for its transaction processing and many of its ancillary products and services, it's essential to contact the appropriate party that's best equipped to handle your particular issue. Obviously, Clearent should be your main point of contact for issues involving any of their proprietary offerings, such as the Clearent Payment Gateway or the Clearent Virtual Terminal. For problems with third-party products such as credit card terminals or the SwipeSimple mPOS system, you should contact the manufacturer.
We'd also note that Clearent's customer support team appears to be very proactive in responding to public complaints, such as those filed with the BBB or on social media. Complaints are addressed in a professional manner and refunds are issued when appropriate.
Clearent Processing Reviews, Complaints, & Testimonials
Negative Clearent Reviews & Complaints
Clearent has been accredited by the Better Business Bureau since 2010 and currently has an A+ rating. The company has received 24 complaints within the last three years, with 10 of those complaints coming within the last year. There are six customer reviews on file with an aggregate score of 1 out of 5 stars (people don't usually go to BBB to leave positive reviews).
Complaints include:
Termination Fees: A customer who went out of business during the COVID-19 pandemic complained about their account being debited upon closing. In the response, a Clearent referenced the merchant agreement and unfilled three-year contract.
Difficulties Closing Accounts: In a related issue, some customers reported having trouble closing their accounts. As we covered above, this is a complex process.
Chargeback Resolution: Like most payment processors, Clearent has received a lot of complaints from merchants who are unhappy with the chargeback resolution process.
Commission-Only Sales: Former employees have posted about Clearent's sales reps being commission-only. That tends to translate to merchants receiving less accurate information from reps.
Positive Reviews & Testimonials
We found a few very brief testimonials scattered throughout Clearent's website, but none of them are particularly useful or convincing. There are also some testimonials on the company's YouTube channel, but four of them are from people who work for Clearent. Some positive traits for Clearent include:
Interchange-Plus Pricing: We prefer to see it without the long-term contract, but it's one of the better pricing models.
ACH Support: This isn't always guaranteed these days and will be useful to businesses that do recurring billing.
Responsive Customer Service: Just about every complaint I came across received an answer from Clearent's customer service support.
If you've had a positive experience with Clearent, please be sure to tell us about it in the Comments section below. Thanks!
Final Verdict
Like most merchant services providers, Clearent has its good points and its not-so-good points. We're very impressed with the company's proprietary offerings, particularly their Compass online reporting system and their payment gateway. Extensive use of interchange-plus pricing is another point in their favor, although not all merchants will receive this type of pricing plan.
At the same time, there are some clear shortcomings to the company's pricing and contract terms. Long-term contracts with expensive early termination fees have long been unpopular with merchants, and today many companies are phasing them out entirely in favor of month-to-month billing arrangements that make it much easier to close your account if the need arises. Consequently, it's disappointing to see Clearent continuing to impose these kinds of terms on their merchants when the industry is clearly moving in the opposite direction.
We're also disappointed by the company's continued reliance on independent sales agents to sell their accounts. This practice all too often leads to a very bad sales experience for the merchant, and we'd like to see Clearent switch to a full in-house sales team in the future.
All things considered, Clearent rates 3.5 out of 5 stars overall. While companies that have a high enough sales volume to negotiate their terms might be able to get some added value from Clearent, there are many other options with more favorable terms now.
Need help finding them? Looking for more information on some of the terms we used?
---
Our Top Pick To Save On Payment Processing 💰
PaymentCloud


---
PaymentCloud has an excellent track record for service quality, support, and fair pricing. Learn more from PaymentCloud.
Our Top Pick To Save On Payment Processing 💰
PaymentCloud


---
PaymentCloud has an excellent track record for service quality, support, and fair pricing. Learn more from PaymentCloud.
To learn more about how we score our reviews, see our
Credit Card Processor Rating Criteria
.