Expert Analyst & Reviewer

UPDATED
Advertiser Disclosure: Our unbiased reviews and content are supported in part by
affiliate partnerships
, and we adhere to strict
guidelines
to preserve editorial integrity.
Drupal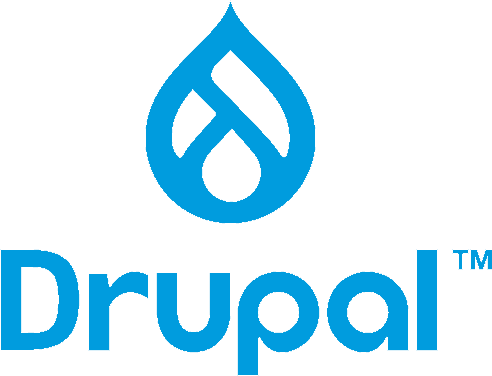 Pros
Free to download and use
Customizable features
Mobile responsive
Strong user community
Deep design customization
Cons
Developer knowledge required
Features light out of the box
No customer support
Drupal Overview
The content management (CMS) and development platform Drupal was born out of two Dutch college students' frustration with the lack of a reliable internet connection. Dries Buytaert and Hans Snijder solved their problem at the University of Antwerp in 2000 by setting up a private wireless network, sharing one ADSL modem connection among eight friends. Buytaert soon added a small news site and a web board where the friends could post personal and technical updates. When the students left their dorm, Buytaert released the software and let others extend the platform.
Today, Drupal's open-source solution is used to build flexible and secure websites, allowing users to add, publish, and edit web content. There are 1.39 million users, including 117,000 active contributors to the code. Some big-name websites are powered by Drupal, including the White House, Red Cross, BBC, Whole Foods, and Twitter. It's free to download, and anyone can modify or extend the platform to suit their own needs. The current version, Drupal 9, was released in June 2020 and constitutes a major version update.
Pricing
Drupal is free to download, and it's free to use. So a Drupal website can be built at no cost. As always, however, "free" doesn't mean "absolutely no costs associated."
Realistically, most users probably will want to work with a developer to create a custom website unless they have reasonably deep technical knowledge themselves (or already on staff). And users definitely will need to pay for site hosting, a domain name, and a security certificate.
Cloud-Based Or Locally-Installed
Drupal is locally-installed software. So you will need to arrange and pay standard costs for site hosting and security. Because this popular platform has been around for a while, you can choose among a range of affiliated host companies, including Bluehost, Pantheon, Acquia, A2 Hosting, and Contegix.
Hardware & Software Requirements
Drupal runs on the LAMP stack, which combines the Linux operating system, Apache web server, MySQL database, and the PHP scripting language. But Drupal's flexibility extends to its technical requirements as well. You can run Drupal on other systems such as Windows or Mac, use Nginx or IIS instead of Apache, and PostgreSQL, SQLite, MariaDB, or Percona instead of MySQL.
Supported browsers include the latest versions of Google Chrome, Firefox, Safari, Microsoft Edge, and Opera. Mobile browsers include the latest versions of Safari for iOS, Chrome for Android, Chrome for iOS, UC Browser, Opera Mini, and Samsung Internet.
Specific Size Of Business
Although its relatively low cost and its flexibility could make Drupal attractive to small organizations, because Drupal requires developer skills to use, the software is best suited for mid-size and large businesses with the resources to hire professionals who can meet the software's potential.
Ease Of Use
If you're feeling comfortable with coding expectations, you can download the free Drupal software and jump in. If you'd like to get a feel for how the platform works, you can access some demos from the Drupal website. You'll have to register with your name and contact information to view those demos.
What if you have some coding experience that falls short of expert level? Drupal is based on modules. So once you download the Drupal core codebase, you'll have all the modules most commonly used to build a website ready to put in place, and you can tweak them as you'd like to customize your site. And you'll find thousands of contributed modules available to add and modify.
If you're new to coding — or if you need to dust off your skills — Drupal offers copies of the demo websites used in its instructional videos. You can download instructions, set the sites up, and follow along at your own pace as you recreate the demo sites.
Out of the box, your Drupal website comes with two kinds of pages, a generic content page and a basic page you can use for website standards like an About Us page. To each page, you can add information in blocks to build your page.
And the standard dashboard is draggable, so rearranging content, at least, is easy.
Basic CMS functionality, such as user accounts and content management, is built into the Drupal codebase. You can add unlimited content types, including text and media, and create your own customized pages and forms.
Like every other element of a Drupal website, you can customize the look and function of your admin — if you know your way around the code or can hire someone who does. However, if you're looking for an easy-to-use admin with intuitive features, this may not be what you're looking for.
Features
You can add nearly endless features to a Drupal website, thanks to the dedicated developer community that shares its adaptations of the open-source Drupal code. Out of the box, while a Drupal website holds great potential, you'll find relatively few features built-in. Here are two of them:
Mobile Responsive: Mobile-first approach, with responsive images.
International Sales: Available in 100 languages, with English as the default. Right-to-left languages are supported, with built-in translations on the admin interface.
Fortunately, many of the features you will want to add are available as ready-made modules that you can install, for free. You can add Drupal for Commerce, for example, and create a robust and flexible eCommerce platform that includes:
Merchandising: Complex product catalogs and categories are available, as well as a faceted search function for customers
Reports: Customizable reports are available, and advanced reports dashboard shows sales, order status, customers, payments methods, and more
Marketing: Promotions and SEO tools. You can integrate with web analytics packages
Web Design
When you download Drupal, you will find a few base themes, such as Bartik, Stable, Classy, and Stark. These themes were designed by developers using HTML, CSS, JavaScript, and more. They all are mobile responsive. Bartik is the default theme, so it's the first one you'll see.
It's not a very modern, striking theme — but it's not really meant to be. What it's meant to be is a framework you can use to create a custom look for your website. To do that, you'll need to put on your coding hat and dig in. First, access theme settings from the Appearance menu to reach a customizable setting page where you can perform simple functions like modifying your color scheme overall or by individual fields. Then take a look at the template files, which include pages, headers, libraries, CSS files and directory, and preprocess hooks — a special type of PHP file that lets you alter and add variables.
You can access over 1,000 actively maintained developer-built themes by visiting the Drupal website. Download one of those, or create your own if you'd like, using Drupal's open-source code.
Integrations & Add-Ons
From the Drupal website, you can access a number of modules that integrate Drupal with third-party sites and services. Here are a few of the top integrations available:
Twitter
Facebook
Google Analytics
HubSpot
LinkedIn
Salesforce Suite
ShareThis
ShoutEm
Redmine
Toggl
TogMine
If you add Drupal Commerce to your website, you gain access to more modules in four main categories: payment, shipping and fulfillment, analytics and reporting, and marketing. Under shipping, for example, you'll find more than 20 modules, including several international shipping and tariff options as well as USPS, FedEx, and UPS.
Altogether, there are more than 500 eCommerce modules, covering essentials such as checkout, order management, product customization, multichannel, price and discount, and recommendations. You can see how many users have downloaded each extension you're interested in, and you can see any issues and patches that have been identified. You will need to download and install each module yourself or pay someone to do it for you.
Payment Processing
More than 150 payment processing modules should be enough for most Drupal users to find something they like. From big players to smaller international options, this is a robust extension category that's filled with good choices. Here are some of them:
PayPal
Authorize.net
Skrill
Amazon Pay
Braintree
Square
Stripe
AliPay
Checkout.com
Klarna
Moneris
Customer Service & Technical Support
Drupal is a free, open-source platform that a devoted group of developers maintains. If you choose to use Drupal to build your website, don't expect any level of customer support — although many of those devoted developers work for organizations that would be happy to sign you on as a client.
Although you won't be able to reach Drupal for support by phone, email, live chat, or contact forms, you will be able to access a wealth of self-help resources. These include:
Community Forum: Post to ask questions and receive answers from Drupal community members.
Guides: From advanced to beginner, you can find guides to major Drupal skills, organized by series on the Drupal website.
Tutorials: Drupalize.me is a tutorial library with downloadable project files. A personal membership starts at $35 per month, with a student discount available. Organization membership is available too, starting at $28 per month per member.
Community Documentation: Access a User Guide written for people with minimal knowledge of the Drupal CMS, a Local Development Guide, a Drupal API Guide, and more.
Slack & IRC Community Chats: Receive fast, effective support from the Drupal community online.
Stack Exchange Answers: Sign up to join Drupal Answers, a Q&A site for developers and administrators.
Find An Advisor: Connect with individuals and organizations providing professional services including installation, design, hosting, module development, site building, and ongoing support.
International Training: Search by nation to find organizations near you that offer Drupal training services. There are 59 listed in the USA and dozens of others working from Afghanistan to Zimbabwe and everywhere in-between.
Language-Specific Help: Third-party support is offered in more than three dozen different languages.
User Reviews
How users feel about Drupal seems related to both their expectations and their experience level. Those who are accustomed to a more intuitive website builder, such as WordPress, tend to find Drupal frustrating, while those with programming experience find pretty much what they expect from an open-source platform. Nevertheless, even those with developer-level knowledge acknowledge a few drawbacks. Here are a few of them:
Negative Reviews & Complaints
Steep Learning Curve: If you're looking to build a website in a hurry, Drupal probably won't suit you. Even some developers find Drupal challenging. "I joke that it took me nearly two years to get 'pretty good' at Drupal," one user said.
Bare-Bones: It's not so much that users can add on to the Drupal codebase, it's that they must do so. While Drupal's extreme customizability appears as a positive in reviews, it shows up as a negative as well.
Bugs: Contributed modules combined with limited support can mean it takes a long time to work out any bugs. Additionally, when Drupal issues an update, contributed modules may no longer be compatible, meaning you'll have to wait for a fix or do it yourself.
Positive Reviews & Testimonials
Access To The Code: You can customize the application any way you want. One user said, "Once you're familiar with how it all works, you're pretty much unstoppable."
Free: For those with the coding know-how to build and maintain a Drupal website themselves, the price for Drupal software can't be beat.
Modular Nature: Drupal has a huge library of modular components available at no cost. That "makes it very easy to build out subset content," according to one user.
Community Support: Although you can't call up Drupal or email a customer support team, you'll find a supportive community that's ready to offer help when you need it.
Page Caching: It's built into Drupal's codebase. So pages and images load quickly on websites built by Drupal.
Notably, I found very few complaints about the way Drupal functions. Those who sign on to Drupal with a clear understanding of the requirements for using it do raise some complaints and have wish lists of things that could be improved, but overall they seem very satisfied.
Security
Drupal is the choice of many users in the banking, government, public administration, and healthcare fields, where security is a big concern. Security is baked into Drupal's codebase. Drupal's Form API validates and scrubs data before it's entered in the database, and Drupal's database abstraction layer performs additional security checks on data as it's written.
Drupal also maintains a security team comprising dozens of experts around the world to respond to security issues as they arise. Additionally, Drupal includes features that address all of the Open Web Application Security Project's (OWASP) top security risks.
What Drupal does not do is maintain the security of your individual website. Finding a reliable site host and maintaining an SSL certificate will be up to you.
Final Verdict
The bottom line is that Drupal is a powerful, flexible, and expandable CMS site that delivers exciting website solutions to some … and overwhelming challenges to others. Where you fall on that scale will depend primarily on two things: how comfortable you are programming, and how willing you are to pay others to program for you. If you rank highly in either of those categories, Drupal can be a good choice. In exchange, you'll receive a website builder that's unlimited in customization and scalability.
For the average small or midsized business that lacks endless financial resources and extensive in-house expertise, I suggest you keep looking until you find a website builder that meets your needs — preferably one that includes options to expand as your business grows.
On the other hand, if Drupal sounds like what you're looking for, and you're ready to take on the challenge, there's no reason not to try it out.
---
We've done in-depth research on each and confidently recommend them.
We've done in-depth research on each and confidently recommend them.
To learn more about how we score our reviews, see our
Website Builders Rating Criteria
.