Etsy Review
Etsy sellers are able to quickly list products on their store, while Etsy manages many of the technical details related to payment processing, shipping calculations, site hosting, and marketing.
Expert Analyst & Reviewer

UPDATED
Advertiser Disclosure: Our unbiased reviews and content are supported in part by
affiliate partnerships
, and we adhere to strict
guidelines
to preserve editorial integrity.
Etsy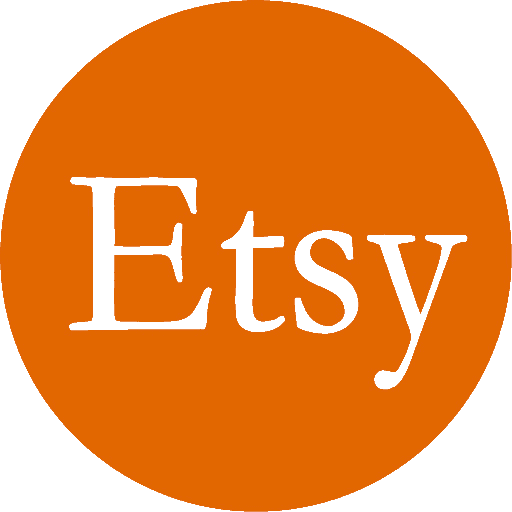 Etsy At A Glance
Global handmade item marketplace that averages over 350 million visitors per month
Easy, low-cost to set up a seller shop and list items
Relatively large transaction fees, especially compared to owning your own website
---
Pros
Easy to use
Large marketplace
Strong user community
Cons
Numerous fees
Sudden account terminations
Poor customer service
What Is Etsy?
Etsy is an online marketplace for artists and crafters to list original handmade physical products or digital items for sale. Most sellers list items on the huge platform for exposure to a large audience and to avoid having to maintain their own online store.
Etsy Pricing
| Etsy Plans | Price | When To Use |
| --- | --- | --- |
| Etsy Standard Plan | $0/month | If you're just starting out and want an easy way to get found online |
| Etsy Plus Plan | $10/month | If you want to have more control over the look of your store |
Pricing for sellers on Etsy is mainly based on transaction fees, but there are a few monthly plans that you can choose to subscribe to, including the following options.
Etsy Standard Plan
The Etsy Standard plan costs $0/month and includes:
Features for purchasing and printing postage
Discounted postage rates
Sales and coupon creation
Sell on Etsy App
Etsy Plus Plan
The Etsy Plus plan costs $10/month and includes everything in the Standard Plan, plus:
Advanced customization options
Banner options
New layouts for featured listings
Restock requests for sold-out items
15 listing credits monthly (the equivalent of $3 in listings)
$5 in Etsy Ads credits monthly
Free .store domains
50% off select domain extensions: .com, .net, and .ca
Discounts on custom web addresses
Discounts on custom packaging and promotional materials
Etsy Pattern Website
Pattern is a tool that you can use to build your own separate online store. With Pattern, you can sell the same products that you list on Etsy, but on your own branded site. All information syncs automatically between your Pattern site and your Etsy shop. You can try Pattern for free for 30 days.
Etsy's Pattern website builder costs $15/month and includes:
A secure website
Syncing between Etsy shop and Pattern site
Easy to use design tools
Additional fees for Pattern include:
WHOIS Domain Privacy: $3/year (optional, but recommended)
Currency conversion fee: 2.5% (only applies if you list items in a different currency than your payment account)
Note: Items that you sell from your custom Pattern website are not subject to Etsy's listing and transaction fees.
Etsy Extra Costs & Fees
| Etsy Extra Costs | Price |
| --- | --- |
| Listing Fee | $0.20/item |
| Transaction Fee | 6.5% of the amount you charge for an item |
| Shipping Fee | 6.5% of shipping cost |
| Gift Wrapping Fee | 6.5% of the amount you charge for gift wrapping |
| Currency Conversion | 2.5% of sale amount |
| Etsy Offsite Ads | 12%-15% of the sale amount |
| Etsy Onsite Ads | Choose your budget |
| Pattern Website (Optional) | $15/month |
Etsy's primary source of revenue comes from Etsy seller fees.
These are just a few of the fees you can anticipate:
Listing Fee: $0.20 per item you list on Etsy
Transaction Fee: 6.5% of the product price
Shipping Transaction Fee: 6.5% of shipping costs
Payment Processing Fee: 3.0% + $0.25 of the total transaction (including shipping, item customization, and gift wrapping costs)
Read more about Etsy seller fees for an idea of how much you could end up paying to use the platform.
Etsy Features
| Etsy Features | Availability |
| --- | --- |
| Retail Equipment Available | |
| International Sales | |
| Currency Conversion | |
| Shoppable Social Posts | |
| Gift Cards | |
| Customer Loyalty | |
| Marketing Tools | |
| Hosted Platform | |
| Reports | |
| Staff Accounts | |
| Buy Buttons | |
| Multi-Platform Integrations | |
| Shipping Tools | |
| Shipping Discounts | |
| Free Themes | |
| Unlimited Products | |
Because Etsy aims to simplify the selling process, its features are fairly basic, especially when you compare them to a complete eCommerce software like Shopify. That said, because Etsy is a marketplace (rather than an eCommerce software), features look a bit different in general. Here are the features you get with an Etsy seller account:
Is Etsy Easy To Use?
Etsy is very easy to use. It's simple to add products, manage orders, and monitor your traffic. Etsy's built-in shipping solution and payment processing remove a few of the complexities of online selling.
Etsy's Pattern websites are also simple to set up. Pattern automatically syncs with your Etsy shop, which means that your listed products import into your Pattern site seamlessly. You can manage both your Etsy shop and your Pattern site from your Etsy Shop Manager.
Customer Service & Support
| Etsy Support | Availability |
| --- | --- |
| Phone Support | |
| Email Support | Support ticket email responses |
| Support Tickets | |
| Live Chat | |
| Dedicated Support Representative | |
| Knowledge Base or Help Center | |
| Videos & Tutorials | Not for sellers |
| Company Blog | |
| Social Media | |
Sellers used to be able to reach Etsy's support team via phone, email, or live chat. These are the available support resources currently:
Live Chat: Etsy seller support always has you start with a live chat, although the chatbot does ask for your email to contact you in case you have to leave the chat.
Help Center: The Etsy Help Center includes articles for both buyers and sellers. These articles include clear instructions, and they are up to date. Unfortunately, there aren't many screenshots or videos embedded in these articles.
Community Forum: Etsy hosts a number of active community forums. Ask questions in the forum, and a seasoned Etsy seller can help you find an answer. In addition, there are Etsy Teams. Etsy Teams are groups of sellers who share an interest or goal. Each Etsy Team has its own closed forum.
Guides: Access Etsy's Seller handbook to find guides on photography, shipping, marketing, productivity, and more. You can also view the Shipping Help page, which contains guides on various shipping methods.
Videos: Etsy has a YouTube page. However, it is intended for buyer entertainment. There are not many useful videos for Etsy sellers.
Blog: Etsy's blog is called Etsy Journal. This blog is mostly intended for buyers instead of sellers.
Social Media: Etsy has active accounts on Instagram, Facebook, Pinterest, Twitter, and YouTube.
Integrations & Add-Ons
Etsy offers 23 built-in integrations that you can use to connect your Etsy shop to your email marketing tools, bookkeeping software, and more. A few notable integrations include QuickBooks, TaxJar, and AWeber. You can also connect directly with Pinterest, Facebook, Instagram, and Twitter.
Etsy Reviews
Negative Etsy Reviews & Complaints
Huge Fee Increase: Etsy's recent transaction fee increase from 5% to 6.5% on all payments related to product purchases, shipping, and gift wrapping did not sit well with the majority of sellers.
Suspended & Deactivated Accounts: This is the most common complaint I have seen from Etsy sellers. Etsy reportedly suspends and closes seller accounts often, with little to no warning. Be sure to read Etsy's Terms of Service and the Seller Handbook to ensure your shop fits all of Etsy's requirements. Hopefully, if you follow Etsy's guidance, you'll avoid sudden account termination.
Lack Of Support From Etsy: Etsy sellers say that Etsy tends to side with buyers in chargebacks and other disputes.
Lack Of Customer Service: Sellers say customer support is difficult to contact and often unhelpful.
Mandatory Offsite Ads Enrollment: Sellers are automatically enrolled in Etsy's Offsite Ads program, which takes anywhere from 12-15% of a transaction if a buyer found the item from search engine results, in addition to transaction and payment processing fees. Some sellers are able to opt-out, but others are not. Many sellers report that it's not even worth using offsite ads with the number of fees Etsy takes from transactions.
Positive Etsy Reviews & Testimonials
Simplicity: Sellers appreciate how Etsy simplifies accepting payments and purchasing shipping labels. For many sellers, Etsy is the simplest way to turn their hobby into a business.
Large Customer Base: When you sell on Etsy, you gain access to a large customer base. You'll be able to gain new customers without spending a lot on marketing (although it's always a good idea to run your own marketing campaigns).
Low Fees Compared To Alternatives: Some sellers say that Etsy is a more affordable solution than other marketplaces. Specifically, they say that selling on Etsy costs less than running their own online store or selling on eBay.
Final Verdict Of Etsy
Etsy Review Summary
Pricing
$0/month-$15/month
Choose If You Need

Easy store setup and maintenance
Built-in exposure to target audience
To not manage your own website
For some sellers, Etsy is a decent solution. The Shop Manager is easy to use and all of the technical elements of running an online store are out of your hands. These sellers are happy to produce great products, provide excellent customer service, and let Etsy handle the rest.
However, Etsy has many flaws. The most notable issue with Etsy is the number of fees involved. Also, it can be hard for sellers to compete in such a vast marketplace.
In addition, Etsy sellers do not have much control over their shops. Etsy can raise fees, implement new fees, change how shops turn up in Etsy search results (like the company did with its latest search engine update), or close your seller account, and there's little you can do about it.
If the easy Etsy shop setup and management are worth the drawbacks to you, read our post on how to get sales on Etsy. If you're ready to look elsewhere to sell your handcrafted items, check out the best Etsy alternatives to find the right place to start your online store.
Or, consider using Etsy to get found more online, then direct your customers towards a different seller platform or your own website to avoid Etsy fees.
Etsy FAQs
---
Featured Free eCommerce Plan 🔥
Square Online


---
Get a free website builder, online ordering, gift cards, in-store pick-up options, and dozens of other features for eCommerce and hybrid businesses. Free options available. Learn more from Square.
Featured Free eCommerce Plan 🔥
Square Online


---
Get a free website builder, online ordering, gift cards, in-store pick-up options, and dozens of other features for eCommerce and hybrid businesses. Free options available. Learn more from Square.
To learn more about how we score our reviews, see our
eCommerce Software Rating Criteria
.