Etsy Review
Etsy sellers are able to quickly list products on their store, while Etsy manages many of the technical details related to payment processing, shipping calculations, site hosting, and marketing.
Expert Analyst & Reviewer

Updated on:
Advertiser Disclosure: Our unbiased reviews and content are supported in part by
affiliate partnerships
, and we adhere to strict
guidelines
to preserve editorial integrity.
Etsy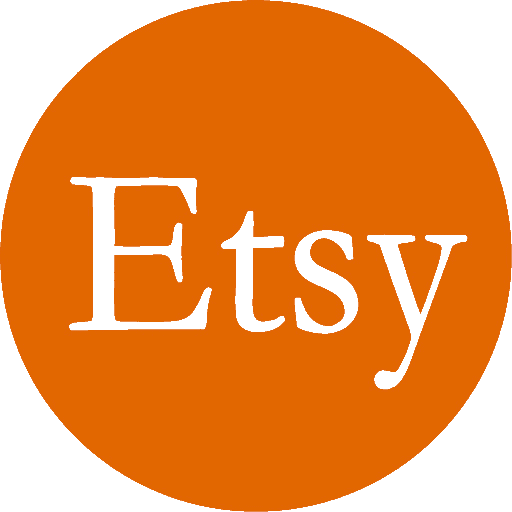 Pros
Easy to use
Large marketplace
Strong user community
Cons
Numerous fees
Sudden account terminations
Poor customer service
Etsy Overview
Etsy is an online marketplace home to millions of artists and makers. Since its beginning in 2005, Etsy has helped put a spotlight on handmade products, creating a space where customers can find and purchase unique items. Since then, Etsy expanded its curated offerings to include crafting supplies and vintage goods.
The site's reach has expanded as well. Etsy hosts 5 million active sellers on its platform, and there are 89.4 million buyers who regularly shop the marketplace. This wide reach comes with its own set of advantages and disadvantages. There are millions of potential buyers who shop on Etsy, but there is also an incredible amount of competition for their attention.
Etsy offers users multiple options for online selling. You can sell on the marketplace with an Etsy shop or sell on your own website using their Pattern website builder tool.
For artists, curators, and creators who are looking for a simple way to sell online, Etsy can be a great option. But is it the perfect solution for you?
Keep reading to learn more about Etsy pricing, features, and the pros and cons of the marketplace.
Etsy Pricing
Pricing for sellers on Etsy is mainly based on fees. Etsy takes a percentage of each transaction you make on its platform. At the same time, there are a few monthly plans that you can choose to subscribe to. Here's a quick look at Etsy's pricing model.
Etsy Monthly Plans
Etsy offers sellers two different types of seller plans. The Standard Plan includes all basic selling features, while the Plus Plan includes advanced features and a number of discounts on Etsy services. See what's included in each plan:
Standard Plan
Etsy's Standard Plan costs $0/month and includes:
Features for purchasing and printing postage
Discounted postage rates
Sales and coupon creation
Sell on Etsy App
Plus Plan
Etsy's Plus Plan costs $10/month and includes everything in the Standard Plan, plus:
Advanced customization options
Banner options
New layouts for featured listings
Restock requests for sold out items
15 listing credits monthly (the equivalent of $3 in listings)
$5 in Etsy Ads credits monthly
Free .store domains
50% off select domain extensions: .com, .net, and .ca
Discounts on custom web addresses
Discounts on custom packaging and promotional materials
Pattern Website (Optional)
Pattern is a tool that you can use to build your own separate online store. With Pattern, you can sell the same products that you list on Etsy, but on your own branded site. All information syncs automatically between your Pattern site and your Etsy shop. You can try Pattern for free for 30 days.
Pattern costs $15/month and includes:
A secure website
Syncing between Etsy shop and Pattern site
Easy to use design tools
Additional fees for Pattern include:
WHOIS Domain Privacy: $3/year (optional, but recommended)
Currency conversion fee: 2.5% (only applies if you list items in a different currency than your payment account)
Note: Items that you sell from your custom Pattern website are not subject to Etsy's listing and transaction fees.
Etsy Fees
Etsy's primary method of pricing is through fees. These fees are charged on each transaction.
Here are the fees you can anticipate:
Listing Fee: $0.20 per item you list on Etsy
Transaction Fee: 5.0% of the product price
Shipping Transaction Fee: 5.0% of shipping costs
Payment Processing Fee: 3.0% + $0.25 of the total transaction (including shipping, item customization, and gift wrapping costs)
Etsy also charges a few additional fees, such as Etsy Offsite Ads fees, in-person selling fees, currency conversion fees, and listing renewal fees. For a more complete look at Etsy's fees, read our in-depth article, Etsy Fees: How Much Is Etsy Really Taking From Your Sales?
Etsy's Ease Of Use
The purpose of Etsy is to streamline the selling process for artists and makers. Etsy is easy to use. It's simple to add products, manage orders, and monitor your traffic. Etsy's built-in shipping solution and payment processing remove a few of the complexities of online selling.
In the same way, Etsy's Pattern websites are also simple to set up. Pattern automatically syncs with your Etsy shop, which means that your listed products import into your Pattern site seamlessly. You can manage both your Etsy shop and your Pattern site from your Etsy Shop Manager.
Ease of use is certainly one of Etsy's main advantages.
Etsy Features
Because Etsy aims to simplify the selling process, its features are fairly basic, especially when you compare them to a complete eCommerce software like Shopify. That said, because Etsy is a marketplace (rather than an eCommerce software), features look a bit different in general. Here are the features you get with an Etsy seller account:
Dashboard: The dashboard gives you a general overview of your Etsy shop. Track your shop views, visits, orders, revenue, and listings at a glance.
Products: Etsy lets you sell digital and physical products. Customers can download their digital products immediately after purchase. For physical products, Etsy lets you add multiple photos and product variants. You can also offer personalized products.
Multi-Channel Selling: You can sell on the Etsy Marketplace and on your own Pattern site. An integration with Square also allows you to sell in person.
Sell Internationally: Etsy offers a few features for selling globally. You can purchase and print Global Postal Shipping labels from your Shop Manager. Etsy automatically generates customs forms for international shipments. Etsy also automatically translates your shop to your customers' preferred languages and customers view your prices in their preferred currency.
Checkout: Customers can complete their purchases with an account or using guest checkout. Fulfill customer orders by purchasing shipping labels directly through Etsy. For sellers in the US and Canada, Etsy offers calculated shipping rates. Sellers outside of the US and Canada have to rely on shipping profiles, which you can create for items with similar shipping costs. Finally, Etsy offers tax calculation features for automatically collecting state sales tax from buyers.
Inventory Management: Set inventory levels for all your products. You can even set different inventory levels for each of your product variants.
Marketing: Every shop on Etsy benefits from inclusion in the marketplace. Just by having a store in the Etsy marketplace, Etsy shop owners are able to access a wide audience of potential customers. In addition, Etsy has two marketing options: Etsy Ads and Etsy Offsite Ads. You can choose to enroll in Etsy Ads; for a fee, your products appear in advertisements throughout the Etsy marketplace. Etsy Offsite Ads are ads that appear on Google and other search engines. Although Etsy Offsite Ads are optional for sellers with under $10,000 in annual sales, participating in the program is mandatory for sellers who make over that amount. Offsite Ads come with their own fees (12% – 15% depending on your annual sales).
Pattern Site: Pattern is a website-building tool that Etsy offers to its sellers. When you use a Pattern site, all your Etsy listings import into your new site. In addition, you are allowed to list products on Pattern that do not fall within Etsy's handmade and vintage guidelines. Pattern also includes marketing tools through Mailchimp and Facebook Pixel advertising. Pattern sites come with tools for SEO, analytics, and social media sharing. An SSL certificate is included with every site.
Blog: Etsy lets you add a blog to your Pattern website.
SEO Tools: Appear in more searches within the marketplace by adding tags to all your product listings. Sellers who use Pattern also get an automatically generated XML sitemap.
Reports & Analytics: Etsy's stats page includes data on visits, orders, conversion rates, and revenue.
Web Design
Etsy offers a handful of design tools that you can use to customize your Etsy shop and your Pattern site.
Sellers who run an Etsy shop within the marketplace only have a few design options at their disposal. You can add a shop icon, a profile photo, and a cover photo or banner to your shop. Through a partnership with Canva, Etsy makes it easy to create your own custom shop icon or cover photo. You can also rearrange the order in which items appear in your shop.
Sellers who use a Pattern site have a few more options. First, you can choose from 10 available design themes for your website. Then, you can customize your site by easily adding and removing content pages.
Take advantage of an easy-to-use design tool to edit fonts and change backgrounds and button colors. You can also select from three different cart format styles (drop-down, slide-out, and overlay), and choose to enable a product review option and a search bar option. In addition, you can add images to a photo gallery on your site. Sign up for a free trial of Pattern in order to test out the design tools for yourself.
Integrations & Add-Ons
Etsy offers 24 integrations that you can use to connect your Etsy shop to your email marketing tools, bookkeeping software, and more. A few notable integrations include QuickBooks, TurboTax, and AWeber. You can also connect directly with Pinterest, Facebook, Instagram, and Twitter.
Etsy Payment Processing
Etsy sellers are required to use one of two online payment processors.
If you live in one of the 36 countries where Etsy Payments is available, you are required to use Etsy's in-house payment processor. Etsy Payments charges 3.0% + $0.25 per transaction. When you use Etsy Payments, you can accept payments through credit, debit, Etsy Gift card, Etsy Credit, and PayPal transactions. You can also accept some bank transfer services as well as Apple Pay and Google Pay.
However, if Etsy Payments is not available in your country, you must process online payments through PayPal. PayPal's processing rates for card-not-present transactions are 2.9% + $0.30 per transaction.
In addition, Etsy has partnered with Square to accept in-person payments. To do so, you need a Square card reader and a device with Square's point of sale app. For these in-person transactions, you still have to pay Etsy's listing fee ($0.20 per item), but you are exempt from the 5% Etsy transaction fee. Processing rates for in-person transactions with Square are 2.6% + $0.10 per transaction.
Etsy's Customer Service & Technical Support
Support for Etsy sellers is mostly available in the form of a comprehensive library of self-help resources, as well as a community forum.
Sellers used to be able to reach Etsy's support team via phone, email, or live chat. However, Etsy appears to have done away with phone and chat support. Sellers can send a request for help. They can also expect to wait 2-4 business days for a response. When you're having a problem with a buyer or your account has been suspended, 2-4 business days is a really long time to wait.
In order to submit a request, scroll to the bottom of the Etsy Help Center homepage and click "Contact Etsy Support".
These are the available support resources:
Request Form: Etsy responds to email requests within 2-4 business days.
Help Center: The Etsy Help Center includes articles for both buyers and sellers. These articles include clear instructions, and they are up to date. Unfortunately, there aren't many screenshots or videos embedded in these articles.
Community Forum: Etsy hosts a number of active community forums. Ask questions in the forum, and a seasoned Etsy seller can help you find an answer. In addition, there are Etsy Teams. Etsy Teams are groups of sellers who share an interest or goal. Each Etsy Team has its own closed forum.
Guides: Access Etsy's Seller handbook to find guides on photography, shipping, marketing, productivity, and more. You can also view the Shipping Help page, which contains guides on various shipping methods.
Videos: Etsy has a YouTube page. However, it is intended for buyer entertainment. There are not many useful videos for Etsy sellers.
Blog: Etsy's blog is called Etsy Journal. This blog is mostly intended for buyers instead of sellers.
Social Media: Etsy has active accounts on Instagram, Facebook, Pinterest, Twitter, and YouTube.
Etsy User Reviews
Negative Etsy Reviews & Complaints
When you look up Etsy reviews, you find hundreds of reviews left by buyers who have had an unsatisfactory experience with an Etsy shop. These buyer reviews often drown out the reviews left by actual Etsy sellers who have experience with the platform.
Fortunately, after combing through hundreds of reviews, we were able to identify a few areas where Etsy could improve. It's worth noting that there are far more negative seller reviews than positive. Here are the trends we've noticed:
Suspended & Deactivated Accounts: This is the most common complaint I have seen from Etsy sellers. Etsy reportedly suspends and closes seller accounts often, with little to no warning. Be sure to read all of Etsy's Terms of Service and the Seller Handbook to make sure your shop fits all of Etsy's requirements. Hopefully, if you follow Etsy's guidance, you'll avoid sudden account termination.
Lack Of Support From Etsy: Etsy sellers say that Etsy tends to side with buyers in chargebacks and other disputes.
Lack Of Customer Service: Sellers say customer support is difficult to contact and often unhelpful.
Mandatory Offsite Ads Enrollment: Sellers are automatically enrolled in Etsy's Offsite Ads program, which takes anywhere from 12-15% of a transaction if a buyer found the item from search engine results, in addition to transaction and payment processing fees. Some sellers are able to opt out, but others are not. Many sellers report that it's not even worth using offsite ads with the number of fees Etsy takes from transactions.
Positive Etsy Reviews & Testimonials
As I mentioned before, most seller reviews of Etsy are negative. I have only found a handful of positive reviews from sellers. Here's a look at the advantages they mention:
Simplicity: Sellers appreciate how Etsy simplifies accepting payments and purchasing shipping labels. For many sellers, Etsy is the simplest way to turn their hobby into a business.
Large Customer Base: When you sell on Etsy, you gain access to a large customer base. You'll be able to gain new customers without spending a lot on marketing (although it's always a good idea to run your own marketing campaigns).
Low Fees Compared To Alternatives: Some sellers say that Etsy is a more affordable solution than other marketplaces. Specifically, they say that selling on Etsy costs less than running their own online store or selling on eBay.
Security
All sellers on Etsy are protected by Etsy's security measures. Etsy uses Transport Layer Security technology (TLS) to encrypt credit card information. Credit card information can also be tokenized and stored with credit card processors.
Etsy also offers some optional security features. These include two-factor authentication and sign-in notifications when someone accesses your account from a new browser or device. You can also view your sign-in notifications history to see when and where you (or someone else) have signed into your Etsy seller account.
Finally, users who operate a Pattern site get a free SSL certificate for their site.
Final Verdict Of Etsy
For some sellers, Etsy is an excellent solution. The Shop Manager is easy to use and all of the technical elements of running an online store are out of your hands. These sellers are happy to produce great products, provide excellent customer service, and let Etsy handle the rest.
However, Etsy isn't without its flaws. It can be hard for sellers to compete in such a vast marketplace. In addition, Etsy sellers do not have much control over their shops. Etsy can raise fees, implement new fees (like they did with Etsy Offsite Ads), change how shops turn up in Etsy search results (like they did with their search engine update), or close your seller account, and there's little you can do about it. Some sellers resent this lack of control, choosing to operate their own online store elsewhere.
So does Etsy sound like a good solution for your online store? If so, we recommend you head over to our article, How To Get Sales On Etsy & Keep Growing Or, if you're ready to look elsewhere, check out the top alternatives to Etsy in 2022.
---
We've done in-depth research on each and confidently recommend them.
We've done in-depth research on each and confidently recommend them.
To learn more about how we score our reviews, see our
eCommerce Software Rating Criteria
.
Read Next