EVO Payments International Review
EVO's credit card processing services suffer from deceptive sales tactics, expensive fees, and long-term contracts, but may still be right for you if you need support for international payments.
Expert Analyst & Reviewer

UPDATED
Advertiser Disclosure: Our unbiased reviews and content are supported in part by
affiliate partnerships
, and we adhere to strict
guidelines
to preserve editorial integrity.
EVO Payments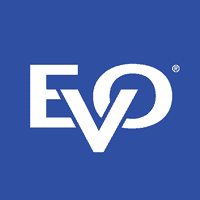 Pros
Full range of products and services
Available in Canada and many other countries
Wide support for international payments
Robust developer tools
Cons
No pricing disclosures
Long-term contract with expensive early termination fee
Deceptive sales tactics among ISOs
Reputation for poor customer service
High complaint volume relative to its size
EVO Payments Overview
EVO Payments International offers merchant services in 50 countries worldwide, maintaining partnerships, divisions, and subsidiaries in the US, Canada, Mexico, much of Europe, and other locations. The company processes over $100 billion in transactions annually, accepting payments in over 150 currencies.
As EVO expands, the vaguer its list of product offerings becomes. Direct-to-customer marketing has fallen down the priority list. The "Merchants" section of the US website contains a perfunctory list of generic features, and little else. The US division seems to have shifted focus toward developers who build software applications for merchants and want to integrate payment processing capability into these systems.
On the one hand, it's quite common for large processors to favor flexibility over standardization. EVO's partners and resellers benefit from a wide array of features to offer merchants. On the other hand, this means merchants have mixed experiences with EVO. As many EVO Payments reviews have noted, sales tactics, pricing structures, contract terms, and even product offerings all vary widely.
Unfortunately, EVO Payments is a poor fit for small businesses. The company discloses no information whatsoever regarding pricing or contract terms. Instead, you must contact EVO's sales department for a quote based on the size and history of your business. EVO's standard contract includes an initial three-year term and an early termination fee (ETF) of up to $500 if you close your account early. While these terms are still common in the merchant services industry, the better providers have moved away from these practices, so they're not something you should accept.
For these reasons, EVO Payments International scores a mediocre 3 out of 5 stars. While the company might be a decent choice for a larger business or one that needs support for international sales, we cannot recommend it to small business owners. We do, however, recommend that you check out our Merchant Account Comparison Chart for an overview of our top-rated providers for small businesses. All of these companies offer fair, transparent pricing with no long-term commitment.
EVO Credit Card Processing Features & Services
To understand EVO's products and services, your best bet is to visit the website specific to your country or region. These separate sites are currently accessed under the "Find EVO In Your Region" portion of the company's main website (which by itself is vague and not very useful).
Content, specificity, and overall approach vary a great deal between country pages. The features you're offered also depend on which independent sales organization (ISO), agent, or partner you happen to encounter. Overall, EVO is compatible with merchants who process in-store, online, and in-app transactions. I'll mainly highlight the features promoted at the US and Canadian websites below, along with a few other details I've pieced together:
Merchant Accounts: EVO Payments International is a direct processor, meaning that EVO will handle your actual payment processing. The company works in collaboration with Deutsche Bank and numerous other international financial institutions.
International Processing: As mentioned above, the company accepts payments in 50 markets and over 150 currencies.
Integrated Payments Platform: EVO offers a proprietary integrated payments platform called EVO Snap* (yes, the asterisk is part of the name for some reason). EVO Snap* offers the features of a payment gateway and integrates traditional payment terminals and point of sale (POS) systems into a single, cloud-based system for accepting payments and tracking business analytical data. EVO Snap* appears to be a solid product, offering a host of customization options available to developers. EVO Snap* provides a single integration for card-present and card-not-present transactions through its payments processing API — a convenient feature for retailers that have had to quickly switch to online sales due to the ongoing COVID-19 pandemic. This feature is marketed primarily to developers of software platforms, apps, and online marketplaces as well as integrated software vendors — not necessarily merchants. Developers can check out the EVO Snap* website for a quick overview.
Payment Gateway: EVO also has a proprietary gateway called EVO EPay. The Canada site currently contains more details on the gateway's features, including recurring billing, fraud protection, electronic invoicing, and integration with shopping carts. EVO accounts are compatible with the most popular third-party gateways as well.
Terminals & POS Solutions: EVO US partners with Dejavoo, Ingenico, and NEXGO to offer credit card terminals, and the models offered are now listed on EVO US's Terminals page. Note that EVO's US Merchant Services Agreement mentions equipment leases, which we don't recommend under any circumstances (read our article on equipment leases to see why). If at all possible, purchase or rent your POS equipment, whether you go with EVO or another processor.
Mobile Payments: EVO offers a mobile payment app called EVO Mobile. It allows you to accept payments on the go with a smartphone or tablet. It connects to the Chipper BT magstripe/EMV card reader. This device connects to your smartphone/tablet via Bluetooth rather than the headphone jack, but unfortunately, the model listed on EVO's US website does not offer support for NFC-based payment methods.
Additional Services: Several other features are briefly listed on the US, Canadian, and global sites. These include marketing solutions, gift/loyalty cards, ACH/check acceptance, and merchant funding. Be sure to inquire about extra fees for any of these features.
EVO Merchant Services Fees & Rates
EVO Payments doesn't publicly disclose any pricing details. Pricing is quote-based, meaning that you'll have to contact the company yourself and submit enough business information for the sales team to build a quote based on the size and history of your business.
Payment Transaction Rates: Not disclosed
Types of Pricing: Interchange-plus & tiered (Flat-rate pricing may be available to some merchants)
PCI Compliance Fee: $120 per year
Early Termination Fee: Up to $500
We should warn you that if you obtain a quote from EVO, it's very likely to include tiered pricing, as this pricing model is generally pricier. Don't accept this! Unless you're running a very small business and can benefit from flat-rate pricing, insist on an interchange-plus plan.
Be warned that EVO has received numerous complaints from merchants about their rates and fees going up significantly after they've been with the company for a while. Rate increases usually start after the end of the first year of your contract, but before your initial three-year term has ended. This forces you to choose between either paying the higher costs or closing your account early (and possibly being hit with an expensive penalty).
An additional source of merchant confusion is the fact that when EVO charges fees, they often appear on the merchant's account as being from BKCD Processing. EVO offers no explanation for this on its website, but in response to a merchant complaint on the company's BBB page, a company rep simply states "Our bank description is BKCD processing." There's no excuse for the company not being more forthcoming about this.
Sales & Advertising Transparency
EVO Payments International doesn't have a lot of advertising out there. The pluses and minuses of this setup basically cancel each other out: The company doesn't advertise rates or fees, but it also doesn't have any sales gimmicks.
The bigger problem is the sales experience out in the field. Like most merchant account providers that rely on independent agents, ISOs, and integrated partners for the majority of their sales, EVO suffers from a lack of consistency in customer experience. Merchants who sign on through an EVO ISO may find that the sales agent they contacted was not forthcoming about the real costs of using the service. A large portion of complaints about EVO highlight undisclosed contract terms and fees.
This is the definition of poor sales transparency.
EVO Payments Contract Length & Early Termination Fee
EVO's standard US merchant agreement includes an initial term of three years and an automatic renewal clause that will extend the contract for one-year periods after that. Closing your account without penalty requires that you provide at least 60 days' prior written notice before the end of either the initial or one of the renewal periods. As for the EVO Payments cancellation policy, the standard agreement does not specify an early termination fee (ETF), but reports from merchants indicate that this penalty can be as high as $500.
While these provisions are bad enough, the company's independent sales agents have a notorious reputation for failing to disclose these terms. It is extremely important that you read your entire merchant agreement thoroughly before signing up.
Today, many of EVO's competitors offer month-to-month contracts with no long-term commitment and no ETFs. EVO is well aware of this, so you should be able to negotiate a waiver of the ETF. However, you'll want to get any such waiver in writing. Also, keep a copy of the waiver for your records, in case the company later 'accidentally' tries to charge you an early termination fee when you close your account.
You should also note that, under our rating criteria, long-term contracts and ETFs weigh very heavily against a company in determining its overall score. Why? Because more and more providers today are offering agreements that don't include these unpopular features at all, including all of our top-rated processors. Put simply, unless you're a high-risk merchant, there's no reason to settle for a long-term contract or an ETF anymore.
Customer Service & Technical Support
EVO offers 24/7 technical support, while general customer service hours vary by country. As far as having a good primary point of contact goes, that depends on which sales organization and rep signs you up.
The US site doesn't clearly outline support hours, but here's what I gathered by calling EVO directly:
United States
24/7 technical support, available by phone
EVO Canada outlines support hours in more detail:
Canada
Primary support office in Montréal, Québec
Customer service is available Monday-Friday 8 AM-9 PM EST and on weekends from 9 AM-9 PM EST
For the remaining hours, calls automatically roll to a 24/7 point of sale and technical support help desk
Repair services are available, including terminal components, firmware, and memory
Canadian support pages are sparse with a handful of FAQs, troubleshooting tips, and hardware guides posted. There are no support materials at all on the US site.
You will, however, find a developer support page at EVO Snap*, along with some PDFs that elaborate on features and technical specifications of the platform. The EVO Snap* news section is less helpful, as the latest article was published in 2016.
Social media is often a good place to check on the company's current focus or to try to make the first contact. EVO Payments US regularly posts on Facebook, Instagram, and Twitter. The EVO Snap* platform has its own YouTube channel, but it's very outdated. There's only one video posted, and it's five years old.
EVO Payments International Reviews & Complaints
Negative EVO Payments Reviews & Complaints
EVO has been accredited by the BBB since 2017 and currently has an A- rating. Companies that pay for BBB accreditation typically receive an A+ rating regardless of the number of complaints filed against them. In this case, it appears that EVO's high complaint volume and a low percentage in resolving those complaints weighed against it heavily enough to lower the company's overall rating. And while EVO includes a badge from the BBB on its website that is supposed to be dynamically updated, it hasn't actually been updated since February 2020, when, coincidentally enough, it had an A+ rating.
As of this review update, the company has a total of 267 complaints filed within the last three years, 135 of which were filed within the previous twelve months. There are also 67 reviews from customers, with an average rating of only 1 star out of a possible 5.
A large, direct processor such as EVO is inevitably going to receive a significant number of complaints, even under the best of circumstances. Nonetheless, EVO's complaint volume is pretty high in comparison to similar processors. More concerning is that the content of those complaints reveals inadequate customer support for merchants, most of whom are locked into a long-term contract that they cannot easily get out of.
Here are the problems that came up most frequently:
Undisclosed Contract Terms: This includes a variety of fees (including an ETF), the automatic renewal clause, and the contract length as well as conditions for possible reserve accounts or held funds. Unfortunately, we live in a world where you can't just believe anything a salesperson tells you. If you let your guard down and don't get agreements in writing, you often end up paying for it — literally.
Difficulty Closing Accounts: This goes beyond the early termination fee and auto-renewal clause. Some merchants have had their termination requests "lost" by EVO, and many others have closed their accounts only to continue to incur charges for months after. This is bad news, but it's actually a typical complaint about this kind of processor? That's why it's very important to review the requirements for closing your account carefully and follow them to the letter. This includes submitting written notice of your intent to close your account — you cannot do this over the phone.
Poor Customer Service: In addition to laments about incompetence or unresponsiveness, merchants complain that sales and customer service reps were rude or hung up. "Rude" is subjective, but there are enough of these remarks that it looks like a pattern. In fact, when I called EVO the first time to ask about pricing, the representative I reached hung up on me. When I tried calling back, I was put on hold for thirty minutes before I gave up on the call. I did eventually get ahold of a few EVO representatives who were kind and helpful, but that first interaction left a bad taste in my mouth. Inadequate customer service was, far and away, the most common complaint we found, indicating that the company doesn't devote adequate resources to this aspect of its business.
Frozen Accounts & Held Funds: Many merchants complain that EVO has held their funds for months at a time or frozen accounts without notice. While this is an all too common complaint about large providers, a direct processor such as EVO should be able to do better at resolving this kind of problem when it occurs. Read our article on preventing account holds, freezes, and terminations for some techniques to help stop these issues from happening.
Positive EVO Payments Reviews & Testimonials
I was only able to find two positive reviews at the BBB and a few positive comments scattered here and there on third-party review sites. EVO has a handful of client testimonials on its business-to-business site, although they are all B2B specific. Here's what the few positive comments I've seen mention:
Good Representatives Make For Good Service: Customers report that when they partner with experienced resellers, they have a positive experience. These fortunate merchants report that they've used EVO Payments for years. Also, merchants from the UK expressed gratitude for one particular EVO representative named Darren.
Unfortunately, EVO's US website doesn't include any positive testimonials from satisfied merchants.
Final Verdict on EVO Payments
EVO Payments is a giant company with countless international partners, ISOs, and independent agents. With so many different entities reselling EVO's products and services, it's difficult to offer an accurate overall assessment. Without knowing what type of account package will come across your plate, nor the quality of the sales experience you'll face, it's hard to recommend EVO. What's more, with so many reports of long-term contracts and ETFs as well as evidence of poor sales practices, you have reason to be suspicious of EVO ISOs in general, even if some of the company's ISOs are more merchant-friendly.
As for EVO itself, there are steps EVO could take to make us more confident in the sales process. Outlining pricing models, posting merchant terms and conditions on all the sites, and unifying the overall online approach would be welcome improvements. Thus far, they have not done so.
EVO Snap* seems to be a decent product, although we wouldn't recommend signing up with EVO Payments International just to access this one product. Integrated payment platforms are becoming very common in the payments processing industry, and countless providers can offer you a platform with similar capabilities.
Overall, EVO Payments International gets a score of just 3 out of 5 stars. Given the number of serious issues we've found, this might be higher than you would expect. However, it merely indicates an average provider in an industry where the "average" isn't very good for small businesses. Large companies with an international presence might be able to negotiate a better deal from EVO, with rock-bottom interchange-plus processing rates making up for the company's other shortcomings.
For the average small business, however, we won't recommend a company that's going to lock you into a long-term contract, charge you high rates and fees, and provide inadequate customer service after you've signed up.
Fortunately, better options exist for you. There are many merchant services providers offering transparent pricing with no long-term commitment, with much lower costs overall. Check out our Merchant Account Comparison Chart for an overview of our top providers for both large and small businesses.
---
Our Top Pick To Save On Payment Processing 💰
PaymentCloud


---
PaymentCloud has an excellent track record for service quality, support, and fair pricing. Learn more from PaymentCloud.
Our Top Pick To Save On Payment Processing 💰
PaymentCloud


---
PaymentCloud has an excellent track record for service quality, support, and fair pricing. Learn more from PaymentCloud.
To learn more about how we score our reviews, see our
Credit Card Processor Rating Criteria
.