Expansion Capital Group Review
Expert Analyst & Reviewer

UPDATED
Advertiser Disclosure: Our unbiased reviews and content are supported in part by
affiliate partnerships
, and we adhere to strict
guidelines
to preserve editorial integrity.
Expansion Capital Group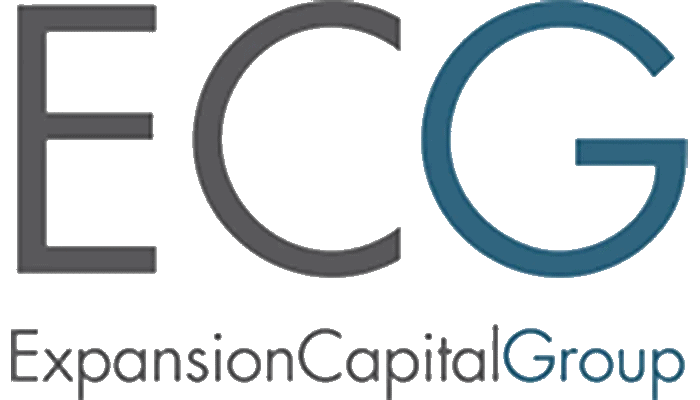 Pros
Borrower qualifications are lower than going through a bank
Low credit score requirements
Cons
Rates tend to be expensive
Some additional fees are charged
Expansion Capital Group Overview
Expansion Capital Group is a South Dakota-based merchant cash advance provider. It serves small businesses looking for quick capital as well as companies that may be profitable but have poor credit. (Merchant cash advances differ from loans in a few important ways, which we'll in the Terms & Fees section below.)
Overall, Expansion Capital Group strikes me as a fairly typical merchant cash advance provider, exemplifying most of the virtues and vices one can expect from online funders.
Note: You should approach the world of alternative funding with caution; the rates are often usurious, and the terms can be punishing for the unprepared or unlucky. You should always make sure you've exhausted other potential sources of funding first (take a look at our handy short-term funding comparison chart to make sure).
Services Offered
Expansion Capital Group offers the following types of business funding:
Borrower Qualifications
If you want Expansion Capital Group to forward you some money, you'll need to meet a few prerequisites. Expansion Capital Group is available in all 50 states, but it's unable to serve certain industries (nor is it a viable solution for startups). Unfortunately, it doesn't disclose this information ahead of time.
| | |
| --- | --- |
| Time In Business: | 6 months |
| Credit Score: | 500 |
| Revenue: | 100K/year |
Terms & Fees
Here's what Expansion Capital Group's terms look like:
| | |
| --- | --- |
| Borrowing Amount: | $5K-$300K |
| Term Length: | 3 to 12 months |
| Flat Fee: | x1.2-x1.6 |
| Origination Fee: | Charged, amount unknown |
| Effective APR: | Learn more |
| Collateral: | Personal guarantee |
A merchant cash advance is technically not a loan, but it fills a very similar role. The funding company isn't extending credit to you; it is buying a percentage of your future sales for a lump sum. Since it's not a loan, it's not governed by the same restrictions as loans in most states.
Rather than an interest rate, merchant cash advances charge a flat fee. Think of it as all of a loan's interest being front-loaded. A multiplier called a "factor rate" determines the fee. The factor rate is assessed using the company's proprietary guidelines, though these usually involve your credit rating, the estimated amount of time it will take you to pay it back, and your business's revenue.
With that in mind, you'll be paying between $1.20 and $1.60 for every dollar you ask for, plus any applicable origination fee. That puts Expansion Capital Group on the expensive side for rates.
Traditionally, the term lengths of merchant cash advances aren't set in stone since repayment is made by holding back a percentage of your daily credit card sales. In this case, your payments will vary by the amount of money you're taking in, so term lengths are more of an estimate. Some companies such as Expansion Capital Group, however, will run their merchant cash advances more like short-term loans, using fixed-term lengths and fixed daily withdrawals from your business account through an automated clearing house (ACH).
Since the costs of the funds are baked into the amount you owe, the shorter the term length is, the higher your effective APR will be. Be aware that more extended term lengths often come with a higher factor rate.
Application Process
Compared to traditional lending, starting the application process for a merchant cash advance is easy. All you have to do is fill out a simple, online form covering basic information, such as your business name, contact info, and business revenue. As you might expect, however, this isn't the end of the process. If you meet the revenue requirements — or at least claim you do — you'll be contacted by a representative (usually within 24 hours) who will complete the process with you. It's a good idea to have at least three months of bank statements available to corroborate your income claim.
Funding can be available within 48 hours if all goes well. Expect a hard pull on your credit score once you complete your application.
Sales & Advertising Transparency
Expansion Capital Group falls somewhere in the median with regard to transparency. It does offer a bit of information about what it takes to qualify for its product but very little information about how those products actually work.
Customer Service & Technical Support
Expansion Capital Group's customer service seems to get mixed reviews from customers, with most having strong feelings one way or the other. In my experience, this isn't the easiest company to reach by phone or online contact form, but if you're patient, you can usually reach someone.
User Reviews
Lenders usually have very polarized customer reviews; after all, clients are usually only moved to post reviews if they've had excellent or terrible experiences. That said, Expansion Capital Group seems to beat the curve slightly in terms of positive user reviews. Expansion Capital Group is accredited by the Better Business Bureau, where it has an A+ rating and three complaints registered over the last three years. It rates 3.5/5 on Consumer Affairs and 4.3/5 on Facebook.
Negative Reviews & Complaints
User concerns include:
Cost: Not unusual for an online lender, but some customers expressed sticker shock at the cost of their merchant cash advance.
Disorganized: Some users complained about mix-ups that included emails being addressed to the wrong person.
Terms Unclear: Users complained about being denied funding after they were told they qualified. It's worth noting that this isn't an uncommon problem with merchant cash advance providers.
Hard Check On Credit: Some customers were angry that their credit was checked without their permission. Hard checks can negatively impact your credit rating.
Positive Reviews & Testimonials
Others had positive experiences with Expansion Capital Group. They liked:
Fast Funding: Most customers who qualified got their funding quickly.
Willingness To Structure Repayments: Some customers said they appreciated that they were able to come to reasonable repayment conditions with Expansion Capital Group.
Customer Service: Many found Expansion Capital Group's customer service to be very professional.
Willingness To Work With Bad Credit: Expansion Capital Group has low credit requirements, even for an online lender.
Final Verdict
Expansion Capital Group won't be anyone's first choice for an online lender. If you're seriously considering using its services, it's because your credit rating has limited your options. Many companies offer similar services, and in truth, most of them offer their services more cheaply than Expansion Capital Group. It's likely that you could do better, even if you decide to go with another merchant cash advance provider. The exception might be businesses with credit in the low 500s, which typically have a difficult time qualifying even for alternative funding.
Take a look at our alternative suggestions page to see what other options you might have.
---
Featured Free Corporate Card
Ramp


---
Ramp offers a free corporate card for virtually any business. Start earning rewards with your corporate spending today. Get your free card.
Featured Free Corporate Card
Ramp


---
Ramp offers a free corporate card for virtually any business. Start earning rewards with your corporate spending today. Get your free card.
To learn more about how we score our reviews, see our
Business Loan Rating Criteria
.