Expert Analyst & Reviewer

UPDATED
Advertiser Disclosure: Our unbiased reviews and content are supported in part by
affiliate partnerships
, and we adhere to strict
guidelines
to preserve editorial integrity.
Flow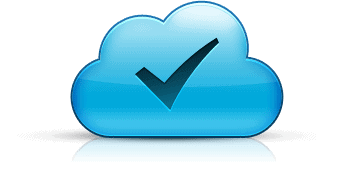 Pros
Reasonable monthly cost
Good support materials
Easy to use
Cons
Limited features
Limited integrations
Flow Overview
Flow is a product of MetaLab, a Canadian interface design firm. Based out of Victoria, BC, MetaLab is also known for making Ballpark (an invoicing program) and Pixel Union. A task management system originally built for personal use by Metalab, Flow was launched in early 2011. This software currently boasts thousands of customers throughout the world, including major organizations, such as Adobe, Costco, Del Monte, The Salvation Army, and MIT.
Flow originally reviewed quite positively; most people liked it and found its solutions helpful and easy to use. However, Flow's development team felt that "good" was not the best they could do. They hungered after greatness and decided to completely re-launch their app from the ground up. The new Flow dropped in March of 2018, with an emphasis on user experience, project planning, and resource management. A general lack of features was among our original criticisms of Flow, but even with the redesign, Flow is still lacking robust features.
Let's take a look!
Flow Pricing
Flow is now available in three subscription tiers, up from two, each of which are detailed below. There's also been a bit of a price hike since we last updated, but you can reduce your bill by paying for a full year upfront. Your first month is free for each plan.
Unfortunately, a lot of the features that had been available with the cheapest plan have been bumped into higher tiers.
Basic:
$8/user/month (25% off with annual payment)
Unlimited Tasks
Unlimited Public & Private Projects
Up to 25 users
50 GB storage
Limited integrations (Google/MS account links, add files from Google Drive, Dropbox, OneDrive, and Box)
Plus:
$12/user/month (33% off with annual payment)
All "Basic" features
Custom tags
Add task via email
Private projects and teams
Resource Management
Project Timelines
Task Profiles
Task Start Dates + Timelines
Basic integrations
API access
Pro:
$18/user/month (44% off with annual payment)
All "Plus" features
Advanced security
VIP support
Advanced integrations (including Zapier)
There is, of course, a free trial of Pro-level features that allows you to try before you buy. It lasts 30 days, which should be plenty of time to figure out whether you like the app or not.
Cloud-Based Or Locally-Installed
Flow is an entirely web-based software, compatible with any modern browser on both Mac and PC (and most smartphones).
Hardware & Software Requirements
As long as you have a device capable of running a modern, up-to-date browser, you should be able to use Flow without any serious issues.
Specific Size Of Business
Flow will probably find its … flow … with mid-sized businesses.
Large corporations will probably want something with more features that can more easily be configured to their processes, while smaller businesses may find the software to be overkill for their limited scheduling needs.
Ease Of Use
With the redesign, Flow has added significantly increased functionality. While the new features are definitely a net gain for this app, which used to struggle somewhat to match competitors with more powerful capabilities, it has added complexity to the user interface, in ways that I feel make it a bit less straightforward to use. Menus that used to hold two or three options now hold three or four, and it is not immediately clear what separates them. On the whole, this sort of thing is really not that big of a deal and will be easy to overcome with a little practice.
On your first login, Flow offers one of the better tutorials I have encountered in my time testing project management software. An inquisitive mind will quickly figure out how to manipulate projects, tasks, and workloads by clicking on links, watching videos, and generally exploring the app. If you get stuck, you can chat with a support team member who will point you in the right direction. On the whole, I definitely feel like I could come to grips with Flow given a few hours of experimentation.
Flow Features
The new Flow offers some excellent features that were sadly lacking. Sadly, it also removes some that were appreciated before.
Projects: Projects work great in the new Flow, with lots of personalization (you can change the color!) as well as allowing for different user preferences (you can select task or timeline views). Projects also house Flow's primary communication feature: groups. Efficient use of the groups feature will allow project managers to shepherd their work through multiple teams in one piece, which is pretty handy at larger companies.
Tasks: Tasks are the heart and soul of how most users will interact with any project management app. I am glad to say that Flow gets them pretty much exactly right. Tasks are assignable to specific team members but can also exist without a particular owner. You can add sub-tasks if need be and can assign these as well. Flow even has the ability (one I haven't seen commonly) to create personal tasks not shared out with the rest of your team or organization. As you add tasks to various projects, they automatically populate into your project timelines and workloads. Speaking of which…
Workload Management: One of the big additions to the new Flow is workload management features. These allow astute project managers and team leaders to quickly assess which team members can or cannot accept additional tasks or projects. I have seen this sort of feature implemented more compellingly in other apps before, but Flow's version does the job well enough. I do wish, however, that this new version had more reporting features available (as mentioned above).
Catch-Up Feed: Most apps call this feature the Home page or Dashboard. By renaming this page "Catch-Up," Flow is implying a new idea where none really exists. If there is a new concept here, I suppose it might be that the Catch-Up page is formatted similarly to a social media feed, rather than a receptacle for up-coming tasks. I am not sure if it is better or worse than the more traditional model, but I suppose we should give Flow a little credit for trying to be creative.
Flow Customer Service & Support
Flow provides a thorough and easily-accessible customer support network. Services include:
Direct Support: You can access support at any time in-app by clicking on the Flow symbol in the upper right-hand corner of your window. This is also a good way to provide feedback about bugs you've noticed or improvements you'd like to see. Flow claims to respond to questions/concerns/input within an hour or so, and this has been true in my experience.
Live Chat: When you first log in to your account, you can chat directly with what Flow calls your "success manager." It's a nice touch that makes you feel very supported when you are logging in for the first time. However, once you close that initial chat, the feature seems to be gone forever. Though I searched all over the UI, I couldn't find a way to get it back. Seems like a missed opportunity for Flow to provide an excellent user experience for their customers.
Set-Up Tutorials: When you create a new account with Flow, you are walked through the initial set-up process with step-by-step tutorials. This service is entirely optional and probably not everyone's cup of tea (especially for those of you who are already fairly computer savvy), but I appreciated the detailed instructions and recommend taking advantage of the set-up tutorial if possible.
Support Center: Flow offers a standard online help center. From this page, you can access a variety of support articles covering almost every one of the software's features. These articles are comprehensive and well written, and most are accompanied by helpful screenshots, a courtesy that I appreciate very much. While Flow, unhappily, does not offer video tutorials, these support articles are the next best thing. In addition to the educational articles, the support center gives you access to a contact form (if you want to ask questions, pose concerns, or report bugs without logging in to your account). You can also enroll in the Flow newsletter directly from the support center to receive regular updates, information about bug fixes and improvements, and so forth.
Feedback Forum: Flow seems to be pretty in-tune with user feedback and takes requests seriously. Via the Flow Feedback Forum, users can make suggestions and vote for features that they would like to see in future versions of the software. The MetaLab designers are good about responding to feature requests and explaining their motivations for adding (or not adding) certain features.
Workshops: Based on the claims of Flow's website, participating in one of these workshops will make you an expert in less than an hour. Workshops are offered every Wednesday and are certainly a good idea if you are the kind of person who learns best by asking questions.
Flow Reviews
Negative Reviews & Complaints
Flow is not without its negative aspects. In general, users are not impressed with the following features:
Limited Mobile Apps: I saw several complaints about the available mobile apps for Flow. Most of those complaints center on the generally low functionality of these apps. One user griped that they do not function at all without an internet connection. Recent updates seem to be better received, but be aware the apps have experienced issues in the past.
Minimal Functionality: Flow does not offer higher-level project management tools (such as reporting charts or budgeting features). This isn't the end of the world, especially if you know from the outset that Flow is rather limited in scope, but more complex businesses may find that the software is just a bit too simplistic for practical use.
No Dedicated Communication Features: The new Flow lacks a native chat feature. While you can integrate a Slack account, it would be better to see a higher priority on communication from the developers.
No Reporting: Die-hard Flow fans may object, claiming that the new workload features in Flow count as reporting, but when compared with some competitors, the glorified Gantt charts that are Flow's workload features are rather pathetic.
Positive Reviews & Testimonials
Flow has always been well-received for its elegant simplicity of design, and the software was re-released in September 2013 to nearly unanimously favorable reviews. Reviewers and clients alike are enamored with the following characteristics:
Speed: Flow loads, saves, and syncs with remarkable speed.
User Friendliness: This software comes with almost no learning curve and is accessible to users with every level of project management experience and computer knowledge.
Good Value: Most Flow users agree that the software is a good value for your money.
Great Keyboard Shortcuts: For users who find it most efficient to use the keyboard as much as possible, this software is a godsend. It is designed so that you hardly ever need to touch the mouse.
Flow Integrations & Add-Ons
This software integrates with the following programs:
Box
Slack
Harvest
DropBox
OneDrive
Google Drive
Zapier
Flow has limited integrations. The addition of Zapier does open up your options quite a bit, but you won't have access to it until the Pro level. Still, this is a step in the right direction.
Security
Flow protects its users in the following ways:
Secured Data: Flow takes every physical precaution (including restricted access to facilities) to protect data and is certified Level 1 PCI compliant.
Frequent Backups: Customer data is saved every few seconds in case of problems or emergencies.
Users are permitted and encouraged to perform personal back-ups of their data at any time.
Final Verdict
So is the Flow redesign good? Should you consider trying this app out for yourself? Honestly, I was hoping for more. While the new Flow does offer some features not found in the previous version (Workload Management), it is also missing some things that the app used to do well (communication and reporting features). Add to that the fact that Flow now boasts a grand total of three integrations and you start to think this is a tragedy rather than a triumph.
Would I recommend this app? Only in a very particular situation: If you already use Slack, Box, and Harvest, you may find it appealing. If your employees all live under one roof (as in, none telecommute), you may be able to overlook the lack of a native chat tool. On the other hand, I can't imagine many teams for which all of the above are true. There is still plenty of time for Flow to get better, but for right now, I think it might be best to keep looking.
---
Featured Free Corporate Card
Ramp


---
Ramp offers a free corporate card for virtually any business. Start earning rewards with your corporate spending today. Get your free card.
Featured Free Corporate Card
Ramp


---
Ramp offers a free corporate card for virtually any business. Start earning rewards with your corporate spending today. Get your free card.
To learn more about how we score our reviews, see our
Project Management Software Rating Criteria
.