Fundation Review
Fundation may be a good lender to consider if you own an established business and want fast finance options and flexible terms.
Expert Analyst & Reviewer

UPDATED
Advertiser Disclosure: Our unbiased reviews and content are supported in part by
affiliate partnerships
, and we adhere to strict
guidelines
to preserve editorial integrity.
Fundation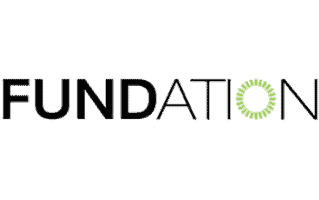 Pros
Monthly and bi-weekly payment options
No prepayment penalties
Customers have an assigned account manager
Builds business credit
Cons
Borrower qualifications might be hard to meet
A blanket lien is required
Fundation Overview
As of this update, Fundation has closed applications for new loans. Fundation combined with ODX to form Linear Financial Technologies in 2021 and the company no longer offers direct loans to consumers.

Fundation is a business lender that offers installment loans and lines of credit to qualified borrowers. With APRs ranging from 7.99% to 29.99%, Fundation rates are just about the best you can get unless you go to a bank. The time from application to funding is much faster than what most banks provide. Additionally, Fundation's advertising is transparent, the customer service is fantastic, and the company has very few negative reviews online.
That said, some small businesses won't meet the lender's qualifications: You need to have at least one year in business, have at least three full-time employees, make a minimum of $100,000 per year, and have a credit score of 660 or above. Additionally, even if you qualify, you can potentially receive an APR as high as 29.99% if Fundation thinks you are at a higher risk of defaulting on your loan.
Read on for the full review, or check out some of our other favorite lenders.
Services Offered By Fundation
Fundation is an online lender offering conventional, fixed-rate business installment loans and business lines of credit via its partnered banks. Installment loans can be used for expansion, equipment, and capital improvements, while lines of credit can be used for working capital and short-term cash flow management. The easy online application can be completed in less than 10 minutes, and funding can be available as soon as one to three days.
Fundation lends to a variety of business types but especially prefers to lend to businesses in the following industries:
Healthcare
Pet care
CPAs
Lawyers
Engineers
Hotels and motels
Machine shops
Funeral homes
Auto repair services
Manufacturing
Technology-related (IT)
Child care
Restaurants/Bars
Liquor stores
Gas stations/Convenience stores
Other personal/professional services
Breweries
Distilleries
Dry cleaners
Agriculture/Farming
Fundation Borrower Qualifications
These are the minimum qualifications required to be eligible for an installment loan or line of credit from Fundation:
| Requirement | Minimum requirement |
| --- | --- |
| Time In Business | 12 months |
| Personal Credit Score | 660 |
| Business Revenue | $100,000 per year |
In addition to the above, Fundation requires that your business has at least three full-time employees (yourself included).
Note that borrowers that only meet the minimum qualifications are not likely to qualify for a large loan or a long repayment term. Specifically, the minimum borrower requirements are for loans ranging from $20,000 to $100,000 with a repayment term of one to three years. For a loan between $101,000 and $200,000 and a repayment term of up to four years, you will need a credit score of 680, at least two years in business, and $200,000 in annual sales. For loans above $200,000 (with a repayment term of up to four years), you'll need a credit score of 720, at least five years in business, and $500,000 in annual sales.
Fundation does not lend to businesses in Nevada nor to businesses in certain industries, including: used or new car dealerships, banks and other lending institutions, insurance carriers, mortgage carriers/brokers, money service businesses, adult entertainment, marijuana-related businesses, nonprofit entities, government entities, and gambling services.
While not all businesses will qualify for Fundation's finance services, established, profitable businesses with good credit can potentially use this service to secure quick business funding at an APR as low as 7.99%. Fundation also reports to the business credit bureaus (but not personal credit bureaus), which means that a Fundation loan can help you build business credit.
Fundation Interest Rates & Fees
Fundation offers fair and competitive terms and fees for its installment loans and lines of credit. The rates are risk-based, meaning Fundation determines an interest rate according to an estimated likelihood of repayment based on the strength of your business. Businesses that barely meet the minimum borrower requirements will likely receive higher APRs.
Note that while no specific collateral is required, you will have to sign a personal guarantee and a blanket lien.
As follows are the terms and fees for Fundation's business financing products:
Fundation Installment Loan
| Requirement | Minimum requirement |
| --- | --- |
| Borrowing Amount | $20,000-$500,000 |
| Term Length | 1-4 years |
| Origination Fee | Up to 5% |
| APR | 7.99%-29.99% |
| Collateral | UCC-1 blanket lien, personal guarantee |
Fundation's business loans are traditional fixed-rate installment loans. In other words, the loan has a set term length, and your assigned interest rate will not change over the life of the loan. These loans are repaid via ACH withdrawals on a bi-weekly basis.
Fundation does not charge a prepayment penalty — simply pay the outstanding balance plus accrued interest if you prepay your loan or line of credit. Paying off your loan early can help you save some money in interest costs.
Fundation Line Of Credit
| Requirement | Minimum requirement |
| --- | --- |
| Borrowing Amount | $20,000-$150,000 |
| Term Length | 18 months |
| Additional Fees | $500 closing fee; 2% draw fee |
| APR | 7.99%-29.99% |
| Collateral | UCC-1 blanket lien, personal guarantee |
Fundation's credit facilities max out at $150,000, but the amount you have access to will vary based on the strength of your business. Each draw is subject to a 2% draw fee and has a repayment period of 18 months. Unlike the installment loans, draws from your line of credit are repaid monthly.
Application Process
To apply for a Fundation loan, you start by filling out the application on the company website or via one of its partners. The initial application is easy to fill out and only takes about 10 minutes, but Fundation may require additional information and documentation from you after that. Overall, the application process is relatively painless but may take a little longer compared to some short-term online lenders.
The application will ask for information about you, your business, and your potential loan. Most of the information is fairly basic: what kind of business you own, annual revenue, the number of employees, etc. To gauge the strength of your business, at some point, Fundation will want your business tax ID, three months of bank statements, and, for loans larger than $100,000, two years of business tax returns. However, if you give permission, Fundation can retrieve that information itself.
At the end of the online application, you might be presented with an estimated quote, depending on how much information the system could gather based on your application. If you prequalify based on your personal credit, Fundation will check your business credit score as well.
For loans larger than $100,000, you will also be required to talk to a Fundation "customer relationship manager." Sometime in the 24 hours following the completion of your application, a rep will get ahold of you to discuss your business and your application and to make sure that you understand the lending and repayment process.
After you've talked to a rep and provided all the necessary documents, your application will go through underwriting, and you will be presented with a final loan offer. When you accept and sign the loan agreement, the money will be sent to your bank account.
The time from application to funding generally takes between two to seven days.
Sales & Advertising Transparency
Fundation's website discloses basic information, such as maximum loan amounts, term lengths, collateral requirements, and repayment schedules. Potential borrowers shouldn't encounter any big surprises during the application and funding process.
However, the website does not disclose the specific borrower requirements or fees (origination fee, draw fee, APR range, etc.).
Customer Service & Technical Support
Customer service is available by phone and email. Upon submitting your application, you are given a dedicated account representative who will be your contact throughout your Fundation experience.
Merchants are generally happy with Fundation's customer service. They claim that the reps are actually interested in educating merchants on loans and the process and appear invested in getting you the capital you need.
Fundation Reviews, Complaints, & Testimonials
Negative Reviews & Complaints
Complaints about Fundation are sparse.
The service is accredited by the Better Business Bureau but does not currently have any complaints. There is a single negative review on the site. The company's presence on other review sites, such as Trustpilot, is similarly sparse.
Nonetheless, here are some complaints that customers might have about the service:
High-Interest Rates: Fundation's APRs can go as high as 29.99%, which might be higher than some people want to pay. However, this lender's rates are comparable to its competitors and tend to be less expensive than other short-term financing products.
Borrower Qualifications: You will not be eligible for a loan if you don't meet Fundation's borrower qualifications.
Positive Reviews & Testimonials
Fundation features a few testimonials on its website, and there are some customer reviews elsewhere on the internet. Additionally, Fundation has been covered by many mainstream publications, including the Wall Street Journal, American Banker, Bloomberg, and PYMNTS.com.
Here's what people say they like about this lending service in their Fundation reviews:
Customer Service: Customer service takes the time to get to know you and your business and make sure you're informed about the whole process.
Fast Funding Rate: Time to funding is usually a week or less. When you consider that the process of getting a bank loan or an SBA loan takes months, a week starts to look pretty darn quick.
No Prepayment Penalty: You are not penalized for being proactive about repaying your loan.
Low-Interest Rates: While some people complain about high-interest rates, many people are happy with the rate that they received.
Fundation Review: Final Verdict
If you have an established business and don't want to go through a lengthy bank or SBA loan application process, Fundation is an excellent choice. Customer service is informative, and the rates and fees on offer are competitive with others in the industry.
That said, you cannot know your personal rates until you apply. Because each lender has its own underwriting standards, your rates will vary from lender to lender, so it's best to compare your options between a couple of lenders to ensure you're getting the best deal. Are you interested in making some comparisons? Check out some of our other favorite lenders.
---
Featured Free Corporate Card
Ramp


---
Ramp offers a free corporate card for virtually any business. Start earning rewards with your corporate spending today. Get your free card.
Featured Free Corporate Card
Ramp


---
Ramp offers a free corporate card for virtually any business. Start earning rewards with your corporate spending today. Get your free card.
To learn more about how we score our reviews, see our
Business Loan Rating Criteria
.