Expert Analyst & Reviewer

UPDATED
Advertiser Disclosure: Our unbiased reviews and content are supported in part by
affiliate partnerships
, and we adhere to strict
guidelines
to preserve editorial integrity.
GE Capital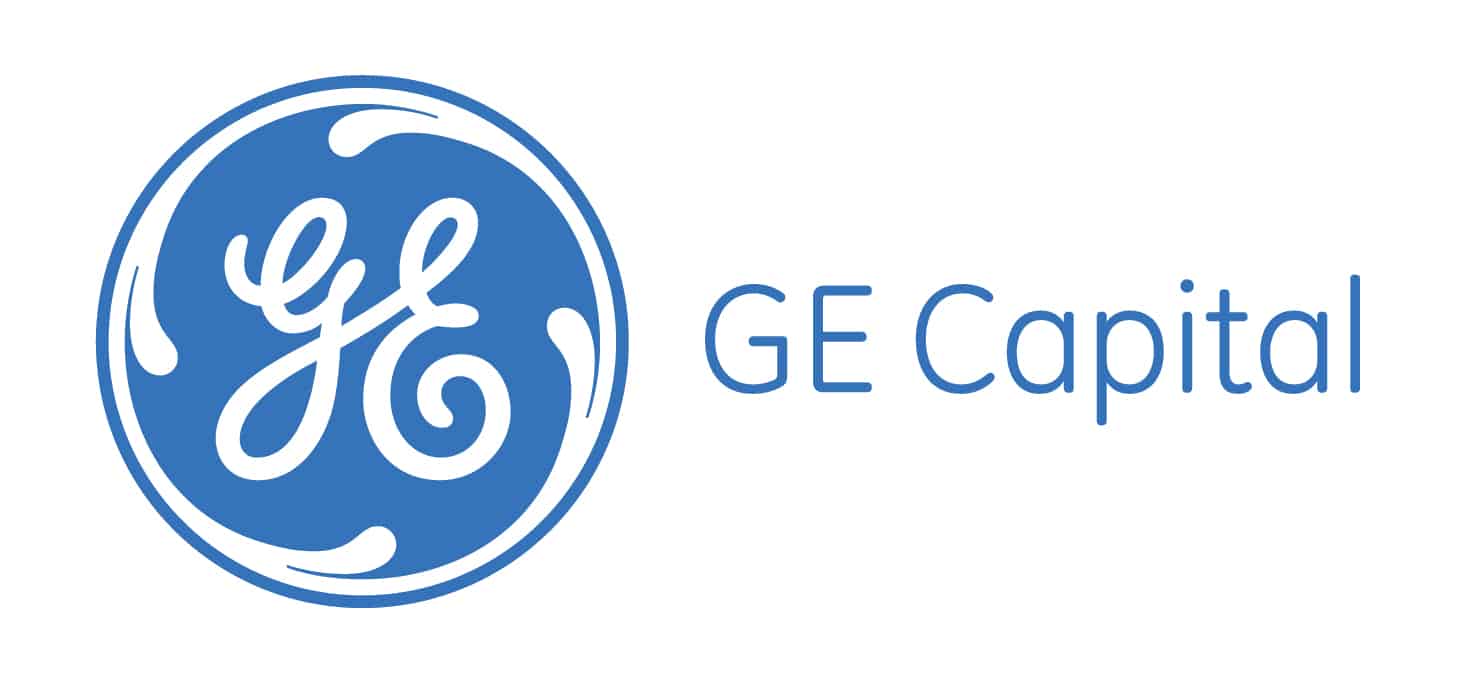 Pros
Suited for large, commercial businesses
Suited for specific industries (aviation, energy)
Cons
Opaque terms and fees
Unsuited for small businesses
GE Capital Overview
GE Capital is the financial arm of Boston-headquartered electronics mega-corporation General Electric. GE Capital is headquartered in Norwalk, CT.
GE Capital specializes in financing aviation equipment, energy-related equipment, and large industrial equipment through its subsidiaries, GE Energy Financial Services and GE Capital Aviation Services (GECAS).
Larger commercial businesses can make use of GE Capital's very deep pockets and industry specializations. For most small businesses, however, GE Capital's financing options would be overkill — like pushing in a thumbtack with a sledgehammer. We don't want to discourage you from financing the air fleet of your dreams, but if you're not working on GE's scale, you'll need to look elsewhere.
Services Offered
GE Capital offers the following financial products:
You can also buy and trade equipment through GE Capital.
Borrower Qualifications
At the scale at which GE Capital works, we're not really talking about personal credit scores anymore. Your ability to tap GE Capital's funds will depend on the amount of business you do and the scale of your own operations. In other words, you have to be big enough to show up on GE Capital's radar. To give you a sense of how big these contracts are, GE Capital's aviation branch only has around 250 customers. The company's aviation leasing portfolio is worth somewhere between $25.8 billion and $32.8 billion, according to CNBC.
Additionally, you'll need to be operating in one of the industries that GE Capital serves. These are:
Aviation: Financing, trading aircraft, fleet expansion, and temporary capacity. GE Capital also finances aircraft parts if you're just maintaining your existing fleet.
Energy: Oil, gas, and renewables.
Industrial: Though not as prominently advertised as the other two categories, GE Capital does provide equipment financing for other large scale operations.
Terms & Fees
At the scale of commercial lending, each transaction tends to be tailored specifically to the borrower, so you won't usually find hard and fast guidelines like you would with small business lending. Your terms and fees will mostly be a matter of negotiation.
The equipment financing provided by GE can be further broken down as follows:
Equipment Leases
Equipment leasing covers a wide array of arrangements made between a financer (the lessor) and a business or individual (the lessee). Leases can be used to finance the full cost of equipment or to temporarily rent it with the intent to return it to the lessor at the end of your lease; there are advantages and disadvantages to both types of leasing. At the end of your lease, you'll typically have an amount left over to pay — a residual — if you want to permanently own the equipment. This can run from as low as $1 in the case of a capital lease, up to fair market value (FMV) for an operating lease.
Equipment Loans
Equipment loans are a form of secured term loans that are used exclusively to purchase equipment. These loans typically cover a percentage of the cost of the equipment, although it's not unheard of to find an equipment loan that covers the entire cost. GE Capital can set you up with loans for entire pieces of equipment or parts. Equipment loans are paid off at regular intervals, typically monthly, with the asset you purchased serving as collateral for the loan.
Application Process
If you're trying to get financing through GE Capital, you'll need to first go through the right division: GECAS for aviation or GE Energy Financial Services for, you guessed it, energy-related financing. On the respective websites, you can then find contact information for your regional branch. You'll need to contact GE Capital directly to begin the application process, as there is no preliminary screening, no downloadable forms, and no online shortcuts to get things started.
You can, however, download GECAS's Customer App, which will allow you to browse GECAS's inventory, review data on aircraft, and contact regional offices.

Sales & Advertising Transparency
GE Capital's web presence broadly describes the industries the company is involved in and some light statistical information about the business it does. You can also follow links on the site to subsidiaries like the Milestone Aviation Group, which offers operating leases on helicopters.
Otherwise, the most useful information you'll find on GE Capital's site is contact information.
Customer Service & Technical Support
GE Capital can be reached by phone through the appropriate regional office, or by submitting a ticket through the company website. You can also follow GE Capital on LinkedIn, Twitter, or YouTube.
There aren't a huge number of customer reviews floating around (recall the 250 customer count for GECAS), but if you're big enough to work with GE Capital, you'll probably be taken care of.
User Reviews
Negative Reviews & Complaints
Most online reviews of GE Capital refer back to Synchrony Bank, which had formerly operated as a subsidiary of GE Capital, so they're not very helpful in painting a picture of GE Capital's commercial financing. Some potential issues you might have with GE Capital include:
Opaque: Though not unusual at the scale of this kind of operation, you won't find much information about rates and terms readily available.
Industry-Focused: If you're not in aviation or energy production, it's a lot more difficult to hunt down the right contacts.
Future Is Unclear: GECAS may be sold in the near future to a third party.
Hard To Qualify: With apologies to the few who do, most businesses reading this just aren't big enough to do business with GE Capital.
Positive Reviews & Testimonials
Why would you like to do business with GE Capital? Some potential reasons include:
Bottomless Pockets: Need a new engine for your jumbo jet? Or, heck, a new jumbo jet?
Industry Specialization: There aren't too many places to go to finance the geothermal power plant of your dreams.
International Operations: GE Capital has a presence in a lot of countries, so there's a pretty good chance of there being a regional office relatively nearby.
Final Verdict
GE Capital is a great resource for other enormous corporations that need to find capital to build or maintain their air fleets, or are undertaking major energy production projects. As you might guess, this rules out the vast majority of businesses.
Still need equipment financing? Luckily, there are a huge number of lenders that can finance smaller ticket items for small businesses, and which offer both loans and leases.
To get you started, check out our equipment financing comparison.
| Lender | Borrowing Amount | Term | Interest/Factor Rate | Additional Fees | Next Steps |
| --- | --- | --- | --- | --- | --- |
| | $2K-$5M | Varies | As low as 2% | Varies | Visit Site |
| | Up to $10 million | Up to 10 years | Starting at 3.5% | Varies | Visit Site |
| | $5K-$500K | 24-72 months | Starts at 5% | Yes | Compare |
| | Up to $250K | 1-72 months | Starts at 5.49% | Varies | Compare |
---
Featured Free Corporate Card
Ramp


---
Ramp offers a free corporate card for virtually any business. Start earning rewards with your corporate spending today. Get your free card.
Featured Free Corporate Card
Ramp


---
Ramp offers a free corporate card for virtually any business. Start earning rewards with your corporate spending today. Get your free card.
To learn more about how we score our reviews, see our
Business Loan Rating Criteria
.