Expert Analyst & Reviewer

UPDATED
Advertiser Disclosure: Our unbiased reviews and content are supported in part by
affiliate partnerships
, and we adhere to strict
guidelines
to preserve editorial integrity.
Gravity Payments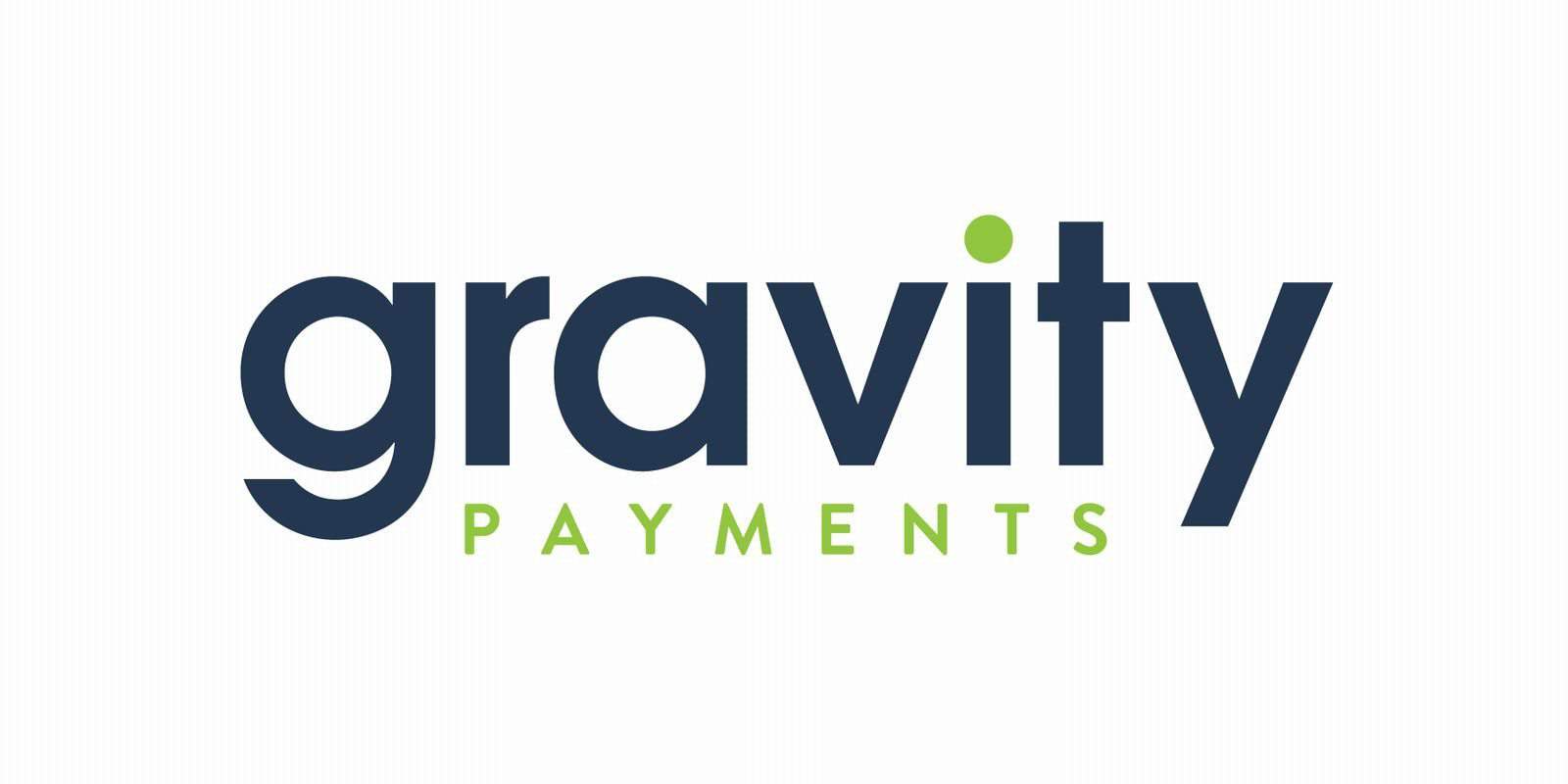 Pros
Predictable interchange-plus pricing
Excellent customer support
Few public complaints
Gift & loyalty programs available
Cons
Early termination fee
Limited pricing disclosed online
Not suited to low-volume merchants
Gravity Payments Overview
Over the last several years, Seattle-based Gravity Payments has been making waves — first, when the company announced a minimum salary of $70K/year for its employees, and again when its employees voluntarily took a pay cut in the midst of a sharp pandemic-induced revenue downturn.
But what does all that mean for your business? Does this revenue sharing come from the pockets of overcharged merchants, or does the company's humane ethos translate to great service for its customers? As our Gravity Payments review has found, the company is still going strong. Gravity claims that employee satisfaction is up along with client retention, and our review of customer sentiment finds that Gravity's commitment to social justice has not come at the expense of its users.
Founded in 2004, Gravity Payments has a relatively small clientele with 13,000 current customers. As I see it, this means Gravity is focused, and more interested in honing its services than rapid national expansion. Along these lines, this company does not rely on a huge independent sales force, unlike many merchant services companies. We love to see this. Independent sales agents can often lead to a lack of service consistency along with unethical behavior.
Aside from payment processing, Gravity's biggest proprietary draw is the reporting and analytics software it offers. I love to see this sort of built-in software — it's reminiscent of Square and Stripe. What's more, Gravity offers consultations to help you choose a POS. The company also offers to set you up with a gift card/loyalty program (again, via a partner), as well as PCI compliance services and working capital.
On the whole, Gravity Payments has a stellar track record, a clean reputation, and sensible advertising. They disclose very little in terms of pricing information, but based on everything I've gathered, the company's pricing seems fair, though perhaps not well-suited to small merchants. Gravity credit card processing may not be the cheapest around, but the services on offer are definitely worth your consideration in terms of overall value, customer service, and ethics.
Keep reading our Gravity Payments review to get the full scoop.
Gravity Credit Card Processing & Other Services
Gravity merchant services offer a fairly standard array of payment processing & business products.
Merchant Services
Gravity Payments will set you up with a merchant account capable of processing Visa, Mastercard, American Express, and Discover cards. Gravity Payments provides little information upfront about their pricing system, but according to the company rep I spoke to, Gravity Payments uses a cost-plus (interchange-plus) pricing system. (Want to know more about interchange-plus? Read our Complete Guide To Credit Card Interchange-Plus Rates.)
Gravity Payments uses First Data and Cynergy Data for their backend processing, so if you're a Clover fan, you're in luck.
Mobile Payments
Gravity Payments offers an mPOS app for both iOS (separate apps are available for iPhone and iPad) and Android. The app works with a card swiper, and according to the company, you can print receipts and scan barcodes with a WSP-R240i Bluetooth printer or hook up to a Star TSP143 LAN printer.
A number of mobile card readers are offered from Clover, Swipe Simple, MagTech, and ID Tech.
eCommerce
Gravity Payments integrates with many of the big shopping cart software providers to enable you to run an online store. Virtual terminals are supported as well.
Reporting & Analytics
Aside from the payment processing itself, Gravity Analytics is the key feature of Gravity Payments. This includes marketing, social media management, loyalty, customer management, various sales reports, and more all displayed very nicely via the online software. You can track new vs. repeat customers, marketing payoffs, and other actionable information.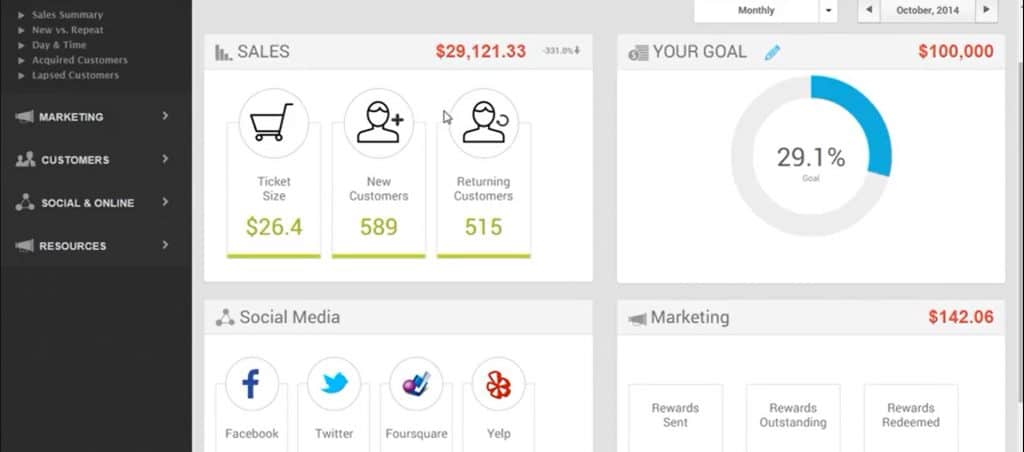 POS Systems
Gravity offers consultations for helping you find the right POS provider. As for equipment, Gravity Payments now lists the processing devices it sells on its website. Both standalone and integrated devices are available, ranging from the Pax S80 ($180) at the low end to the Clover Station Pro ($1450) at the high end.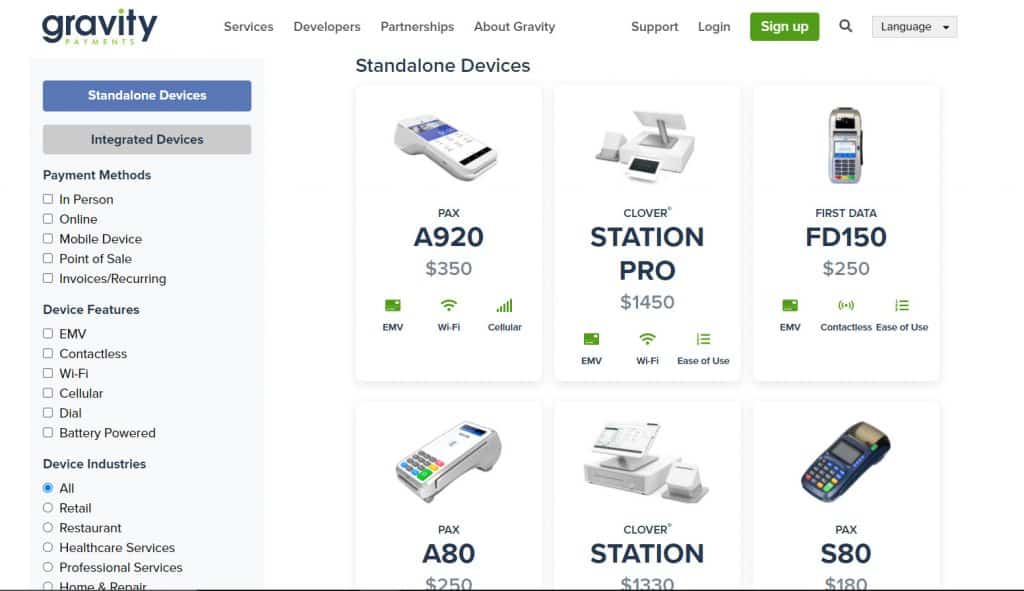 Invoicing & Recurring Billing
Gravity Payments can help you automate your payments with its invoicing & recurring billing software. The company doesn't offer a lot of specifics on the matter, but you can schedule a chat with a company representative — they're sure to tell you all about it. Read up on our favorite billing systems in the article The 8 Best Options For Recurring Payment Systems to understand what to expect from a quality recurring billing platform.
Payment API
Gravity offers the cloud-based emergepay API as part of its payment integration services. See Gravity's Developers page for more information on the system, and read The Payment API Guide For Small Businesses to get a better understanding of what a good payment API can do for your business.
Gravity Capital
Many payment processors now offer short-term loans to their customers. Gravity Payments has the standard setup for such a loan. You'll get quick funding based on what the company knows about your sales activity. Rather than interest, you'll be charged a flat fee, which is a percentage of the amount you're borrowing. Gravity will then deduct payments from credit card sales until you've paid back your loan plus the flat fee.
Gravity Payments Fees & Rates
Gravity Payments does not disclose its transaction rates. This typically means fees are negotiated at the time of sign-up. The sales rep we spoke to said the company generally uses a cost-plus pricing scheme (also known as interchange-plus). This is confirmed by the company on its website. The exact rates appear to be negotiable, and you'll probably qualify for better rates the higher your volume is.
We here at Merchant Maverick are big fans of interchange-plus pricing. There's a bit of a learning curve for understanding your bill, but ultimately you'll know exactly how much your payment processor is charging you for each transaction.
Unfortunately, reports from those who have used Gravity Payments indicate that the company offers three-year contracts with an early termination fee included. Now, you may be able to negotiate a better deal for your business and/or get the ETF waived, but we prefer it when providers offer month-to-month arrangements (or at least contracts without ETFs) standard.
Sales & Advertising Transparency
Gravity Payments doesn't publically provide a great deal of information about its services. If you want pricing and plans, you'll have to contact the company directly.
On the bright side, sales are handled in-house, instead of via a loose network of independent agents. A more centralized sales force almost always performs with greater consistency and quality on the whole.
Contract Length & Early Termination Fee
As mentioned, Gravity Payments typically requires customers to sign a three-year contract. Leaving that contract early will invoke an early termination fee of $495. Long-term contracts like these are still popular in the industry, but they're increasingly obsolete. Try to negotiate a better deal if you can. If you can't, consider seeking a high-quality payment processor willing to offer month-to-month terms.
Customer Service & Technical Support
Gravity Payments customer service was helpful and knowledgeable when we spoke to them on the phone. The company also offers email support and a contact form on its website. Customer service is offered 24/7.
Do you have experience dealing with Gravity's customer service? Let us know in the comments!
Gravity Merchant Services Reviews, Complaints & Testimonials
Negative Gravity Payments Reviews & Complaints
Gravity Payments seems to have an exceptionally clean online reputation. They only have two complaints in the past three years at the BBB and no complaints within the last year, along with an A+ rating. We weren't able to turn up many other complaints elsewhere, either. All of the complaints listed at the BBB had lengthy responses from Gravity. The company really does seem to want to make things right when an issue comes up.
Difficulty Canceling: The one noteworthy complaint that came up a couple of times regards difficulty canceling the service. Like almost all merchant accounts, you will have to send in a signed request for cancellation with 30-days notice. You will also have to cancel your gateway account separately if you wish to close that account as well.
Positive Gravity Payments Reviews & Testimonials
On Gravity's website, you'll find a page dedicated to user comments and positive press. As for user review sites, Gravity Payments gets an average user score of 4.5 out of 5 (based on 33 ratings) over at Consumeraffairs.com.
Final Verdict
All things considered, Gravity Payments is a high-quality merchant services provider. The company isn't flashy, but its offerings are very practical. I like the lack of high-pressure sales tactics and the fact that Gravity helps you to examine your POS options as straightforwardly as possible (though you should check out our favorite POS providers as well). What's more, Gravity Payments' analytics software adds some serious value to the service when fully utilized.
Gravity seems more interested in brick-and-mortar businesses than eCommerce (for eCommerce, check out our CDGcommerce review). Specialization can be a good thing, so this isn't a problem. Low-volume merchants are likely to find Gravity Payments a bit too pricey, however. Check out our favorite small merchant processors for some other options.
We wish Gravity Payments provided more pricing disclosures on its website, but this isn't a dealbreaker. We appreciate that the company offers interchange-plus pricing. If you decide to go with Gravity Payments, see if you can negotiate a contract with no monthly minimum and, if possible, no early termination fee. The company appears to be moving in the right direction with its POS pricing disclosures, and we love the fact that the company acts ethically in terms of how it treats employees and business owners alike. Four stars!
For further reading, check out our article Need Merchant Services For Small Business? These Are The 9 Best Credit Card Payment Processing Companies.
---
Our Top Pick To Save On Payment Processing 💰
PaymentCloud


---
PaymentCloud has an excellent track record for service quality, support, and fair pricing. Learn more from PaymentCloud.
Our Top Pick To Save On Payment Processing 💰
PaymentCloud


---
PaymentCloud has an excellent track record for service quality, support, and fair pricing. Learn more from PaymentCloud.
To learn more about how we score our reviews, see our
Credit Card Processor Rating Criteria
.