Expert Analyst & Reviewer

UPDATED
Advertiser Disclosure: Our unbiased reviews and content are supported in part by
affiliate partnerships
, and we adhere to strict
guidelines
to preserve editorial integrity.
Harper Partners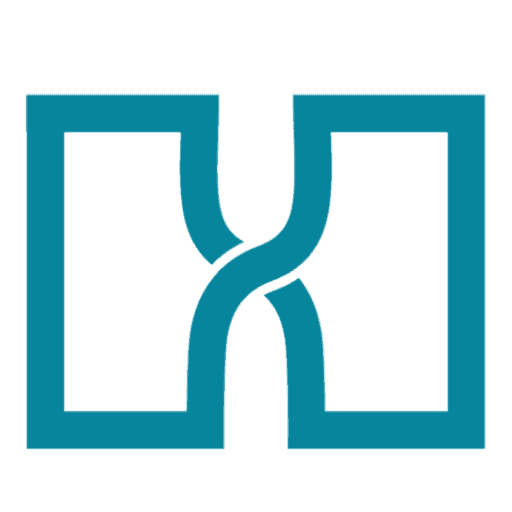 Pros
Suited for small business
Relaxed borrower qualifications
No credit score requirements
Competitive terms and fees
Cons
Unsuited for B2C businesses
Possible additional fees
Harper Partners Overview
Harper Partners was created out of a desire to help businesses even out their cash flow gaps. After seeing many of their college classmates struggling to get paid on time, Min Fang and Brian Anderson came up with a solution.
Harper Partners offers invoice factoring to B2B businesses. While the company was created with the digital marketing and advertising industries in mind, Harper Partners is suited for a multitude of industries. The company works with both US- and Canada-based companies.
Since invoice factoring is largely based on your customer's creditworthiness rather than your personal credit, Harper Partners has low borrower requirements. Business size and creditworthiness are also not huge considerations.
In addition, Harper Partners does not require long-term contracts or factoring of all invoices. Furthermore, the few fees Harper Partners does charge are competitive and, because the factoring service extends credit facilities ranging from $25,000 – $5 million, this solution could work for a lot of B2B businesses.
Read on to see if Harper Partners is right for you!
Services Offered
Harper Partners offers invoice factoring services.
The company has recently added SaaS and venture lending services as well. Contact Harper Partners for additional information or keep reading to learn more about the invoice factoring service.
Borrower Qualifications
Because invoice factoring is largely contingent upon the creditworthiness of your customers (and not your own business), Harper Partners does not have any requirements regarding your time in business, personal credit score, or revenue:
| Column-heading | Data |
| --- | --- |
| Time In Business: | N/A |
| Credit Score: | N/A |
| Revenue: | N/A |
However, your business must be a B2B business located in the US or Canada, and your customers must be US- or Canada-based (or UK-based if you are a US business).
Terms & Fees
These are the rates and fees for Harper Partners' services:
| Column heading | Data |
| --- | --- |
| Credit Facility Size: | $25,000 - $5 million |
| Advance Rate: | 70% - 90% |
| Discount Rate: | 1% - 3% |
| Max Overdue Account: | 90 Days |
| Contract Length: | N/A |
| Monthly Minimums/Maximums: | None |
| Factor All Invoices: | No |
| Recourse Or Non-Recourse: | Recourse |
| Notification Or Non-Notification: | Non-Notification |
Here's how the invoice factoring service works:
Approved businesses are set up with a lockbox bank account — a bank account that's in your name but which Harper Partners has access to. When you submit an invoice to be factored, Harper Partners will determine the creditworthiness of the customer and decide whether or not to accept the invoice. Once accepted, Harper Partners advances 70% – 90% of the invoice to your regular business bank account.
The company will keep the remainder in reserve until your customer pays. Your customer's invoice payments will be deposited into the lockbox bank account; Harper Partners will then send the additional 10% – 30%, minus the discount rate and any other fees, to your business bank account.
Fees are 1% – 3% per month, and they are calculated on a daily basis. Aside from a possible one-time diligence fee, Harper Partners does not charge any other fees for its services, such as application fees, origination fees, maintenance fees, or lockbox fees.
Invoices are financed on an individual basis, so you choose which invoices to finance and when to factor the bill. However, the invoice does have to be for goods or services that are already completed or delivered. Harper Partners is a non-notification factor, meaning your customers won't know that an invoice factor is involved.
Here's an example:
You choose to redeem an invoice worth $10,000. Harper Partners advances 80% of the invoice value to your business — $8,000. Your customer pays six weeks later, and you have a fee of 2% per month, so your fee is $300. Harper Partners will keep the 80% already advanced and send the remaining 20% minus the fee to your bank account; when your customer pays, you receive another $1,700.
Application Process
The application process is short and simple. To get started, simply fill out a short form on Harper Partners' website or call one of Harper Partners' representatives to complete the application over the phone. You'll be asked for a little bit of information about yourself and your business. Somebody from the company will give you a call within a few hours to discuss your business and financial situation and help you continue the application from there.
Harper Partners says approval occurs within 48 hours, and it generally takes between two and five business days to set up an account. When an invoice is factored, funds take up to 24 hours to reach your account.
Sales & Advertising Transparency
The website provides a lot of information about Harper Partners' factoring product as well as a fair amount of resources about invoicing and factoring in general. The staff was similarly transparent and willing to answer questions when I talked to them.
Customer Service & Technical Support
Customer support is available via live chat, phone, or email. In my experience, the customer service team was responsive, easy to get a hold of, and interested in answering my questions without being pushy. However, no customer reviews online address the staff, so I do not know how common my experience is.
User Reviews
Negative Reviews & Complaints
As Harper Partners is a newer company, there are not yet very many customer reviews online, either positive or negative.
The largest problem many businesses run into is that they're too small for Harper Partners. If you want to finance a small number of invoices per month (less than about $5,000), you should probably look elsewhere. Fortunately, there are other quality invoice financiers that work with smaller businesses. Check out our invoice factoring comparison chart to see what other factors offer.

Positive Reviews & Testimonials
Once again, Harper Partners has very few reviews online. Here is what we imagine customers may like about the service:
Fast application process
Competitive fees
No long-term contracts or unnecessary fees
The product solves cash flow problems
We'd like to hear from customers, though. Do you have experience with Harper Partners? What did you think? Leave a message in the comments!
Final Verdict
If you run a mid-sized B2B business and suffer from cash flow problems due to invoicing, Harper Partners may be the service for you. Although the company is relatively new and does not yet have a positive or negative track record online, the competitive borrowing fees, lack of a long-term contract, and all-around convenient service could be very useful for B2B businesses.
If your business does not process enough invoices to qualify for Harper Partners' services, you may have better luck with BlueVine or Fundbox. On the other hand, if you have a very large business or have other contractual revenue that could be used as collateral, P2Binvestor may be the company for you.

---
Featured Free Corporate Card
Ramp


---
Ramp offers a free corporate card for virtually any business. Start earning rewards with your corporate spending today. Get your free card.
Featured Free Corporate Card
Ramp


---
Ramp offers a free corporate card for virtually any business. Start earning rewards with your corporate spending today. Get your free card.