NCR Payments Review (Formerly JetPay)
Expert Analyst & Reviewer

UPDATED
Advertiser Disclosure: Our unbiased reviews and content are supported in part by
affiliate partnerships
, and we adhere to strict
guidelines
to preserve editorial integrity.
JetPay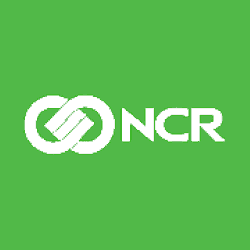 Pros
eCheck processing offered
PCI-compliant solution
Good for restaurants
Good for banks and credit unions
Cons
Untransparent pricing
Early termination fee
A three-year contract with an automatic renewal clause
Liquidated damages clause
JetPay Overview
NCR Payments is a merchant services provider and a division of NCR Corporation, which is headquartered in Atlanta, Georgia. NCR Corporation is primarily known for its point of sale and banking hardware, but in 2018, the company acquired Allentown, PA-based JetPay, to expand its merchant services capabilities.
JetPay specialized in serving eCommerce and other card-not-present businesses (such as mail order and telephone order companies), which, on paper, complements NCR's substantial point of sale services. The company serves merchants in both the United States and Canada.
While we're very impressed with NCR's lineup of products and services, we can't say the same about its pricing or contract terms. Most of the information you'd need to make an informed decision about NCR isn't present on the website. Unfortunately, what is there doesn't inspire confidence. The company's standard Terms & Conditions include a three-year contract that automatically renews for three-year periods and a liquidated damages clause that could potentially cost you thousands of dollars if you close your account early.
Add in some issues with customer complaints, and we see a lot of red flags where NCR is concerned.
We're awarding NCR a mediocre 3 out of 5 stars, as its pricing and contract terms make it a poor choice for the small business owners who constitute a majority of our readership. However, if you have a larger, well-established business that can negotiate an interchange-plus pricing plan and a waiver of the liquidated damages clause, and you're in the restaurant or banking industries, you may find the depth of NCR's hardware and software catalog to be enough to push it into the green. For small business owners looking for a more flexible and affordable option, check out our Merchant Account Providers Comparison Chart.
Products & Services
NCR provides a full range of features for both retail and online businesses, although its primary focus is eCommerce. Here's an overview of what the company offers:
Merchant Accounts: NCR offers traditional full-service merchant accounts, complete with a unique merchant identification number. The company is a direct processor, so it processes your transactions and handles all customer service issues regarding both your merchant account and any ancillary services you've added. You won't have to deal with a third-party back-end processor in the event of an account hold, freeze, or termination.
Point Of Sale (POS) Systems: Before it acquired JetPay, NCR was already a POS hardware and software company. It advertises its own branded line of terminals, such as the NCR P1235 POS Terminal, the PX10 POS terminal, and 15-inch P1532, P1535, and XR7 terminals. NCR also offers mobile POS hardware in the form of the NCR Orderman7 and the NCR 7779 Tablet. On the software side, there's NCR Silver, which can run on an iPad. All terminals appear to be available through either direct purchase or a leasing arrangement, or in a bundle for restaurants called NCR Aloha. We highly recommend that you avoid leasing your equipment and buy it outright instead. You'll save hundreds — or even thousands — of dollars over leasing, and you'll be able to take your equipment with you if you later decide to switch processors.
Payment Gateway: For eCommerce merchants, NCR appears to offer a proprietary payment gateway. However, the company doesn't provide much specific information about it on its website. Major features of its gateway include support for recurring billing, Level I PCI compliance, an automatic account updater, tokenization, and a transaction recycler feature that automatically re-submits declined transactions for up to 12 days. No pricing information is disclosed, but you can expect to pay a monthly gateway fee and possibly a one-time gateway setup fee as well.
Virtual Terminal: Though it's hard to disambiguate from its other services, NCR does offer the ability to process payments online through a virtual terminal.
Mobile Payments: NCR offers mobile payment processing in both hardware and software forms. For hardware, it has the NCR Orderman7 and the NCR 7779 Tablet. If you'd prefer to turn your iPad into a mobile payment processor, there's NCR Silver.
eCheck (ACH) Payments: The company offers an echeck (ACH) payments service, but the single page NCR devotes to it on its website is long on marketing hype and short on details. You can expect some upfront and recurring costs to add this to your merchant account, especially if you need a paper check scanner.
Advanced Reporting Tools: NCR Aloha offers some reporting tools useful for restaurants, allowing you to analyze customer behavior, labor costs, and compare sales between multiple stores.
Takeout Operations: Part of the NCR Aloha package, this includes scheduling and ordering software as well as loyalty programs.
Hardware Kiosks: While probably not relevant for most merchants, NCR does provide an extensive catalog of banking hardware and software, including kiosks, ATMs, and digital banking platforms. It also makes ticketing machines for airports and stadiums.
Fees & Rates
NCR Payments doesn't disclose any fees or processing rates on its website. Interestingly, NCR does disclose pricing for some point of sale products, namely NCR Silver. The typical reason for not disclosing prices is that these expenses are tailored to each merchant and aren't standardized. Let's see what NCR Payment Solutions has to say about this in the fine print:
The Processing Fees appearing on your Merchant Application are based upon assumptions regarding your anticipated volume, average transaction size, and method of doing business. If these assumptions prove materially inaccurate, Processor or Bank may adjust your Processing Fees without prior notice. Any such adjustments shall be in addition to, and not in lieu of, any other remedies available to Processor or Bank hereunder.
While this isn't so great from a transparency standpoint, it does give you some room to negotiate and possibly save money overall when setting up your account. Like it or not, your negotiating power will depend a lot more on your monthly processing volume and your processing history than anything else. Being a skilled negotiator certainly helps, but businesses that are seen by a provider as being a "safe bet" and are more likely to be profitable (to the provider) have a definite advantage when it comes to negotiating. If you're running a new startup, you'll have little or no negotiating power with NCR (or any other provider) and will probably have to take what you can get – at least until your business grows to a higher level.
NCR also doesn't disclose any information about chargebacks or other fees. However, if you refuse to pay a fee, NCR will charge you 1.5% interest per month or the highest amount permitted by applicable law, whichever is lower.
Since you're probably going to be negotiating your terms, now is probably a good time to make our pitch for interchange-plus pricing. Although NCR doesn't advertise it, merchants that have a solid processing history and sufficiently high monthly processing volume may be able to get interchange-plus pricing. It certainly doesn't hurt to ask.
If you're stuck on a tiered pricing plan, pay particular attention to the nonqualified transaction rate listed on your Merchant Application. Despite what any sales representative tries to tell you, the majority of your transactions will end up being either mid-qualified or nonqualified. Nonqualified rates can be two or even three times higher than qualified rates. The main reason so many transactions are considered nonqualified these days is that more and more consumers are signing up for rewards credit cards. Rewards cards are processed at a higher rate than non-rewards cards to offset the cost of the additional benefit (e.g., frequent flyer miles, cash back, etc.) conferred by using these types of cards. In other words, merchants are the ones actually paying for those frequent flier miles.
Contract Length & Early Termination Fee
NCR doesn't disclose its contract terms directly on its website, but you can find the information in the Term & Conditions.
NCR's standard contract imposes an initial term of three years, with an automatic renewal clause that renews the contract for three-year periods after that. Here's the full provision:
4.1 This Agreement shall go into effect for a three (3) year term (the
"Initial Term") commencing on the date this Agreement is
accepted by Processor and Bank, whether by signature or by the
processing of presented Transactions. Thereafter, the Agreement
will renew automatically for successive three (3) year periods (the
3 NCR Payment Solutions, LLC NCR Confidential information
Merchant Terms and Conditions (Rev. 1/2020)
"Renewal Term") unless either party provides written notice of
non-renewal to the other at least sixty (60) days prior to the
expiration of the applicable term. If Merchant presents and
Processor and Bank elects to process Transactions beyond the
conclusion of the Initial Term or any Renewal Term, then the terms
of this Agreement will continue to govern such processing activity.
There's also an early termination fee (ETF). To make matters worse, the ETF is imposed in the form of a liquidated damages clause, as shown here:
4.4 Except as expressly provided elsewhere in this Agreement, if this
Agreement is terminated prior to the expiration of the then-current
term, Merchant shall pay Processor a liquidated damages amount
(the "Early Termination Fee"). The Early Termination Fee is an
amount equal to the product of (a) the average monthly amount of
fees and charges paid to Processor pursuant to this Agreement
(excluding any fees or charges of the Payment Networks or other
third parties passed through to Merchant pursuant to this
Agreement) over the six-month period immediately preceding the
termination, Merchant's discontinuance of the use of the Services,
or Merchant's breach of Section 5, whichever is earliest; multiplied
by (b) the number of months remaining in the then-current term.
Merchant acknowledges and agrees that the Early Termination Fee
is not a penalty, but rather is a reasonable estimate of the damages
caused by such early termination, which amount would otherwise
be difficult to calculate with precision. The Early Termination Fee
is in addition to, and not in lieu of, any other damages or sums to
which Processor or Bank may be entitled unrelated to the early
termination of this Agreement
That's a lot of legalese to wade through, but the main point is that you'll be on the hook for damages for every month remaining in your contract period. If you sign up for NCR Payments and then decide after just a few months that it isn't working out, closing your account early could potentially cost you thousands of dollars. Liquidated damages clauses are understandably very unpopular with merchants, and we generally recommend that you avoid doing business with providers that include them in their contracts. However, these clauses are so unpopular that providers will often waive them — if you ask in advance. Be sure that any waiver is in writing, and keep a copy for your records in case you run into problems later on.
NCR requires 60 days' notice from you to cancel your account without penalty (believe it or not, this is an improvement over JetPay's old terms, which required 90 days' notice). You'll need to time this to coincide with the end of your current contract term. We recommend padding the notice period as much as you can to avoid having your contract renewed automatically for another three years. It's also critically important that you follow the account closure instructions included in your contract to the letter. You'll need to provide written notice, and often it will have to be on a special form that you'll need to obtain from NCR. Whatever you do, do not make the mistake of thinking that you can successfully close your account with just a phone call. You can't.
Sales & Advertising Transparency
NCR Payments lives in a corner of NCR's larger website. While I wouldn't quite call it an afterthought, it's definitely heavy on fluff and light on details. Links on one detail-scarce page will lead you to another equally detail-scarce page. Also, because NCR also offers point of sale and other merchant services, you'll probably spend a good bit of time wandering around the website with little to show for it. NCR does list some of its hardware and software in detail elsewhere on its site; you'll find most of it under "Restaurants" and "Retail" under the Who We Serve tag.
The company does provide some details in its Terms & Conditions, but even then, you won't find any information about rates.
Customer Service & Technical Support
NCR offers customer service via both telephone and email. While the company claims that support is available 24/7, 365 days a year, we wouldn't be surprised if that support is outsourced on weekends and during the evenings. You can expect to have the best customer service experience if you call during regular business hours when the company's in-house support team will be handling your call. You can also contact company representatives through Twitter, Facebook, LinkedIn, or Instagram.
Customer opinions of the quality of support vary, with some customers saying that they encountered too much sales pressure while trying to resolve issues.
User Reviews
Negative Reviews & Complaints
NCR Corporation currently has multiple profiles on the BBB's website (its payment processor acquisition, JetPay, still has its own listing). Both currently have a B- rating with the BBB for failure to respond to complaints. There have been eight complaints closed in the last three years and five within the last three months.
Complaints include:
Hardware Malfunctions: Several complainants cited hardware malfunctions on their point of sale systems (dropped transactions, for example) that they felt were not suitably addressed by the company.
Difficulties Closing Account: As we touched on earlier, NCR requires at least two months' notice to close an account without penalty. As you can imagine, this leads to some unhappy customers.
Unresponsive Customer Service: Some customers had a hard time getting NCR to address their complaints, which is reflected in the BBB rating.
Positive Reviews & Testimonials
NCR doesn't provide much in the way of testimonials beyond listing some of its more notable customers, such as Shell, Chipotle, and Firehouse Subs. It's worth mentioning that most of the companies cited are banks, credit unions, or restaurants, which are the industries most directly served by NCR's products and services. NCR seems to shine brightest where it can bring its specialized hardware to bear or help those businesses coordinate their operations between multiple locations.
Final Verdict
We weren't really in love with JetPay prior to its acquisition by NCR, and, for the most part, it doesn't look like NCR is changing up the formula too much. NCR is every bit as opaque with its terms and fees yet stringent with its contracts as JetPay was.
There's no need to overpay for processing services or to lock yourself into a long-term contract that may be extremely expensive to get out of. NCR's imposition of liquidated damages for closing your account makes it impossible for us to give the company a positive recommendation. Although NCR appears to offer a formidable suite of services and devices for the restaurant and banking industries, the poor response rate to customer complaints also raises some red flags even for merchants in those industries.
Long-term contracts, tiered pricing, and hefty penalties for closing your account have long been the norm in the processing industry. Today, however, many new companies can offer you a better deal, and NCR's standard terms simply aren't competitive anymore. If you run a large, established financial or restaurant business, using NCR might make good fiscal sense — if you can negotiate an interchange-plus pricing plan, buy your own equipment, and get the liquidated damages clause waived. For everyone else, you're better off looking elsewhere.
For the reasons discussed above, we're rating NCR at 3 out of 5 stars overall. Small business owners with less negotiating leverage should steer clear of the company, as the liquidated damages clause alone could seriously threaten the survival of your business if things don't work out to your satisfaction. Believe it or not, there really are high-quality providers that will offer you month-to-month billing and interchange-plus pricing as standard features. For a side-by-side comparison of several of our top-rated providers, check out our Merchant Account Comparison Chart.
---
Our Top Pick To Save On Payment Processing 💰
PaymentCloud


---
PaymentCloud has an excellent track record for service quality, support, and fair pricing. Learn more from PaymentCloud.
Our Top Pick To Save On Payment Processing 💰
PaymentCloud


---
PaymentCloud has an excellent track record for service quality, support, and fair pricing. Learn more from PaymentCloud.
To learn more about how we score our reviews, see our
Credit Card Processor Rating Criteria
.