Expert Analyst & Reviewer

UPDATED
Advertiser Disclosure: Our unbiased reviews and content are supported in part by
affiliate partnerships
, and we adhere to strict
guidelines
to preserve editorial integrity.
Jimdo
Pros
Easy to use
Includes mobile editor
Competitive pricing
Cons
Basic templates
Limited eCommerce
Limited customer support options
Jimdo Overview
Since its creation in 2007, German website builder Jimdo has been a solid option for those seeking cheap and easy DIY website creation. This Hamburg-based company was founded by Matthias Henze, Fridtjof Detzner, and Christian Springub, who ran the business out of an old farmhouse that belonged to Detzner's parents. Eventually, the three collaborators won a business model contest and were granted roughly $20,000, a sum which allowed them to rent their first office together in Hamburg. The company grew quickly from that point and soon branched out to San Francisco and Tokyo.
Jimdo maintained steady growth for about five years, hitting the five million user mark in February 2012, and reaching ten million users by November 2013. While the company has not been able to maintain that level of growth, it continues to hold its own in the web building industry. Over 20 million websites have been created with Jimdo to date, and people continue to use this service for its well-designed editor, easy-to-manage storefronts, and varied assortment of widgets. It's not the freshest face in the industry, but they maintain a base of satisfied customers.
Read the rest of my Jimdo review to get the full picture.
Business Types Supported
Jimdo is not specifically designed for any one industry or business type. Users are simply given a choice between some different templates and can build their websites accordingly. As with many website builders, Jimdo's templates are oriented towards restaurants, travel, photography, and design.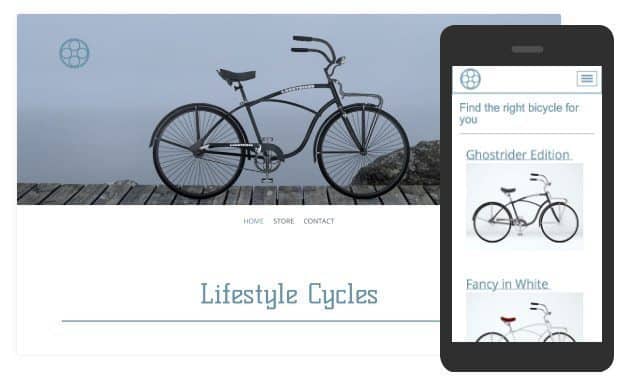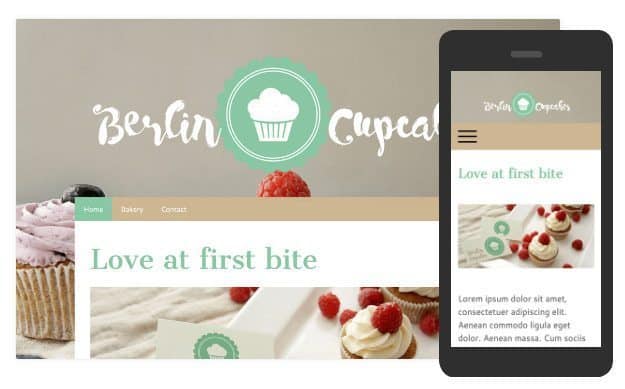 The template choices haven't been updated in a while, and some of them seem a bit dated.
Pricing
Jimdo currently offers a limited free plan along with six paid plans — three for non-eCommerce websites and three for online stores. All pricing is listed per-month, though billing is annual.
Play
Free
500 MB storage
2 GB bandwidth
Jimdosite.com subdomain
5 pages
Contact form
Mobile-optimized
Image library
HTTPS security
Here are Jimdo's three non-eCommerce plans:
Start
The Start plan costs $9/month and includes:
Free domain for 1 year
No ads
Connect your domain
Connect your email
1 forwarding email address
Support response time: 1-2 business days
5 GB Site Storage
10 GB Bandwidth
10 pages
Automatic SEO
Statistics
Grow
The Grow plan costs $15/month and includes everything in the Start plan plus:
5 forwarding email addresses
Support response time: within 4 hours
15 GB storage
20 GB bandwidth
50 pages
Business listings available for another $4/month (optional)
Unlimited
The Unlimited plan costs $39/month and includes everything in the previous plans plus:
20 forwarding email addresses
Support response time: less than 1 hour
Unlimited storage
Unlimited bandwidth
Unlimited pages
Legal text generator
Business listings (no additional charge)
Professional design analysis
Here are the details for Jimdo's Online Store plans:
Basic
The Basic online store plan costs $15/month and includes:
Online store
0% commission
1 store design
10 GB storage
Email support
10 pages
Product variants
Business
The Business online store plan costs $19/month and includes everything in the Basic plan plus:
Various product layouts
Discount codes
Strikethrough prices
15 GB storage
50 pages
VIP
The VIP online store plan costs $39/month and includes everything in the previous online store plans plus:
Unlimited storage
Support response time: less than 1 hour
Unlimited pages
Legal text generator shop
Business listings
Professional design analysis
All Jimdo sites, no matter the price, are equipped with the following: an HTML5 WYSIWYG web editor, usage of professional-grade templates, social media tools, a mobile editor app for iOS/Android, blogging tools, photo galleries, Google Maps, contact forms, direct video embedding, external widget integration, custom coding, and optimized mobile websites.
Payment is accepted via credit card and PayPal.
Ease of Use
When you begin creating your Jimdo site, you'll notice that you have the option of putting together your website yourself, or having Jimdo's AI create your website for you.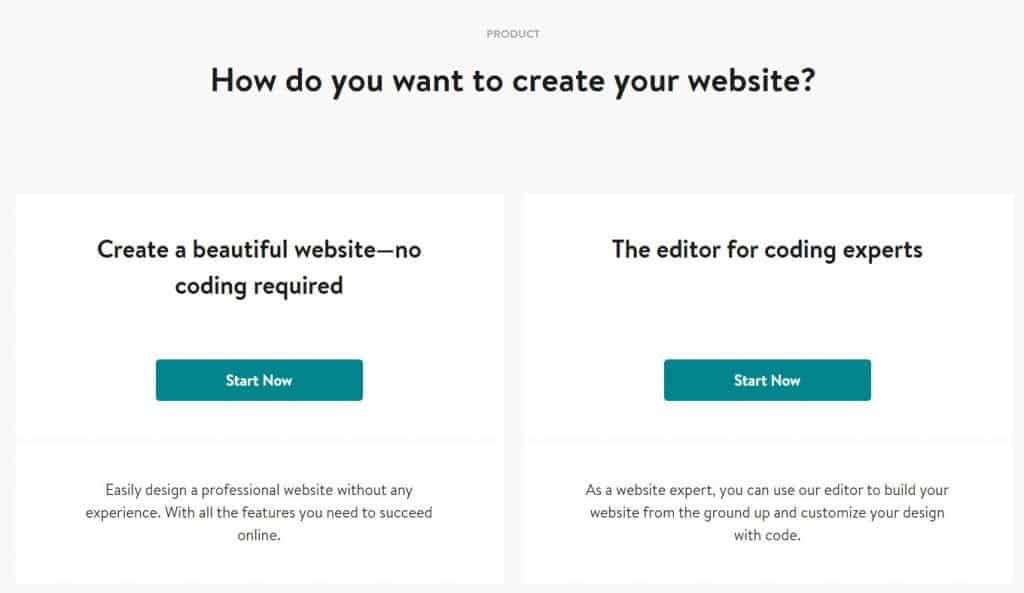 It's akin to how Wix's site creation works. And don't worry — if you choose to design your site yourself, you don't actually need coding skills. You'll have the option to customize your site with code, though.
If you choose the more hands-on site creation approach, you'll choose a template and then be taken to the editor. You'll find an editing system that gives you a good amount of control over the addition and placement of individual elements of your site without being too difficult or overwhelming. You're somewhat limited in what you can do by the template you choose, however.
If you choose the easier option and have Jimdo design a site for you, you'll be asked a series of questions about your site's purpose, and Jimdo's AI will then create a clean, no-frills site for you. Content will be arranged into blocks, and though you can rearrange your content blocks as well as add new ones, you won't really be able to fine-tune these content blocks.
No matter which editing model you choose, you might feel a bit restricted in your ability to get things to look just so. However, in terms of ease-of-use, both editing models make things quite easy for the layman, and you shouldn't have any real trouble creating a basic website.
Hardware/Software Requirements
Because Jimdo is completely web-based, all you'll need is an updated web browser and an internet connection.
The mobile editor requires one of these operating systems:
Features
Jimdo provides almost every feature one would expect from an effective drag-and-drop editor, including the following:
Dashboard: Jimdo's dashboard lets you jump into editing the last site you were working on, view your website statistics, buy a domain, set up email forwarding, and more.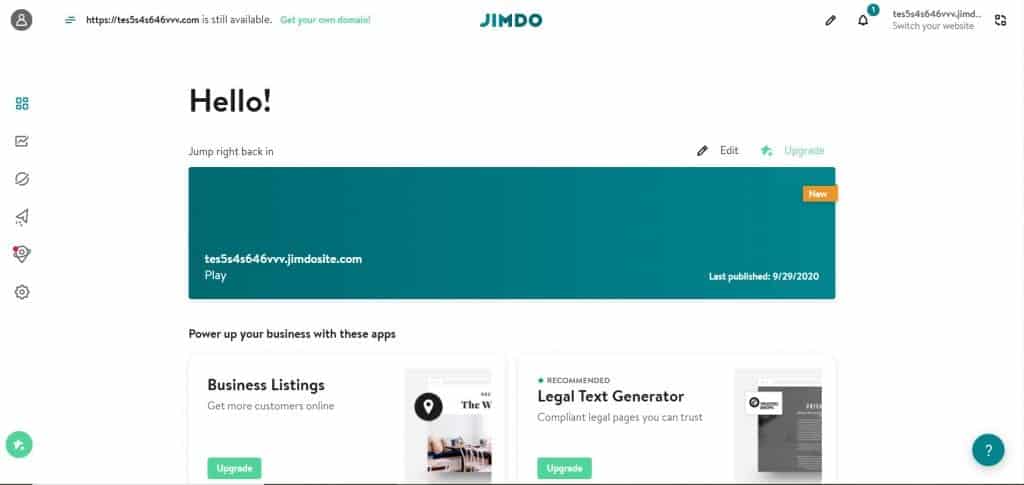 Form Builder: Jimdo's form builder lets you customize your contact forms to a healthy degree. You can add, rearrange, and customize the fields however you like. Along with the various fields, you can add radio boxes and checkboxes, which I like.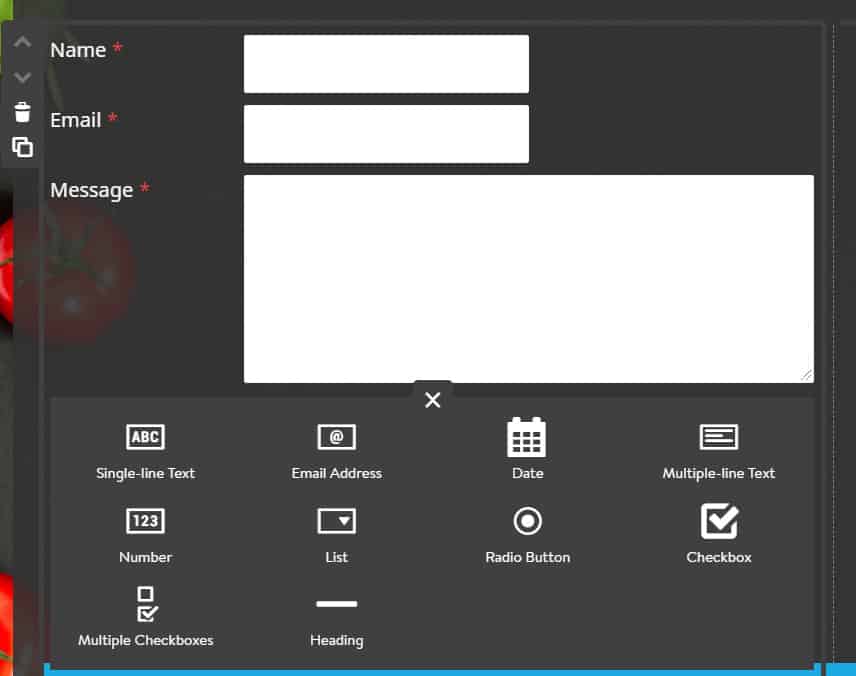 Online Store: Jimdo's online store is a relatively simple tool that lets users set up and adjust order forms, payment options, shipping costs, order and confirmation emails, and a few other things. Your eCommerce functionality increases with your subscription tier. Jimdo does not charge its own platform fee, so you won't have Jimdo taking a cut of your sales. Unfortunately, for US sellers, there's no credit card processor available, and you'll only be able to accept manual payments or PayPal. This severely limits the online store's usefulness for US users. If you're planning on running a full-fledged eCommerce operation, I'd choose something more robust like Shopify or Wix.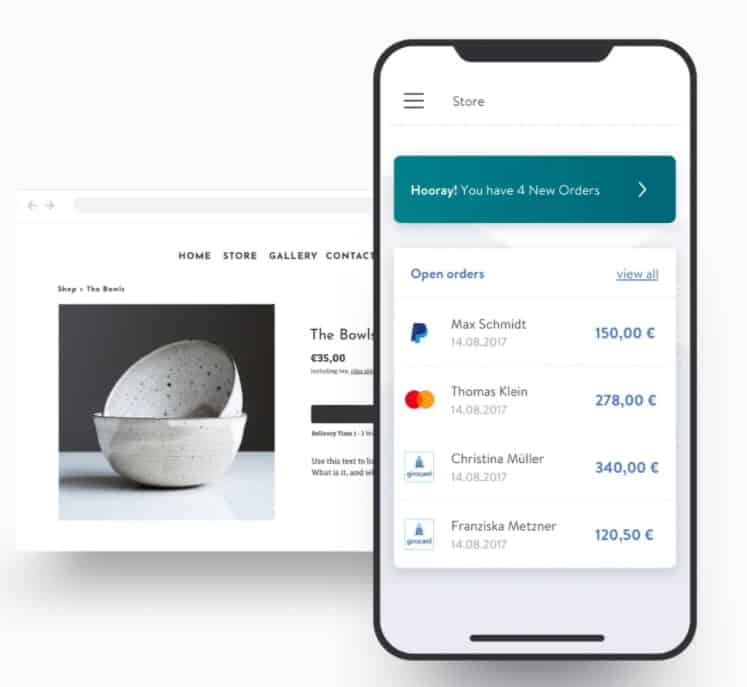 Blogging: Though I found it a bit confusing at first, once I got the hang of Jimdo's blogging tool, I was rather impressed. The tool itself keeps an archive of all blog posts, both published and in draft form. After picking a suitable title for each blog entry, users must click the "Add Element" button which provides access to everything found in the Jimdo editor, including the ability to add a text box, picture, or video. This system requires more of a time investment to learn and use than a standard blogging tool, but the tool is fairly lenient and the process soon becomes familiar. What's more, the blog section is very customizable, ensuring a seamless experience with the rest of your website. There's also tags, Disqus comments, and social media share buttons that you can automatically affix to each blog post.
SEO Tools: Jimdo allows users to customize their own SEO in a variety of ways. Some settings let people customize page titles and create page descriptions exactly as they would like them to appear on Google. Users can also add keywords that increase website visibility on search engines. A few SEO features are restricted to the larger subscription levels.
Reports & Analytics: Jimdo integrates with Google Analytics, which provides plenty of stats and reports.
POWr Plugins: Should you find yourself unsatisfied with Jimdo's own feature selection, Jimdo is compatible with POWr's wide selection of free add-ons (there are 55 in total). Everything from form builders, galleries, social feeds and graphs are available. Just have a POWr account and be ready to cut and paste some embed codes.
For a closer look at some of Jimdo's more useful third-party integrations, check out our Jimdo add-ons article.
Web Design & Editing
Templates
Jimdo's templates aren't terribly different than those you'll get with a replacement-level website builder. You'll find some decent choices, though others seem just a bit out-of-date.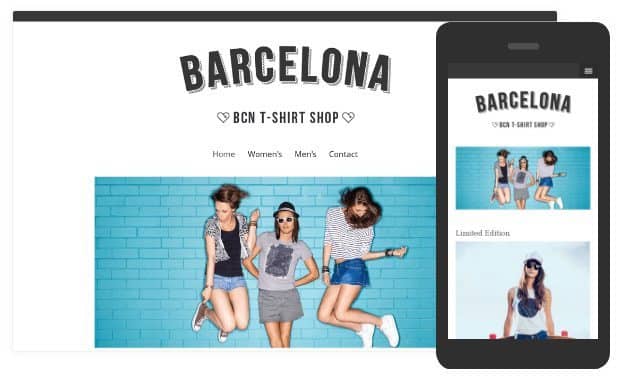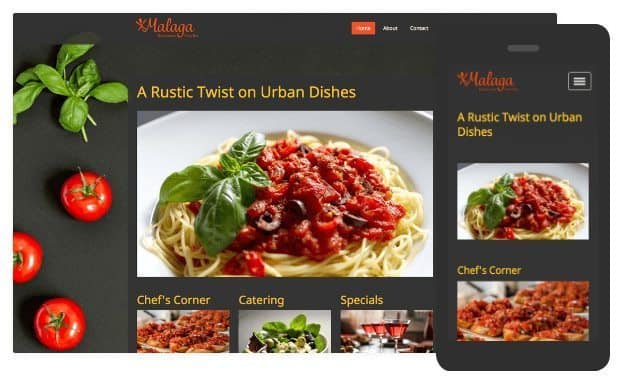 Desktop & Mobile Editors
As I said earlier, Jimdo essentially has two different desktop editors on offer. Both of them should set you up nicely to create a functional website for your small business, though neither one offers you complete design freedom.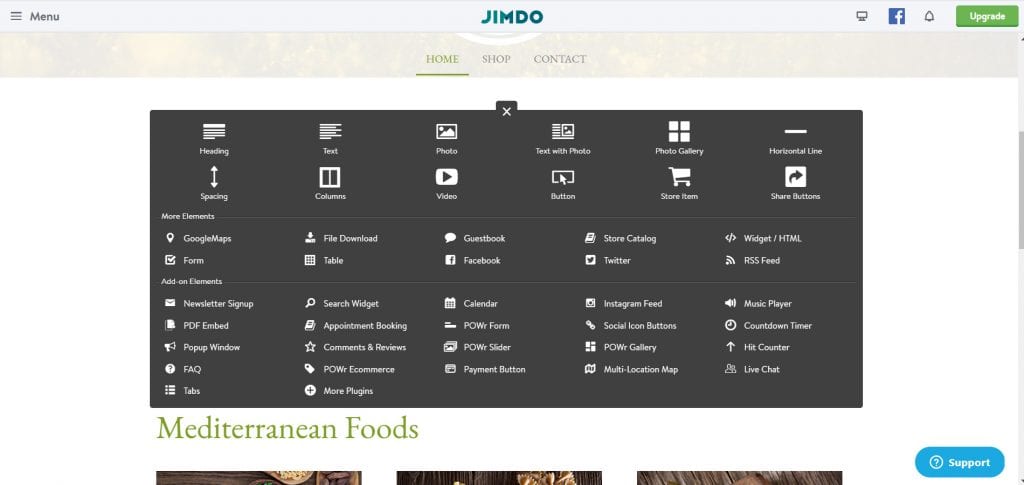 Jimdo also offers an editor for mobile devices, which you don't often see from website builders. You're fairly limited in terms of what elements you can add to your site with the mobile editor, though. I wouldn't use it to do anything but make the most basic edits and updates in a pinch.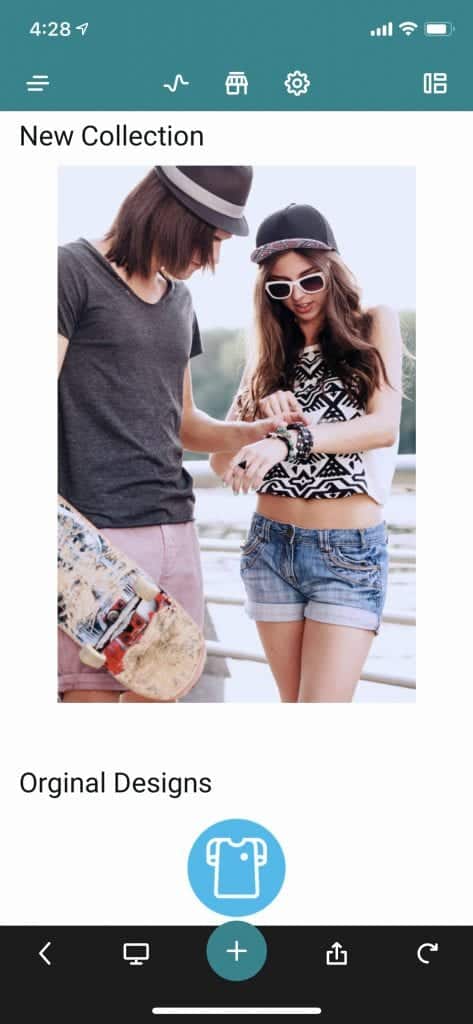 Mobile Responsiveness
All Jimdo sites are fully mobile responsive. You won't have to worry about how your site displays on smaller screens.
Integrations & Add-Ons
Jimdo integrates with any product or service that offers an embed code. Users need only paste these codes into Jimdo's Widget/HTML editor; this system allows it to integrate with a wide variety of other services and companies.
Jimdo also provides a list of recommended widgets that encompass everything from business services to scheduling, email, eCommerce, and so forth.
Security
All Jimdo websites come with SSL security. Jimdo also gives you the tools to make your site GDPR-compliant.
Customer Service & Technical Support
Jimdo offers support via a knowledgebase, an FAQ, and through its social media channels. However, there's no phone support, nor is there any live chat support — something Jimdo once offered.
The swiftness of Jimdo's email support response will depend on your subscription level. However, the company's responses are generally thorough and helpful.
User Reviews
Negative Reviews & Complaints
The primary complaint reviewers have of Jimdo is that its templates are limiting and somewhat outdated. The limitations of the eCommerce for US users also comes in for criticism.
Public complaints regarding Jimdo that appear online generally receive answers from the company's customer service team, which is always a good sign, at least.
Positive Reviews & Testimonials
Jimdo has more fans than detractors, and is widely acclaimed (by both customers and professional reviewers) for the following characteristics:
Very easy to use
Relatively inexpensive
Solid and reliable customer support
Easy to add widgets
Jimdo's German version currently has an average customer rating of 4.0 out of 5 on Trustpilot.
Final Verdict
After extensively testing, researching, and implementing Jimdo's features, I've got to say that I'm fairly happy. Jimdo doesn't always hit the mark, but in most ways, it comes pretty close. This is an easy-to-use service that somehow still manages to astound with the depth of its overall functionality. Some things may be a bit too simple, and you won't have the same level of 3rd party app support as you will with Wix or Weebly, but in general, the complexity and thoughtful design of this software leave me impressed.
While Jimdo isn't the ideal editor for a professional web designer, it is well-suited for small business owners, college students, and anyone else looking to quickly create an effective and visually pleasing web presence. However, one sometimes gets the feeling that Jimdo is a step or two behind the times. If Jimdo were to update its template selection and improve its eCommerce functionality for US users, it could be discussed in the same breath with the giants of the industry. But for now, it's certainly capable of providing most small businesses with a respectable web presence.
Four stars.
---
We've done in-depth research on each and confidently recommend them.
We've done in-depth research on each and confidently recommend them.
To learn more about how we score our reviews, see our
Website Builders Rating Criteria
.