KashFlow Review
KashFlow is a complete business solution with integrated accounting, payroll, and HR, but the software might be difficult to navigate.
Expert Analyst & Reviewer

UPDATED
Advertiser Disclosure: Our unbiased reviews and content are supported in part by
affiliate partnerships
, and we adhere to strict
guidelines
to preserve editorial integrity.
KashFlow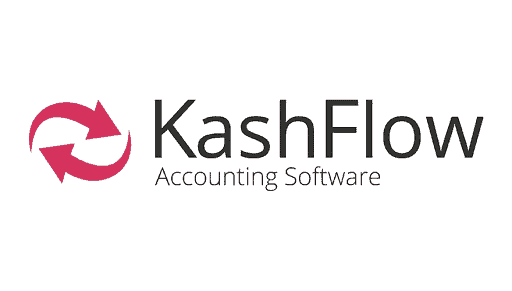 Pros
Suited for UK businesses
Unlimited users
Numerous features
Numerous integrations
VAT support
Cons
Unintuitive UI
Difficult to use
Poor US customer support
KashFlow Overview
For small businesses, the name of the game of is cash flow — or in this case, maybe it's KashFlow.
KashFlow is a cloud-based accounting program designed to help business owners manage their business finances. The software was created in 2005 with quite the backstory and is best suited for UK businesses in search of VAT support and unlimited users. The software offers a good number of features, including contact management, expense tracking, project management, fixed asset management, and more. The company also provides integrated UK payroll and HR modules, making it a one-stop-shop business solution.
However, there are a few areas where the software could stand some improvement. Mainly, KashFlow has poor customer support for US users, and it simply doesn't flow. The software is difficult to navigate and is occasionally glitchy. Is this software your chance to handle your business's accounting successfully? Read our complete review to find out.
KashFlow Pricing
KashFlow offers three pricing plans. There is no annual contract, and you can cancel your plan at any time. Payments are made monthly, but there is a discount for purchasing annually. KashFlow has a free 14-day trial, no credit card required. Since the company is a UK-based business, you will have to calculate the exchange rate.
Charities get six months of free use, and there is a generous referral program where you can earn a commission for each user that you successfully sign up with KashFlow. You can also receive a discount for paying for a full year upfront.
Starter
The Starter plan costs £9/month + VAT and includes the following features:
10 invoices
Unlimited quotes
Reconcile up to 25 bank transactions
Contact management
Expense tracking
Live bank feeds
Accounts payable
Mileage tracking
VAT
One user
Business
The Business plan costs £18/month + VAT and includes everything from the Starter plan, plus:
Unlimited invoices
Unlimited bank transactions
Multi-currency support
Customizable dashboard
Multiple users
Business + Payroll
The Business + Payroll plan costs £24/month + VAT and includes everything from the Business plan, plus:
Recurring transactions
Unlimited receipts
Unlimited contacts
Unlimited bank accounts
Open API
Payroll for up to five employees (the UK only)
Unlimited users
Extras
There are some extra services and costs to be aware of:
Additional Employees: Adding more employees to your payroll plan costs £1.16/per each additional employee.
Automatic Enrollment: Automatic enrollment for your employees costs £1/per employee.
KashFlow GP Software: KashFlow has recently released a GP-specific software for general practitioners needing an accounting, payroll, and HR solution.
Accountant: KashFlow combined with IRIS (a popular UK accountancy platform) to give accountants free access to their client's KashFlow accounts. Accountants can manage and monitor client information and create custom dashboards.
CashPlus: KashFlow partners with CashPlus, a prepaid company debit card that offers an expense management solution for businesses in need of extra funds. CashPlus works directly with the KashFlow app. Contact the company directly to learn more.
KashFlow Payroll: On its own, KashFlow payroll is £6.95/month + VAT and payroll plus accounting is £22.50/month + VAT.
Cloud-Based Or Locally-Installed
KashFlow is cloud-based, so no downloads or installation is required.
Hardware & Software Requirements
KashFlow is cloud-based software, meaning the program runs on nearly any device so long as you are using one of these supported browsers:
Internet Explorer 8+
Mozilla Firefox 9+
Safari 5+
Google Chrome
KashFlow recommends Chrome for running payroll. KashFlow also requires you to enable cookies and javascript for the features to work correctly. You'll need Adobe PDF Reader for payroll and Microsoft Office to view reports in Excel. You'll also need a screen resolution of 1024 x 768 minimum.
KashFlow has mobile apps available for Apple products (iOS 8.0+) and Androids (varies).
Specific Size Of Business
The feature set and pricing plans of KashFlow make the software a good choice for freelancers and small to mid-sized businesses. The software is ideal for UK users in need of payroll and strong VAT support.
The larger plan has unlimited users, making it a scalable option for growing businesses. There are six different user roles and permissions available. Accountants have free access to KashFlow. The software does not support multiple companies, meaning you'll need a separate company file for each company. However, there is a discount for using KashFlow to manage multiple businesses.
The software is available in nearly 250 countries, although payroll is only available for the UK. US users can still use the software successfully; they'll just have to jump through some hoops (such as calculating sales tax manually and adding it as an item on invoices). For more US-friendly options, check out our top-rated accounting solutions.
Accounting Method
KashFlow uses cash-basis and accrual accounting.
Ease Of Use
KashFlow has a nice UI and appears organized at first glance, but the software is difficult to navigate, and certain features are hard to find until you learn the ins and outs of the software (even logging in is cumbersome). The software is also occasionally glitchy. Linking things like payments to invoices is particularly clunky and there are some truly bizarre choices within the interface that make things unnecessarily complicated. You're unable to open links in new windows which makes toggling back and forth cumbersome.
KashFlow Features
KashFlow offers an impressive number of features, especially for UK users. Here's an overview of what KashFlow has to offer.
Dashboard: KashFlow has a well-organized and appealing dashboard with charts that mark your business's current financial state. There are graphs labeled Alerts, Financial Overview, Account Status, Sales Growth, and Banking. The Business plan adds the ability to customize your dashboard.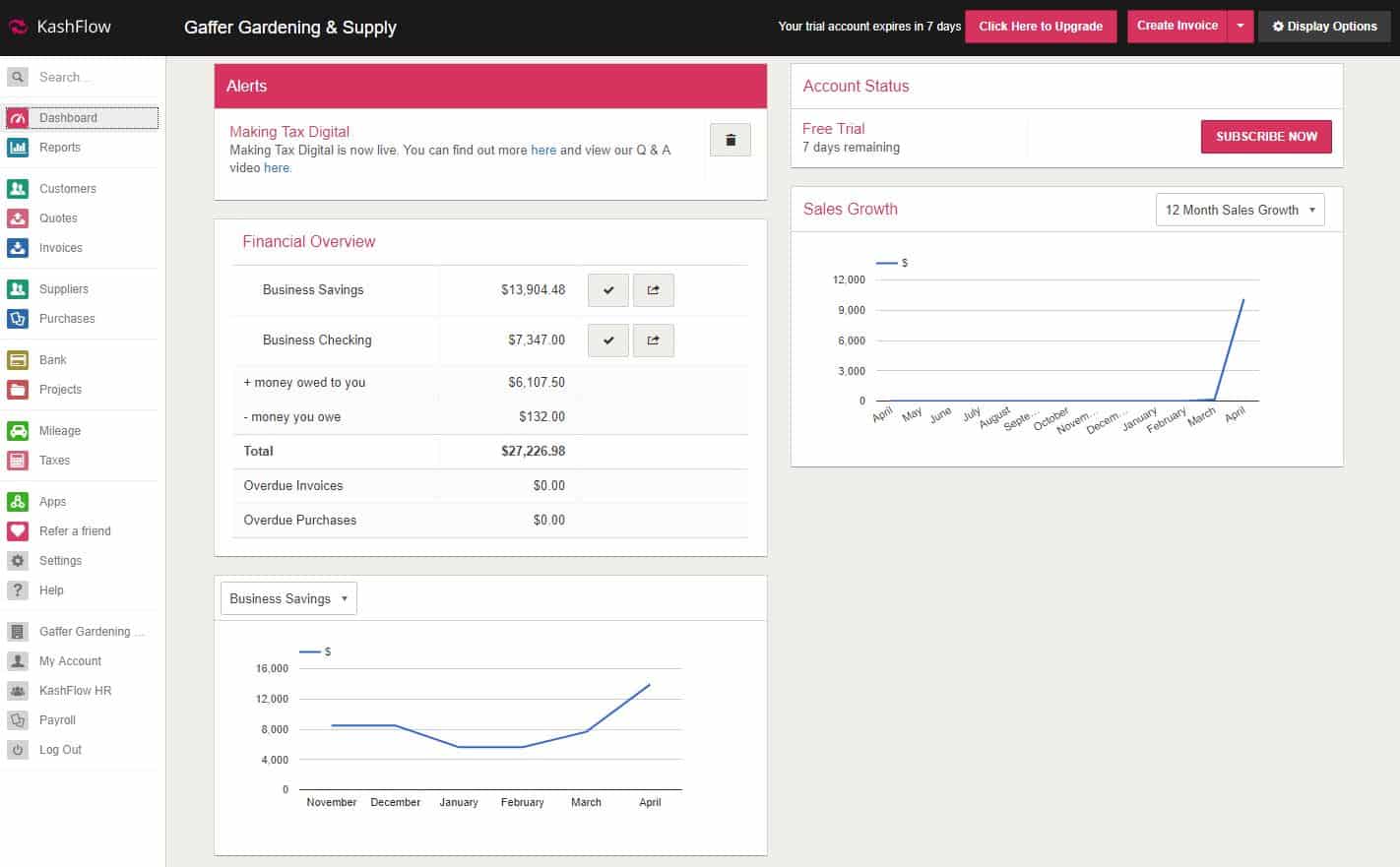 Invoicing: KashFlow offers two invoice templates with very basic customizations. You can customize the font, font size, logo, and information displayed; however, there aren't many options to improve the overall design. You can easily send recurring invoices, create custom invoice reminders, and record batch invoice payments. Discounts can only be calculated based on your contact's preset discount information, so you can't edit discounts on each actual invoice. US users will have to calculate and add sales tax as an item line manually.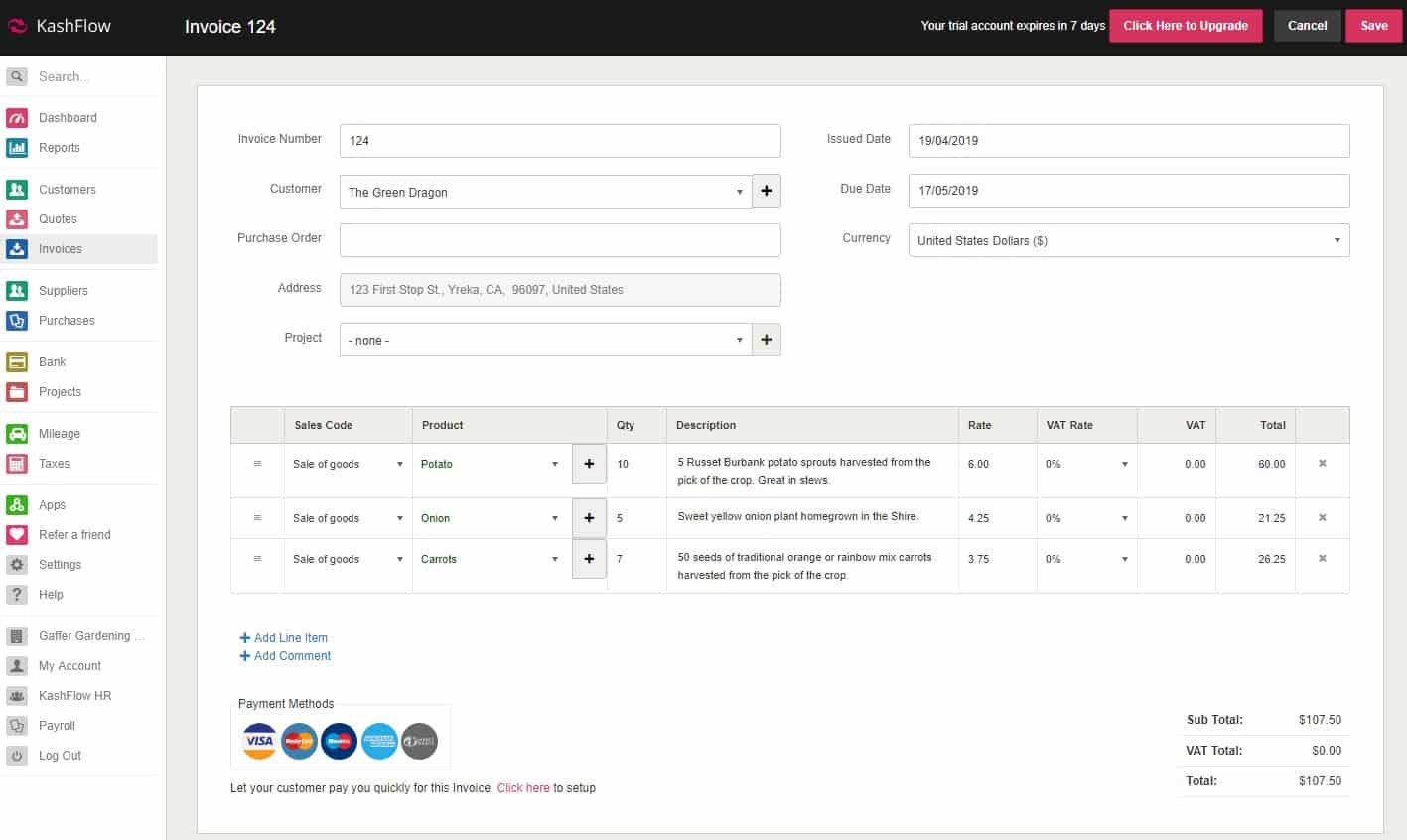 Estimates: You can create quotes and easily convert them into invoices. There is no client portal in KashFlow, so customers will receive their estimates and invoices via .pdf.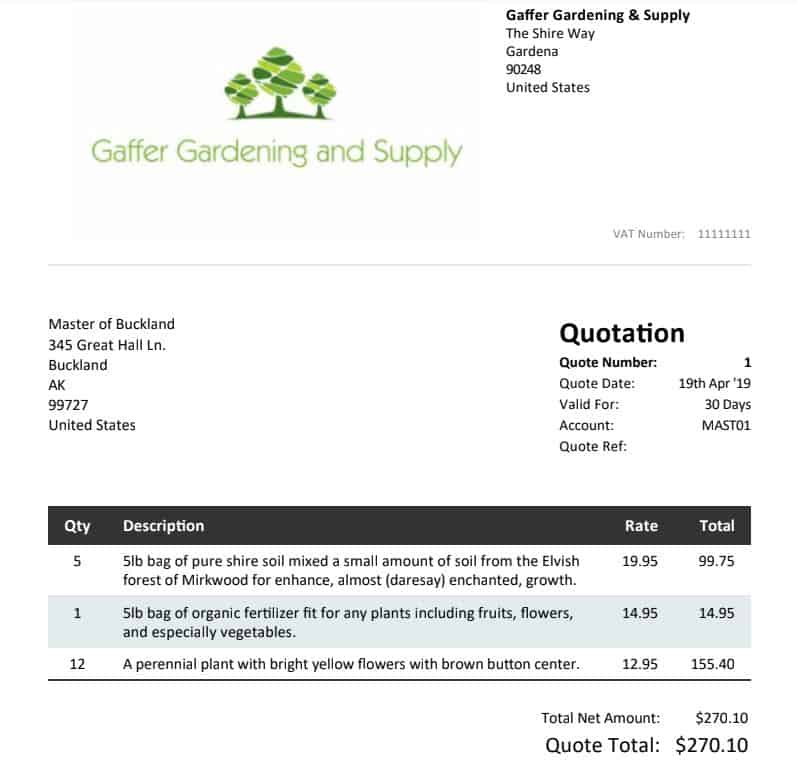 Contact Management: KashFlow lets you manage your customers and suppliers and record their contact information. KashFlow offers a unique feature called sources where you can record how you acquired each customer. There are also up to 20 custom fields and 20 custom checkboxes available for contacts. You can assign default payment terms, VAT, and discounts to each contact.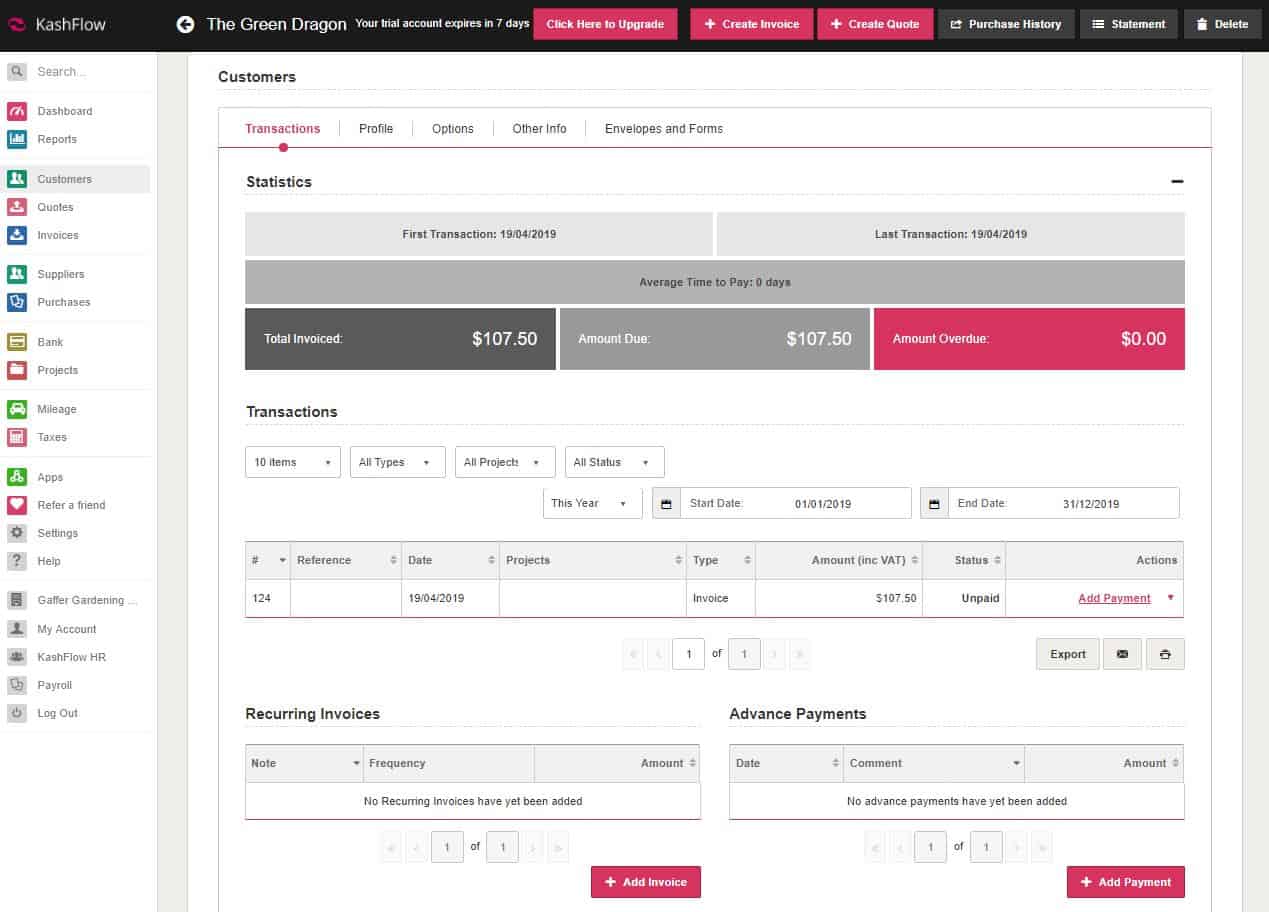 Expense Tracking: KashFlow has vastly improved this feature. You can manage your business's income and expenses by manually entering transactions, uploading them via .csv, or connecting to live bank feeds. You can set bank rules, so the software will automatically match your transactions. Note: Like all software using live bank feeds, KashFlow partners with Yodlee, which may violate some banks' Terms and Conditions. Consult with your bank to see whether live bank feeds are the right choice for you.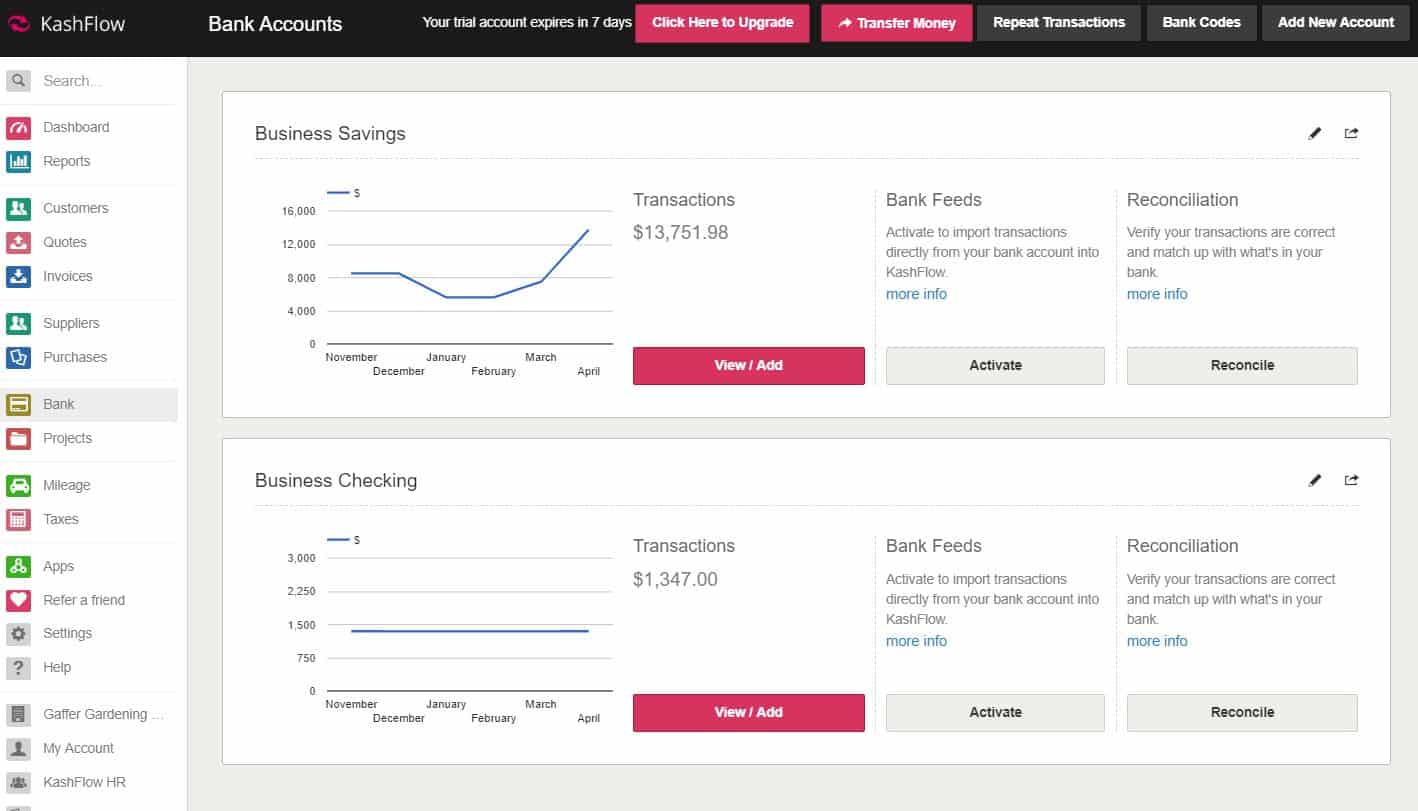 Bank Reconciliation: You can easily reconcile your accounts in KashFlow.
Chart Of Accounts: KashFlow offers a default chart of accounts (although the software doesn't use traditional language for the account types). You can edit and create new codes, but you can't delete old codes.
Fixed Asset Management: You can record and manage fixed assets in KashFlow. The software even offers depreciation calculation.
Accounts Payable: You can create purchases in KashFlow. While the software doesn't use the term "bills," you can record your bills by adding your bill supplier and selecting the proper account.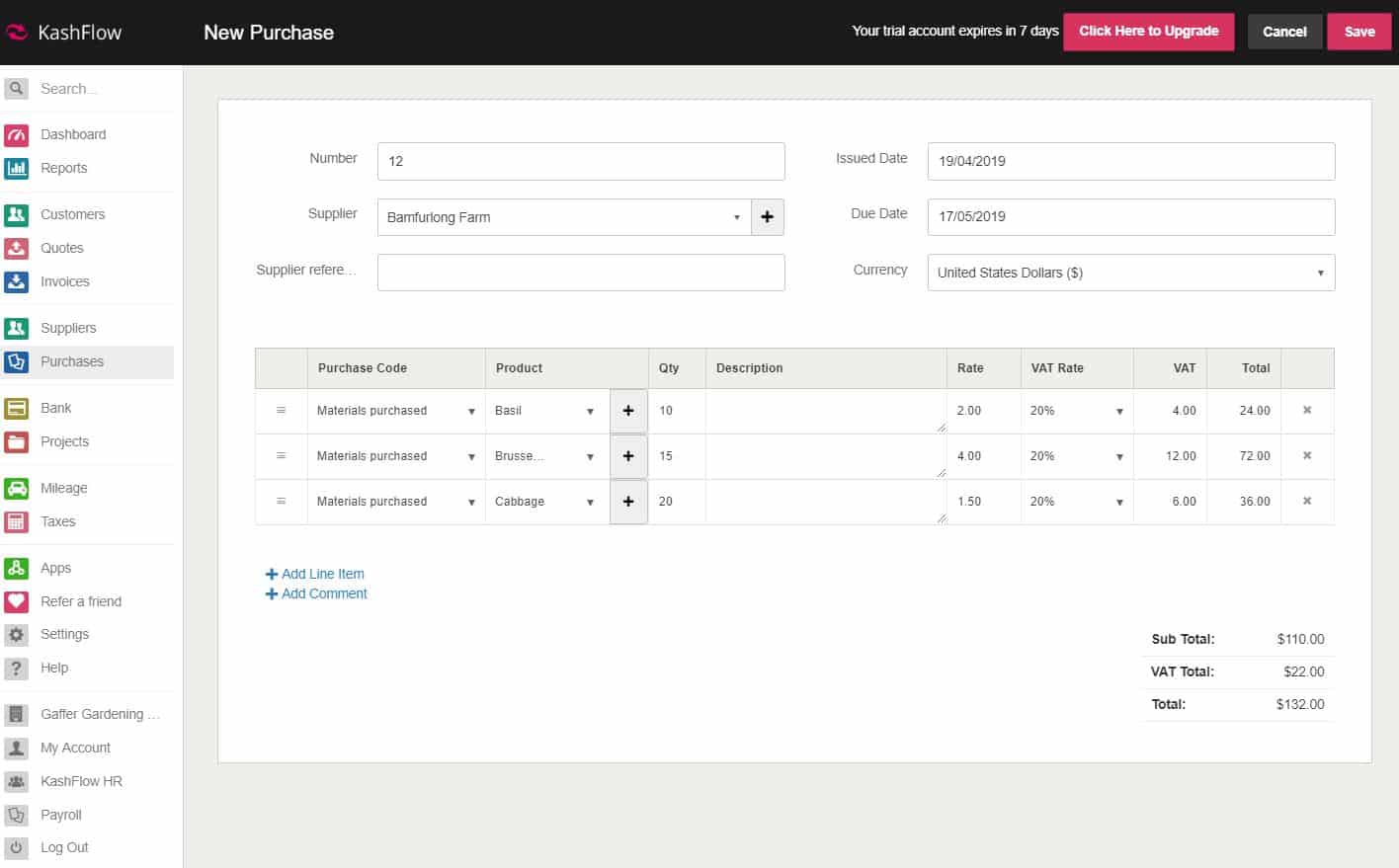 Inventory: KashFlow does offer basic inventory, but the feature is poorly developed and difficult to navigate. You can add products manually or import them. However, even if you import your items, a lot of information still has to be recorded manually. The software does let you record wholesale prices and inventory counts and will alert you when your inventory is low.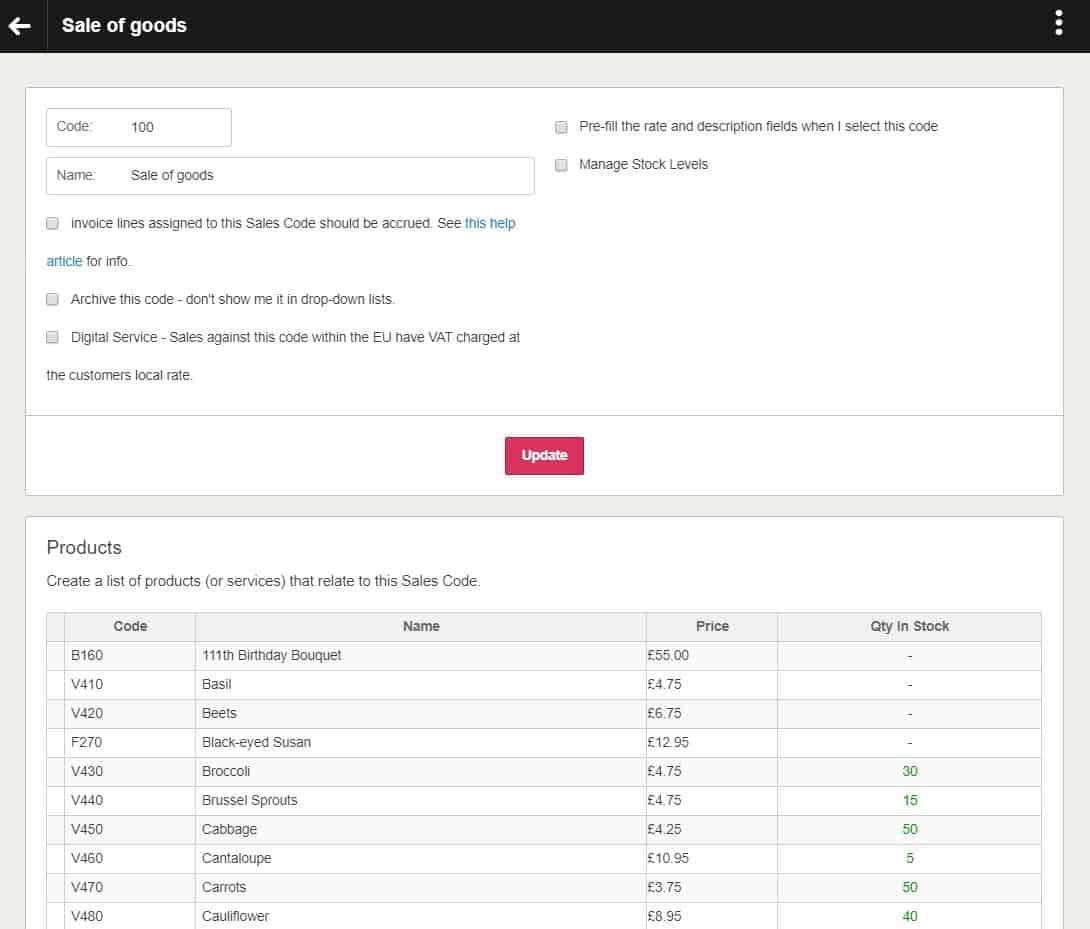 Project Management: KashFlow offers project management and basic job costing. You can create projects, add a customer, add a project status, and enter a budget. The software will show your overall profitability for each project, and you can add your project to an invoice to bill your customers. You can attach expenses and notes to projects, but there is no way to track time or add project tasks.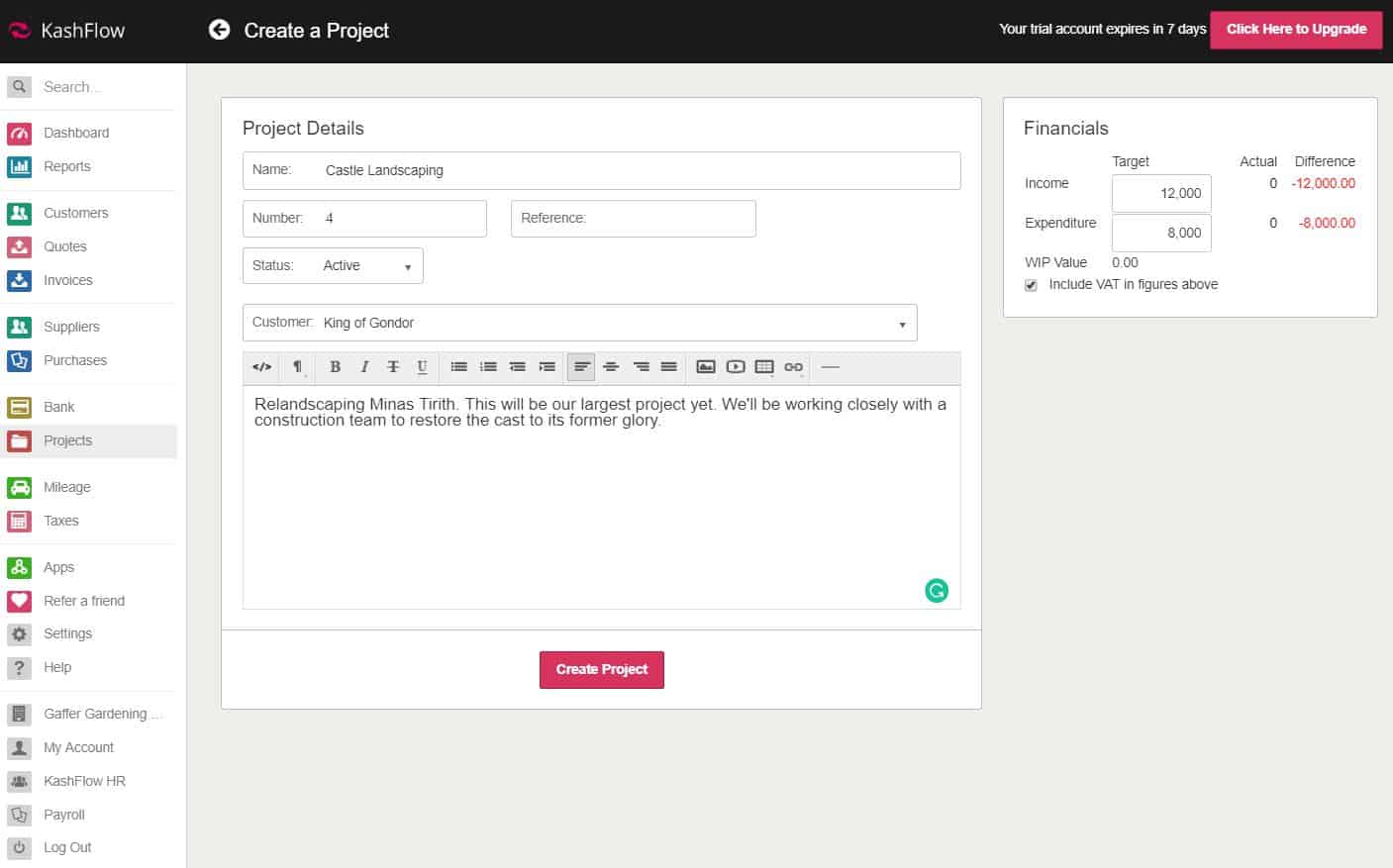 Payroll (Business + Payroll Only): UK users can take advantage of KashFlow payroll.
Reports: KashFlow offers 50 reports and covers the basic accounting reports needed to run a business. The software also provides an impressive number of VAT and self-assessment reports to help UK users with their taxes. One of the best additions is called the Health Check report. This unique report looks at your business and gives you a score on how well you're doing. You'll also find suggestions for improving that score to 100%.
Journal Entries: KashFlow supports journal entries.
Purchase Orders: You can create purchase orders in KashFlow.
Credit Memos: You can create credit memos, or "credit notes," as they're referred to in KashFlow.
Packing Slips: The software makes it easy to create and print packing slips for your invoices.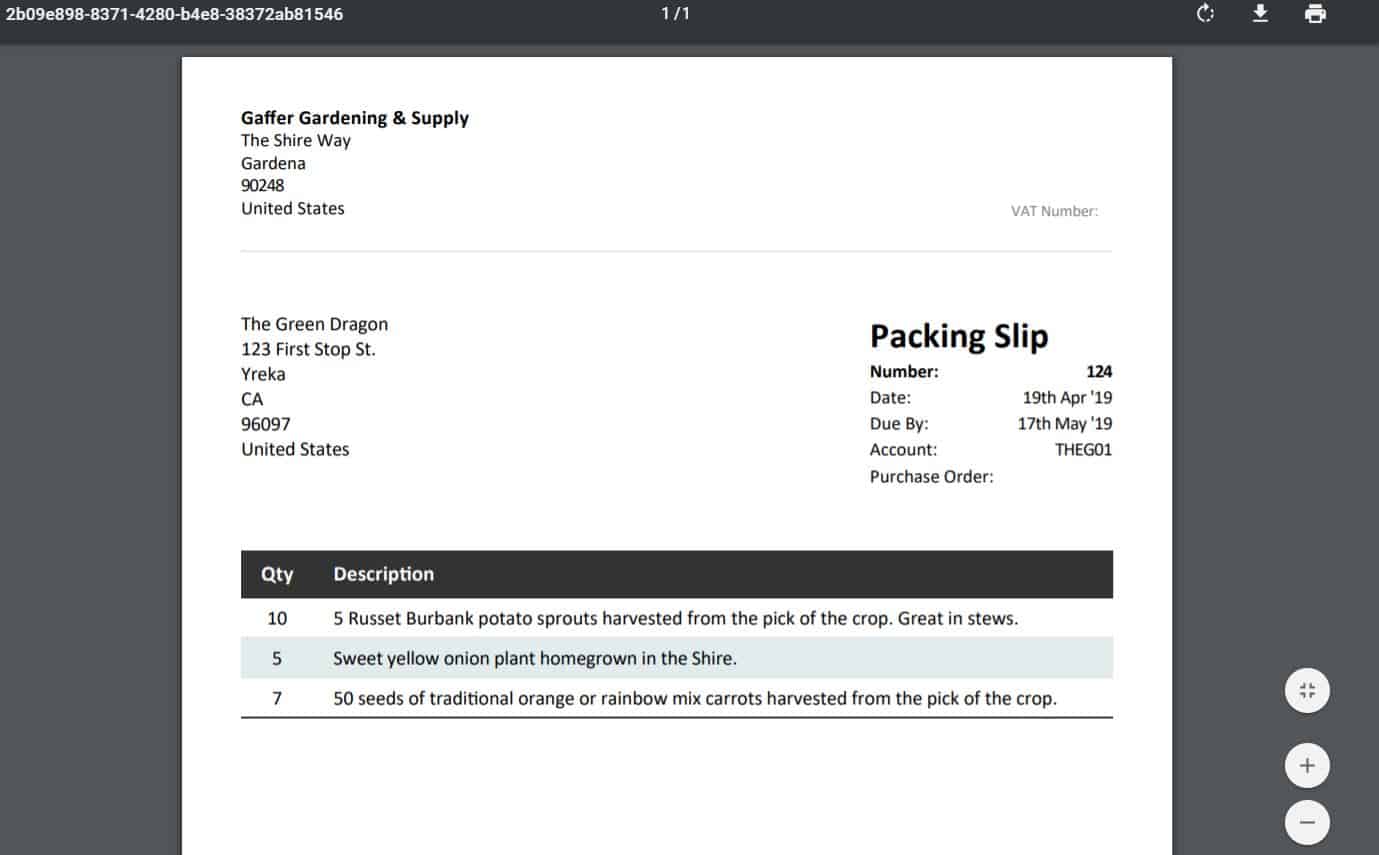 Default Email Templates: You can create default email messages for invoices, quotes, remittance advice, statements, purchase orders, and payment receipts.
Envelopes: KashFlow offers the unique ability to print envelopes with your customer's details on them for faster mailing.
VAT Support: This is where KashFlow shines. KashFlow has excellent VAT support for UK users. The software also handles EC sales, withholding tax, CIS, and helps you complete your self-assessment. You can even electronically send your VAT report directly to HMRC.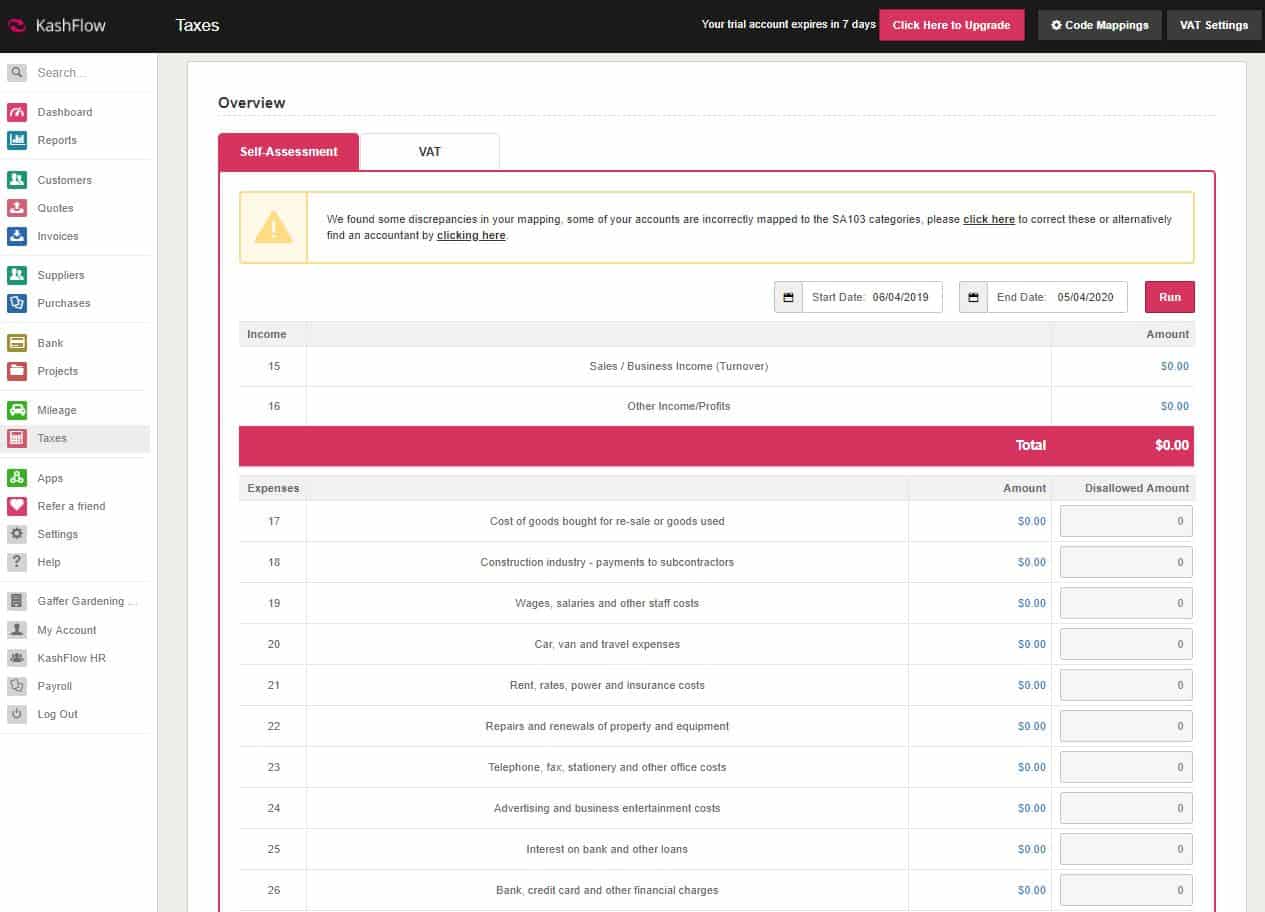 Mileage Deduction: You can track mileage deductions. This is one of KashFlow's most seamless and well-developed features. When you add your travel address, KashFlow automatically calculates your mileage and trip value. You can claim VAT on mileage as well.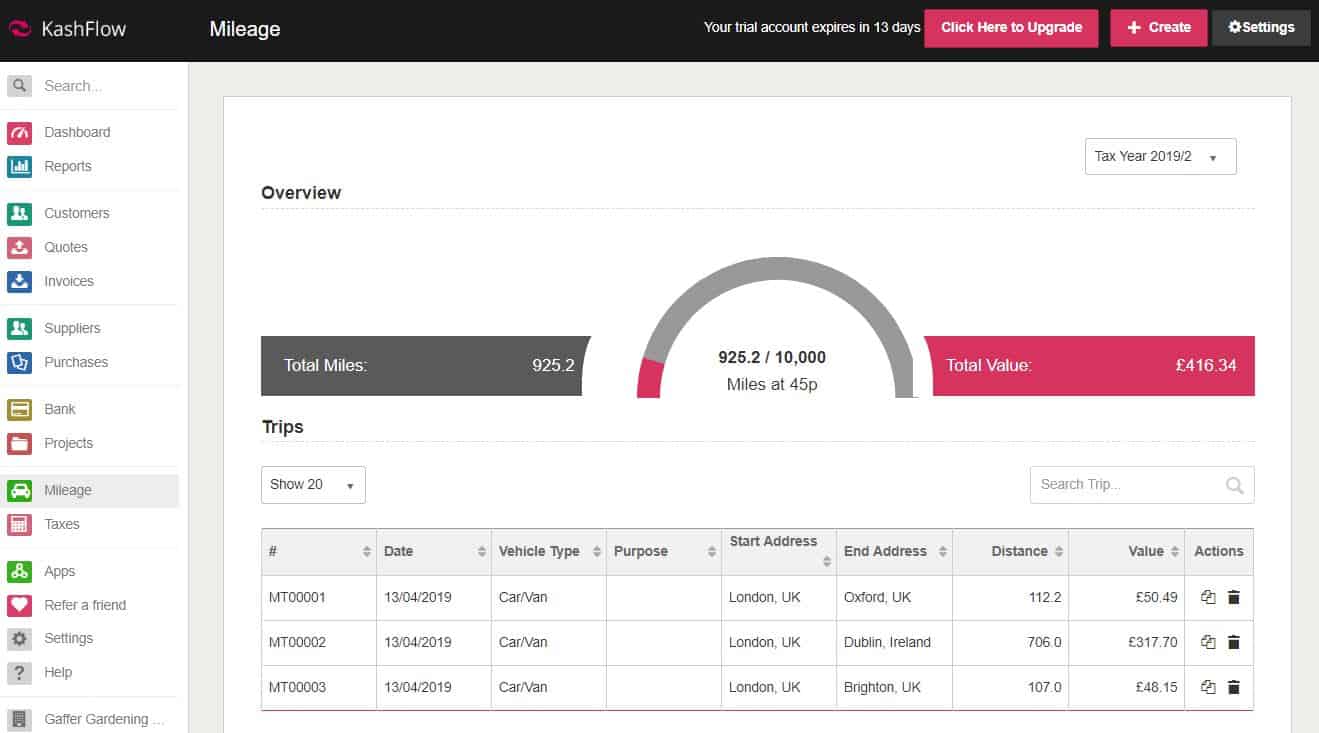 Multiple Currencies (Business & Business + Payroll Only): With upgraded plans, you get multi-currency support for over 95 currencies. Exchange rates are updated daily, and you can easily view your exchange rate gains and losses.
Importing & Exporting: You can import much of your data into KashFlow via .csv, or you can migrate from Sage or QuickBooks. In terms of exporting, you can have KashFlow send you automatic monthly backups of your company file data.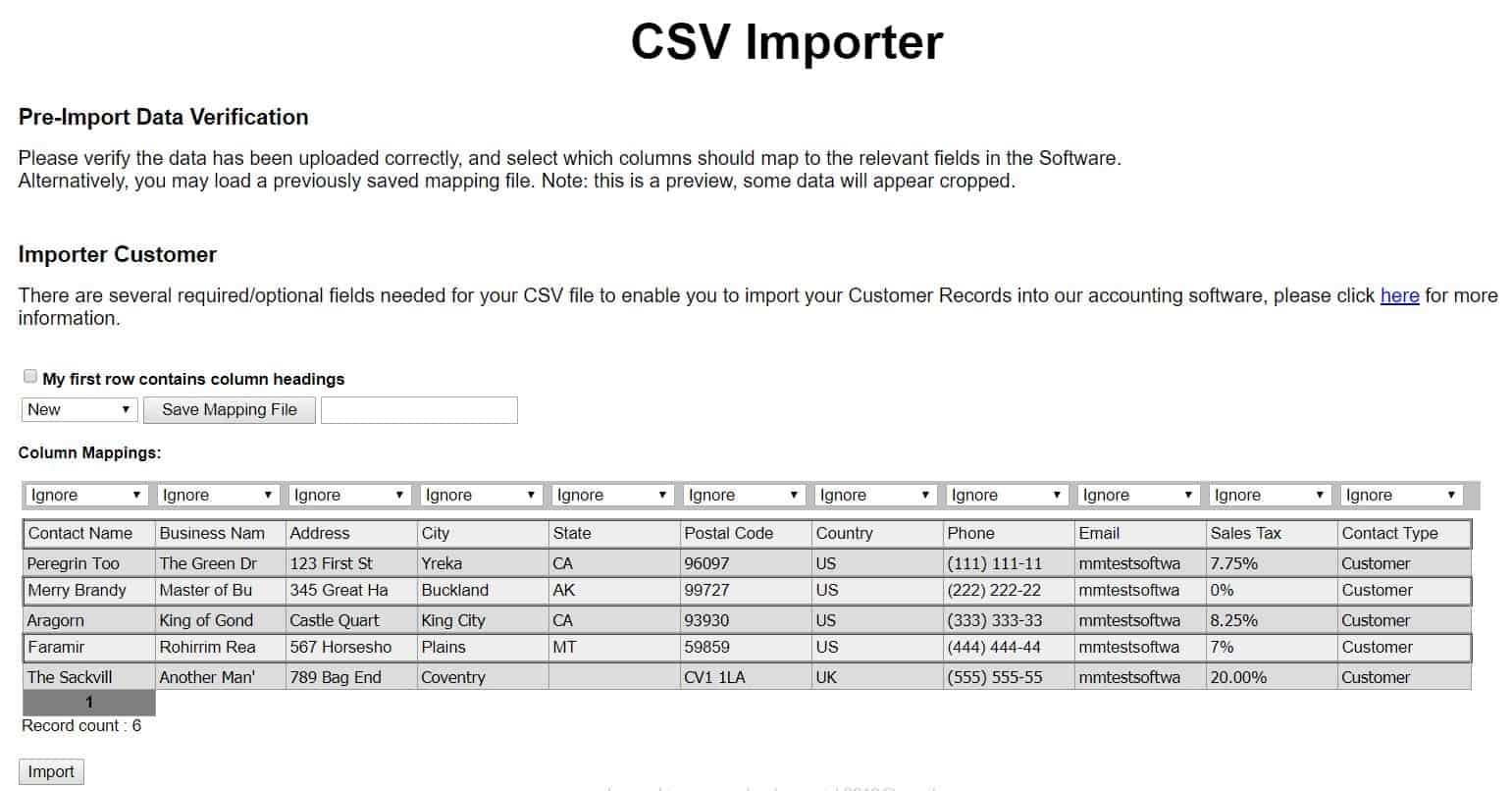 KashFlow Customer Service & Support
For US users, KashFlow has incredibly poor customer support, with email response times taking days. UK users might have better luck, as they are in the same time zone as the support team and have access to phone support. The keyword being might. Many customer reviews report otherwise and complain about KashFlow's customer support.
Luckily, the software does offer a decent knowledgebase. Here are all of the support options available:
Phone: UK users can utilize KashFlow's phone support (US users can call the number too but are subject to international phone charges).
Email: The main form of support is email. Responses (at least in the US) take one to three days.
Support Form: There is also a contact form available.
Live Chat: There is a live chat feature available on KashFlow's website, which operates on UK business hours.
In-Software Help: You can search the KashFlow knowledgebase from within the software. You can also submit a support form and enable KashFlow customer support representatives to have access to your account, so they can help you solve any issues.
Knowledgebase: KashFlow has a knowledgebase that offers basic how-to's, tips, troubleshooting advice, and FAQs.
Community: KashFlow has a user community called Canvass, where users can connect, share ideas, suggest new features, and ask questions.
YouTube: KashFlow has an extensive YouTube channel featuring how-to videos and a helpful video for getting started as well as a second channel for customer testimonials and recent updates.
Webinars & Courses: The virtual KashFlow Akademy hosts webinars and courses, which are available at an additional cost. There are some prerecorded webinars that you can purchase as well.
KashFlow Blog: KashFlow has a blog chock-full of how-to articles, guides, and business tips.
Social Media: KashFlow maintains active Twitter, Facebook, and LinkedIn profiles.
KashFlow Customer Reviews
Negative Reviews & Complaints
KashFlow users are split fairly evenly between positive and negative experiences. The software receives only 1.5/5 stars on Trustpilot (based on 70 ratings) and 3/5 stars for the mobile app on Google Play. Here are the complaints users have:
Poor Customer Service: The most common complaint is that KashFlow has poor customer support. Several users complain about the support offerings and that email responses are slow.
Navigation Issues: Some users complain that the software is challenging to navigate.
VAT Miscalculations: Quite a few UK users report that their VAT calculations were completely wrong, which made tax time great fun.
Difficult Setup: Several users say that the setup is difficult and that it takes some time to learn the software.
Positive Reviews & Testimonials
As far as positive reviews go, Kashflow receives 4.2/5 stars on Capterra (based on 68 ratings), 4.1/5 stars on G2 Crowd (based on 12 ratings), and 4.2/5 stars on Serchen (based on 34 ratings). These are the things that customers loved most about KashFlow:
Strong Features: The most common praise is that KashFlow is full of good features for the price.
Jargon-Free: Many business owners like that KashFlow is free of accounting jargon, so the average person can use the software without needing a degree or financial background.
UK-Based: Users appreciate that KashFlow is designed for UK businesses and especially appreciate the VAT support.
Payroll Made Easy: Users love that KashFlow makes payroll simple and easy.
Integrations & Add-Ons
KashFlow has 50+ integrations, including six different payment processing options including Worldpay and GoCardless. API is available for developers (with the Business + Payroll plan).
Security
KashFlow uses a 1028 bit RSA key SSL Encryption for all of its data as well as protective firewalls. Data is regularly backed up to London servers that are hosted by Rackspace.
Is KashFlow Any Good? The Final Verdict
KashFlow has a lot going for it. The software offers an impressive number of features, unlimited users, and affordable pricing plans. For UK users, in particular, the software provides great VAT support and self-assessment support. The other major selling point is that KashFlow can be a complete business solution with integrated accounting, payroll, and HR.
However, the software is not intuitive and is difficult to navigate. Adding poor customer support to the mix doesn't make the software easier for users. Certain features, such as the invoice templates and inventory, don't seem fully developed, and there's no time tracking.
For US users, you'll have to jump through the hoops of a UK-based software, and given that the software is already difficult to navigate, we recommend taking a look at our top accounting solutions instead.
For UK users, KashFlow may still be a decent option, and the pros may outweigh the cons for your specific business. However, we highly recommend you give the software a 14-day trial and compare KashFlow with other UK-based programs such as FreeAgent first. Let us know what you think!
KashFlow FAQs
---
Try A Top Pick For Payroll
ADP Payroll


---
We like ADP Payroll for its advanced employee management, strong payroll features, and great customer support. Get three months free when you sign up through our links! Get Started.
Try A Top Pick For Payroll
ADP Payroll


---
We like ADP Payroll for its advanced employee management, strong payroll features, and great customer support. Get three months free when you sign up through our links! Get Started.
To learn more about how we score our reviews, see our
Accounting Software Rating Criteria
.