Key Equipment Finance Review
Expert Analyst & Reviewer

UPDATED
Advertiser Disclosure: Our unbiased reviews and content are supported in part by
affiliate partnerships
, and we adhere to strict
guidelines
to preserve editorial integrity.
Key Equipment Finance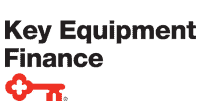 Pros
Suited for large businesses
Good public reputation
Cons
Opaque terms and fees
Fair customer support
Key Equipment Finance Overview
Key Equipment Finance (KEF) is the equipment financing division of Cleveland, Ohio-based regional bank, KeyCorp. KEF is, itself, based in Superior, Colorado, with regional headquarters in Albany, NY and Toronto, ON.
KEF is a safe, stable financer for companies that need large amounts of cash and/or are well-established and have solid credit. That said, be prepared to make some calls and reach out to their surprisingly-hard-to-contact staff if you want detailed information about their products.
And, as always, even when you're dealing with well-known companies, we encourage you to compare and weigh your options before committing to any kind of financing.
Services Offered
Key Equipment Finance provides the following types of business funding:
Industries Served
Key breaks their equipment financing into the following categories:
Manufacturing
Marine
Agriculture
Healthcare
Aviation
Other (includes specialty vehicles, rail rolling stock, computer hardware and software, solar, mining, printing, injection molding, construction, oil/gas)
Government
Non-profit
Borrower Qualifications
KEF doesn't publish clear prerequisites for leasing products. Typically, bigger banks like to see a credit rating well over 600 (think 670 or so) and prefer that you've been in business for several years:
| | |
| --- | --- |
| Time in business: | Unknown |
| Credit score: | Unknown |
| Revenue: | Unknown |
Terms & Fees
KEF didn't respond to our inquiries about their products, but here's what we were able to gather:
Amount:
$10,000 – $50,000 (quick approvals via Key Bank)
$10,000+ (full application)
Term length:
1 – 10 years (varies by product)
Interest rate:
Unknown
Down payment:
Unknown
Buyout agreement:
Tax leases;
$1 buyout;
10% purchase;
Fair market value (FMV);
Equipment loans;
Operating leases;
TRAC leases;
Finance leases;
Single purpose agricultural facility loans and leases;
Tax-free leases;
Leasing lines of credit
Additional costs:
Unknown
Effective APR:
Learn more
Understanding equipment financing terminology is critical since the industry will throw a lot of it at you once you start exploring your options. We'll give you a basic, top-down view here.
Broadly speaking, equipment financing can be broken down into loans and leases. Equipment loans are very similar to any other type of loan except that the equipment being purchased serves as collateral for the loan, often resulting in lower interest rates. It's rare, however, for a loan to cover the entire cost of your equipment, so expect to raise up to 20 percent of the cost yourself.
While loans are fairly straightforward, leases get a bit more complicated. Unlike loans, leases will usually cover the entire cost of the equipment, including soft costs (things like shipping, fees, etc). The biggest consideration for would-be lessees is whether they ultimately want to own the equipment or just use it for the length of their lease term. Your answer will likely depend on how quickly the equipment in question depreciates and tax/accounting considerations.
If you just want to own your equipment, you're probably looking at a finance lease. Sometimes called capital leases, the finance lease will usually transfer the title of the equipment at, or close to, the beginning of the lease term. That means you'll effectively assume all the responsibilities and benefits of ownership while the lease is still in progress. Lessors like KEF provide some flexibility with regard to how you structure your finance lease payments. A $1 buyout will spread the full cost of the equipment out over the term length, whereas a 10 percent purchase will result in lower monthly payments, but you'll owe a residual equal to 10 percent of the cost at the end of the lease. Finance leases are considered non-tax leases, meaning you are considered the owner for tax purposes.
Operating leases, on the other hand, are what people traditionally think of when they think "lease." These are more open-ended agreements, where you essentially rent equipment from the lessor over the course of the term-length. At the end of the lease, you have the option to either buy or return the equipment. If you decide to purchase, you'll usually pay a significantly higher residual fee than you would with a finance lease, an amount equal to the equipment's fair market value (FMV) at the end of the lease. Other variations include TRAC leases for commercial vehicles. Traditionally, most operating leases were considered tax leases, meaning that the lessor, not the lessee, retained ownership of the asset both formally and for tax purposes. However, as of this year (2019), only certain operating leases will still qualify as tax leases.
A leasing line of credit makes a certain amount of funds available for a specified period of time. Within that time frame, these funds can be used to finance different types of equipment with various vendors or to grant some flexibility to negotiate prices with vendors.
Tax-exempt financing is available for qualified organizations and government.
Application Process
You'll have to contact KEF to get the application process started. KEF's sister company, KeyBank, offers quick approval financing up to $50,000, which might be a better option for smaller businesses.

Sales & Advertising Transparency
KEF, like many larger lending institutions, presents a labyrinthine website with a lot of links leading back to pages you've already seen in search of answers. There's a good amount of general information available on the site, but details about products and rates are sorely lacking.
Customer Service & Technical Support
Frustratingly, the "general questions" phone number seems to often lead to a recording saying that no one is currently available to answer the call. Unless you have a specific person you're trying to reach through the directory, you're probably better off submitting a form.
User Reviews
KEF isn't listed with the BBB, nor is holding company KeyCorp, but sister company KeyBank has an A+ rating from the watchdog group. There aren't too many user reviews floating around online of KEF specifically, so you'll need to parse out useful information from general complaints about overdraft fees.
Negative Reviews & Complaints
Potential problems include:
Customer Service: It seems difficult to reach humans at KEF.
Problems With Equipment Returns: One customer complained that KEF made them return a printer to a site five hours away at their own expense when their lease was up.
Transparency: Though this is hardly unique among large lenders, KEF is light on the details before you start the application process.
Positive Reviews & Testimonials
Some advantages of getting equipment financing through KEF include:
Something For Everyone: If you qualify for financing, there's a good chance KEF can come up with a loan or lease that meets your needs.
Small & Large Amounts Available: Small businesses and large corporations alike can get ample financing through Key.
Well-Established: KEF is among the larger equipment financers in the U.S., originating over $3 billion in equipment financing annually.
Final Verdict
Despite the growth of alternative lending in an increasingly credit-challenged market, the larger, older players still have a lot to offer well-established companies with solid credit ratings. KEF is a safe bet for qualifying companies, although the lack of transparency and difficulty in contacting knowledgeable staff may frustrate smaller businesses. Those smaller businesses may want to consider going through KeyBank rather than KEF for their equipment financing.
Still need alternatives? We're happy to oblige. Check out some of these equipment financing options.

Back to top
---
Featured Free Corporate Card
Ramp


---
Ramp offers a free corporate card for virtually any business. Start earning rewards with your corporate spending today. Get your free card.
Featured Free Corporate Card
Ramp


---
Ramp offers a free corporate card for virtually any business. Start earning rewards with your corporate spending today. Get your free card.
To learn more about how we score our reviews, see our
Business Loan Rating Criteria
.