Merchant Account Solutions Review
Expert Analyst & Reviewer

UPDATED
Advertiser Disclosure: Our unbiased reviews and content are supported in part by
affiliate partnerships
, and we adhere to strict
guidelines
to preserve editorial integrity.
Merchant Account Solutions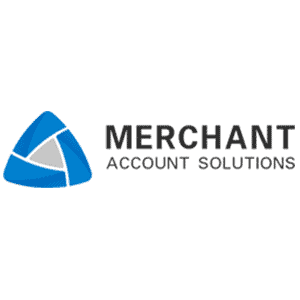 Pros
Full line of Clover POS systems and terminals
Month-to-month billing available
Cons
Three-year contracts with high early termination fees
Expensive tiered pricing plans
Numerous undisclosed account fees
Widespread use of misleading sales gimmicks
Many complaints of unethical sales practices
A poor reputation for customer service and support
Merchant Account Solutions Overview
What's in a name? Merchant Account Solutions (MAS) is the Google-friendly DBA of a merchant services provider that formerly operated under the name of Integrated Card Service (ICS). If you're looking for either one of these companies, rest assured that you've come to the right place. You've also come to the right place if you're looking for information about POS Pros, an affiliated hardware provider that, curiously, shares the same address in Thousand Oaks, California as MAS — right down to the suite number. Keep reading our full Merchant Account Solutions review for all the details!
Business names change all the time in the payment processing industry, but they're usually the result of a merger or acquisition. When a merchant services provider changes its name without issuing a press release announcing the change (and the reason for it), it's often because the old name has become toxic due to a deluge of customer complaints. This appears to be the case with Merchant Account Solutions, as ICS had accumulated an alarming number of public complaints, many of them alleging misleading and even fraudulent sales practices.
Of course, this approach only works if a company is willing to make positive changes to its business practices and offer its customers a higher level of service. Since our last review update in 2019, MAS has made some small changes to improve its overall service; namely, it offers month-to-month billing instead of a long-term contract to merchants who either buy their processing equipment outright or have existing devices reprogrammed.
Unfortunately, there don't appear to be any significant changes to the company's highly problematic sales practices. We're continuing to see fresh complaints from merchants alleging that they were unknowingly locked into contracts without ever talking to a sales agent or seeing a contract document. Based on multiple reports of these kinds of fraudulent sales practices, we highly recommend that you carefully avoid giving Merchant Account Services any of your personal information (particularly your business checking account number).
We're "upgrading" Merchant Account Solutions to an overall score of 2.5 out of 5 stars this time around. This is still a below-average score in an industry where even the average is pretty disappointing. MAS is just one of dozens of Fiserv (formerly First Data) resellers, and it's not a particularly good one. If you're interested in the Clover line of terminals and POS systems, we strongly recommend Dharma Merchant Services as a reseller that will offer you everything that Merchant Account Solutions does not. You can also check out our Merchant Account Comparison Chart for further recommendations.
Products & Services
Merchant Account Solutions offers all the usual services you'd expect from a merchant services provider. It's mostly focused on the retail sector, with very little beyond a basic payment gateway for eCommerce merchants. We'd also note that every product or service the company offers is provided through a third-party vendor. There doesn't appear to be a single proprietary feature available. Here's a brief rundown of what you can expect:
Merchant Accounts: As we've noted above, Merchant Account Solutions is not a direct processor. Either Fiserv or another direct processor will underwrite your account. If you experience an account hold, freeze, or termination, be aware that in almost all cases, this action has been initiated by your back-end processor, not MAS. The company does not appear to accept merchants in the high-risk category.
Credit Card Terminals: For retail businesses, Merchant Account Solutions offers a wide variety of traditional countertop terminals. Models listed on its website and in the Merchant Account Solutions Store include the following: the Pax S80 (which works with the Pax SP30 PIN Pad), the Ingenico iCT220 (which works with the Ingenico iPP220 PIN Pad), the Verifone Vx520 (which works with the Verifone 805 PIN Pad), and the Poynt Smart Terminal. Wireless models include the Pax S90, the Ingenico iWL250, and the Verifone Vx680. These models support EMV and magstripe payment methods, and most of them also support NFC-based methods, such as Apple Pay and Android Pay. Note that MAS advertises both a "free" terminal and "no contracts" prominently on its home page. However, you'll most likely have to choose between one of these two options — you can't have both. Terminal leasing is not discussed, but we strongly recommend against it. As a Fiserv reseller, terminals are most likely leased through First Data Global Leasing, one of the worst equipment leasing companies in the industry.
Point Of Sale (POS) Systems: MAS offers the complete line of Clover point of sale (POS) systems, including the Clover Station, Clover Mini, and Clover Flex products. The company offers other POS systems: LightSpeed, pcAmerica Cash Register Express, SmartSwipe POS, and the Verifone Ruby SuperSystem (a specialized POS system for gas stations). MAS prominently advertises a "free" Clover POS system for businesses that open an account with them. However, this offer appears to be limited to the Clover Mini or a comparable system worth up to $500. You won't be getting that $1,500+ Clover Station that's prominently displayed at the top of the company's home page.
Payment Gateway: Merchant Account Solutions uses Authorize.Net as its payment gateway. Unlike many other providers, MAS doesn't appear to have a proprietary gateway of its own. Pricing is not disclosed; however, you can expect to pay a monthly gateway fee and possibly a one-time setup fee as well. Authorize.Net is one of the most popular gateways in the credit card processing industry and includes all the important features you'll need to run an online business.
Virtual Terminal: The company mentions the availability of a virtual terminal in one of its blog posts but doesn't provide any details on its main website. If you have a mail order or telephone order business that wants to key in transactions directly from a laptop or desktop, you'll need this feature. For card-present transactions, you'll also need a card reader that connects via either USB or Bluetooth.
Mobile Payments: The company's main mPOS system is Clover Go, which is available for iOS and Android. The Clover Go card reader can connect to your smartphone or tablet via either the headphone jack or Bluetooth and process magstripe, EMV, or NFC-based payment methods (such as Apple Pay and Google Pay). You can also use the SmartSwipe mobile card reader and its associated app or the Authorize.Net app and a compatible card reader to get the same functionality.
eCheck (ACH) Processing: It may be hard to believe, but not everyone uses credit or debit cards for all their purchases. Accepting ACH payments allows customers who don't use plastic to buy from your website, but it requires an additional service that usually costs extra. Merchant Account Solutions doesn't advertise ACH processing on its site, but it's probably available. Ask your sales representative for details.
Next Day Funding: It usually takes one to two business days for funds from processed transactions to reach your bank account, and no one likes to wait that long. Many providers, including MAS, now offer a "next day funding" service that cuts your wait time down to about 24 hours (in most cases). However, you'll have to pay an (undisclosed) extra monthly fee for skipping to the head of the line, so you'll want to carefully weigh whether the faster access to your funds is worth the additional expense.
Software Solutions: MAS offers a variety of third-party software applications for use in certain specific industries. In addition to invoicing software and QuickBooks integration, you'll find specialized programs for property managers, health and fitness businesses, and even marinas.
Merchant Account Solutions Fees & Rates
Like many merchant services providers, MAS doesn't disclose any pricing information on its website. This is a common practice in the payments processing industry because fees and rates will vary too much from one merchant to the next, making it impractical to list them all. However, it also helps keep prospective clients in the dark about how much their merchant account might actually cost.
What this means for you is that you'll have to contact the company's sales department (which is staffed entirely by independent agents) for a specific quote that's tailored to your business. You can submit this information either through a form on the MAS website or by telephone. Unfortunately, we've seen many complaints alleging that merchants were signed up for a contract as soon as their business information was obtained and before they'd had an opportunity to negotiate or even read their contract.
While we don't have any specific information regarding processing rate plans, MAS most likely uses a combination of both tiered and interchange-plus pricing plans. Unfortunately, you can expect to be offered a tiered plan in your initial quote, as this type of pricing is almost always more profitable for the provider. We highly recommend asking for interchange-plus pricing — and rejecting any offers that don't include it.
Based on merchant feedback, you should expect your contract to include the following standard fees:
Account maintenance fee (up to $42.00 per month)
Annual fee ($99.00)
PCI compliance fee ($4.95 per month)
Monthly minimum ($25.00 per month)
You should also expect additional fees (such as chargeback fees) beyond those listed above. Merchants who accept a "free" terminal or POS system with their account will most likely be charged even higher fees.
Contract Length & Early Termination Fee
Merchant Account Solutions provides a link to its Program Guide on its website, although it may or may not still be valid. This document consists of a whopping 64 pages of fine print, but it doesn't constitute your entire contract. You'll need to refer to your Merchant Application for specific details regarding your account. Nonetheless, there are some valuable disclosures buried in the Program Guide — if you know where to look.
The most significant disclosure is that standard merchant accounts from MAS come with an initial term of three years. After that, an automatic renewal clause will extend your contract for one-year periods unless you close your account. The Program Guide also discloses that all contracts will include an early termination fee (ETF) if you close your account before the end of the initial three-year period or before the end of a successive one-year period. While the amount of the ETF varies from one merchant to the next, most merchants who had to pay it reported that it cost them as much as $600.
These terms might come as a shock after seeing the "No Contracts" pledge that's prominently displayed on the Merchant Account Solutions home page. In all likelihood, the company has adopted a policy that's becoming increasingly common in the payments industry. New merchants can have either a month-to-month contract with no long-term commitment or they can have a "free" terminal included with their account. If you're given such a choice, we highly recommend that you forego the "free" equipment (which isn't yours to keep anyway), buy your terminals outright, and take the month-to-month contract. You'll save money overall and have much more flexibility to switch to a different provider if things don't work out in the long run.
Sales & Advertising Transparency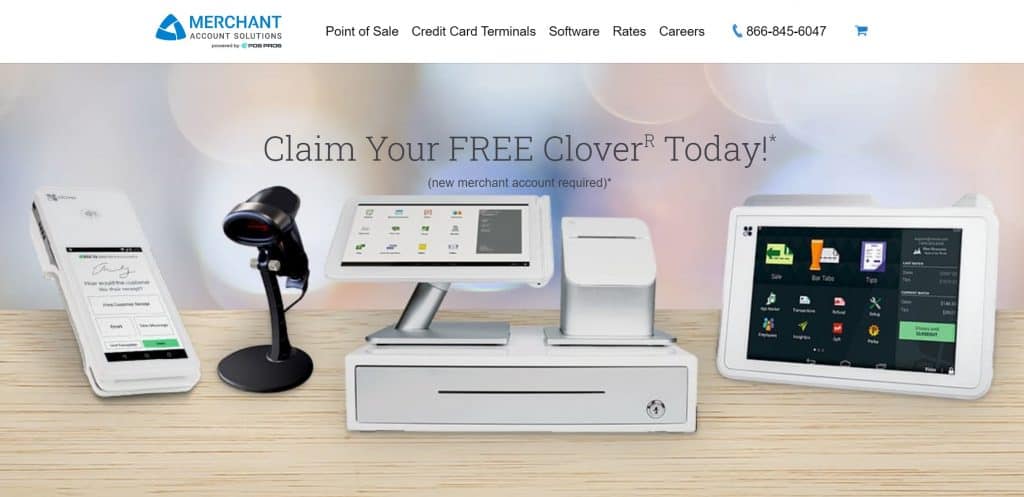 Since our last review update in 2019, Merchant Account Solutions has improved the design and layout of its website. It's now more organized and professional-looking than it had been in the past. At the same time, it's still very heavy on stock photos and marketing fluff and remarkably light on specific information that would help you make an informed decision about doing business with the company.
Likewise, most of the sales gimmicks that we've criticized in the past are still present. Although the very misleading "rates as low as 0.35%" claim (which probably only referred to the lowest available PIN debit rate) is gone, it's been replaced with a generic "lowest rates guaranteed" claim instead.
Then there's the "$500 Challenge," where the company promises to pay you $500 if you can find a competing provider that offers lower rates they can't match. Naturally, the full terms and conditions of this offer are not disclosed. However, you can rest assured that those terms are carefully designed to ensure that MAS never has to pay out $500 to anyone. We have yet to see a single claim by a merchant of actually receiving a payout on one of these offers from MAS or anyone else.
There's also a deceptive "no contracts" claim on the MAS website. Beyond the fact that your merchant account will always be covered by a contract of some sort, this claim makes no sense considering that the company provides a copy of your 64-page contract right on its website. What MAS is probably referring to here is that you won't have a long-term contract with an early termination fee. In other words, the company will waive the ETF, allowing you to close your account at any time without penalty. However, this offer will only apply if you don't take advantage of the "free" equipment offer. You can have a "free" terminal (actually a loaner) or a month-to-month contract, but not both.
Merchant Account Solutions appears to rely entirely on a force of independent sales agents to market and set up its accounts. While the use of independent contractors who are paid on a commission-only basis undoubtedly saves a lot of money, it usually results in a miserable experience for merchants. Independent agents have a reputation throughout the industry for being poorly trained and for using very misleading sales practices in selling accounts.
MAS is no exception, as we've found a large number of complaints from merchants alleging that these agents failed to disclose important contract terms or even flat-out lied to them about the actual terms of their contracts. Worst of all, we continue to see complaints that merchants were signed up for contracts without their knowledge after providing their bank account information. This strongly suggests that the agents forged the merchant's signatures on contract documents, a serious offense. This pattern of unethical (and illegal) activity is reason enough for us to recommend against doing business with Merchant Account Solutions.
Customer Service & Technical Support
Merchant Account Solutions provides customer support via both telephone and email. Hours of availability aren't listed, so it's probably only available during business hours. You may also be assigned a dedicated account representative when you set up your account. This feature can potentially improve the customer service experience — if you can reach your representative when you need them.
Unfortunately, there are many complaints from merchants alleging unhelpful and occasionally rude treatment from the company's support representatives. There are also many complaints about waiting on hold for extended periods before reaching a representative at the company.
Like many resellers, the Merchant Account Solutions website lacks any kind of knowledgebase that might allow customers to solve common technical problems on their own. While we understand that the company offers a wide variety of equipment and software and that assembling a complete knowledgebase would be a challenging undertaking, we'd still like to see this feature added. Online knowledgebases are rapidly becoming an industry standard, and MAS falls short of its competitors by not including this feature.
Merchant Account Solutions Reviews, Complaints & Testimonials
Negative Reviews & Complaints
Merchant Account Solutions has been accredited by the BBB since 2015 and currently has an A+ rating. The company has had 13 complaints filed against it within the last three years — a significant drop from the 40 complaints within the same period during our last review update. However, the number of complaints within the last twelve months has ticked up from just one previously to six as of May 2021.
Interestingly, the company's profile on the BBB website lists POS Pros as the business name. While these two DBAs refer to the same business entity, it suggests that the new "Merchant Account Solutions" name is already developing an unfavorable reputation among merchants.
We're also somewhat concerned with a message that appears at the top of the company's BBB profile, which states: "ALERT: To expedite your complaint and get a quick resolution, please contact the company at 888-875-4808 extension 124." While this is a legitimate phone number to reach customer service, we suspect that this message represents an attempt by MAS to prevent or at least discourage dissatisfied customers from filing complaints with the BBB. Presumably, customers will have already contacted customer service (and been unhappy with the results) before resorting to filing a BBB complaint. We doubt that this is an effective strategy on the company's part.
In examining the details of individual complaints, we also found numerous attempts by MAS to claim that a complaint had been resolved "outside of the BBB" when, in fact, it had not. Merchants almost always rejected this response and continued to press their claim. We're not sure what the company hoped to accomplish by this clumsy ploy, but it wasn't effective and only further served to undermine its already shaky reputation.
There are an additional 15 complaints against the company on Ripoff Report. Common issues found within Merchant Account Solutions reviews included the following:
Nondisclosure Of Fees: Many merchants complain about "hidden" fees that weren't disclosed by their sales agents when setting up their accounts. This is a very common problem that frequently occurs when a company relies on independent sales agents the way MAS does. At the same time, we'd also point out that, as a merchant, it's your responsibility to read your contract thoroughly before signing up. Those "hidden" fees are almost always listed on your Merchant Application.
Expensive Early Termination Fee (ETF): Despite the company's "no contracts" claim, merchants continue to report being charged an early termination fee — sometimes as high as $600. As we've discussed above, this appears to only apply if you've accepted a "free" terminal with your account.
Poor Customer Service: As we've discussed above, many merchants allege that they've had difficulty in reaching the company's customer support division and that they've often received poor service when they did manage to get through. Unfortunately, poor customer service is a common problem throughout the processing industry.
Merchants Involuntarily Locked Into Contracts: This is a very serious issue that potentially involves illegal conduct on the part of the company's independent sales agents. We found many complaints from merchants who claim that they never agreed to sign up for a merchant account but nonetheless found fees being taken out of their accounts without their permission. Many of these merchants further allege that they were never provided with either a digital or paper version of their contract documents. It appears that MAS uses an electronic sign-up procedure that accepts digital signatures. Unfortunately, the convenience of this method is outweighed by the ease with which an unscrupulous sales agent could forge a merchant's signature on the contract documents. Although we doubt that the majority of independent agents are engaging in this sort of behavior, the company doesn't appear to be doing much of anything to help merchants who've been duped in this way. This alone is reason enough for us to recommend that you avoid doing business with Merchant Account Solutions. At the very least, do not provide your bank account information unless you've decided to sign up for an account.
Positive Reviews & Testimonials
We couldn't find any positive testimonials from merchants on the MAS website. Company-provided testimonials are always at least a little one-sided anyway, so this isn't a huge loss.
On the company's BBB profile, you'll find 62 customer reviews, with an overall rating of 4.65 out of 5. While there are a lot of 5-star reviews, almost all of them were only one or two sentences long and usually included praise for specific agents or customer service representatives. We strongly suspect that the company pressures merchants to post positive reviews to deflect attention from its high complaint volume.
In contrast, negative customer reviews invariably included a detailed description of problems similar to those found in the BBB complaints, including one case where a merchant had to file a police report after discovering that their signature had been forged on their contract documents.
Final Verdict
It should come as no surprise that we strongly recommend against doing business with Merchant Account Solutions, POS Pros, or whatever the company is calling itself this week. Yes, it offers a strong lineup of processing hardware from Clover and other reputable companies. However, there are hundreds of other companies that can offer these same products. There isn't a single product or service available through Merchant Account Solutions that you can't get elsewhere. In fact, the merchant services industry is inundated with companies that re-sell Fiserv processing services. While there are plenty of resellers that are just as bad as MAS (and even a few that are worse), there are also some that provide top-notch services and high-quality products at a fair price.
The main theme that emerges from our research into Merchant Account Solutions is one of a company that has taken all the wrong steps to attempt to remedy a negative public image. Rather than implementing improvements in the areas that have gotten it into trouble, it's chosen to try to cover them up by changing its DBA, actively soliciting positive reviews from customers, and overtly discouraging merchants from filing complaints. None of these efforts appear to have been very successful.
Because it's at least theoretically possible to get a month-to-month contract if you purchase your own equipment, we're bumping the company's score up to a still below-average 2.5 out of 5 stars. At the same time, it's obvious that Merchant Account Solutions will do everything it can — up to and including fraud — to get your signature on a long-term contract. Once that's accomplished, you can look forward to paying nearly twice as much as the industry average for processing and receiving little or no useful customer support from the company.
If you like the Clover lineup of products and are looking for a high-quality Fiserv reseller, we can't say enough good things about Dharma Merchant Services. It's one of the best and most ethical companies in the industry and one of our favorite providers. Our article, Clover Payments: 5 Top Merchant Services Companies To Compare, profiles several other excellent choices. Finally, we recommend checking out our Merchant Account Comparison Chart for a side-by-side comparison of several of our top-rated merchant account providers.
---
Our Top Pick To Save On Payment Processing 💰
PaymentCloud


---
PaymentCloud has an excellent track record for service quality, support, and fair pricing. Learn more from PaymentCloud.
Our Top Pick To Save On Payment Processing 💰
PaymentCloud


---
PaymentCloud has an excellent track record for service quality, support, and fair pricing. Learn more from PaymentCloud.
To learn more about how we score our reviews, see our
Credit Card Processor Rating Criteria
.