Namecheap Website Builder Review
Writer

Updated on:
Advertiser Disclosure: Our unbiased reviews and content are supported in part by
affiliate partnerships
, and we adhere to strict
guidelines
to preserve editorial integrity.
Namecheap Website Builder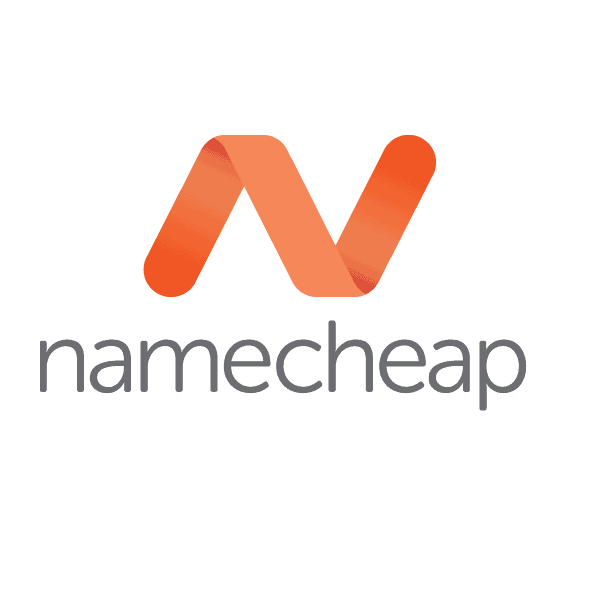 Pros
Inexpensive site hosting
24/7 live chat support
Free domain for 1 year
Full feature set on all plans
Cons
Not ideal for highly-trafficked sites
Limited features
Limited integrations
Namecheap Website Builder Overview
Dubbed one of Inc. 5000's fastest growing US companies of 2018, Namecheap got its start as a domain registrar back in 2000. We'll assume that even back in 2000, Namecheap offered "cheap" domain names for websites, as it still does to this day. Seven years after the company's founding, web hosting was incorporated into Namecheap's services. Most recently, Namecheap added its own website building software to the mix. Personally, I now like to call the company "Namehostingsitebuildingcheap." Think it will catch on?
In truth, Namecheap's path is a common one for a lot of domain and hosting providers. While Namecheap still offers managed hosting for WordPress users (plus lots of other types of web hosting), not everyone has the time or technical skill required to create and run a WordPress site. It makes sense that Namecheap would seek to expand its customer base by adding DIY site-building software for those without coding experience.
Namecheap's website builder software is called…(drum roll please)…Website Builder. Website Builder is now included with all of Namecheap's shared hosting packages and is the primary subject of this review. At first glance, the hosting packages themselves look like a pretty sweet deal, so it's quite intriguing to also have access to the full website builder on each of the plans.
Keep reading to learn more about Website Builder's features and usability, and to find out if it's the right tool for you.
Business Types Supported
Namecheap's Website Builder offers design templates for businesses in the following industries:
Art
Business
eCommerce
Education
Energy
Entertainment
Events
Food
Health
Hotels
Media
Nature
Personal
Services
Social
Sport
Technology
Transport
Travel
However, the main key to understanding what types of businesses work best with Website Builder is in Namecheap's own explanation of shared hosting:
Shared hosting offers the most cost-effective way to get a site online since the costs of maintaining a server are split among all the users. This style of hosting is best suited for a small website or blog that doesn't require advanced configurations or high bandwidth. Since shared hosting is not sufficient for sites with high traffic, high volume sites should look to VPS or dedicated hosting solutions instead.
In other words, if you expect a high amount of traffic during certain time periods (or generally high traffic as your business grows), or if you anticipate massive downloads from visitors, Namecheap's shared hosting is not for you by its own admission. "Small websites" and "low traffic" are relative terms, but it's good to keep in mind the general limitations of shared hosting.
Namecheap offers VPS (virtual private server) and dedicated hosting for more resource-heavy websites, but those plans don't come with Website Builder.
Pricing
To access Website Builder, you must first purchase a shared web hosting plan and connect at least one domain.
There are several different options for domains — Namecheap offers free and discounted domains to users on their shared hosting plans, and you can always transfer your domain from a different registrar.
For hosting, you'll be using Namecheap no matter what. Here are Namecheap's shared hosting packages. Each plan offers discounted rates depending on the billing schedule. Listed prices also include a 50% discount on your first year with the yearly and 2 year plans. Pricing doubles after your first year:
Stellar
$1.24/month (2 Year plan)
$2.57/month (Yearly plan)
$2.88/month (Monthly plan)
Up to 3 websites
30 subdomains
Backups twice a week
20 GB SSD
Free or discounted domain name
Free CDN
300,000 file limit
Unmetered bandwidth
50 FTP Users
Stellar Plus
$2.24/month (2 Year plan)
$2.44/month (Yearly plan)
$4.88/month (Monthly plan)
Unlimited websites
Unlimited subdomains
Unmetered SSD-Accelerated disk space
AutoBackup
Free CDN
Free or discounted domain name
300,000 File Limit
Backups twice a week
Unlimited FTP users
Stellar Business
$3.88/month (2 Year plan)
$4.44/month (Yearly plan)
$8.88/month (Monthly plan)
Unlimited websites
50 GB Pure SSD disk space
AutoBackup and Cloud Storage
Free or discounted domain name
Free CDN
600,000 File Limit
Unlimited subdomains
Backups twice a week
PCI compliance
Personal nameservers
By the way, shared hosting simply means that you share server space with a bunch of other websites, which is why it's so inexpensive. We'll cover more features of Namecheap's shared hosting in our Features section. For now, note that the primary differences between the three plan levels are the number of websites you can create, along with the type and amount of disk space. Also, all of the above plans include:
Email hosting
Lifetime free WhoisGuard privacy protection for your domain
50 PositiveSSL certificates free for the first year
30-day money-back guarantee (for first-time customers)
Free Supersonic CDN
24/7 live chat customer support
Extra Fees
Note that your SSL certificate is only free for the first year. After that, you must purchase a certificate annually. Prices vary widely based on your security needs, but those offered via Namecheap range from $5-$123 per year. There's lots of good information explaining the differences between certificates within Namecheap's security pages.
The only other cost listed on the shared hosting pricing page is $2/month for a dedicated IP address. While not a requirement, this is a good idea for some business types.
Ease Of Use
Finding your way to Website Builder is a multi-step process. Once you sign up for Namecheap hosting and either buy or connect your domain, you'll receive an email from Namecheap with a link to your Namecheap account. From here, you'll enter cPanel:
cPanel is a special control panel for managing all aspects of your hosting service, and it's where you'll find the Website Builder tool. It's actually a separate account from your main Namecheap account, with different login info. I was a little confused by this setup at first, and the comments on the Namecheap help pages told me that other users were as well.
Frankly, cPanel itself is a daunting dashboard for web novices, and you may never use many of the included functions. I've only shown the first section below:
Entering Website Builder, you begin by selecting a template for your site:
You can preview each template, and you can also watch a demo of how the homepage was originally built using the Website Builder tool. It's kind of neat to see Website Builder in action right off the bat, but I've found that these demos (which are basically little slideshows) are prone to freezing midstream.
Upon selecting a template, you're directed to your template editing interface:
The best part of the tool is that you are able to customize, drag-and-drop, and resize your page elements relatively easily. It mostly gets harder from there, unfortunately. If you've experimented with the editing tools of well-known DIY site builders like Wix or Squarespace in the past, I think Namecheap's Website Builder will feel a bit clunky and confusing.
Here's a closer look at your main toolbar atop the editing interface:
And, here are several ways I found these tools awkward or unnecessarily difficult:
Missing Dropdown Menus: You can drag-and-drop most of the items from the toolbar into your pages. The problem is that most of the items lack a dropdown menu you can see before you place the item. Instead, you place the item first and then choose what subtype you want. I'm used to seeing my options before I place something with other site builders.
Incomplete "Undo" Tool: Related to the above, you can't undo placing an item you've dropped — only the subsequent edits you've made to it. You have to find where to delete it separately (I eventually figured out you need to right-click and locate the remove button).
Difficult To Delete Blocks: If you drag-and-drop a full block with multiple components (e.g., team member profiles or a contact form) and then decide you don't want the block, I don't think you can delete the whole thing at once. Every time I tried to delete a full block, I had to delete each sub-component of the block individually. Of course, this wouldn't be a huge problem if "undo" let you just delete it all quickly!
Strange Items To Place: So, I have the option to drag-and-drop a payment processor right into the middle of a random page? The average user won't need the freedom to place several of the provided options, and I think this ability will actually do more harm than good for novices.
Complex "Properties" Screens: Each site component has its own Properties interface, which may be nice for some users who want to tweak every little nuance of each item non-visually via measurements, input fields, and a gazillion other settings. However, each Properties screen is quite different from the next, so there are multiple learning curves involved. To get an idea of what I mean, here is just one of three tabs inside the Properties configuration panel for a site menu bar:
Confusing eCommerce Software: I still haven't figured out how to properly use Website Builder's eCommerce system, and I haven't found any good tutorials. The back end is quite different than other shopping cart software I've used. Perhaps I could improve if given a bit more time, but it's not very intuitive from the start. I would probably set up an Ecwid eCommerce store instead, as it's already one of the drag-and-drop items.
My overall sense is that the creators of Website Builder came at this project thinking too much about what developers want, and not understanding enough about what novice website creators want. Even though you don't need actual coding skill to make changes to your site with Website Builder, I don't think Namecheap has figured out yet how to best cater to a non-coding audience.
Meanwhile, you don't get a lot of assistance from the Namecheap website itself. There's a basic guide to the main editing tools in the knowledgebase, but no in-depth tutorials or videos. The silent slideshow demos of template creation give snapshots of how to make adjustments, but we can't be expected to watch all the demos of all the templates to catch all the functions in action. We need a comprehensive tutorial (or set of tutorials) all in one place that walk us through site modifications step-by-step — and with audio commentary to explain what on Earth is happening!
Hardware & Software Requirements
There are no special hardware or software requirements for the Website Builder. All you need is a solid internet connection and an up-to-date web browser.
Features
Happily, all of Website Builder's features are available across all shared hosting plans. There are some differences between hosting packages, though. Check the "Tech Specs" at the bottom of the shared hosting pricing page for the full list.
To be honest, the average Website Builder user won't care much about most of the hosting specs, but I highlighted a few that may pique your interest below. It is good to have a general idea of which hosting limitations you're likely to hit first so you can decide which plan to use, and predict if/when you'll need to upgrade.
Number Of Websites: You can create three with Stellar, and an unlimited number with Stellar Plus and Stellar Business.
Disk Space: The type and amount changes as your package level changes.
Subdomains: 30 with Stellar, unlimited with Plus and Business
Email Features: If you're using Namecheap's email hosting, you get 30 email accounts and 10 mailing lists on the basic Stellar plan. These are all unlimited on the other two hosting plans.
PCI Compliance: Only the Stellar Business hosting servers are PCI compliant. This is essential if you are planning on operating an online store.
With those more technical differences out of the way, let's quickly round up the tools Website Builder brings to the table. Items you can drag-and-drop into a page include:
Text, pictures, & photo galleries
Shapes, lines, & customizable buttons
Social media buttons & feeds
Contact forms
Language switcher (with flags or a dropdown menu)
Payment processors
Mp3 player
Youtube & Vimeo videos
Banners
HTML code
Simple tables
Google AdSense (requires HTML configuration)
Namecheap's eCommerce shop widget
Ecwid eCommerce shop
Maps by Google, Yandex, & Bing
Below are the pre-made block types you can currently add to your sites. These typically include a few individual elements (such as images and text fields) combined into a group:
Contacts
About Us
Media
Teams
Products
Footer
Testimonials
Services
Social
Welcome
Blog
There is also a free image library you can draw from. I'm not sure of the origin of these images, but it looks like a free service similar to Unsplash. I don't see any way to edit images within the Website Builder.
A few features that are noticeably absent are booking and reservations tools (essential for restaurants, salons, and hotel websites).
Finally, a few additional features appear in the dropdown menu at the top right of your editing interface. These include adjustments to your site-wide fonts, SEO settings, backgrounds, and favicon. The editing interface itself is also available in over 45 languages.
All in all, I'd say Website Builder offers a decent but slightly underwhelming feature set for a DIY site builder.
Web Design & Editing
Templates
Building a site with Website Builder always begins by selecting a template. Namecheap offers approximately 200 templates, and the collection includes a good amount of diversity. The overall quality of templates is respectable, but some designs seem a bit dated or basic. Most are not quite as elegant or contemporary as a Wix or Squarespace design. Note that if you change templates after editing, the changes to the current template will be lost.
Desktop Editor
From a desktop or laptop, you can view how your site will look on multiple devices, with gridlines that adjust for each format. Preview is available for each format as well. You also have the option to save your site and publish it, save a draft of your site without publishing it, or backup and restore your site. For more information on using Website Builder's editing interface, head back up to the Ease Of Use section of this review.
Website Builder does not have a mobile app for editing your site.
Mobile Responsiveness
Website Builder's tool for making your site automatically and fully mobile-responsive is currently in beta testing. This tool is called Auto Layout in the top toolbar. Unless you choose this option, you will be in charge of how your site looks on various devices, with help from the gridlines within the editor and the preview tool. Your sites are still "responsive" to changing devices if you don't use Auto Layout, but you'll need to make sure they actually look okay.
Integrations & Add-ons
Namecheap's descriptions of its three Stellar shared hosting packages mention access to 100+ free apps. This is a reference to the Softaculous app store, which is automatically connected to your shared hosting account and can be reached from the cPanel. I looked through most of these apps, and they're largely open-source programs that require coding skill.
I imagine that most Website Builders users will primarily use the modules already present inside the site editing dashboard. These include simple modules like YouTube and Google Maps, as well as payment processors and gateways like Stripe, 2Checkout, Braintree, and PayPal. For online sellers, the native Ecwid app could also come in handy.
Namecheap-proper does include a little app store of its own, with only 15 apps available. Take a look:
Again, most of these apps aren't relevant to Website Builder users. In fact, several are third-party site builder apps themselves!
Security
Namecheap secures their users' websites in a few different ways. Every Website Builder account includes 50 free SSL certificates as well as a virus scanner. In addition, Namecheap provides secure, reliable hosting with fully redundant data, firewalls, regular backups, and server monitoring. Namecheap also claims to offer 100% uptime.
Customer Service & Technical Support
Namecheap offers 24/7 live chat support on all shared hosting plans, along with web ticketing. There is no phone support offered.
When you go to submit a ticket or enter live chat, "Website Builder" is not currently one of the categories to select, but I'm assuming this will be added in time.
On the Stellar Business plan, you also have access to "priority support." According to the description, this means customer service will respond more quickly to your initial request, and also prioritize finding a resolution to your issue. I tried to ask a live chat rep what that means, but she didn't really have any answers for me. She did respond to my chat within 30 seconds, though!
You can find a blog and how-to videos on the Namecheap website, but Namecheap's main self-help resource is its knowledgebase. I'd like to see more knowledgebase resources specifically related to Website Builder in the future.
User Reviews
Negative Reviews & Complaints
As a relatively new tool offered by a company that's already well known for its other offerings, Website Builder has a limited track record so far. The most common complaints are about Namecheap's domains and hosting. Less often, comments mention technical or payment issues. I have also seen a number of complaints that mention poor customer service from Namecheap.
Regarding Website Builder, a few users ask Namecheap if Website Builder offers a certain feature, and are often told the feature is not available. One customer simply called it a bad tool, but used stronger language.
Have you tested Website Builder yourself? If you were already a Namecheap customer, did your experience with this particular piece of software change your views about the company as a whole? Let us know in the comments!
Positive Reviews & Testimonials
For many years, Namecheap has been collecting verified customer reviews at a website called Shopper Approved, either at checkout or via customer surveys. In fact, there are over 1.5 million total Namecheap reviews collected at Shopper Approved alone.
I have mixed feelings about this sort of service — where a business pays to have a feedback collection solicited and maintained. Still, I read all one million reviews at Shopper Approved (kidding: I read enough to track the patterns) and checked out the positive reviews at a few other places around the web (Trustpilot, comment sections of other Namecheap reviews, etc).
Again, there's just not much feedback specifically about Website Builder at all. We'll just have to wait and see what turns up over time. Meanwhile, here are a few things users like about Namecheap in general:
Inexpensive
Good Feature Offerings
Easy To Use
Clear Pricing
First-Time User Discount
Periodic Special Deals
Final Verdict
Although I think Namecheap's Website Builder may work for some, it is not the best option for most businesses. The main issue with Website Builder is that it is competing against a lot of other great DIY site building platforms. Website Builder may be newer than the competition, but it still has a long way to go to catch up in both features and user-friendliness.
If you're a site-building novice, I'd recommend taking a look at Wix, Squarespace, or a similar all-inclusive service that really specializes in ease of use. The creators of these platforms have always had usability at the forefront of their minds, and you notice this immediately when you use the software. If opening an online shop is your primary goal, it's also worth checking out Shopify, or another easy-to-use eCommerce platform that also has website construction capability. As an added bonus, things like hosting, SSL certificates, and management of most other technical issues are included in your subscription.
Of course, the primary appeal of using Website Builder along with Namecheap's shared hosting is the price — cheap! I think Website Builder can certainly get the job done if you find yourself in several of the following scenarios at once: 1) you're already comfortable with dashboards like cPanel, 2) you are an existing customer with Namecheap for other services, and you've had good experiences with the company and its customer support, 3) you are tech-savvy, and 4) you want to create a fairly simple website with low resource demands.
Website Builder is still a relatively new tool, and Namecheap is a solid company. Perhaps support materials and tutorials for Website Builder will improve quickly with time, along with the ease of use of the software. For now, I'm cautiously optimistic.
---
We've done in-depth research on each and confidently recommend them.
We've done in-depth research on each and confidently recommend them.
To learn more about how we score our reviews, see our
Website Builders Rating Criteria
.
Read Next