Contributor

UPDATED
Advertiser Disclosure: Our unbiased reviews and content are supported in part by
affiliate partnerships
, and we adhere to strict
guidelines
to preserve editorial integrity.
Orderhive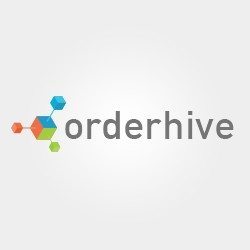 Pros
Advanced feature set
Wide range of integrations
Good value for money
Cons
Buggy
Low-quality support materials
Orderhive Overview
The word "hive" is pretty evocative. It conjures up mental images of insects, architecture, and sweet, sweet honey. As a metaphor for business, it invokes both the light and dark ends of a spectrum. On one hand, there's productivity, cooperation, and organization — all very hive-like. Less appealing, however, are concepts like groupthink, myopia, and identity loss.
It's safe to assume that OpenXcell Technolabs had the positive traits of a bee colony in mind when they developed their application Orderhive. Created to handle inventory and other backend tasks, this SaaS (Software-As-a-Service) application is designed to help small to medium-sized companies stay organized. Using a variety of integrations, you can sync sales, accounting, and shipping through one portal.
Although based in Ahmedabad, India, OpenXcell designs its products for the English-speaking world. How does Orderhive stack up against its competitors? Let's take a look.
Pricing
Orderhive offers four pricing plans. Payments are made monthly, although you can receive a 10% discount for paying annually. Orderhive offers a free trial. No credit card information is required, and you can cancel your subscription at any time.
Starter
$49.99/month
Inventory management
Order management
Purchase management
Shipping management
Stock transfer
Reports
Wholesale management
Shipment tracking
200 orders
1 user
Professional
$149.99/month
Inventory management
Order management
Purchase management
Shipping management
Stock transfer
Reports
Wholesale management
Shipment tracking
1,200 orders
3 users
Growth
$299.99/month
Inventory management
Order management
Purchase management
Shipping management
Stock transfer
Reports
Wholesale management
Shipment tracking
3,000 orders
5 users
Enterprise
Contact for pricing
Inventory management
Order management
Purchase management
Shipping management
Stock transfer
Reports
Wholesale management
Shipment tracking
Dedicated manager
Unlimited orders
Unlimited users
Extra Costs
Before going with Orderhive, there are a few extra costs to be aware of:
Setup Fee: There is a mandatory one-time setup fee of $99 for all Orderhive subscriptions. Orderhive hides this little detail under a tab on their price page in a barely legible tiny gray font. We wish the company were more transparent and open about this fee.
Additional Users: Additional users cost an extra $50/month per user.
Extra Orders: On the Starter plan, extra order costs $0.30/per order. On the Professional plan, extra orders cost $0.15/per order. On the Growth plan, extra orders cost $0.12/per order.
Web-Hosted Or Locally Installed
This is a web application. The software lives in the cloud and does not require a download.
Ease Of Use
My biggest takeaway from Orderhive is that the user experience (UX) is really strong. The software is great at teaching each task. The first time I generated a Sales Order, the interface walked me step-by-step through the fulfillment process. I was able to create a packing slip and confirm that the product shipped without having to reference help docs or hunt around the interface.
Navigation for the app is handled by a left-hand sidebar that uses icons to symbolize the seven main functions available. The hover-over text reveals the function name, but you'll find that it won't take long for you to associate each symbol with the appropriate task. It's a popular design choice these days, one I tend to gravitate towards. It saves valuable real estate in the interface.
The workflow itself is intuitive, and the software makes sure you're never lost. For example, if you don't have any salespeople in the system, Orderhive will automatically take you to a page where you can add agents. There was never a moment in my trial where I felt confused about where to go, what page I was on, or what task should come next.
Adding integrations is also quick and easy. The test case of my Shopify store imported all my products to Orderhive immediately, and all orders placed through the former were pushed automatically to the latter. It was all very seamless.
Overall, the application is well designed and easy to use. In terms of UX, I'd put Orderhive in the top tier of the current market, ahead of both TradeGecko and Stitch Labs.
Customer Service & Support
Orderhive offers what I have come to expect as the "standard" set of customer support options, but not all of them are quite the same as what is offered by their competitors. Let's take a look:
Knowledgebase: A knowledgebase is, very simply, a library of articles describing the basic features of the publishing software, going into great detail about exactly how to use each feature. At least, that is what a knowledgebase usually is. In Orderhive, the knowledgebase (called the knowledge center), is a list of short descriptions of the app's features. I definitely miss the more extensive explanations from other, more standard knowledgebases, but it is better than nothing.
Video Tutorials: These are even more important than usual due to the lack of detailed information in Orderhive's knowledgebase. Fortunately, Orderhive has put together a more comprehensive library of videos than I am used to seeing from software developers. The videos are pretty standardized and topic-specific, so it is pretty easy to figure out which one you need to watch. Nice.
Infographics: This is somewhat bizarre because I have seen developers use infographics for support in the past. However, the infographics found on Orderhive's website do not seem to be intended to instruct users on how to use the app but rather to offer more generalized business advice. Harmful? No. Helpful? Also no.
Phone/Email: Of course, you can always contact the dedicated customer support team, but I warn you: if you want to talk to someone on the phone, you will need to pay for the "Standard" or higher subscription. This kind of thing rather irritates me; all customer should be able to access the same level of support. Bad form.
User Reviews
On the whole, people seem to mostly like Orderhive. However, there are some issues that you should be aware of. Let's take a look.
Negative Reviews & Complaints
Here are the most common complaints I could find for Orderhive:
New Version Missing Features: Recent updates from version one to two have seen some long-time users frustrated that not all of the old features made their way to the new platform. I was not able to find specific examples of these features, though, so take that with a grain of salt.
Sub-Par Integrations: I saw several complaints that the different integrations with Orderhive are not as effective as you might hope. For example, some of the POS integrations (Woocommerce, in particular, was mentioned) do not go both ways; this makes extra work for shop owners. There were a couple of other similar examples as well.
Long Wait For Bug Fixes: It is normal for a software to develop bugs; that is the cost of an iterative design process. However, what is less normal is making customers wait long periods of time for fixes to those bugs. Several users report this problem with Orderhive, with one reporting a more-than-six-week wait on a critical bug fix. Not great.
Positive Reviews & Testimonials
The reviews I've found for Orderhive are mostly all positive, saying that the tech is great, the software is easy to use, and the customer service team is friendly and helpful. There is particular love for how quickly information from sales channels updates in the app. I can back that up from my own experience. Here's a sample of what some have had to say:
So far so good! We are currently using it for stock management between bigcommerce and Amazon UK & it's working a treat. Super fast stock adjustments being pushed to the selling platforms within seconds. Where other platforms out there can take up to 30mins to push stock updates which has caused over selling at times. They also added Parcelforce onto the shipping options for us which was great.
Orderhive has been a great boon to my online business with their seamless management systems of catalog management as well as order fulfillment! Any issues faced are swiftly tackled by their great team, who have often gone out of their way to help us even on public holidays!
Features
The application contains these main tools:
Dashboard: Contains an overview of your account, including sales stats and analytics
Manage Channels: A portal that allows you to add/delete integrations or view/edit your current ones
Order Management: Displays orders, along with their fulfillment status, and print shipping labels in batches
Contacts: Stores all of your customers and suppliers
Stock Transfer: Accurately track products as you move them from warehouse to warehouse
Return Management: Keeps your returns organized and simple, making your customers happy and your stretch low
Inventory: Allows you to manage your stock levels, add new products, and adjust pricing
Purchase Orders: Displays your purchase orders, and allows you to create new ones
Tracking: Providers tracking information for all shipments
Reports: Displays statistics for your account that can be exported into a spreadsheet format
The basic workflow of Orderhive is pretty simple. You can start by setting up your integrations, importing products from your sales channels (or manually inputting them if that's more your speed), making any necessary edits or adjustments to your stock, and then using the software to quickly and easily keep track of your inventory, with a decent array of reporting tools. It doesn't take long to get off the ground.
Built into the top navigation bar are a handy shipping calculator, a link to some mobile apps, a help dropdown, and a tab for your user settings. The top left-hand corner of the page also contains an "Add" button that allows you to quickly populate your account with a new sales channel, sales order, customer, supplier, or purchase order.
Of all the available features, the Orderhive team is most proud of their custom builds. Each user works with a customer service agent to set up a tailor-made solution for their business. The marketing representative I spoke with was also eager to point out that Orderhive supports many different currencies, which is great for organizations that do a lot of international business.
Integrations
Orderhive offers a pretty good list of integrations that expand your overall use of the app. Unfortunately, as noted above, not all of these integrations work as well as you might hope. Still, the list of possibilities is extensive. Here are the best options:
eCommerce
Marketplaces

Amazon
eBay
Etsy
StoreEnvy
Flipkart

Point Of Sale
Shipping

EasyPost
USPS
FedEx
AfterShip

Accounting
Payment
Tracking
Final Verdict
Orderhive is a well-designed, solid piece of tech. As I mentioned earlier, I'm impressed by the UI, and with how nimble the app runs. Granted, that was for my small test case. I'd be interested to see how it handles a larger volume of stock for a company that takes orders in the tens of thousands. To date, though, the online community seems happy. We'll see if that changes.
I am also concerned by the sometimes-bizarre customer service; this is one of the more important categories of any software review. How companies handle disgruntled users reveals a lot about those companies, and I have to say I am concerned. I read a lot of negative reviews in this line of work and I have rarely encountered people as frustrated as when I was looking into Orderhive's record. Having said that, these negative reviews were the vast minority, with most users finding Orderhive just fine for their needs.
As with any business tool, it's best to evaluate what your company needs from a solution and try to determine if the pluses outweigh the minuses. If you're already using an Inventory SaaS and are frustrated with your current solution, I would definitely give Orderhive a try. You might find it's the right fit for your own small to mid-sized insect colony. Buzz, buzz.
---
Featured Free Corporate Card
Ramp


---
Ramp offers a free corporate card for virtually any business. Start earning rewards with your corporate spending today. Get your free card.
Featured Free Corporate Card
Ramp


---
Ramp offers a free corporate card for virtually any business. Start earning rewards with your corporate spending today. Get your free card.
To learn more about how we score our reviews, see our
Inventory Software Rating Criteria
.