Expert Analyst & Reviewer

UPDATED
Advertiser Disclosure: Our unbiased reviews and content are supported in part by
affiliate partnerships
, and we adhere to strict
guidelines
to preserve editorial integrity.
Pros
Easy to use
Versatile editor
Good public reputation
Cons
Not mobile responsive
Expensive
Few native features
PageCloud Overview
PageCloud is an innovative Canadian website builder with a refreshing approach to DIY site creation. Drag-and-drop website builders have largely taken on one of two forms in recent years. In the first category, you have streamlined builders like Weebly, Wix, Duda, and uKit: easy-to-use tools the hobbyist or busy small business owner can use to create professional (if somewhat interchangeable) websites in as little time as possible and with a minimum of fuss. In the second category, you have more intricate site creation tools (like Webydo and Webflow) which are geared toward those with at least some flair for web development and design. (Squarespace falls somewhere in the middle.)
PageCloud definitely belongs to the latter category. The company's ethos, as explained by CEO Craig Fitzpatrick, is to give its users complete creative freedom while remaining accessible to the non-coding masses.
https://youtu.be/etl0L9CvI10
When asked about the target audience for PageCloud, Fitzpatrick replied:
The market is a spectrum. Our sweet spot is sites between 1 and 20 pages, for professionals and small to medium sized businesses. In other words, most of the internet. While the biggest (enterprise) sites get most of the web traffic, in terms of publishing, the vast majority of pages are on the long tail of sites. Professional designers stand a lot to gain – there are so many world firsts baked into the technology that is a designer's dream. Like being able to copy layers straight out of PhotoShop and paste them right onto a web page.
Let's see how well PageCloud fulfills its stated mission of bringing unchained open-ended website creation to the 99% of us who don't code.
Pricing
Sign up with PageCloud and you'll be able to freely use the platform for 14 days. If you want to continue using PageCloud beyond the free trial period, you'll need to sign up for PageCloud's paid subscription plan. (That's right: there's just one plan. Keeps things nice and simple.) The details are as follows:
$20/month (annual plan)
$24/month (month-to-month)
Hosting
Unlimited pages
Unlimited app integrations
Expert support
Mobile optimized website
Page layout importer
Custom domain support
Free (for one year) domain with Hover — annual plan only
Free (for one year) branded Gmail account
Payment is accepted via credit card. Unfortunately, you can't pay via PayPal.
Web-hosted or Licensed
PageCloud is web-hosted.
Hardware/Software Requirements
PageCloud's editor works with the following browsers:
Chrome: Version 47 and newer
FireFox: Version 44 and newer
Safari: Version 9 and newer
Internet Explorer: Version 11 and newer (though some aspects of the editor, like importing a page, aren't fully compatible with IE)
Apologies to all you Microsoft Edge superfans out there, but Edge does not work with PageCloud.
Business Types Supported
Given PageCloud's emphasis on design freedom and endlessly customizable aesthetics, PageCloud has a natural appeal for artists and is well-suited to portfolio websites. In looking over the titles of the 17 flexible "themes" — PageCloud abhors "templates" for being rigid and authoritarian — you can tell exactly who the target market is supposed to be. These titles include:
Wedding Photographer
Travel Agency
Author
Burger Restaurant
Hair Salon
Musician
Clothing Store
Spa
Yoga Studio
Chocolatier
Spinning Club
Fair Trade Coffee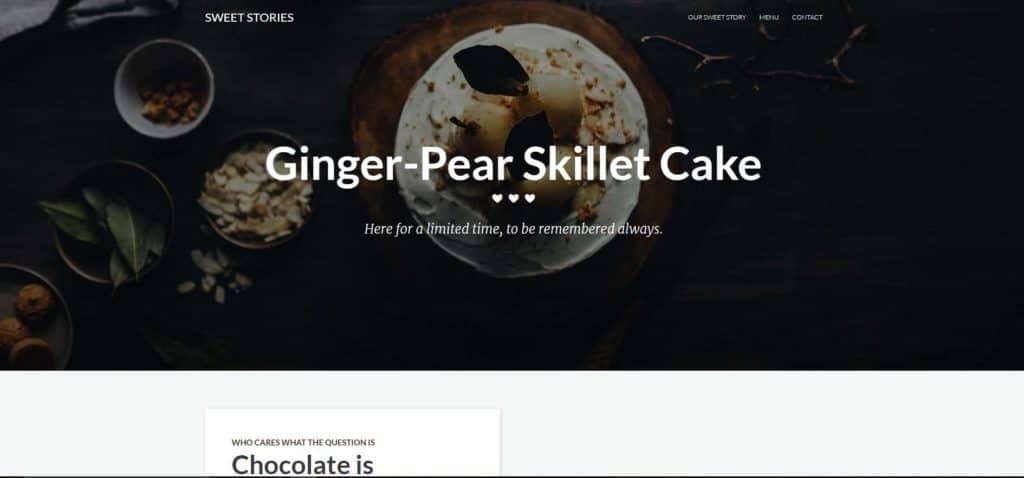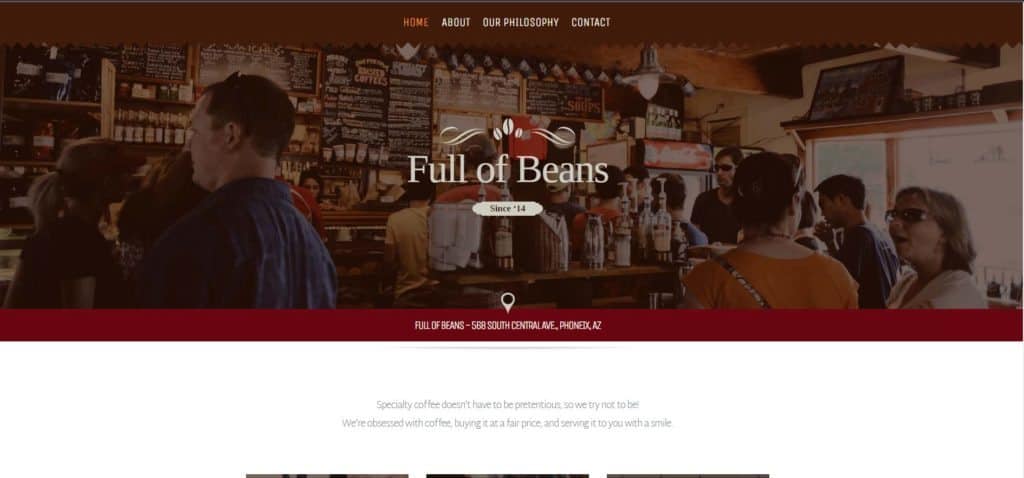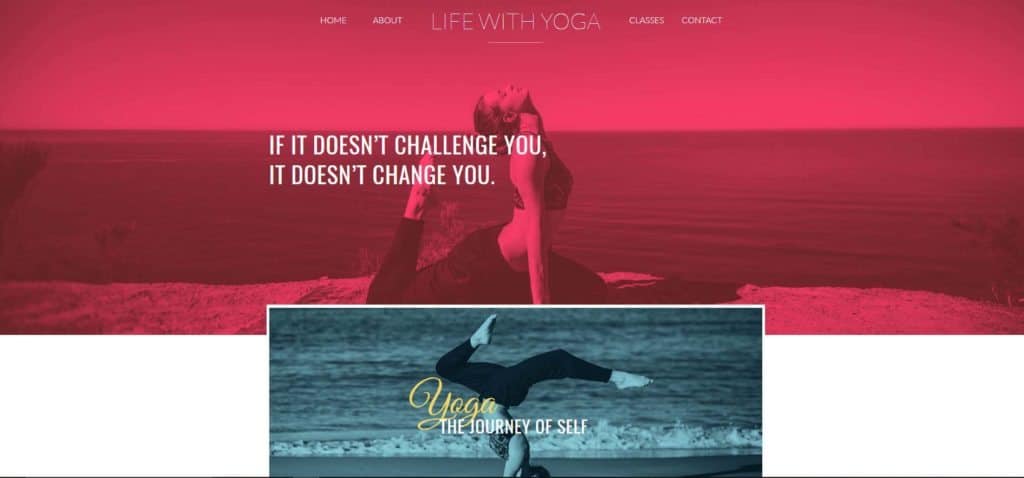 PageCloud is targeting the sort of businesses you'll see if you stroll around Silver Lake.
Ease of Use
PageCloud's focus on complete design freedom is apparent when using the editor. Truly, this is no fill-in-the-blanks website builder. The platform works as advertised: I tried dragging a YouTube link onto my page, and–lo and behold–there it appeared, right where I dragged it! I was then able to resize the video at will. And as promised, you can copy layers from Photoshop and paste them into your site. It's a system that combines precision design with breezy ease-of-use. I had a blast playing with it.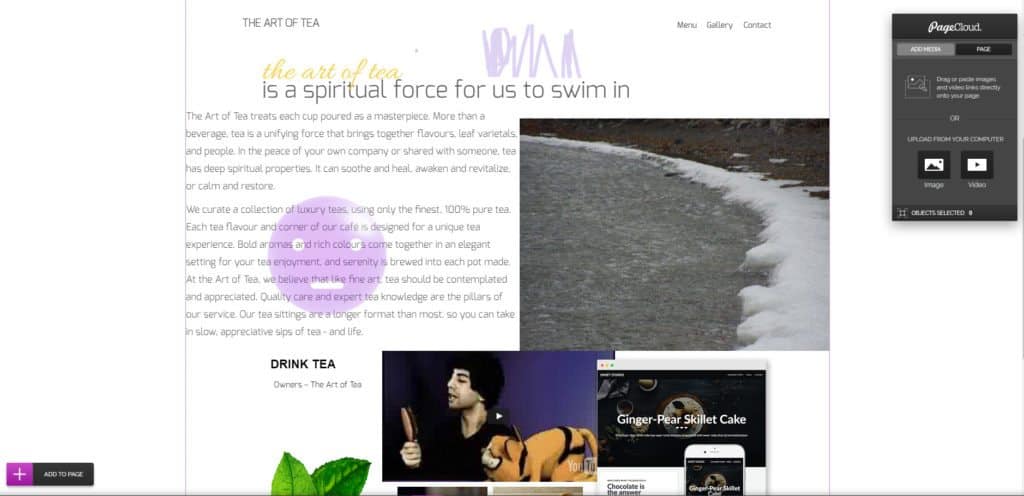 Another aspect of PageCloud's editor I feel compelled to praise is the ease with which you can micromanage the look of your mobile site. While you edit the desktop version of your site, the editor does its best to automatically create a responsive, mobile-optimized version as well. But when you click the "mobile" tab at the bottom of the editor, you'll find that you have complete control over everything on your mobile site. I've yet to find another website builder that more ably facilitates precision mobile site editing. Just keep in mind that customizing your mobile site is a necessity, not a luxury. That's because PageCloud websites are not mobile responsive — that is, they do not automatically adjust to fit devices with small screens, like smartphones. This is an artifact of PageCloud's design philosophy, as mobile responsiveness requires a less freewheeling editing system.
Of course, it's an open question whether this design freedom will lead its users to create better websites than they otherwise would have with a more rigid website builder. The constrictive templates used by other builders were created by web design professionals, and the target audience for website builders is small business owners, hobbyists, and freelancers — not web designers. It may well be the case that a rigid template-based platform prevents overwhelmed entrepreneurs from making rookie design mistakes – in which case, uninhibited design freedom may not be an unalloyed plus. However, accepting the foundational premise of PageCloud's design philosophy, I have to say that the company has largely fulfilled their vision. The editor is easily used, versatile, and just plain fun.
PageCloud helpfully provides undo/redo buttons at the bottom of the editor, giving you a safety net when your editing goes wrong. One especially helpful feature of the PageCloud editor is a link at the bottom that takes you to a list of keyboard shortcuts for Windows (or Mac, as the case may be). Web designers obviously aren't going to need a reminder of the keyboard shortcut for pasting things from the clipboard, but, keeping in mind the target audience for website builders, this handy shortcut list is invaluable.
Features
Compared to most other website builders, PageCloud handles its widgets in a different way. Apart from a few newsletter signup forms and some rather hard-to-customize contact forms, PageCloud has no built-in features/apps/widgets. Instead, PageCloud integrates with third-party apps via pasted embed codes. Here's the full list of third-party services compatible with PageCloud:
Images
Albumizer
Cincopa
Colorzilla
Getty Images
Pinterest
PhotoSnack
Houzz
SnapWidget
SmugMug
Video
Animoto
Facebook
Twitch
Vimeo
Wistia
Youtube
Social
Add this
Disqus
Embed Social
Facebook
Instagram
Linkedin
Pinterest
ShareThis
Twitter
Tumblr
Yelp
Music
Bandsintown
iTunes
MixCloud
SoundCloud
Spotify
Events
Eventbrite
FourSquare
Google Calendar
Meetup
OpenTable
SetMore
You can book me
Vctia
Analytics
Chat
Chat Center
Happy Fox
Hip mob
Intercom
Olark
Purechat
Tawk.to
Zopim
eCommerce
Forms & Docs
Google
Insightly
JotForm
Wufoo
Maps & Weather
Accuweather
Bing Maps
Google Maps
Mapbuildr
MapQuest
Weather bug
Weather Network
Animations
Fonts
Google Fonts
Adobe Typekit
It's an extensive list and includes many fine eCommerce, live chat, and social media integrations. But it raises an obvious issue: If you're planning on making use of a significant number of these add-ons, you're going to be spending a lot of time creating accounts on third-party sites just to add functionality to your PageCloud website. Even Google Maps isn't built into the system – you have to open Google Maps in another window and then drag it over to your site. Obviously, this isn't difficult to do, but it is a hoop you have to jump through just to add a map – a hoop most other site builders don't make you traverse.
PageCloud may provide remarkable design freedom, but at the same time, you have to wonder if design freedom is a higher priority for the average small business owner than built-in eCommerce/blogging/form-building. Having these things available in-house is undeniably convenient for the average aspiring site owner, but PageCloud doesn't operate this way. One could argue, however, that what PageCloud lacks in convenience, it makes up for in flexibility. Its compatibility with such a wide range of services makes PageCloud a versatile platform indeed.
Web Design and Editing
Templates: Remember, PageCloud has themes, not fascist templates. These themes are just a starting point from which to build and do not lock you into any particular layout or arrangement of content. If you value creativity and originality in website creation, this is a good thing. If you're used to website builders, like Weebly, that hold your hand and make you color within the lines, your reaction to this newfound freedom might be akin to that of the ants Homer inadvertently sets free aboard the Space Shuttle in that one Simpsons episode.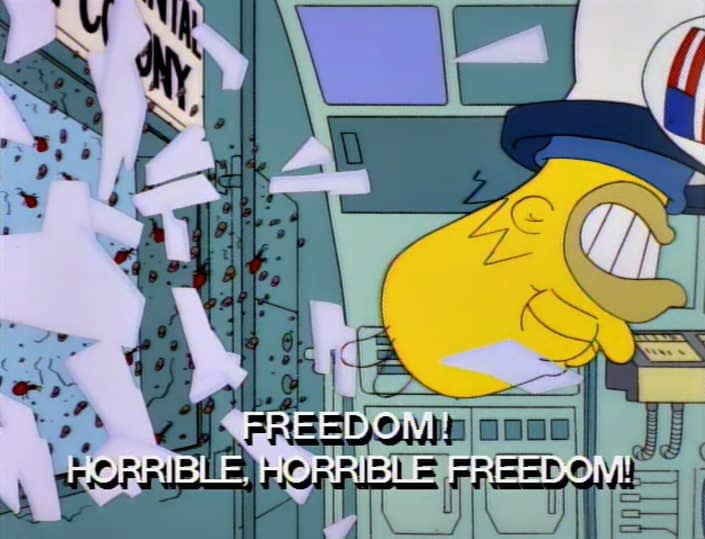 Mobile Editor: PageCloud doesn't have any kind of mobile editor. Given the uniqueness of PageCloud's editing system, replicating this system on a mobile device would be a tall order indeed.
Customer Support
PageCould's customer support consists of a knowledge base/FAQ, email support, and live chat support between 9 am – 4:30 pm EST Monday through Friday. The knowledge base is fairly extensive, and my email query was answered within a couple hours.
Negative Reviews and Complaints
A number of users have registered their complaints on PageCloud's Facebook page, noting that there is a distinct lack of native functionality (no blogging, for example) and that integrating third-party apps can sometimes be more difficult than advertised. Others had qualms about the responsiveness of the customer service.
Positive Reviews and Testimonials
In reviewing the comments posted to the Facebook page, many other customers had good experiences with both the software and the customer support. Some praised the open-ended design philosophy and the ability to integrate with a wide variety of different services. Other reviewers have had a lot of positive things to say about PageCloud's versatile drag-and-drop system, the ability to import the design of an existing website, and the ability to simply copy fonts from Google Fonts and paste them into the editor for use.
PageCloud currently scores an average customer rating of 9.4 out of 10 on Trustpilot. Not too shabby!
Final Thoughts
PageCloud's wide-open approach to website building is a breath of fresh air in an industry dominated by paint-by-numbers solutions. Being able to simply drag images and videos into the editor from another browser window is quite refreshing. And given PageCloud's compatibility with a broad range of web-based services, there's a lot of things the creative website owner can do with this creation software.
However, the lack of native blogging, eCommerce, or form building solutions means you'll have to rely on third-party widgets to a greater degree than you would with other website builders. Furthermore, the lack of mobile responsiveness means you'll have to spend time working specifically on your mobile site – unlike with most competitors, the platform won't do it for you. These aspects of PageCloud mean that the user will have to spend extra time to get things right, and time is not something the typical small business owner has in limitless supply. While PageCloud's freedom-tinted approach to website creation is laudable, it comes with some inherent drawbacks. I can envision raising PageCloud's rating if they add further native functionality to their editor, but for now I'm going with three and a half stars.
---
We've done in-depth research on each and confidently recommend them.
We've done in-depth research on each and confidently recommend them.
To learn more about how we score our reviews, see our
Website Builders Rating Criteria
.