Paragon Financial Group Review
Expert Analyst & Reviewer

UPDATED
Advertiser Disclosure: Our unbiased reviews and content are supported in part by
affiliate partnerships
, and we adhere to strict
guidelines
to preserve editorial integrity.
Paragon Financial Group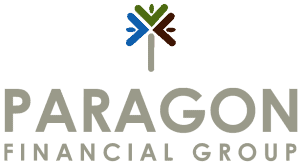 Pros
Suited for small business
Relaxed borrower qualifications
No credit score requirements
Competitive terms and fees
Cons
Unsuited for B2C businesses
Possible additional fees
Paragon Financial Group Overview
Paragon Financial Group is a business funder that offers invoice factoring and other financial services to eligible businesses. Founded in 1994, Paragon Financial Group has been in operation for over 20 years.
This company works with most B2B and B2G businesses as long as they make between $30,000 and $10 million in sales each month. Paragon advertises that it's able to work with most businesses, including startups, fast-growth businesses, non-bankable businesses, businesses with tax issues, and those with a high client concentration.
Paragon offers non-recourse factoring through credit protection, meaning that Paragon will accept the loss if your customer does not pay due to bankruptcy. Because of this, Paragon is best for businesses that provide services or products for large big box stores (like Walmart), manufacturers (like General Motors), or government agencies.
If you make less than $30,000, you will likely need to look at other factoring services. However, Paragon is worth considering for businesses that fit the company's revenue range, especially if your business has tax issues or client concentration.
Interested in learning more? Read on for the details!
Services Offered
Paragon Financial Group offers these services:
Government contract financing
Borrower Qualifications
Here are the necessary requirements to qualify for Paragon's invoice factoring:
| | |
| --- | --- |
| Time in business: | N/A |
| Credit score: | N/A |
| Business revenue: | $30,000 – $10 million per month |
Because invoice factoring is dependent on your customer paying, Paragon does not have strict requirements regarding which businesses are eligible for its services. You are still eligible if you have poor credit or very little time in business.
Paragon works with businesses in most B2B and B2G industries, with the exception of third party payee medical, construction, and consumer services businesses.
Terms & Fees
These are Paragon Financial Group's invoice factoring terms and fees:
| | |
| --- | --- |
| Credit facility size: | $30,000 – $10 million per month |
| Advance rate: | 80% – 90% |
| Discount rate: | Typically 0.9% – 2.5% per month |
| Max overdue account: | 90 days |
| Additional fees: | Yes, varies by business |
| Contract length: | 12 months |
| Monthly minimums: | Yes |
| Factor all invoices: | No |
| Recourse or non-recourse: | Non-recourse |
| Notification or non-notification: | Notification |
Unlike many other factors, Paragon offers non-recourse factoring. This means that, if your customer goes bankrupt, Paragon will accept the loss for any unpaid invoice.
At between 0.9% – 2.5% per month, Paragon's fees are lower than or comparable to others in the industry. Unlike some other factors, which roll their other fees into the advance rate, Paragon does charge additional fees (which will vary based on your business). Possible fees include diligence fees, early termination fees, batch fees, and others.
Application Process
The application process is as simple as filling out a short application form via the company website and submitting a few financial documents for verification.
According to the FAQ, these are the documents you will need to supply:
Most recent accounts receivable and accounts payable aging reports
Articles of Incorporation or dba filing
A master customer list
A sample invoice
When you have completed the application, you will be contacted by a representative from Paragon Financial, who will talk you through Paragon's terms and fees, answer any questions you might have, and request additional documents if necessary.
According to the FAQ, your initial funding will be available 3 – 10 days after you have signed the agreement.
Sales & Advertising Transparency
The Paragon website provides a fair amount of information and resources that will help you understand invoice factoring, as well as the specific terms and fees offered by the company. The factoring calculator is an especially helpful tool if you want a good idea what your factoring arrangement might look like.
In my experience, the customer service is similarly transparent and willing to answer questions.
Customer Service & Technical Support
Customer service is available via phone, email, or live chat.
Although one reviewer claimed that the staff was rude, most reviewers report positive experiences with customer service representatives. In my experience, the service was informative and easy to contact.
It's worth noting that, because Paragon Financial Group performs the collection services for you, the factor will be in direct contact with your customers. While no reviews online specifically address how the staff handles your customers, Paragon advertises a "soft touch" approach with your customers. The company also has this to say on the subject:
The last thing we want is for you to lose a customer. We are not a collection agency. We will never harass your customers for money. Maintaining your customers' goodwill and confidence are of utmost importance to us!
User Reviews
Negative Reviews & Complaints
Paragon Financial Group has a profile on the Better Business Bureau with an A+ rating (though the company is not accredited). Currently, the company does not have any reviews or complaints on the platform.
Otherwise, there are a few reviews on Facebook and Google. However, it should be noted that many of the reviews are currently at least a year old. The reviews are predominantly positive, though one or two reviewers appear unhappy that Paragon was unable to help their business with financing.
Regardless, here's why Paragon Financial Group may not work for your business:
Long-term contract: Paragon requires a 12-month contract and monthly minimums. If you are interested in spot factoring (factoring individual invoices), this company is not for you.
Revenue requirements: This factor primarily helps businesses that make at least $30,000 per month. If you make less than that, you will need to look elsewhere for factoring.
Positive Reviews & Testimonials
Aside from the previously mentioned reviews on Facebook and Google, Paragon has a few success stories on its website.
Here is what customers like about Paragon's service:
Solves cash flow problems
Flexible terms
Helpful customer service
Bankruptcy protection through non-recourse factoring
Have you worked with Paragon Financial Group? What was your experience? Leave a message in the comments.
Final Verdict
Paragon Financial Group is best for B2B and B2G businesses with large clients that need a consistent relationship with an invoice factor. This factor may work especially well for businesses that have tax issues or businesses that get a large amount of their business from one or two large clients.
This is one of the few factors we've reviewed that offers any sort of non-recourse factoring. Although there are cases in which you would be responsible for an unpaid invoice, it's nice to have some protection if your client's business fails. In addition to the appeal of non-recourse factoring, Paragon offers competitive discount rates, minimal additional fees, and over two decades of factoring experience. If your business is a good fit, Paragon Financial Group is certainly worth considering.
Curious about your other options? Check out a comparison of some of our favorite invoice factoring services, or our full list of reviews.
| Lender | Required Time in Business | Required Credit Score | Required Business Revenue | Next Steps |
| --- | --- | --- | --- | --- |
| | 9 months | 550 | N/A | Go to Site |
| | 6 months | 600 | $100k/year | Go to Site |
| | 3 months | 530 | $10K/month | Go to Site |
| | 12 months | N/A | $500K/year | Go to Site |
---
Featured Free Corporate Card
Ramp


---
Ramp offers a free corporate card for virtually any business. Start earning rewards with your corporate spending today. Get your free card.
Featured Free Corporate Card
Ramp


---
Ramp offers a free corporate card for virtually any business. Start earning rewards with your corporate spending today. Get your free card.