Payability Review: Loans For eCommerce Sellers & Online Marketplaces
Payability provides loans to small businesses that need fast funding without high credit score requirements.
Expert Analyst & Reviewer

UPDATED
Advertiser Disclosure: Our unbiased reviews and content are supported in part by
affiliate partnerships
, and we adhere to strict
guidelines
to preserve editorial integrity.
Payability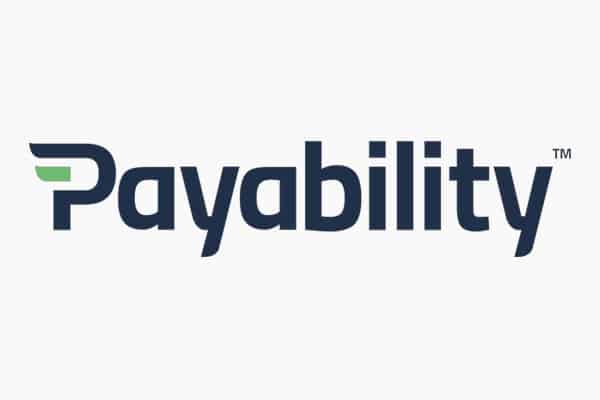 Pros
No credit score requirements
Rates tend to be inexpensive
No extra fees
Discounts for repaying early
The application process is fast and easy
Funds are disbursed quickly
Cons
Only available to eCommerce sellers
Payability Overview
As an eCommerce marketplace seller, you may wait for weeks to receive your marketplace revenue, and this delay in cash flow could negatively impact your business if you need cash now. With financing from Payability, you can access your funds whenever you need them. Payability provides funding to sellers on Amazon and other online marketplaces with three financial products: Instant Access, Instant Advance, and Advance Line.
Payability's fee structure makes it easy to understand your cost of borrowing, and the fees are competitive with similar lenders. Qualifying for Payability's financing is easy. There's no credit check required. Instead, Payability analyzes the performance of your business to determine if you qualify. Best of all, you could get funded in as little as 24 hours. Keep reading this Payability review to determine if Payability is the right lender for your eCommerce business.
Services Offered By Payability
Payability offers three financial products that are similar to these broader categories:
Invoice Factoring: Invoice factoring advances a business a percentage of the funds that would be gained from unpaid invoices. This service usually comes with a small fee.
Merchant Cash Advance: A merchant cash advance involves a funder buying a percentage of your future sales, typically card-based sales, for a lump sum. Though the product superficially resembles a loan– the collection of a percentage of your daily sales effectively serves as a "payment" — it isn't governed by laws regulating loans.
Line of Credit: A line of credit is a set amount of funds you have access to draw from on an as-needed basis. Most business lines of credit are revolving, which means your line is replenished as you repay what you withdraw.
Payability Borrower Requirements
The borrower requirements for Payability are based on the product you apply to receive.
For the Payability Instant Access product, you must meet these requirements:
| | |
| --- | --- |
| Time In Business | At least 3 months of sales history |
| Personal Credit Score | N/A |
| Marketplace Sales | $10,000/month |
If you apply for the Payability Instant Advance, you must have:
| | |
| --- | --- |
| Time In Business | At least 9 months of sales history |
| Personal Credit Score | N/A |
| Marketplace Sales | $10K/month |
To qualify for an Advance Line, you need:
| | |
| --- | --- |
| Time In Business | N/A |
| Personal Credit Score | N/A |
| Marketplace Sales | $500K/year |
To qualify for financing, you must also be a seller on a supported marketplace. Some marketplaces Paybility supports include:
Amazon
Walmart
Shopify
Newegg
Tophatter
MoreCommerce
eBay
Payability Interest Rates & Fees
Instant Access
To use Payability's Instant Access, your advance amount is determined by your monthly sales and selling history.
| | |
| --- | --- |
| Advance Amount | 80% of daily receivables |
| Fixed Fee | 2% of gross sales |
Instant Access is a solution that advances you your previous day's sales, before you receive your normal payout. Specifically, Payability will pay up to 80% of your sales revenue from the previous day. The remaining percentage will be paid on the marketplace's regular schedule, less any fees charged by Payability. For example, if your payout is $1,000 on Monday, Payability can provide you with up to $800 on Tuesday. Then, the remaining balance–less Payability's fee–will be paid out on the marketplace's typical schedule.
Once approved for an Instant Access account, you can have access to funds in less than 24 hours. Every day, your sales will be added to your account so that you can transfer additional funds to your bank account or the Payability Seller Card. There are no limits to how often you can transfer your sales revenue.
Payability does not charge application fees, origination fees, or annual fees for its services. Standard pricing is 2% of gross sales, but sellers over $100,000/mo may qualify for discounted fees.
Instant Advance
If you're interested in applying for Instant Advance, you'll receive an upfront payment for the purchase of future receivables. Here are the rates and terms:
| | |
| --- | --- |
| Advance Amount | Up to $250,000 |
| Term Length | Approximately 16-20 weeks |
| Interest Rate | A weekly fee of 0.50%-1% of purchased receivables |
As mentioned earlier, the Instance Advance shares some basic properties with a merchant cash advance, but it's a little bit different in the details.
With Instant Advance, you may be eligible to receive up to $250,000 to grow your marketplace business. Payability looks at your sales history to predict your future earnings. Once this amount has been determined, you'll receive 75% to 150% of one month of projected marketplace sales revenue immediately. For example, if Payability advances $10,000, 80% of this amount—$8,000—will be sent to your Payability Available Balance.
Over about 16 to 20 weeks (the term is not fixed), you'll repay the full $10,000 with a fixed percentage (typically between 12% and 25%) of marketplace sales. When your marketplace releases funds, 12-25% of the funds will be applied toward your Instant Advance, and the remaining balance will be released to you. If your advance is paid off early, you'll receive a rebate on all remaining fees.
If you're making sales of over $100,000 per month, you can contact Payability directly to learn about special rates for Instant Advance. Payability also has a Loyalty Program, which provides borrowers with higher advances and lower fees over time.
Advance Line
Payability does not list many specific details about its Advance Line (maximum borrowing amount, term length, borrowing fees, etc.). Payability does state that it does not charge any maintenance fees, application fees, or unused capital fees on this product. You only pay a fee on the amount you "draw down." In this sense, Advance Line is similar to a line of credit. However, you repay your line as a fixed percentage of your daily sales, which is more akin to a merchant cash advance.
Payability also states that you can earn a rebate by repaying your Advance Line early.
Seller's Card
As a Payability customer, you'll be eligible to receive the Payability Seller Card. This card makes it faster and easier to use your Instant Access or Instant Advance funds.
With the Payability Seller Card, you don't have to wait on bank transfers. You can use your card as soon as your payout is available, even on weekends and holidays. Your card can be used online or in-person anywhere that Visa cards are accepted.
One of the major benefits of using the Payability Seller Card is that you can receive up to 2% cash back on all purchases. You can also receive up to 20% cash back by signing up for software and services through Payability's partners, including Feedbackwhiz, SellerCare, SellerApp, Shopkeeper, and AMZShark.
There are no credit checks required to receive the Payability Seller Card.
Payability's Application Process
Step 1: Fill Out Online Application
The first step for getting funded through Payability is to fill out the secure application on the Payability website. To start the application, you'll provide basic information, such as your legal name, the name of your business, date of birth, Social Security Number, business start date, and contact information. (Your SSN is only used to verify your business and is not used to conduct a credit check.)
Step 2: Choose Marketplace & Connect Accounts
Next, you'll choose your supported marketplace and provide funding details. You'll connect to your seller accounts so that Payability can assess your sales history and the performance of your business. The full application process takes approximately 10 minutes.
Step 3: Get An Approval Decision
After your accounts have been assessed, you'll be provided with an approval decision. If approved, you'll have access to funds as quickly as the next day.
Step 4: Payability Dashboard
After you've been approved for Payability Instant Access, you'll have access to your Payability dashboard. It can be accessed at any time using the email address and password you selected during the application process. Each day, your sales from the previous day will be loaded into your Payability account. You can transfer these funds to your linked bank account, or you can access them using your Payability Seller Card.
Using your Payability Instant Advance is similar. Once approved, you'll have same-day access to your funds. You can transfer your cash advance to your linked bank account or use your Payability Seller Card.
Sales & Advertising Transparency
Payability's rates, terms, and fees are very clearly explained on its website; just be sure to scroll all the way down on the product pages—some of the important details are buried fairly far down. The company provides information for all of its financial products, including YouTube videos, which break down exactly how Payability's Instant Access, Instant Advance, and Seller Card work.
Customer Service & Technical Support
Current and prospective customers with questions about Payability's products can contact the company by phone; the NYC-based team is reachable M-F 9 AM-6 PM EST. You can also reach Payability by email.
Payability's social media accounts are also a good source for current company news and updates. Payability has accounts on Facebook, Twitter, LinkedIn, and Instagram. The company also has a YouTube channel featuring videos that explain its financial products.
Payability Reviews, Complaints, & Testimonials
Negative Reviews & Complaints
The majority of Payability reviews from customers who have used the service are positive, and the company maintains an A+ rating with the BBB. There are, however, several negative reviews and complaints, including six complaints on the Better Business Bureau website and a handful of negative reviews on Trustpilot. Complaints include:
Frozen Accounts: Customers reported that when Payability changed the bank account on marketplace accounts, access to the marketplace account was temporarily frozen.
Confusing Terms & Fees: Some users of the service feel the terms and fees are misleading. Specifically, some Payability reviews say they didn't realize the fee structure was based on gross sales, not payout amount.
Risk-Free Trial: Some customers misinterpreted the risk-free trial that could be canceled within seven days as a free trial. During this trial, Payability's flat fees still apply—something that some customers did not fully understand.
Limited Hours For Tech Support: The business hours for the Payability Seller Card were reported as being very limited. However, customer support is available Monday through Friday from 9 AM to 6 PM EST, which is pretty standard.
Positive Reviews & Testimonials
Payability has overall favorable reviews from its customers. The company has a 4.5/5 TrustScore on Trustpilot with 341 customer reviews, 85% of which are "great" or "excellent."
Customers praised Payability for:
Easy Qualification: Payability has ways of checking your borrower fitness without credit checks.
Excellent Customer Service: Most customers who wrote a review were happy with the customer care they received.
Fast & Easy Application Process: Customers appreciated how easy the application process was and the overall speed at which they received their funds.
Final Verdict: Payability eCommerce & Marketplace Seller Loans
As a marketplace seller, a delay in payments or lack of capital to scale puts your business at a disadvantage. Payability offers a solution and helps you get the capital you need today.
Payability's products are designed exclusively to meet the needs of marketplace sellers, eliminating many of the challenges sellers face when seeking financing. Even sellers with past credit challenges may qualify to receive the funds they need today—whether they're seeking an advance of future receivables or want to access daily payouts. Payability has received glowing reviews from borrowers who have used these financial products to take their businesses to new levels. If you need daily payouts or a cash advance to purchase inventory, create a new product, or keep sales flowing, consider giving Payability a shot. Or browse our top picks for small business loans article to explore other lending options.
Thanks for reading our Payability review! Feel free to leave a comment with your thoughts on this lender if you have used them before.
---
Featured Free Corporate Card
Ramp


---
Ramp offers a free corporate card for virtually any business. Start earning rewards with your corporate spending today. Get your free card.
Featured Free Corporate Card
Ramp


---
Ramp offers a free corporate card for virtually any business. Start earning rewards with your corporate spending today. Get your free card.
To learn more about how we score our reviews, see our
Business Loan Rating Criteria
.