PayTrace Gateway Review
PayTrace Gateway is a fantastic product with great features and developer tools. If you are an eCommerce seller looking for a payment gateway, could PayTrace be right for you?
Expert Analyst & Reviewer

UPDATED
Advertiser Disclosure: Our unbiased reviews and content are supported in part by
affiliate partnerships
, and we adhere to strict
guidelines
to preserve editorial integrity.
PayTrace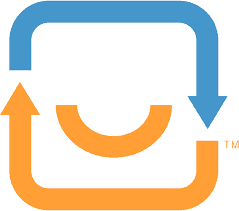 PayTrace At A Glance
PayTrace is purely a payment gateway and does not provide merchant accounts or hardware.
PayTrace is marketed primarily through its merchant services partners and their ISOs.
PayTrace is a solid solution for businesses looking for an independent gateway.
---
Pros
Month-to-month agreement (unless your merchant account provider arranges otherwise)
eCheck processing offered
Few public complaints
Good developer tools
Good subscription tools
Integrates with most merchant account providers and shopping carts
Cons
No pricing disclosed online
High per-transaction processing charge under the Basic pricing plan
What Is PayTrace?
PayTrace is a standalone payment gateway that can be paired with a compatible merchant account.
Without a payment gateway, you have no way for your customers to pay for their online purchases. You need a secure, reliable gateway as a core part of your online enterprise — and that's what PayTrace delivers. The PayTrace gateway is a great product with solid features. While options such as support for recurring billing and a customer information database are standard features on most gateways, PayTrace's ability to process Level III credit card data sets it apart from many of its competitors. It's a particularly handy feature for B2B merchants.
Countries Served
PayTrace is available in the United States. International availability will depend on whether or not your merchant account provider offers service in your country.
PayTrace Products & Services
The PayTrace payment gateway comes with several standard and optional features, including the following:
Payment Gateway: As noted above, the PayTrace payment gateway is the company's primary product. You'll need to obtain a merchant account from a third-party provider to use it.
EMV 2.0: According to its website, PayTrace's EMV 2.0 service "allows the host application to acquire card data from keyboard input to seamlessly acquire the secure-encrypted card information from the EMV device." This information includes Level III card data, making this service very useful for online B2B transactions. You'll need the ID TECH Augusta card reader to use this service.
Virtual Terminal: PayTrace's gateway includes a virtual terminal, which allows you to access your account from your computer. When combined with the ID TECH Augusta USB-connected card reader (sold separately, about $140 each), you can also process card-present transactions right on your computer. Note that PayTrace doesn't sell card readers directly.
Mobile Payments: If you want to turn your smartphone into a portable credit card reader, PayTrace has you covered. Their PayTrace GO app is available for both iOS and Android. In addition to the app, you'll also need either a MagTek uDynamo or iDynamo card reader. The uDynamo connects through a headphone jack, while the iDynamo connects through the Apple Lightning port, making it an excellent choice for iPhone 7 and above users. We're a little surprised that the company is still advertising these card readers in 2020, as they're both magstripe-only. PayTrace previously had plans to make its mPOS system compatible with the MagTek eDynamo card reader, which can accept EMV chip cards and magstripe. As of this writing, however, there's no mention of the eDynamo being compatible with the PayTrace GO app. Honestly, we can't recommend a magstripe-only mobile processing solution due to the potential liability for fraudulent transactions that you would risk by swiping the magstripe on an EMV card.
Pre-Integrated Shopping Carts: PayTrace's gateway is already pre-integrated with many online shopping carts, including Magento, 3dcart, and others.
Stored Customer Profiles: PayTrace includes the ability to store customer information (such as billing addresses and payment methods) in a secure database. With this feature, repeat customers don't have to re-enter their information when placing an order. Stored customer profiles are only available under the company's Pro and Pro With EMV pricing plans.
Recurring Payments: If you're billing customers under a subscription plan, you'll need this optional feature. Payments can be set up to repeat on an annual, quarterly, monthly, bi-weekly, weekly, or daily basis. Recurring billing is only available under PayTrace's Pro and Pro With EMV Plans.
Security Features: PayTrace includes several features for security and fraud protection in its Basic, Pro, Pro With EMV, and Cash Advance pricing plans. All data is encrypted and stored in secure data facilities, not on your computer or network. PayTrace utilizes SSL encryption and meets Level I PCI standards, the most stringent standard for data security.
Developer Features: If you're on PayTrace's Pro plan, you'll have the option to add access to a wide variety of APIs and developer tools, including integrations with 45 different independent software vendors. These integrations include shopping carts, invoicing, inventory management, and much more. API access is listed as "Coming Soon" to the Pro With EMV Plan.
eCheck/ACH Processing: PayTrace also offers eCheck processing for merchants who need it. This optional feature is available under the Pro and Pro With EMV pricing plans only.
As noted above, PayTrace does not offer merchant accounts with its service. Instead, you'll have to sign up with a partner merchant account provider and include the PayTrace gateway with your account.
PayTrace Fees & Rates
PayTrace doesn't disclose any pricing information on its website, so you can expect that costs will vary depending on which merchant account provider you sign up with to get the PayTrace gateway.
PayTrace comes in four plans:
Basic: Basic credit card processing with limited customer management and customization options. No mobile application access.
Pro: Basic features plus customer management, customization options, and mobile application access.
Pro w/EMV: Pro features with advanced security options.
Cash Advance: Only available to financial institutions. Allows the processing of cash advances.
Based on older plans that PayTrace formerly disclosed, you should expect the following fees, although each may vary depending on your plan.
An account setup fee: This may be waived in some instances.
Gateway/virtual terminal fee: This is a monthly fee.
A per-transaction fee: This fee is in addition to processing fees charged by the merchant services provider. Depending on the provider, the fees may be blended.
Supplemental fees for advanced features: PayTrace formerly charged an additional monthly fee for eCheck/ACH payment support.
PayTrace doesn't charge for things such as PCI compliance or chargebacks. Your merchant account provider, however, will usually charge you for these things. Be sure to review your contract documents carefully, so you know what you'll be paying for and who's charging you for each particular fee.
Supported Payment Types & Currency
PayTrace supports credit and debit card transactions as well as ACH payments. PayTrace supports US dollars.
Ease Of Use
Payment gateways tend to have a learning curve if you're going to use them in anything other than their default configuration. It usually means someone's going to have to type a bit of code, whether that's you, an employee, or a contractor. Your user experience will also likely differ based on your merchant services provider and how the service integrates payment gateways like PayTrace.
PayTrace's documentation is a bit of a mixed bag and seems to be an extension of PayTrace's general approach to public information: it's not bad, but it's not always laid out in the most intuitive way. On the other hand, the dev tools do make it easy to find code snippets (JSON or CURL) by presenting them in their own column.
Sales & Advertising Transparency
PayTrace primarily markets its gateway through resellers, and most merchants will sign up for PayTrace as a bundled feature of their merchant account. It is, however, possible to sign up for PayTrace directly if you already have a merchant account. You'll want to get a price quote from PayTrace and compare it to what your provider can offer before trying this option.
The company also includes a lot of promotional material on its website. You'll have to dig to find most of the useful information as it isn't displayed prominently. I'd recommend using the Product Comparison Matrix and the Help Center. Most of what you want to know about PayTrace is available on its website — except prices, of course.
PayTrace is always looking to sign up new resellers, and you'll find appeals to potential dealers and an application form on its website. Because there are so many resellers out there, be aware that your sales experience can vary tremendously from one reseller to another. Many resellers rely on independent sales agents to market their merchant accounts, so they may not be very knowledgeable about the inner workings of the PayTrace gateway. If you need specific information about the PayTrace gateway (especially about compatibility issues), you'll want to contact PayTrace directly to get more reliable answers to your questions.
Contract Length & Early Termination Fee
PayTrace bills its services on a month-to-month basis. There's no long-term contract and no early termination fee for closing your account early. However, your merchant account provider certainly might require a long-term contract. We generally recommend avoiding these types or arrangements if you can.
The good news is that more and more providers are starting to do away with the early termination fee and bill on a month-to-month basis, so ideally you'll want to get PayTrace through a merchant services provider that offers those terms.
Customer Service & Technical Support
| PayTrace Support | Availability |
| --- | --- |
| Phone Support | |
| Email Support | |
| Support Tickets | |
| Live Chat | |
| Dedicated Support Representative | |
| Knowledge Base or Help Center | |
| Videos & Tutorials | |
| Company Blog | |
| Social Media | |
PayTrace Gateway Reviews & Complaints
Negative Reviews & Complaints
Despite being in business for over fifteen years, PayTrace doesn't have a BBB profile. As such, there aren't any complaints filed against the company in that forum. There are also zero complaints filed against PayTrace on Ripoff Report. They also don't have any user reviews on G2 or Capterra.
Does this mean that PayTrace is perfect? Of course not. But it is a good indication that the company provides a reliable, dependable product and that customers are generally happy with the service. Problems are always going to arise now and then, but it appears that PayTrace's customer service department is doing an excellent job of resolving these problems before they get elevated to the level of a formal complaint against the company.
Another factor keeping PayTrace's complaint volume so low is that because its gateway is usually bundled with a merchant account, complaints (if there are any) are possibly being filed against the merchant account provider instead of PayTrace. Many merchants are still confused about the difference between a merchant account and a payment gateway. Check out our complete guide to online credit card processing with a payment gateway for an in-depth explanation of the functions and responsibilities of each entity.
Positive Reviews & Testimonials
Just as there aren't any notable complaints about PayTrace online, there aren't any positive reviews or testimonials, either. This isn't surprising, as very few merchants take the time to write positive reviews of their merchant account or gateway provider and post them online. It's often left to the providers themselves to solicit and post testimonials on their websites or through social media. These testimonials frequently come across as less than convincing, as they're often heavily scripted and sanitized of any accompanying negative feedback. In this case, PayTrace hasn't posted any testimonials from customers — either on its website or through any of its social media accounts.
If you've had a good experience with the PayTrace payment gateway, please take a minute to tell us about it in the Comments section below.
Final Verdict
Payment gateways aren't exactly sexy. They don't have fancy graphics or animations and usually feature just a simple, utilitarian layout. If you're in eCommerce, however, you can't run your business without one.
While the PayTrace gateway is a great product, it isn't quite perfect. Despite introducing the EMV 2.0 service to support EMV payments with the company's virtual terminal, it still doesn't have a mobile card reader that can accept EMV or NFC-based payment methods. We're a little disappointed with this, as the company appeared to be on the cusp of adding an EMV-compliant card reader when we last reviewed it back in 2016.
We'd also like to see PayTrace disclose the standard fees and rates you'll pay for its gateway if you sign up directly through the company rather than through your merchant account provider. Authorize.Net and other gateway providers already do this.
Despite these minor quibbles, PayTrace still earns a score of 4 out of 5 stars, at least for eCommerce-only merchants who don't need a mobile card reader. Perhaps, though, you plan to take most or all of your transactions using your smartphone or tablet. In that case, you'll be better off signing up with a gateway provider that is compatible with one of the many EMV-compliant mobile card readers that are now available on the market. We recommend looking at our article, The Best Payment Gateways For Online Payment Processing, for some alternatives.
---
We've done in-depth research on each and confidently recommend them.
We've done in-depth research on each and confidently recommend them.