ProPay Review
ProPay's service targets large organizations, as well as micro-merchants, with eCommerce tools and a mobile POS app. It offers predictable pricing but still can be expensive. Keep on reading to find out more!
Expert Analyst & Reviewer

UPDATED
Advertiser Disclosure: Our unbiased reviews and content are supported in part by
affiliate partnerships
, and we adhere to strict
guidelines
to preserve editorial integrity.
ProPay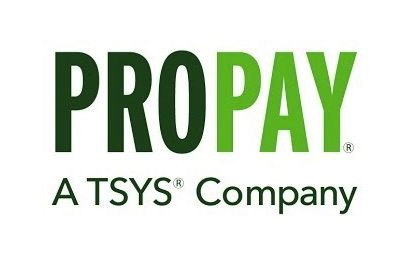 Pros
Predictable flat-rate pricing
No monthly minimums
Good for eCommerce
Few public complaints
Cons
Requires account setup & annual fees
Does not offer countertop terminals
Can be expensive for high-volume merchants
ProPay Overview
ProPay (now a Global Payments company) is a merchant account provider that focuses primarily on eCommerce, but also supports in-person sales through mobile processing solutions. ProPay's "flat-blended" processing rate plan and nonstandard fee structure distinguish it from most other providers we've reviewed, but it can be a good fit for the right kind of business. The company has a positive reputation among users and a long track record of providing innovative products and services to a wide variety of business types.
ProPay earns an overall score of 4 out of 5 stars, and we recommend it to merchants who will benefit from its services and pricing structure. Read on for more details.
Products & Services
With a focus on card-not-present transactions, ProPay doesn't offer traditional card terminals or POS systems. Nonetheless, low-volume sellers looking for mobile processing and the lower rates of swiped or dipped transactions can find options here. Processing methods include a virtual terminal, the ProPay app, several portable card readers, e-invoicing, and even touch-tone phone processing for the smartphone holdouts among us.
Here's what ProPay offers:
Merchant Accounts: A small business account can be set up in a few minutes, with three advertised plans available. If you're working with a company that's already partnered with ProPay, you should sign up through that company's website. Customized accounts for larger merchants are also available, negotiated directly with ProPay's sales department.
International Processing: Global processing is available in 180 currencies across 35 countries. ProPay can also disburse funds in 180 countries and 130 currencies, which is handy if you have international distributors or agents.
ProPay Gateway: ProPay's proprietary gateway uses "ProtectPay" for point-to-point encryption and data storage for easier PCI compliance. So if you're wondering, "Is ProPay safe?" the answer is yes. Merchants can integrate with other gateways through ProtectPay as well.
Payment Network: The ProPay Payment Network is a suite of services to facilitate the movement of money globally between merchants, affiliates, consultants, and partners from a single point of integration. This allows funds to be moved between ProPay accounts, with the direct selling model as a classic example. Subfeatures include SplitPay, which splits proceeds from sales between the distributor and the wholesaler and deposits funds directly to the appropriate ProPay accounts. Another subfeature is SpendBack, which lets distributors pay for wholesale orders directly from their ProPay accounts.
Prepaid Debit Mastercard: Your account will include a ProPay Prepaid Mastercard linked to your merchant account. Connect it to a distributor's ProPay account to buy additional wholesale products or withdraw funds.
Virtual Terminal: Free with all accounts, users can process transactions from any internet-connected device with a web browser.
eCommerce: ProPay can provide a hosted payment page, integrate with simple shopping carts, and you can also add buy/donate now buttons to your website and/or an email or Facebook post. Check out our guide to using buy buttons on your website for more information. Also, ProPay now lets you store customer card information for repeat purchases.
ProPay Mobile App: The app is free for iOS and Android devices. ProPay can also provide a white-label version of the app to larger businesses.
ProPay JAK Mobile Card Reader: This older magstripe-only card reader comes with the Platinum Card Reader plan and requires a headphone jack to connect to your mobile device. You can also get it as an add-on to your Premium plan for an additional $2 upfront and annually.
ProPay EMV Card Reader: A Bluetooth-enabled card reader that can process both EMV-chipped credit cards and NFC mobile wallets. Contact ProPay for pricing. You may want to compare these reader offerings with our favorite mobile card readers for small businesses.
Industry-Specific Partnerships: A whole section of the website now focuses on ProPay's partnerships with certain target industries. Several pages mention perks beyond the basic small business setup, such as no startup fees or annual fees.
Custom Services & APIs: ProPay offers a developer portal for setting up and customizing integrations. Some of the tools will only be interesting to enterprise-level customers and those with intra-networks between multiple ProPay accounts.
ProPay To ProPay: You can transfer funds between two separate ProPay accounts without paying bank transfer fees.
Invoicing: Send your customers a text or email invoice with a secure payment link.
Multilevel Login: With this feature, you can let employees and co-workers process payments on your account by assigning them login credentials and processing rights.
ProPay Fees & Rates
With ProPay, keep in mind that your rates may be specialized, depending on your company affiliation (e.g., if you're a ProPay Mary Kay direct seller). The ProPay website's à la carte options are mentioned below.
There are two standard plans, and they are much easier to access since the website revamp. We'll summarize ProPay's fees here.
| Expense | Premium | Platinum |
| --- | --- | --- |
| Signup Fee | $39.95 | $69.95 |
| Annual Renewal Fee | $39.95 | $69.95 |
| Swiped Rate | 2.60% | 2.40% |
| Keyed-In Rate | 3.55% | 3.35% |
| Amex Swiped & Keyed | 3.40% | 3.20% |
| JAK Mobile Card Reader | Adds $2 to the signup and annual renewal cost | Free |
| Bank Transfer Fee | $0.35 | $0.30 |
| Monthly Minimum | None | None |
| Maximum Monthly Volume | $3,000 | $3,000 |
| Maximum Per-Transaction Volume | $500 | $500 |
| Chargeback Fee | $25 | $25 |
| Insufficient Funds Fee | $20 | $20 |
| Printed Monthly Statement Fee | Up to $10 | Up to $10 |
| Investigation Fee (For Chargebacks) | $20 | $20 |
| Refund A Card | $0.35 | $0.35 |
| ACH Out | $0.10-$0.35 per transaction to transfer funds out of a ProPay account | $0.10-$0.35 per transaction to transfer funds out of a ProPay account |
| ACH Debit | Free to transfer funds into your ProPay account, max $250 per transaction and $1,000 per month | Free to transfer funds into your ProPay account, max $250 per transaction and $1,000 per month |
| Intra-ProPay Transfer | Free | Free |
| ACH Payment | $0.75 per transaction when accepting payment from a customer | $0.75 per transaction when accepting payment from a customer |
| ACH Return | $20 | $20 |
As you can tell by those processing limits, ProPay's baseline offering is geared toward micro-merchants. If you're comparing ProPay vs. PayPal or Square, note that while the processing rates on their own are lower than those of PayPal and Square, you're also hit with a setup fee as well as an annual renewal fee. You may be able to negotiate a better credit card processing deal than what's advertised if you process more than the $3,000 monthly limit.
In addition to the main pricing page, a summary of ProPay's pricing may be found inside its Payment Services Agreement for small and medium-sized businesses. This is where you'll find the chargeback fee, insufficient funds fee, ACH transfer fees, and the like.
If you're just learning how fees and rates for processing cards work, or you need a quick refresher, our Visual Guide To Credit Card Processing Fees & Rates [Infographic] is a great resource on the subject.
Sales & Advertising Transparency
ProPay's website doesn't have the most intuitive layout, but nothing looks intentionally deceptive. I like the clear pricing page and additional pricing info inside the legal documents. The company has also added a High-Risk Acceptable Use policy, which lets you know upfront if your business type would likely be restricted or rejected.
ProPay markets its services primarily through its website and word of mouth, but also maintains an in-house sales department to answer your questions and help you set up your account. With all pricing and contract terms being standardized and fully disclosed online, you won't have to worry about having to negotiate the details of any of these items.
All in all, ProPay's advertising transparency is way above average.
Contract Length & Early Termination Fee
ProPay publishes its merchant agreement terms in the Legal section of its website. If you're planning to sign up with ProPay Payments, you'll want to examine it all in detail. The key information is found in sections 18 and 33 if you'd like to get down and dirty with the legalese yourself.
To sum up, before we even begin: Although some merchants may opt for month-to-month agreements with ProPay, you're financially incentivized to sign up for yearly contracts with subsequent renewals for the same length of time. Here's a breakdown of the two scenarios:
Annual Plans
If you cancel your ProPay account within 30 days of signing up, you'll be refunded "a portion" of your annual fee. (That amount was all but $13.31 when I discussed it with a customer service rep a while back.)
If you cancel after 30 days, your annual fee will not be refunded, but you also would not pay any extra early termination fees.
You may terminate the agreement by providing notice of intent not to renew at least 30 days before the expiration of the current term, with no early termination fee (ETF).
If your annual renewal comes up and you fail to pay it in time, ProPay will start charging you a monthly fee, which is equal to double your normal annual fee divided by 12.
Month-to-Month Plans
ProPay still expects that you are signing up for at least 180 days (six months) of service.
If you terminate within 180 days of the effective date, you must pay liquidated damages of $20. (ProPay doesn't call it an ETF, but it's basically a small-ish one.)
ProPay charges an ongoing monthly maintenance fee of $5 if your account is inactive for 180 days.
If you cancel service before or after 30 days, you will not be refunded any fees you've paid.
The agreement does not clearly indicate a set monthly fee for month-to-month plans. From the wording, we're left to assume you're looking at two times the annual fee, divided into 12 chunks and assessed monthly.
As you can see, although it's possible to go month-to-month, it's just not financially sound given those terms. While we generally recommend that merchants look for month-to-month accounts, there are way too many strings attached to this one.
Customer Service & Technical Support
The Resources section of the ProPay website is broader in its scope than it once was, but it still warrants ongoing expansion in some areas. You can peruse its YouTube channel for a handful of tutorials or find them through the main website under Contact Support. Other support topics include a Getting Started page and Knowledge Center with a few general FAQs. If you're looking for 24/7 phone support, you're better off dealing with Global Payments directly, as ProPay's support lines are only open 6:30 AM-7 PM Mountain Standard Time, Monday through Friday. Live chat and email support are also available during this timeframe.
Any Contact Us button on the site will take you to a web form while also displaying department-specific contact info along the side. The live chat feature usually works, but you may occasionally run into a service interruption.
I was also put on hold for 25 minutes when I tried calling customer service.
The agent who finally answered was apologetic, and explained that they were experiencing a high volume of calls this week "for some reason" and that regular hold times are more like 10-15 minutes. The point is, if I were a real merchant with a real problem, I'd have probably given up before he answered. On the bright side, his vibe was friendly and helpful. You also have the option of waiting for a callback if you'd like to hang up and keep your spot in the queue.
You could also try reaching out to ProPay on one of its social media channels, as it maintains relatively active accounts on LinkedIn, Twitter, and Facebook. You'll find ProPay's Twitter and Facebook are primarily geared toward the direct selling community, as well as some of its YouTube advertising, by the way.
ProPay Reviews, Complaints & Testimonials
Negative ProPay Reviews & Complaints
ProPay had previously been accredited by the BBB since 2000 and had an A+ rating. As of this writing, however, the company's profile now redirects to the Global Payments profile. As you might imagine, Global Payments has a lot more complaints. Prior to this change, ProPay most recently had only twelve complaints within the previous three years – a very low count for a company with a user base of over 1.3 million merchants. Typical complaints found in customer ProPay reviews include:
Holds & Freezes: As is typical for a payment processor, merchants sometimes see their funds frozen or held without a lot of communication from the provider.
Refunds: ProPay's byzantine cancelation and renewal process can lead to some struggles when it comes to getting fees reimbursed.
Uneven Customer Service: It can sometimes be difficult to reach a helpful representative, depending on the call volume when you try to reach customer service and the experience level of whoever answers the phone.
The ProPay app currently gets an average user rating of 3.3 out of 5 in the Google Play store. Many of the complaints posted have to do with bugs and glitches encountered by app users, though many of these issues appear to have been resolved by subsequent app updates.
Positive ProPay Reviews & Testimonials
Facebook is probably the best place to find glowing endorsements, mixed in with some negative feedback. The majority of the positive comments are from — you guessed it — direct sellers. They really do love ProPay! Also worth a brief mention are the various awards ProPay has garnered over the years.
Customers seem to like the:
Customer Service: While it can be uneven, given enough time, ProPay does seem to reach satisfactory arrangements with its customers eventually.
Easy Fee Structure: The flat-rate structure ProPay offers is easy for businesses to parse.
Usability: The apps and peripherals are all pretty straightforward and easy to use.
Final Verdict On ProPay
ProPay is a transparent, competent service provider that's up against some stiff competition. Although its customer service is a bit hit-and-miss, it's still above average for the industry. The flat pricing plans with low rates and low monthly limits favor micro-merchants, and these rates will work well for direct sellers dealing in small volumes. The annual fee structure, however, can be problematic unless you're committed to using your account regularly. At the same time, with top competitors like PayPal moving to a fee structure that's decidedly less friendly to micro-merchants, ProPay may be more appealing to those businesses than in the past.
While the website improvements showcase its small business offerings, ProPay still prioritizes its large business customers that run mostly card-not-present transactions. All its data security infrastructure was initially built for processing computer-based keyed transactions. Small mobile merchants relying on ProPay JAK card readers probably don't register as more than a blip in ProPay's portfolio. Collectively, however, the market sector is too big to ignore. In this regard, ProPay offers its small-business customers much better pricing and customer support than most traditional merchant services providers.
Overall, ProPay earns a score of 4 out of 5 stars, and we recommend it for businesses that can get by with its somewhat limited functionality. It's also a good choice for high-volume businesses that can negotiate customized pricing and (hopefully) some flexibility in contract terms. If you're not sure whether ProPay is right for you — or your needs are more extensive than what it offers — check out our top recommendations for small business credit card processors. Good luck!
---
We've done in-depth research on each and confidently recommend them.
We've done in-depth research on each and confidently recommend them.
To learn more about how we score our reviews, see our
Mobile Credit Card Processing Rating Criteria
.