Expert Analyst & Reviewer

UPDATED
Advertiser Disclosure: Our unbiased reviews and content are supported in part by
affiliate partnerships
, and we adhere to strict
guidelines
to preserve editorial integrity.
ShipRush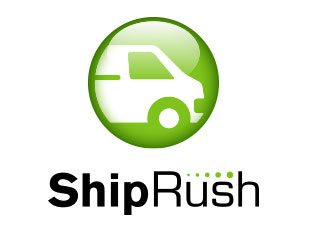 Pros
Easy to use
60-day free trial
Reasonable monthly cost
Numerous integrations
Unlimited shipping labels on all plans
Cons
Limited customer support hours
Occasional bugs
ShipRush Overview
ShipRush is an affordable software solution designed to calculate shipping rates quickly and accurately. This software app can fit the needs of many different types of sellers, as it comes with support for individual parcel shipping, freight shipping, and LTL shipping.
ShipRush claims to be the only shipping software that offers shipping rate comparisons on one screen, allowing you to select the cheapest shipping option every time. ShipRush also provides the regular features you expect from shipping software, including multiple printing options and integrations with over 100 business systems.
Although in the past ShipRush has been available as both desktop software and web-based software, ShipRush is now making the switch to web-based only. According to a ShipRush representative, new users are only able to sign up for the web-based version, and there are plans to discontinue the desktop software within the year.
Overall, ShipRush reviews show the company does an excellent job providing merchants with an affordable and effective solution for shipping calculations.
Keep reading to learn if ShipRush is the right fit for your business.
ShipRush Pricing
ShipRush is billed as a monthly subscription. Three pricing plans are available to choose from, with each step up in price giving users access to more features and more integrated services. You can also try out ShipRush for free with a 60-day trial. Here are the available pricing options:
Speedy
ShipRush's Speedy plan costs $29.95/month and includes:
3 Users
Multi-Carrier (UPS, FedEx, OnTrac, Amazon, DHL Express)
Discount Postage
eCommerce Integrations
Turbo
ShipRush's Turbo plan costs $59.95/month and includes everything in the Speedy plan, plus:
DHL Ecommerce
FedEx LTL Freight
Warehouse
ShipRush's Warehouse plan costs $99.95/month and includes everything in the Turbo plan, plus:
NetSuite – Connector
NetSuite – Button
SQL web store
Extra Costs
ShipRush also provides additional services for LTL (less-than-truckload) freight shipping. These services are available at additional cost:
Add LTL Rating: $100.00/month adds three carriers at Rate only, for 50 rates.
Add LTL Shipping-5: $150.00/month adds five carriers and 50 tender/dispatch, with unlimited rates.
Add LTL Shipping-10: $250.00/month adds 10 carriers, 200 tender/dispatch, with unlimited rates.
Cloud-Based Or Locally Installed
Although ShipRush still advertises the desktop version of the software, the company is in the process of switching to offering only web-based software.
Hardware & Software Requirements
If you want to use ShipRush, you'll need little more than a computer, an up-to-date browser, and an internet connection. The software works on Mac, PC, tablets, Chrome OS, and most smartphones. Use your standard browser.
Supported printers include laser, inkjet, and thermal printers.
Shipping Volume Of Business
With ShipRush, you can ship unlimited orders on every payment plan.
Ease Of Use
To test out ShipRush, I signed up for the 60-day free trial. During the sign-up process, I was able to integrate my online store (which is a Shopify account). I skipped adding my credit card information during sign-up and surprisingly, was still able to access my dashboard. However, you should note that you won't be able to integrate with shipping carriers without entering a credit card number.
Here's the ShipRush dashboard as I first saw it. My Shopify orders immediately populated in my ShipRush account:
I then headed over to settings where I was able to add a demo shipping account. Using this demo account, I could view USPS shipping rates without actually creating a shipping account. Keep in mind that to add this demo account, you will be required to enter your payment method (i.e., a credit card number) into ShipRush.
With everything set up, I could now process my orders and finally view that legendary price comparison dashboard ShipRush gloats so much about. I see its advantages, although it probably would have been more impressive if I had integrated with more carriers. In general, I was satisfied with the shipping features ShipRush included. I was able to calculate shipping rates and easily download printing labels and packing slips.
ShipRush also has some nice automation features available. You can program your software to automatically select shipping options depending on a number of factors. You can also take advantage of one-click "Rate" and "Ship" options that let you process orders without navigating to each individual order page.
While ShipRush is certainly not the flashiest shipping software out there, it does work quite well.
ShipRush Features
ShipRush offers all the usual shipping features. Here's what you can expect to find:
Dashboard: Control all your shipping processes from one centralized dashboard. You won't need to open your eCommerce or carrier accounts to see what's happening. Use ShipRush's dashboard to track and search shipment history, view history reports for a single customer or for all customers, search for shipments, view reports, and reprint labels.
Shipping: Rate shop 200+ parcel and LTL freight to ship almost anywhere in the world.
Multi-Channel Sync: You can integrate ShipRush with more than 95 marketplaces, ERP, and accounting systems. Plus, save

up to

64% off base USPS rate and 21% off FedEx rates. Use ShipRush's rate dashboard to compare rates from multiple carriers on the same screen.
Shipment Tracking: Send notifications via email to your customers to let them know their order has shipped. Customers see tracking numbers in your storefront and receive notifications from ShipRush.
Order Management: Automatically import addresses. Post back shipment information. Validate domestic addresses. View customer history to see past purchases and orders.
Inventory: After integrating ShipRush, the Order Manager will download pending (unshipped) orders. Once processed in ShipRush, those orders are marked "shipped" in your online store, paired with their tracking number.
Dropshipping: ShipRush supports dropshipping.
Reports: ShipRush generates reports that you can use to evaluate your shipping strategy.
Shipping Labels: Print labels and packing lists using any designated printer. ShipRush works with laser, thermal, and other printers. You can also save your labels as PDFs instead of printing them immediately.
International Shipping: Print international labels, packing lists, and customs documents.
Automation: Create shipping rules to automate your processes.
Customization: Add your logo or company colors to your shipping labels, tracking pages, and more.
ShipRush Customer Service & Support
ShipRush provides free support for all its customers, including phone, live chat, and email. I was pleased with the level of support I received; I called in twice and received complete responses to my questions within a reasonable time period. Here's when those support channels are available:
Phone: M-F from 8:30AM – 5:00PM PST
Email: Responses typically within 2 hours on business days
Live Chat: M-F 5:00AM – 5:00PM PST
Guides: The ShipRush contains step-by-step instructions on using the software.
Videos: Visit ShipRush Web via YouTube for real-life stories and suggestions.
Knowledge Base: Users can search for answers to commonly asked support questions.
Documentation: Access ShipRush 101, including topics like discount postage, FedEx, UPS, and partner information.
Remote Access Support: ShipRush technicians can access your computer remotely to help you solve difficult or unusual issues. There's a fee of $95 per computer access, although the technician may waive that fee at her or his discretion.
Social Media: ShipRush maintains accounts on Facebook and Twitter.
ShipRush Reviews
While ShipRush reviews are generally positive, users raise a handful of concerns. Overall, the software has a 4.4/5 rating on Capterra, 5/5 on G2 Crowd, and an A+ rating from the Better Business Bureau.
Negative ShipRush Reviews & Complaints
While ShipRush users generally rate the product highly, even fans have a few concerns. Here's a sampling:
Ugly Admin: ShipRush's admin works very well; it just isn't very elegant.
Limited Support Hours: Some ShipRush users have a hard time contacting support. Support is only available on typical business days. And some users say that when they finally reach support staff, it's not very helpful anyway.
Connectivity Problems: Multiple users have said that occasionally one or more of the shippers will go offline, and there's nothing they can do about it except ship with another carrier until the problem resolves. Other users have had trouble with cloud printing using ShipRush.
Positive ShipRush Reviews & Testimonials
Here's what users say they like about ShipRush:
Easy To Use: While ShipRush is not necessarily intuitive at first, it isn't hard to get the hang of the software. It shouldn't take long to learn your way around.
Process Orders On The Go: ShipRush users love the ability to process orders from anywhere and send shipping labels to printers even when they're miles away.
Integrates With Multiple Carriers & Software: Users love that they can view rates from multiple carriers in one place. They also love that ShipRush lets them import orders from their eCommerce platforms.
ShipRush Integrations & Add-Ons
ShipRush integrates with about 75 software programs. ShipRush also provides an API that developers can use to build additional connections. ShipRush integrates with numerous eCommerce platforms, including big names like Shopify, Ecwid, BigCommerce, and Volusion as well as smaller favorites like Zoey, Big Cartel, and Zencart. You'll also find a number of marketplaces, such as Amazon, Walmart Marketplace, Groupon, Overstock, NewEgg, and more.
For payment processors, you can choose from names like Authorize.net, Square, Stripe, and Paypal. You'll find numerous accounting and CRM solutions, including NetSuite, QuickBooks Online, Salesforce, and SAP Anywhere. And of course, you'll find an impressive array of carriers, including FedEx, UPS, USPS, FirstMile, DHL, Direct Link, OnTrac, and Worldwide Express.
Security
ShipRush employs encryption on every webpage and in the admin panel using a Secure Sockets Layer (SSL).
Final Verdict
Despite reports of occasional bugs, overall, ShipRush is good shipping software for many businesses, offering enough versatility to meet the needs of most sellers. And while ShipRush does not sport a cutting-edge look in general, the rates dashboard feature definitely has a modern flavor to it.
If you're looking for an affordable rates calculator for your online store, take a look at ShipRush. Sign up for a free trial and see if the software feels intuitive to you. Import your orders, create automation rules, and print demo shipping labels. With 60 days free, you've got nothing to lose. Especially at a time like now when eCommerce sales continue to grow, you need to consider any strategies that will help your business sell more online.
If you're still asking yourself, "Is shipping software worth the investment?" you may need to do some more research before you're ready to sign up for a service. Be sure to check out our shipping software comparison chart or see our list of other shipping software reviews so you can choose with confidence and start reaping the benefits of adding shipping software to your business strategy.
---
We've done in-depth research on each and confidently recommend them.
We've done in-depth research on each and confidently recommend them.
To learn more about how we score our reviews, see our
Shipping Software Rating Criteria
.