Expert Analyst & Reviewer

UPDATED
Advertiser Disclosure: Our unbiased reviews and content are supported in part by
affiliate partnerships
, and we adhere to strict
guidelines
to preserve editorial integrity.
Pros
Unique database and app-builder features
Can apply uniform elements to all your pages
Mobile responsive
Good templates
Cons
eCommerce is still in beta
Cheapest ad-free plan is expensive
Limited integrations
Steep learning curve
Simbla Overview
Simbla is a drag-and-drop DIY website builder with the singular aim of making website creation simple, quick, and fun. Founded in 2013 in Tel Aviv by Ilan Zrien and Shlomi Stein Zrien, Simbla has sought to distinguish itself by being exceptionally accessible and user-friendly. Simbla's primary selling point is that through their platform, anybody can create a professional, attractive website in under 20 minutes; no coding knowledge is required here.
Optimization across devices is also emphasized. Simbla touts its use of Bootstrap 3 to automatically optimize any created website to any platform, whether mobile, laptop or tablet. (Don't worry if you don't know what Bootstrap 3 is. It won't matter.)
Simbla recently rolled out their advanced database and web application builder features, thus making it a uniquely attractive website builder for those with web development experience. More recently, they added blogging to their feature list, with eCommerce promised for the future.
Additionally, Simbla advertises their SEO-friendliness and investment in advanced information security, which, given the parade of hacking incidents in the headlines, most users will be happy to see prioritized. Read on to learn more about Simbla.
Pricing
Simbla offers a free plan with limited storage/bandwidth and 60 days of free access to the more advanced features. Simbla's plans, services, and prices are specified here.
Free
300 MB Storage
300 MB Bandwidth
Simbla branded
60-day free trial of database services, blogging, and other features
Starter
$6.00/month (all plans billed annually – no monthly subscriptions)
All of the Above PLUS:
1 GB Storage
1 GB Bandwidth
All Templates
The ability to connect your domain
SSL certificate
Blog
News
Product catalog
Lead manager
Database Services: 1,000 Records, 1,000 Requests per month
Basic
$12.00/month
All of the Above PLUS:
3 GB Storage
3 GB Bandwidth
Removal of Simbla branding
Database Services: 5,000 Records, 10,000 Requests per month
Advanced
$24.00/month
All of the Above PLUS:
10 GB Storage
10 GB Bandwidth
eCommerce (coming soon)
Database Services: 20,000 Records, 40,000 Requests per month
Pro
$48.00/month
All of the Above PLUS:
20 GB Storage
20 GB Bandwidth
Database Services: 50,000 Records, 100,000 Requests per month
Simbla accepts payment via PayPal and PayPal alone. There is no other option. If you don't use PayPal and don't wish to, you won't be a paying Simbla customer. Refunds can be obtained for up to 14 days after purchase.
Web-hosted Or Licensed
Like most modern website builders, Simbla is web-hosted. No need to download and install anything. Just sign up and get started immediately.
Hardware & Software Requirements
Being entirely cloud-based, there are no hardware requirements per se. Compatibility with all major browsers is not confirmed on the website but was confirmed by the company when I asked them directly. Just be sure you're using the latest version of your browser.
Business Types Supported
Simbla no longer divides its templates into categories during the selection process, yet the templates are all suitable for the following fields:
Health & Lifestyle
Travel
Decoration & Art
Business
Technology
Miscellaneous
Cafe & Restaurants
Animals
Creative
Real Estate
Environmental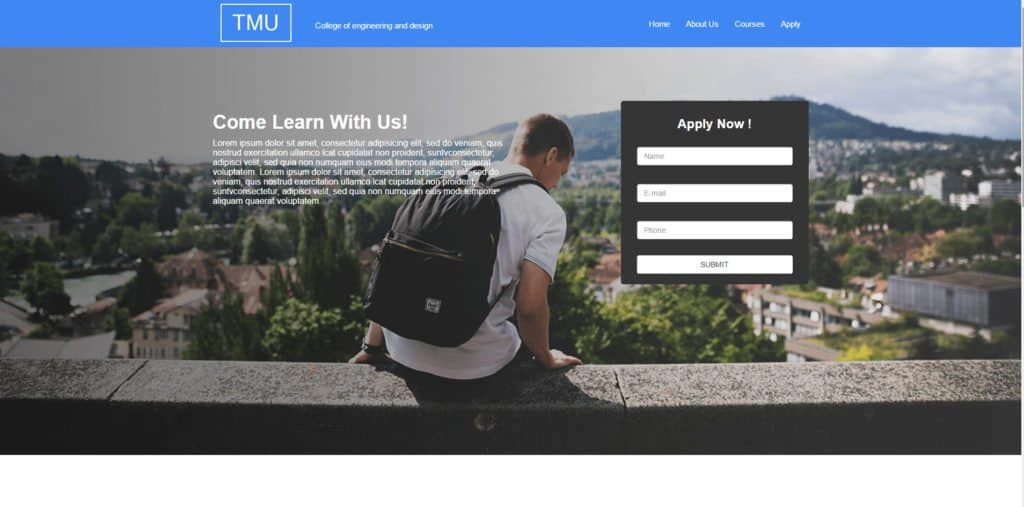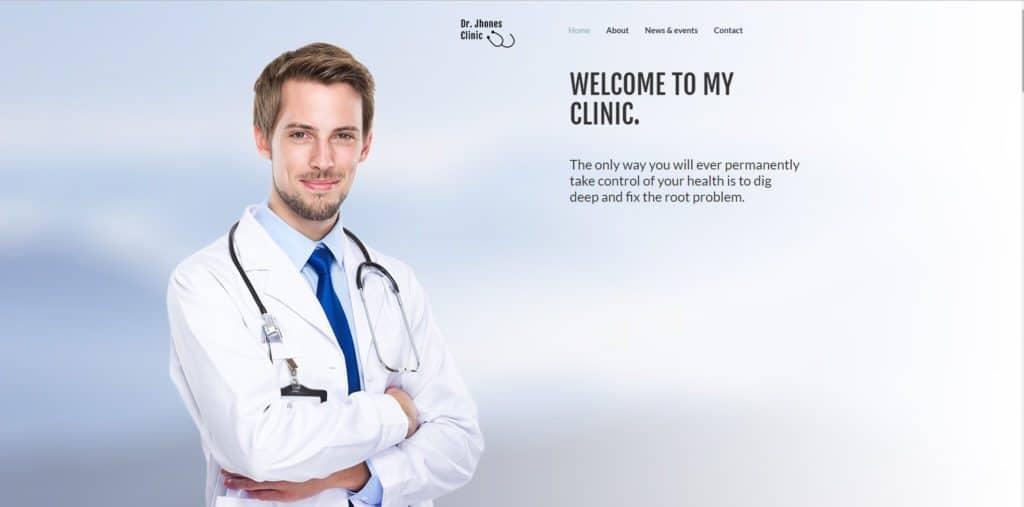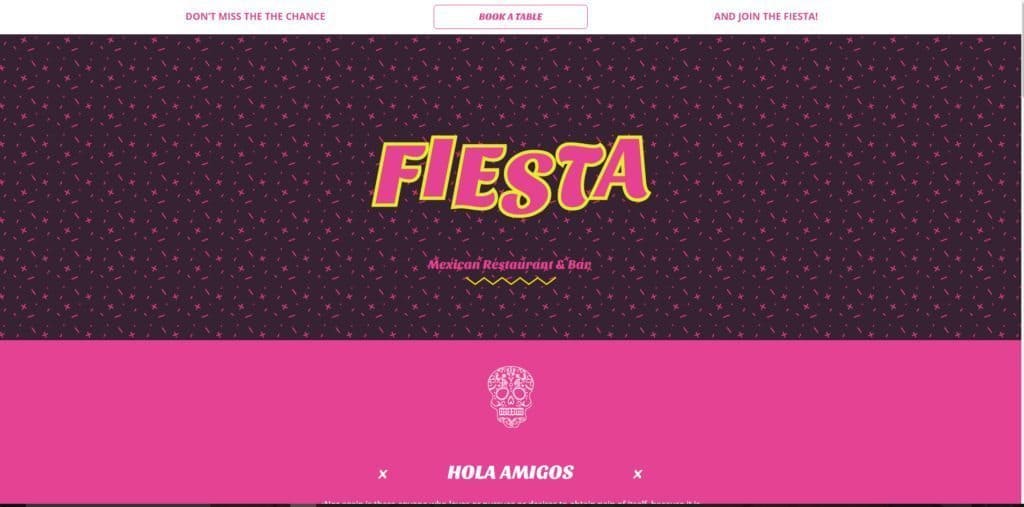 With some adjustments, most businesses could take advantage of any of the templates provided. However, beginners would do well to choose templates related to their own field, as these provide an attractive and functional foundation. As the above images show, there's nothing revolutionary about Simbla's templates, but neither are they a drag on the product. For more advanced users ready to do some heavy lifting, the option to start with a blank page is provided.
Ease Of Use
Getting a site up and running on the 'Net with Simbla is fast, easy and intuitive. When beginning work on a new website, you are directed to choose between either starting from one of Simbla's templates or to let Simbla's "Website Wizard" guide you through the creation process. The Website Wizard prompts you to upload a logo, list your/your company's location, choose a single page or a multi-page website, select what sort of pages to add (News, About, Contact, F.A.Q., etc), choose header/body/footer content blocks to insert, and choose your color theme. This Wizard might be helpful were it not for the fact that when I tried to use it, it wouldn't let me see all the choices when picking a content block to put into the body of my site.
Master Page: With Master Pages, you can create uniform elements that apply to every page, eliminating the need to, for instance, recreate the same footer over and over again for each one of your pages. This is not a feature unique to Simbla, but it is an unalloyed plus, as it will save you time and effort. You can create as many Master Pages as your little heart desires.
Pro Mode: For those who desire unlimited editing options with the highest degree of flexibility and control, Pro mode is for you. Click on Pro along the top toolbar and the block types (curated collections of elements) available for dropping and dragging along the top will become categories of individual elements for dropping and dragging. Design is not entirely intuitive in Pro mode, as it is not immediately clear which elements are in which category. For instance, the Map element (nicely integrated with Google Maps) is not found under the 'Multimedia' category but under the 'Other' category. It's not terribly difficult to learn where your needed elements can be found in Pro mode, but neither is it immediately apparent.
Theme Picker: Clicking on the tab at the left of the screen while editing a page will bring you to the Theme Picker, which allows you to alter the look of all the elements of your site at once while retaining the same content. This proves helpful when making changes as it coordinates the look of your site's elements for a cohesive feel. Each theme gives you four different block styles – variances on the main theme – which you can apply to each block of elements on your site. Not satisfied with the themes on offer? You can create your own using the Theme Maker.
Preview Mode: The Preview button on the top toolbar will, naturally, take you to Preview mode, where you can see just how your site is going to display, whether on a computer screen, mobile phone or tablet. This is immensely helpful, particularly when you're curious about how well your site translates to smaller screens.
Features
Simbla is specifically geared towards quick and easy website creation, and as such is not rich with third-party features. Many of the basics are here, however, and they perform solidly. Furthermore, Simbla's database and app creation tools go well beyond the offerings of most competitors.
Blog: Simbla's blog is a nice addition to the feature lineup. You'll create and edit your posts in a separate blog editor, and you'll be able to add tags, SEO titles and descriptions, keywords, and metatags to each post. Images and videos are easily added to blog posts. You can also search through your old posts by title, author, and time period — very handy if you've got an extensive blog with multiple authors.
Form Builder: Simbla's flexible form builder has the elements necessary to be a useful tool for businesses needing a decent contact form. Choose from different input types and field sizes to create a contact form individualized for your needs.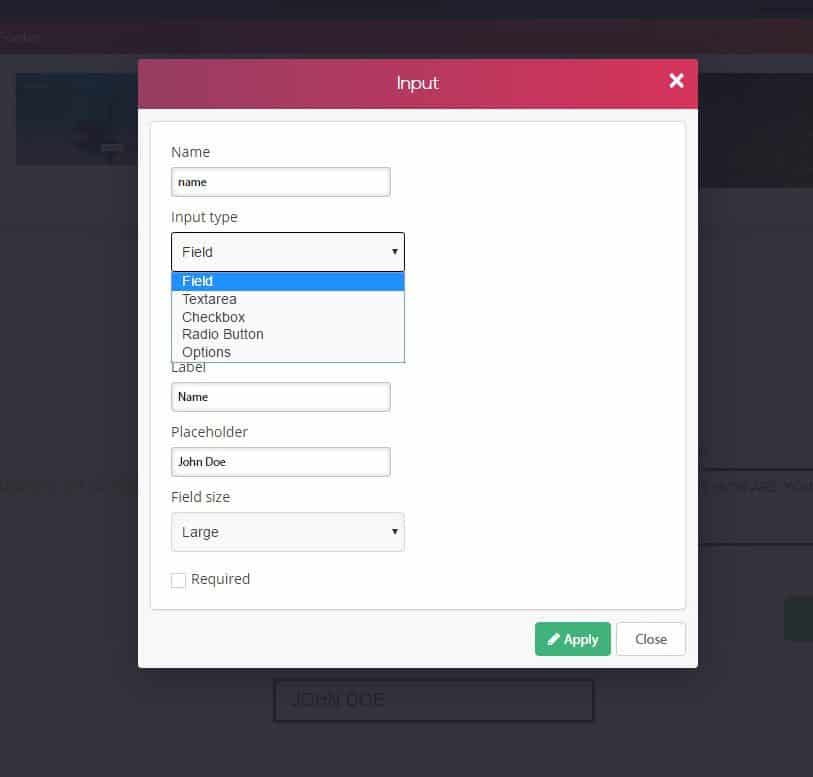 Bootstrap 3: Bootstrap technology allows you to drag and drop HTML and CSS-based design elements into your page; these elements are fully responsive to the screen size of the viewing platform. The use of Bootstrap 3 may not resonate with the layman, but designers familiar with the platform can easily fine-tune the elements to their liking.
Search Engine Optimization: SEO-friendliness is a key component to Simbla's sales pitch. Its sites are HTML5-based, so your content will be recognized by Google as text. Simbla advertises the following additional SEO tools:

Site maps generated by Simbla (XML)
301 references for redirects
Metadata: Description, Title, and Keywords
Friendly URLs
Sync with Google Analytics

Information Security: Again, Simbla places great emphasis on security. They claim to use a "third body audit," by which they presumably mean third-party auditing, for security testing. Simbla assures the customer that they score "outstanding results" in security testing.
Stock Photos: Click on any image on your site, and the option to change it will come up. Choose this and you can select from over 700 HD stock images subdivided into 15 different categories. You are also given the option to upload an image of your own or link to an existing image URL on the web. The process of inserting a new image onto your site couldn't be simpler or easier.
Stat Tracking: By syncing with Google Analytics you can view detailed traffic data from Google concerning your site. Click on Webmaster Tools from the Website drop-down menu in the editor and insert your Google Analytics code to get your hands on all the juicy traffic and user data Google can provide.
JavaScript/CSS Editing: Available in the Page drop-down menu in the top bar, developers will be happy to find a JavaScript editor and a CSS editor.
Online Database and Web Application Builder: This new feature constitutes a major expansion of Simbla's services and makes Simbla an attractive choice, especially if you have web development experience and are looking to create a database-fueled website with your own custom web applications. The database builder is based on Facebook's Parse and allows you to specify roles for different groups of users. After creating the database, you can drag-and-drop widgets onto your site that will draw information from your database, letting you create your own custom website app. This may be beyond the purview of much of the target audience for easy low-cost website building, but it's a fantastic feature for those looking to incorporate advanced functionality into their website.
You'll notice one rather glaring omission from Simbla's feature list: eCommerce. Now, Simbla does have a beta version of their upcoming eCommerce app available, but it's glitchy and clearly not ready for prime time — I wouldn't recommend bothering with it yet.
Web Design & Editing
Templates: Simbla gives you nearly 100 templates to choose from, most of which are attractive and functional and should allow you to take your business online with as little hassle as possible. However, I found that although Simbla offers customers on the free plan the ability to buy individual paid templates, they do not provide you any way to actually do this or to preview the premium templates in question. A bit of an oversight, I should think!
Mobile Editor: Simbla is not operable from a mobile device and thus does not allow for mobile editing. As stated before, websites created through Simbla are automatically optimized for mobile phones and tablets, and you can see how your page is going to display on those devices in Preview mode. However, you can't override the automatic optimization to make specific edits to the mobile look of your site.
Desktop Editor: The editor is robust and should accommodate everything Simbla's target users will want to do with their site. The dual toolbars along the top, however, give a somewhat more cluttered appearance to the editor than is usual. Especially in Pro mode, it is not immediately clear how to access elements for dragging and dropping. A little exploration should be sufficient to resolve this issue, however. As for the editing itself, clicking on text, icons, or any other element on your page brings up a full range of editing options. Changing any aspect of your text (color, size, font, alignment etc.) and icons (hundreds of icons are on offer) is simple and quick.
Though Simbla advertises itself as a code-free site builder solution, certain functions (such as adding playable audio onto your site) will require the adding of lines of HTML code. Luckily for novice users, the Simbla help desk tells you exactly what to enter into the HTML code editor for this.
Integrations & Add-Ons
Simbla is integrated with Google Maps (a feature not advertised for some reason; it was some time before I discovered it!) and lets you incorporate Flash files, YouTube videos, and social media links. Apart from that, there are no further 3rd-party integrations to speak of. Again, this is a pretty bare-bones editor, so those looking for comprehensive integrations will likely be looking elsewhere anyway.
Customer Service
Simbla offers up an online knowledge base that leads users through the basics of website creation and a contact form for those who need further help. A question I submitted via the contact form was answered a day later. Unfortunately, even for paid subscribers, there is no live chat or phone number provided for those who need immediate assistance.
Unfortunately, the knowledge base is pretty skimpy and strangely awkward to navigate.
Negative Reviews & Complaints
Probably the most common complaint from professional reviewers regarding Simbla is the absence of an eCommerce solution. The value of Simbla's paid plans has also been called into question. Simbla's cheapest ad-free plan is $12/month. This has been compared unfavorably to Weebly's cheapest ad-free plan, which offers more features for less cost.
Given the relative obscurity of Simbla, user feedback—positive or negative—is scant. One complaint voiced, however, concerns customer service, which consists of a static page and a contact form, with no immediate, direct support available. Granted, this is the case with many such emerging companies with limited resources.
Positive Reviews & Testimonials
Simbla is consistently viewed favorably by reviewers in many respects:
Responsive mobile/tablet optimization
Well-designed templates
User-friendly editing
Overall attractiveness
Use of Bootstrap 3 (a plus for experienced designers)
Automatic SEO
Simbla users are quite taken with the attractiveness and user-friendliness of the Simbla platform. On this point, there is no dispute.
Final Verdict
There's little mystery when it comes to Simbla. It is what it appears to be: a simple, easy-to-use website creator with a lot of potential. Beginners will appreciate how quickly they can get a website up and running, while more advanced users will enjoy the intricate editing options available in Pro mode, the Javascript/CSS editor, and the database/app creation tools. There's plenty to like here.
However, we're still waiting for Simbla's eCommerce feature to be officially released. What's more, the editor itself is not terribly intuitive if you are attempting to fine-tune things (beyond just tinkering within the confines of the (quite nice) templates provided). In the world of fast-and-easy website creation, Simbla delivers a solid and enjoyable experience that hints at greater potential. Will it ultimately achieve that potential? The foundation is solid enough to warrant hope. And if the new blogging tool, online database builder, and website application creator are signs of things to come, Simbla may finally be on the way to achieving its potential. Three and a half stars.
---
We've done in-depth research on each and confidently recommend them.
We've done in-depth research on each and confidently recommend them.
To learn more about how we score our reviews, see our
Website Builders Rating Criteria
.