Expert Analyst & Reviewer

UPDATED
Advertiser Disclosure: Our unbiased reviews and content are supported in part by
affiliate partnerships
, and we adhere to strict
guidelines
to preserve editorial integrity.
SimpleSite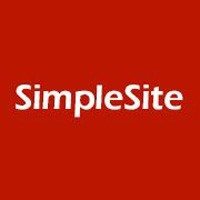 Pros
Easy learning curve
Generous free plan with limited free eCommerce
SimpleSite has many satisfied longtime users
Cons
Limited customization
Few third-party integrations
No blogging tool
Limited contact form
Limited customer support
SimpleSite Overview
As its name suggests, SimpleSite is a simple drag-and-drop website builder with a sizable user base. Long popular in Europe, SimpleSite offers some nice features for non-paying users, such as limited eCommerce and an updated site editor. SimpleSite's users have always appreciated the product's welcoming vibe and easy learning curve. However, the product has long been rather limited in its feature set compared to the heavy-hitters of the industry.
How does SimpleSite measure up in the website-building world of today? Keep reading our SimpleSite review and you'll find out!
Business Types Supported
All things considered, retail shops and other small businesses seeking a basic website advertising their services will be well-served by SimpleSite. However, businesses needing a more sophisticated website, including large online merchants, may want to consider more powerful alternatives such as Wix, Shopify, or Squarespace.
Upon signing up for a SimpleSite account, you're asked whether your site will be for personal/blog use, business use, or "other." Choosing business use will bring up the following specializations:
Cafe or restaurant
Online store
Physical store
Service business
Other
In all, 36 templates are on offer. SimpleSite has updated its editor recently, and the new templates are more attractive and modern than those that were previously offered. Nonetheless, the structure of each template is pretty much the same, so you won't find much variety here.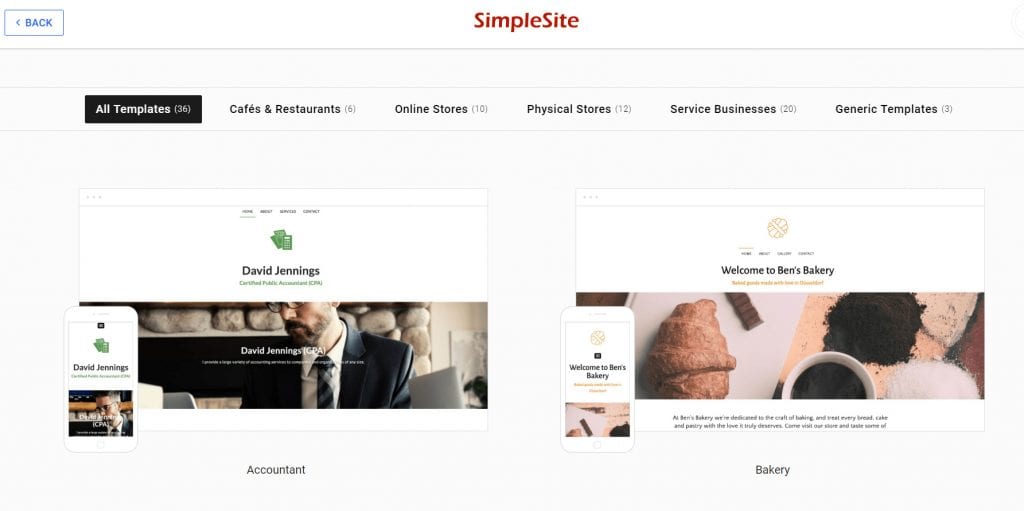 SimpleSite Pricing
SimpleSite offers two pricing plans. Plans are paid monthly, although you can receive a discount for paying for an annual subscription instead. SimpleSite offers Visa and Mastercard as payment options. There is a free plan available, and thankfully, the company includes basic eCommerce features with the free plan (a feature that is usually associated with a paid plan among other website builders). The one downside is the limited number of sellable items (five) on the Pro plan. For a paid subscription, this really isn't enough.
Here are the details of SimpleSite's pricing.
Basic
SimpleSite's Basic plan is free and includes:
15 pages
Limited design options
Five online store products
SimpleSite advertising
Mobile-optimized
Pro
SimpleSite's Pro plan costs $15.49/month and includes:
Unlimited pages
Unlimited images
Unlimited video
All design options
A free domain for one year (domains cost $15/year after the first year)
Five email addresses
Five online store products
No ads
eCommerce
SimpleSite's eCommerce plan costs $30.49/month and includes everything in the Pro plan, plus:
Unlimited online store products
Ease Of Use
SimpleSite sports one of the most pared-down editors I've seen in a website builder. You might be wondering where the Publish button is. Well, there is none. Your website is published immediately the moment you start working on it, and all the changes you make to your site are automatically saved and published. The fact that you can't choose when to publish your site — and that every change you make goes live immediately — is pretty odd.
Likewise, there are no undo/redo buttons for editing, so, unfortunately, you can't go back and undo any editing mistakes you make. This isn't the way a website builder should work. You can't edit your site with any confidence, as you can't undo your mistakes, and everything you do is immediately published!
While SimpleSite's editor is streamlined, capable, and quite easy to use, it doesn't take long before its flaws are revealed.
Hardware & Software Requirements
The sole hardware requirement is a computer. As for software, just make sure you're using an up-to-date web browser.
SimpleSite Website Builder Features
SimpleSite offers a small selection of features:
Dashboard: SimpleSite doesn't really feature a dashboard — instead, you can simply access your account functions & switch sites from a drop-down menu accessible from the site editor.
Online Store: SimpleSite's eCommerce tool carries a decent set of options (see image below), three different basic layouts to choose from, and a PayPal integration. It won't look like anything special, but it works and is freely available. However, if you want to sell more than five items, you'll need an eCommerce subscription — and those go for $26.25 per month if you subscribe annually. Since a basic Shopify subscription goes for almost the same price and provides a much more robust and well-featured eCommerce platform, I wouldn't recommend SimpleSite's online store for any serious online business. It's for small-time sellers only. Another big limitation is that you can only accept payment via PayPal.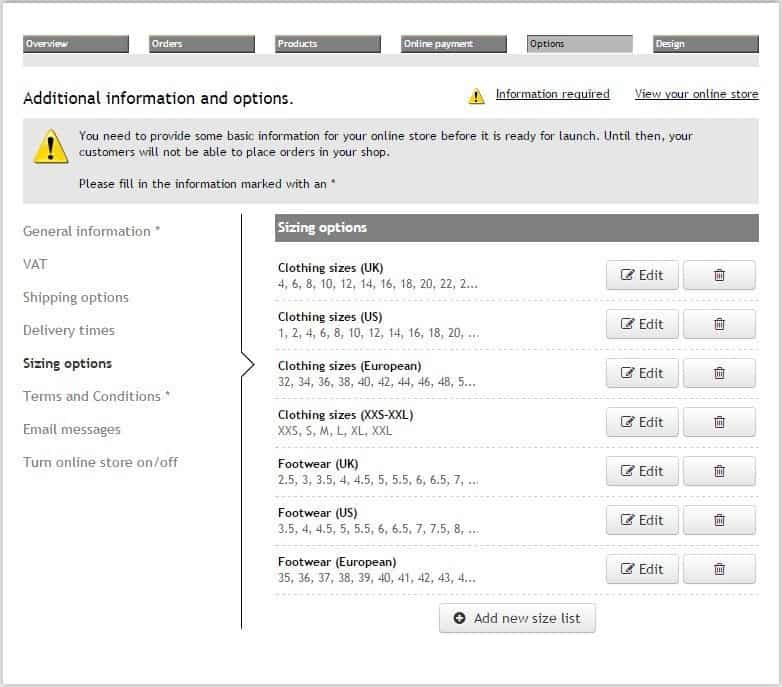 Blogging Tool: You can't add a blog to your existing website. Even if you choose "personal/blog" as your site type during the initial setup, you won't find any blogging tools available. There's no real way to create a blog post — the most you can do is create individual web pages, call them blog posts, and create another page to link to/summarize your "posts." Disappointing!
Contact Form: SimpleSite's contact form is quite lackluster. You can't customize its appearance, and the only thing you can do with the fields with regards to customization is to add or remove the Name, Email address, Message, Phone number, and Subject fields. You can't add radio buttons or anything like that. All submissions will be sent to your email address.
SEO Tools: Sadly, SimpleSite is quite weak when it comes to SEO functionality. You can't even integrate with Google Analytics!
Other basic features include a Google Maps integration, a slideshow feature, and the ability to play YouTube videos. That's really about it.
SimpleSite Web Design
In terms of web design, here is how SimpleSite stacks up:
Templates: SimpleSite's templates — there are 36 of them — range from decent to somewhat dated. Unfortunately, they're all essentially the same in terms of their basic structure. Like most aspects of SimpleSite, the templates are good enough for those looking to create a website for personal reasons, but most businesses will want a site with a bit more polish.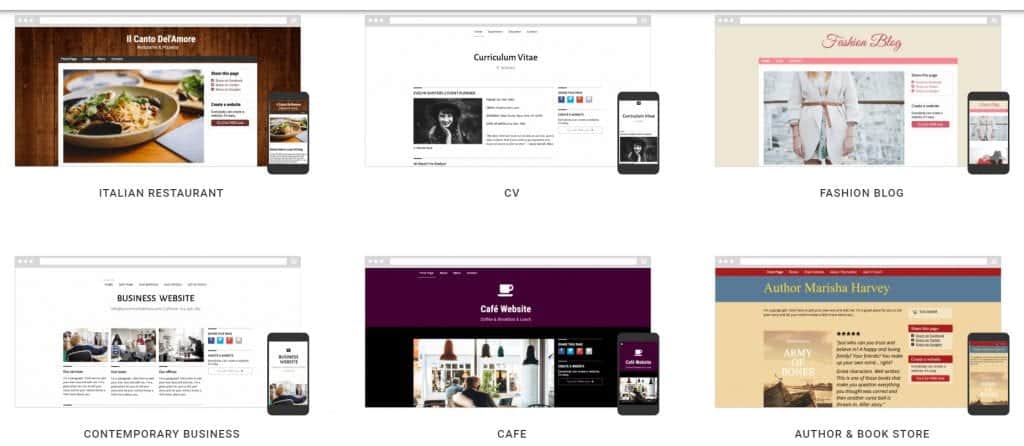 Mobile Editor: Unsurprisingly, SimpleSite doesn't have a mobile editing app, nor any options for customizing the mobile look of your site.
SimpleSite Customer Service & Support
SimpleSite's customer service is decidedly limited.
Email: SimpleSite's email support is its sole means of direct customer support — there is no phone support or live chat. A note under the customer service email address reads, "We try to respond to all requests within two business days." A modest goal, and one just barely achieved in the case of the query I sent them relating to this review.
FAQ: An FAQ is provided, which answers some of the more basic questions you might have about the service. It is not terribly comprehensive.
SimpleSite Reviews
Negative SimpleSite Reviews & Complaints
While there aren't a great many SimpleSite reviews out there, most of the ones I've seen make mention of the obvious limitations of the platform, including the following:
Lackluster themes
Few features
Limited customization options
Some billing complaints
Positive SimpleSite Reviews & Testimonials
While many reviewers echo my complaints about SimpleSite, the platform has more satisfied users than you might think. Most users, while taking note of SimpleSite's manifest inadequacies, do note that the product generally lives up to its name:
Very easy to use
Can sell a few products with a free subscription
Customers on Trustpilot give SimpleSite an average of 4.2 out of 5 stars. It goes to show that even given the glaring limitations of SimpleSite, it generally does what its customers expect of it, though you'll find criticism as well. Part of SimpleSite's puzzling popularity has to do with the fact that the platform has a considerable base of long-time users in Europe who appreciate the extreme simplicity and aren't too bothered by the lack of business-friendly features.
SimpleSite Integrations & AddOns
Aside from PayPal, Google Maps, and YouTube, there really aren't any third-party integrations to be found, though you can add links to your social media accounts.
Final Verdict
Picking on SimpleSite doesn't feel very sporting. Punching down doesn't bring me any satisfaction. SimpleSite isn't trying to be Weebly or Wix. It's just a limited, basic website builder that allows people around the world to create a functional website and even sell a few items for free. It's an honest product put out by an identifiable company, and it seems to retain a base of satisfied users, so I'm glad it exists.
However, it wouldn't be fair if I didn't point out the obvious: SimpleSite is an anachronism. It simply doesn't have the features necessary to satisfy the needs of most small businesses. The whole enterprise is so thinly featured that there's not much to say about it. What's more, the fact that you can't choose when to publish your site or undo your edits is a pretty significant drawback on the user-friendliness front, in my view.
SimpleSite is what it is: a means to get your content online as easily as possible without regard to advanced functionality. While I see no reason why somebody would pay money for it, SimpleSite does provide a workmanlike service to the masses for free. May it exist for years to come.
---
We've done in-depth research on each and confidently recommend them.
We've done in-depth research on each and confidently recommend them.
To learn more about how we score our reviews, see our
Website Builders Rating Criteria
.