Expert Analyst & Reviewer

UPDATED
Advertiser Disclosure: Our unbiased reviews and content are supported in part by
affiliate partnerships
, and we adhere to strict
guidelines
to preserve editorial integrity.
SITE123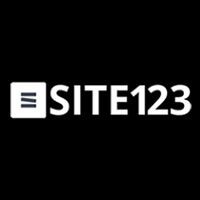 Pros
Easy to use
Multilingual sites
Good integrations for musicians
Free plan available
Cons
Cannot backup your site
Limited design customization
Basic templates
SITE123 Overview
Website builder SITE123 arrived on the scene four years ago with a mission to provide the absolute easiest possible website building experience. Does it deliver on its promises?
Led by owner/lead developer Noam Alloush and CEO Shai Zrihan, SITE123's raison d'être is that it essentially forces you to create an attractive website – against your will, if necessary. Noam Allush explains its interventionist ethos like so:
"My father, for example, is quite a busy person, very far from being an internet aficionado. Plainly speaking, he has no idea how to create a website. Give him a conventional website builder and he will waste tons of time and end up with something that one would be happy to delete permanently from the web. . . So, we decided to develop a perfect time-saving solution that would forcefully prevent users from making beginner mistakes and coming up with another junk site."
Let this be a warning to the makers of crappy websites: SITE123 has authorized the use of force to prevent you from screwing up.
Let's see how this hawkish posture plays out on the battlefield of website building.
Business Types Supported
SITE123 is a simplified website builder that provides basic building blocks of content that can be arranged to suit a wide variety of businesses. If your business needs a complex website, I'd look elsewhere, but small businesses requiring a cheap & easy website could do a lot worse. In particular, the table booking feature makes SITE123 a decent choice for eateries. SITE123 also has some decent promotional integrations for musicians/bands.
When you begin the process of creating a SITE123 website, you're prompted to choose a category for your site. The following choices come up:
Business
Online Store
Blog
Handyman Services
Restaurants & Food
Photography
Events
Technology & Web
Transportation Services
Hospitality & Tourism
Music
Creative Arts
Health & Wellness
Recreation & Sports
CV & Portfolio
Community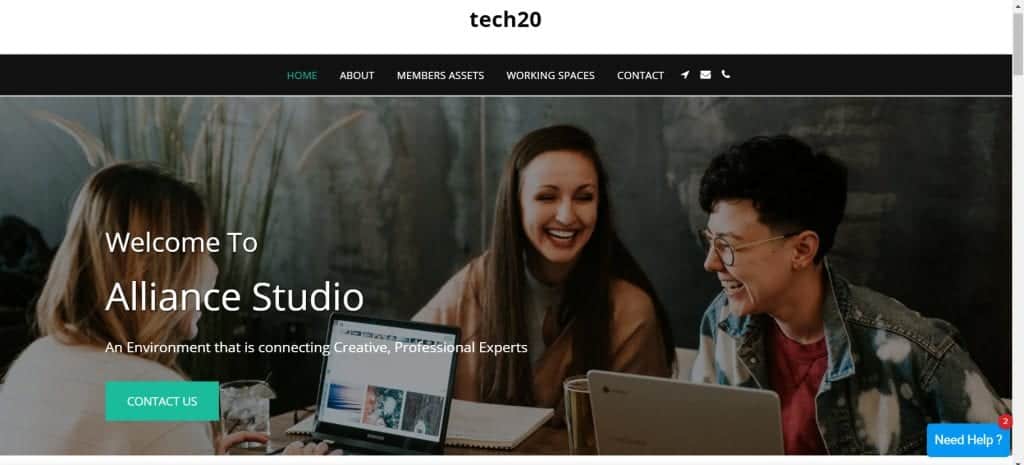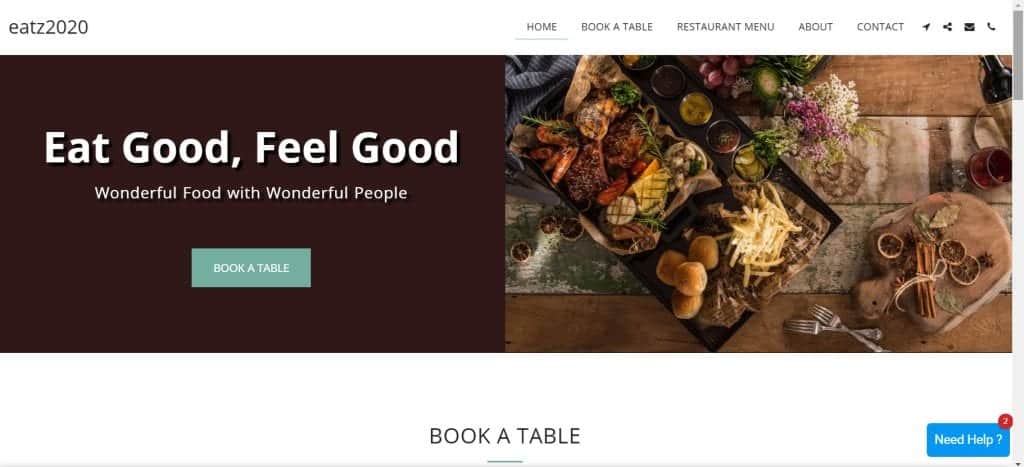 Pricing
At first glance, SITE123's pricing scheme couldn't be simpler. There's a free plan (Free) and a paid plan (Premium). However, once you actually set up your free site and try to upgrade to a paid option, you'll find that there are actually five plans (one free and four paid) to choose from. It's an odd discrepancy — one I'd hoped would have been cleared up by now.
Annual subscriptions are offered, as are 2-year, 3-year, and 3-month subscriptions. The prices listed are for the annual plans, while discounts are offered for the longer plans (meanwhile, the 3-month plans are more expensive on a per-month basis).
Free
500 MB Storage
1 GB Bandwidth
Subdomain
Basic
$10.80/month
10 GB Storage
5 GB Bandwidth
Connect Your Domain
Free Domain for 1 Year (unless you get the 3-month plan)
100 Mailing List Messages
Remove SITE123 Floating Tag
Advanced
$16.80/month, everything in the Basic plan, plus:
30 GB Storage
15 GB Bandwidth
Remove SITE123 Footer Tag
2 Mailboxes
1 Additional Language
1000 Mailing List Messages
Professional
$22.80/month, everything in the Advanced plan, plus:
All of the Above PLUS:
90 GB Storage
45 GB Bandwidth
5 Mailboxes
3 Additional Languages
2500 Mailing List Messages
eCommerce – 500 Orders Per Month
Credit Card Gateways
Website Statistics
Gold
$28.80/month, everything in the Professional plan, plus:
270 GB Storage
135 GB Bandwidth
10 Mailboxes
5 Additional Languages
10000 Mailing List Messages
eCommerce – Unlimited Orders
Advanced eCommerce Features
eCommerce Wish List
eCommerce Reviews
Abandoned Cart Emails
SEO Advisor
Payment is accepted via credit card (Visa, Mastercard, AmEx, Diners Club) or PayPal. All plans come with a 14-day money back guarantee.
All in all, the value offered for the price could be better. None of the plans give you unlimited bandwidth/storage, and you need a relatively pricey Professional plan if you want eCommerce (and an even pricier Gold plan if you want advanced eCommerce features) or website statistics.
Ease of Use
As explained in the intro, SITE123 sees itself as a benevolent Big Brother figure who is there to guide you through the creation process and to ensure you make good design choices, staging forceful interventions when necessary to guide you along the correct path. What happens when this philosophy is applied to DIY website building?
Once you've chosen a category for your website, SITE123 prompts you to enter your site name and language. After you've entered your info, SITE123 produces a website for you. You'll notice that you don't get to choose a template after you select a category for your site. Instead, when you start editing the site, it is generated for you, and you have the option of choosing a new template from inside the Homepage menu. These template choices are really just different headers that you can insert at the top of your page. However, you still can't keep your old content in place if you choose a different template, nor can you edit the HTML/CSS in any way.
The end result is that while you don't get the freedom to begin from one of the hundreds of unique templates, you're pretty much guaranteed to produce an attractive and functional website. You'll have to accept the somewhat authoritarian nature of the editor, though. SITE123 is not a drag-and-drop editor. You can't just plop your individual elements down wherever you like and drag them around the page. All changes and additions to your site will have to be made from the buttons along the sides of the editor.
One particular setting I wanted to illuminate is the "website type" setting under the Settings button. It determines whether your site is a one-page site (the default setting) or a multi-page site. One-page sites are well-suited to mobile browsing" but aren't ideal for websites that have a lot of information to convey. Your "modules" become their own separate pages when you choose a multi-page site. SITE123 should be clearer about the fact that its sites are single-page by default.
Unfortunately, there are no undo/redo buttons nor any history options for reverting to prior saved versions of your site. Personally, I like doing my website building with a safety net.
Nonetheless, I have to commend SITE123 for their user-friendly editing. It truly is a tool anyone can use, and while you don't get the sense of design freedom you get with a more traditional website builder, it's not quite the super-restrictive totalitarian editing scheme one might have feared.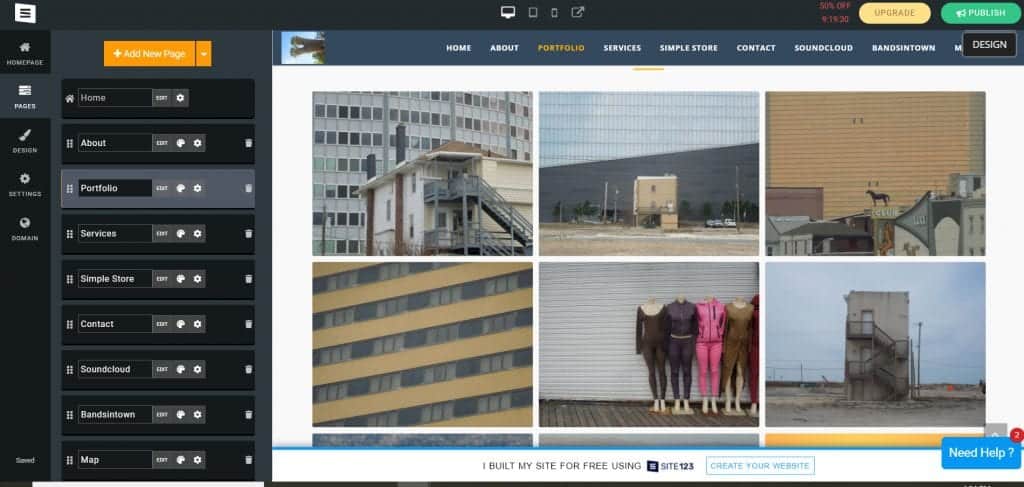 Hardware/Software Requirements
Just make sure your browser is up-to-date. SITE123 is compatible with all the major browsers.
Features
In keeping with SITE123's focus on the basics, you won't get a plethora of fancy features, but you will get what you'd expect from a good small business-oriented website builder:
Dashboard: SITE123's dashboard is basic and functional. You'll see all the websites you've created through your account. Click on one of your sites, and you'll be able to edit it, adjust its settings, and/or purchase a domain for it.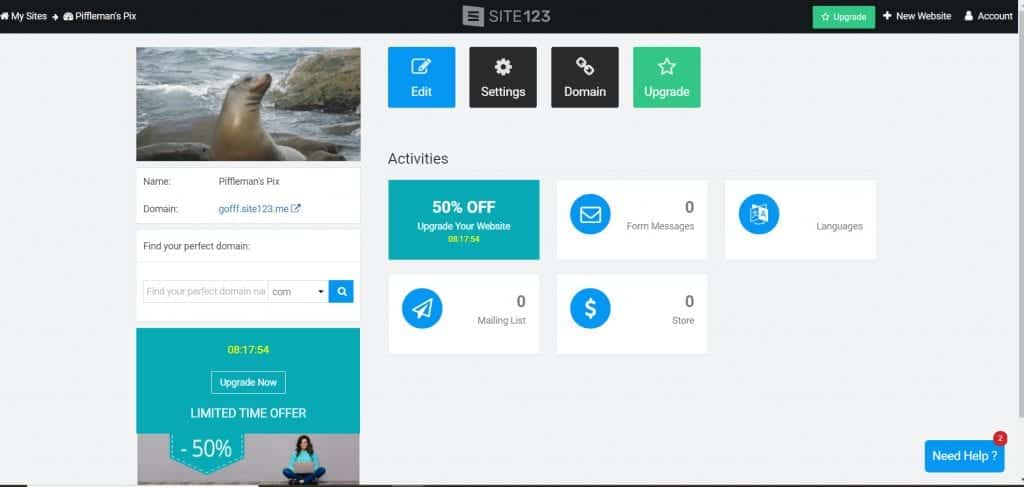 Form Builder: SITE123's form builder is pretty robust — much improved from the last time I updated this review. You can add a wide array of elements to it — text fields, checkboxes, radio boxes, etc. — and arrange these elements however you like. And if you want a more advanced form builder, paid subscribers can take advantage of the integration with 123FormBuilder.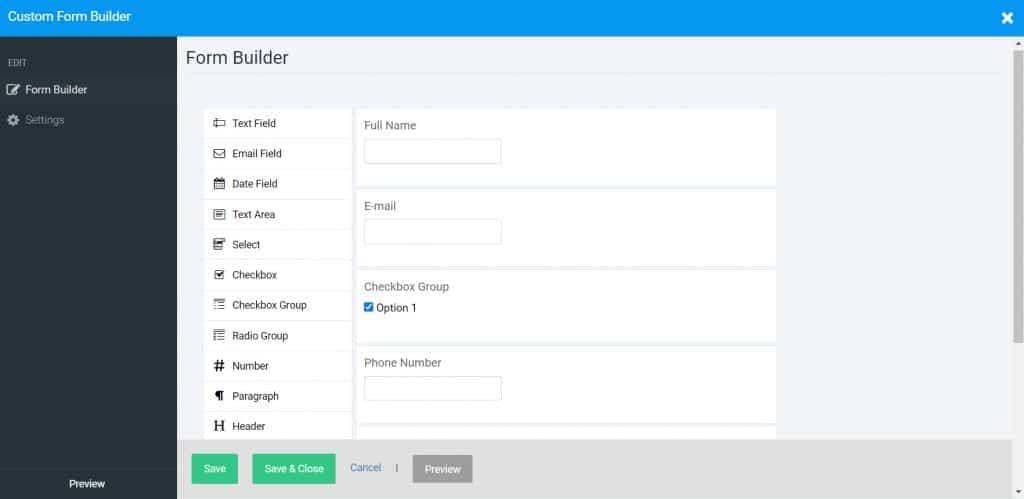 Online Store: SITE123's paid plans include eCommerce for selling physical and digital goods, though you'll need at least a Professional-tier subscription to get much out of it. You can accept credit cards, PayPal, and offline payments. The number of products you can sell increases with your subscription tier. It's a solid eCommerce package, but unfortunately, you'll need the most expensive subscription packages if you want such features as automated abandoned cart emails, wish lists, and product reviews.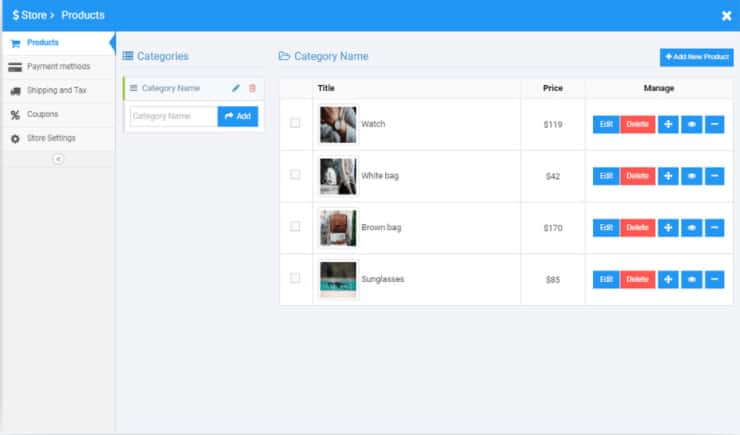 Blog: SITE123 provides a strong blogging tool. You can include video, images, tables, and more in your blog posts. You can schedule posts in advance, place tags on your posts, allow for comments (either internally or through Facebook or Disqus), and, with a paid SITE123 subscription, implement custom meta tags in your posts and allow for Google Adsense ads on your blog so you can monetize your work. You'll be able to easily create articles filled with whatever content you want. I just wish there existed an option that allowed me to read every blog post in full as I scroll down, as opposed to having to click on each individual post to read it in full.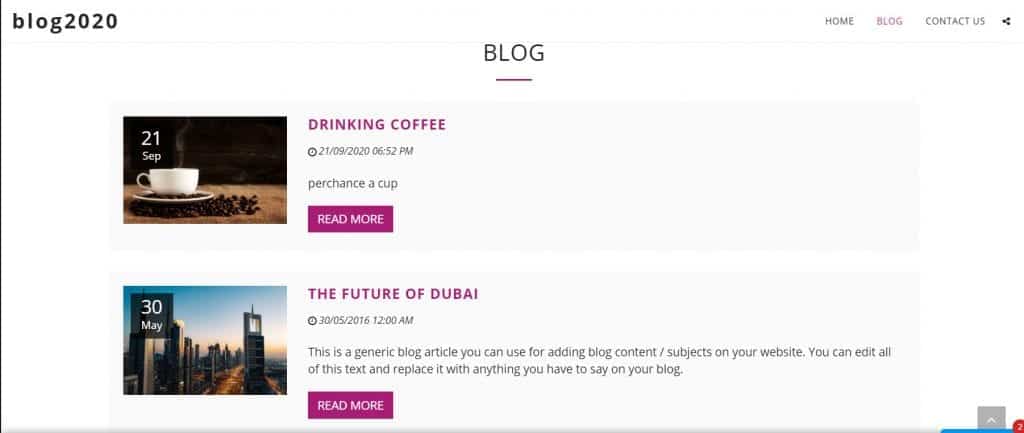 Marketing: SITE123's email marketing feature lets you build subscribers for your email newsletter. You can choose from a set of mailing list templates to email your newsletter subscribers.

SEO Tools: SITE123's SEO structure lets you set each page's title meta tag, description meta tag, keywords, and image meta tags. There's also an SEO Adviser (yes, that's how SITE123 spells it) that helps you optimize your SEO settings, though, without a Gold subscription, it will only scan up to 3 pages.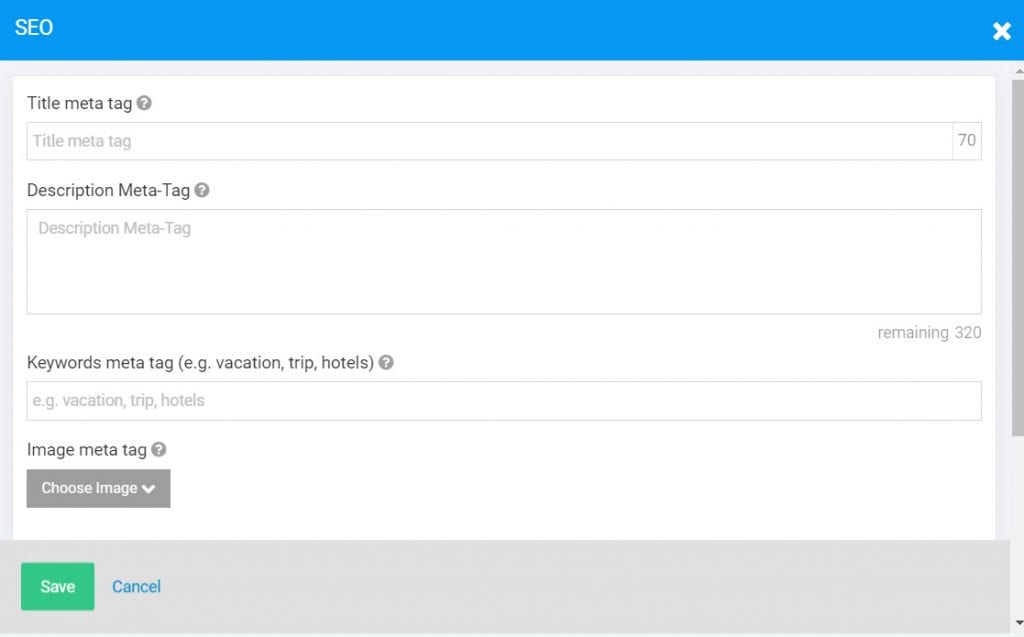 Reports & Analytics: SITE123 is compatible with a number of integrations for reporting and analytics, including Google Analytics, Google Webmaster Tools, Sumo, and many more.
PCI Compliance: All SITE123 sites get a free SSL certificate and are fully PCI compliant.
Social Media: SITE123 offers a full array of social media links so your pages can be shared across social media.
Google Maps: SITE123 does indeed feature a Google Maps integration.
Multilingual Websites: SITE123 offers an impressive array of options to help you create a fully multilingual website.
Web Design and Editing
Templates
Your site will be automatically populated with background images and content based on the category you chose for your site at the beginning of the creation process. SITE123 refers to these content arrangements as templates, though these templates are really just particular arrangements of the content blocks that are available to implement on any site. It's not the most flexible or dynamic website creation system, but then SITE123 always promised a controlled editing environment that guides you with a firm, unyielding hand.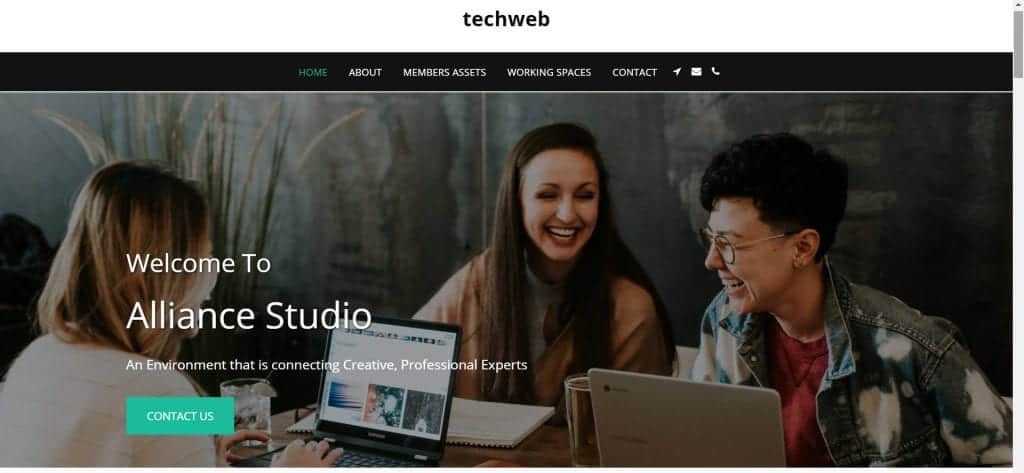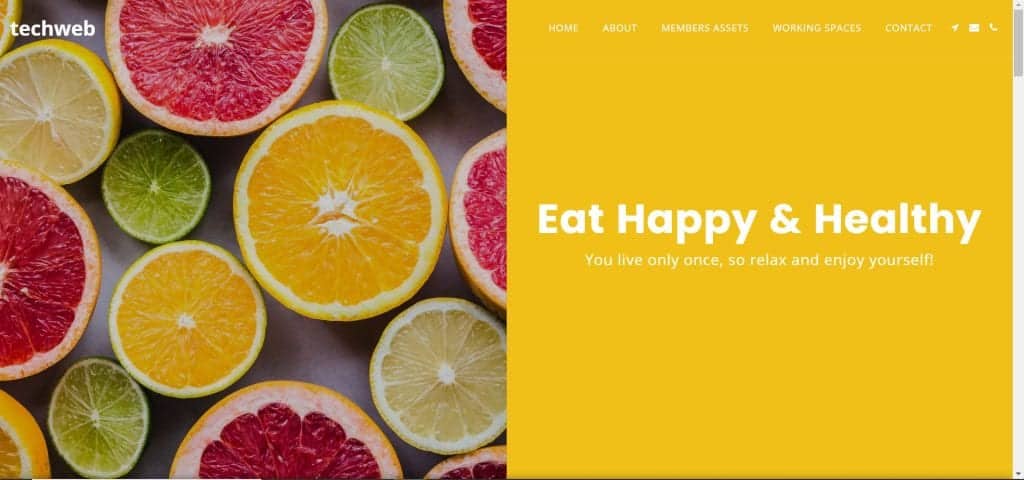 Desktop Editor
SITE123's editor doesn't give you a high degree of design freedom, as you can't just drag & drop elements onto your site. Instead, you tell the editor what elements you want placed on your site. You can then rearrange the order of the element stacks that comprise your site if you wish. This kind of website editor ends up producing sites that look quite similar to one another. However, if you just want a professional-looking website as opposed to one that will win design awards, your needs will likely be met.
Mobile Responsiveness
All SITE123 sites are mobile responsive. And if you choose to create one-page sites (SITE123 does this by default; you have to actively change your site to multi-page if you don't want a one-page site), these sites are ideal for mobile scrolling.
Integrations & AddOns
SITE123 is integrated with Bandsintown, which is a tool for bands to promote themselves, and Soundcloud, which hosts audio tracks. These integrations make SITE123 a decent choice for a band's promotional site. And for eCommerce, SITE123 offers 12 different payment gateway options, including Square, Stripe, and PayPal.
For paid subscribers, SITE123 includes a number of third-party plugins that can be added by pasting an embed code into the space provided. These plugins are mainly analytics and webmaster tools, though there are some form building and eCommerce tools offered as well.
Security
SITE123's websites come with SSL certification and are PCI compliant. You won't have to pay extra for security.
Customer Support
SITE123 provides excellent live chat assistance. I tested it and found it to be quite prompt and helpful. As for other forms of help, there's a contact form and a Support Center that contains tutorial videos. There's also a Learning Center with articles that help you make the most of the site editor features. Unfortunately, there is no phone support.
User Reviews
Negative Reviews & Complaints
SITE123 gets average-to-slightly-above-average reviews from professional reviewers. Here are some of the primary complaints that are heard regarding SITE123:
No way to add HTML/CSS code
No backup/restore function
Product doesn't deliver enough value for the price
Limited customization
Positive Reviews & Testimonials
Reviewers have had the following positive things to say about SITE123:
Simple and easy to use
Responsive templates
Excellent live chat support
Great multilingual capabilities
I'll note that SITE123's users are largely positive about the product. SITE123 currently gets an average user rating of 4.3 out of 5 on Trustpilot, which is impressive for a website builder.
Final Verdict
Over time, one issue that has nagged me more and more about SITE123 is their clunky name. Yes, it's meant to demonstrate their simple, basic utility, but it's a bit too on the nose for me. Not the most important concern, I will admit!
As for the builder, SITE123 does, in fact, fulfill its stated mission in that it allows anybody to create a website, regardless of technical savvy or lack thereof. SITE123's responsive sites are attractive and feel contemporary, and many of the features are quite useful. If you're looking to create a simple website for your small business, SITE123 definitely warrants your consideration.
Just remember that SITE123 is a relatively rudimentary tool — one geared towards creating long scrolling one-page websites for mobile consumption. Though there is an option to create multi-page sites, it's clear that SITE123 is fundamentally tied to the one-page model. This is fine for simpler sites without a lot of information to convey, but if you're looking for a flexible builder that lets you customize things just so — including the ability to add custom code — you'll want to look elsewhere.
Nonetheless, SITE123 has a lot to offer the average small business. Four stars.
---
We've done in-depth research on each and confidently recommend them.
We've done in-depth research on each and confidently recommend them.
To learn more about how we score our reviews, see our
Website Builders Rating Criteria
.