Expert Analyst & Reviewer

UPDATED
Advertiser Disclosure: Our unbiased reviews and content are supported in part by
affiliate partnerships
, and we adhere to strict
guidelines
to preserve editorial integrity.
Strikingly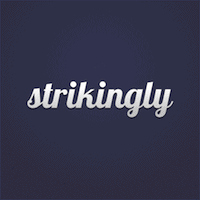 Pros
Easy to use
Generous free plan
Excellent mobile editing app
Single-page sites suited for mobile viewing
Cons
Limited design customization
Cheapest paid plan is too limited
The online store can't sell digital products
Strikingly Overview
Strikingly is a responsive website builder with a unique focus on smartphone-centric single-page websites. Its focus is on creating long, scrolling single-page websites that are ideal for mobile consumption but also well-suited for good old-fashioned desktop viewing. Strikingly allows for multipage sites as well, though these are reserved for Pro subscribers.
Founded in Shanghai in 2012 by CEO David Chen, CTO Dafeng Guo, and CDO Teng Bao, Strikingly is one of the few Chinese companies in the website builder field. A 2013 Forbes article chronicled Strikingly's formative years, rising from the ashes of the failed tech startup JoinStart (launched during Chen, Guo, and Bao's time in Chicago) to becoming the first Chinese company to graduate from the Y Combinator seed accelerator, which is described as "the world's most powerful start-up incubator."
So do they succeed in their aims? Read my Strikingly review, and you'll come away with an answer.
Business Types Supported
Strikingly's 61 responsive templates are crisp, contemporary, and oriented toward restaurants, photographers, and tech startups. In this respect, the templates resemble those offered by most website builders these days. This is no surprise, as they are all competing for the attention of the same pool of customers: freelancers and small business owners without the money to spend on web designers but need a professional, mobile responsive web presence.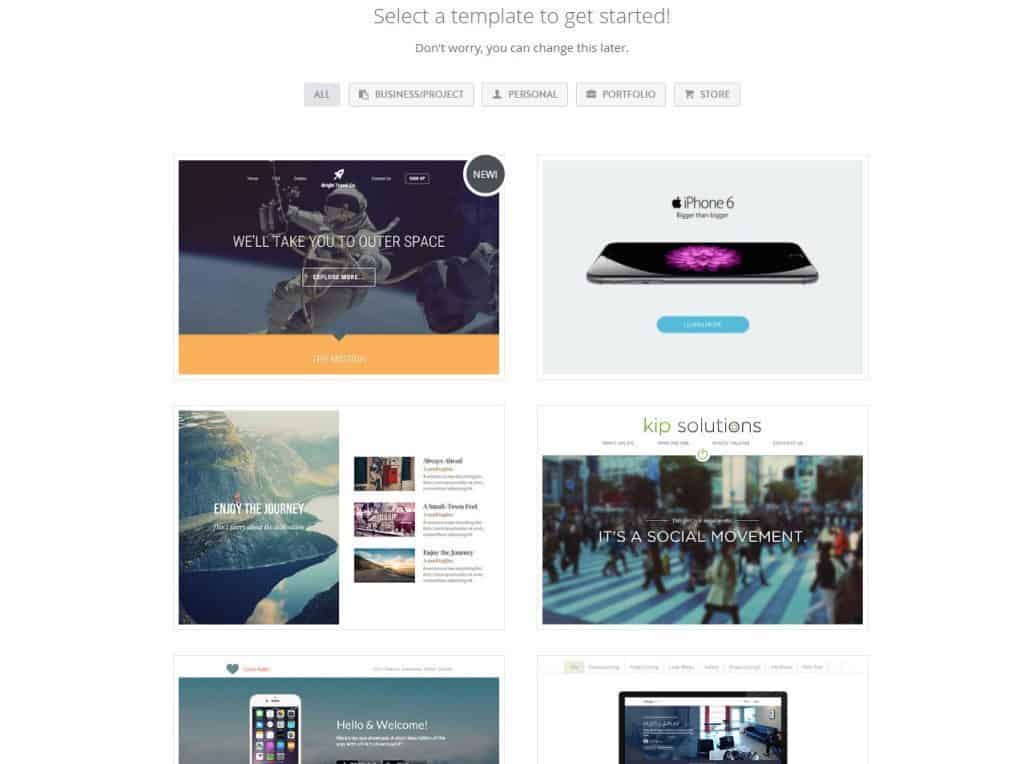 Strikingly's templates are divided into the following categories:
Store
Business
Startup
Creative
Personal
Blog
Strikingly Pricing
Strikingly offers would-be website creators a free plan, though any advanced functionality is reserved in the form of premium features for paid subscribers. Strikingly offers a 14-day free trial for its premium plans, though, so testing the premium features shouldn't be a problem. Though you have to enter your credit card info (or your PayPal info, which you might be more comfortable with) to access the premium plans, cancellation is easy (not the case with certain shadier competitors). I canceled my subscription from the website with ease and without any BS. Don't worry — it's safe!
Here are Strikingly's plans, along with features and pricing. The pricing listed is for the annual plan. Discounts are given for two, three, and five-year subscriptions. Monthly subscriptions are also available, though they are pricier than annual subscriptions on a per-month basis.
Free
Strikingly.com domain
Unlimited free sites
5GB monthly bandwidth
500MB total storage per site
Simple Store (one product per site)
Strikingly branding
Invite collaborators
24/7 support
Limited
The Limited plan costs $8/month and includes:
Connect a custom domain
Two Limited sites (Limited sites have more features than Free sites and fewer than Pro)
Unlimited free sites
50GB monthly bandwidth
1GB total storage per site
Free domain for your first year (not included in the monthly plan)
Simple Store (five products per site)
24/7 support
Pro
The Pro plan costs $16/month and includes everything in the previous plans plus:
Three Pro sites (Pro sites have more features than Limited or Free sites)
Unlimited bandwidth
3GB total storage per site
Simple Store (300 products per site)
Multiple pages (up to 20 pages per site)
Site membership
Strikingly app store
Mobile action buttons
Pop-ups
Embed HTML/CSS/Javascript
No Strikingly branding
Password protect your site
Site search
Custom font upload
VIP
The VIP plan costs $49/month and includes everything in the previous plans, plus:
Five Pro sites
10GB total storage per site
Multiple membership tiers
Send newsletters (2,000 contacts/month)
Simple Store (500 products per site)
Priority customer service
English phone support
Account management
Additionally, college students with a .edu email address can get three months of Strikingly Pro for free.
Extra Fees
Custom Email Addresses: $25/year
Domains: $24.95/year
Audience Plan (Add Live Chat, Memberships & Newsletters): $5+/month
Though free subscribers can create unlimited sites — an offer that seems quite generous at first — these sites are limited to one page, and you won't have access to any of the advanced features. The Limited plan isn't much of a value proposition either, as nobody wants to pay for a site with limited features, stingy five-product eCommerce, and company advertising. Only the Pro and VIP plans provide decent value, with the Pro plan occupying the sweet spot.
Payment is accepted via credit card and PayPal.
Ease Of Use
With Strikingly, the site editing process works a bit differently than it does with most website builders. The first thing you'll probably be thinking when first using the editor will be, "Hey, where are the content blocks I can drag and drop onto my site?" (You'll be thinking this if you haven't been forewarned by my review, anyways!)
A Strikingly site is comprised of a series of sections. Each section is linked to the top of your site by default as if they were individual pages; however, the links just take you further down the page to the section in question. The nature of the existing sections on your page will be determined by which template you choose at the beginning. Within each section, adding items is done simply by clicking the "Add Item" box that appears in the editor when you roll the cursor over the section. In most cases, this will simply add another text/image combination.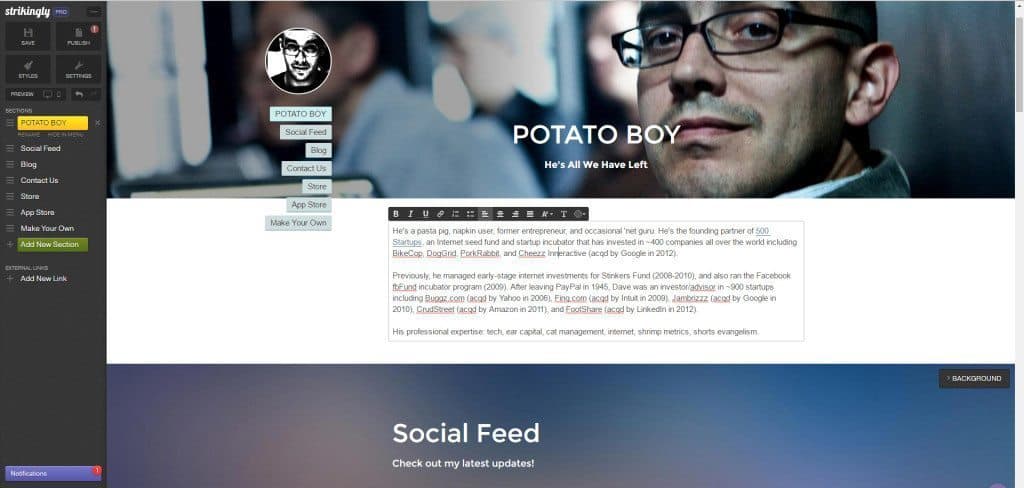 To add new content of your choosing (buttons, a blog, a store, third-party apps, etc.), click "Add A New Section" along the left side of the editor. Once added, the individual components of your content section can be edited or added on to via options that become available upon moving the cursor around in the section. Each sub-item of your section will maintain the same look (unless and until you edit it) to preserve a uniform aesthetic. It's a cookie-cutter approach to creating responsive single-page websites, but I can't deny its easy simplicity — getting a passable Strikingly website up and running requires minimal effort.
For a higher degree of fine-tuned control, Pro subscribers can add a "Make Your Own Section" section. Within this section, you'll be able to add whatever content you want so long as it's not related to your blog, store, or a third-party app, which is unfortunate. For ease of editing, I'd have had more fun if the entire editor worked along the lines of Make Your Own Section, but that's not the approach Strikingly has chosen.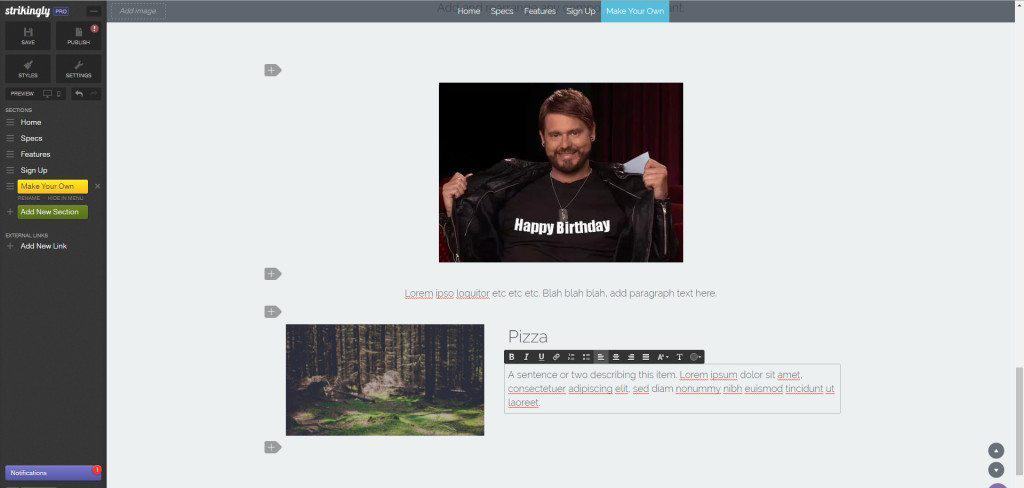 Style options that permit you some measure of control over your site's look can be found along the left side of the editor. Here, you can choose between three style packages. Each one has a set of fonts, colors, and button styles that will remain consistent throughout your site. You can edit the individual fonts (for the title, heading, and body text) used in your site — and Pro users can attempt to create their own style — but you get the sense that you'll have the most luck sticking with the presets.
From the way Strikingly presents its styling options to the way its editor prefers you construct your site, the philosophy underlining the whole enterprise is that the editor is there to steer you toward a certain modern coherent look. Otherwise, a time-strapped website creator could find themselves overwhelmed with customization choices and, as a result, creates something inconsistent or haphazard. Naturally, this results in limited customization and a tendency to produce websites that look quite similar to one another.
This isn't so much a flaw that can be corrected as a trade-off that is consciously made. You can consider this something of a devil's bargain, but life's ever-increasing claims on our time and money are not illusory. Strikingly is betting that you have more pressing priorities than making fine adjustments to the design of the buttons on your widget store.
If what you're after is a long, single-page website that reveals more sections the further you scroll down, Strikingly is a decent choice of a website builder. For anything more complex, this setup is far from ideal, and navigating through this sort of website on the user's end can be frustrating, especially when trying to go back-and-forth between particular sections of the site on a mobile browser.
Multipage Sites: Strikingly's Pro subscribers are given the ability to create actual multipage sites. Strikingly devotes a page in its knowledgebase to showing you how to do this, though it's kind of amusing that a list of instructions is necessary to lead users to do what they can automatically do in most other website builders. Nevertheless, it works well enough and is handy for users who want to create a more traditional website than the sort Strikingly specializes in. Twenty pages can be added to your multipage site.
Preview Mode: As you would expect, Strikingly allows you to preview the look of your website. You can check out how your site will appear on a desktop, tablet, and mobile forms.
Undo/Redo: Strikingly gives you a set of undo/redo buttons in case you don't like your last few edits and want to take a mulligan or three. Surprisingly enough, not all website builders have this feature, so its presence is appreciated. Sadly, there's no History function that lets you browse the full sequence of your edits and revisions.
Hardware & Software Requirements
Strikingly requires no particular hardware/software beyond a computer and an updated browser. A Strikingly representative told me that some may have problems when using the editor with Internet Explorer, though this is an issue with IE, not with Strikingly. IE seems to have issues with website builders in general. Basically, don't use IE with any website builder.
Strikingly Features
Strikingly doesn't give you an enormous number of features to apply to your websites, though the basics are all here, and they perform solidly enough.
Dashboard: Strikingly's dashboard gives you easy access to your sites, your domains, your Strikingly email accounts, and your "audience" — this consists of anyone who has filled out a contact form/signup on one of your sites.
Form Builder: Strikingly's contact form is disappointingly basic. You can choose to have (or not have) Name, Email, Phone, and Message fields — and nothing else. A good customizable form builder is a simple yet valuable tool for an emerging business, so it's a big letdown when a website builder gets lazy with their contact forms. You do, however, get the option to add a map and/or your contact info to your form.

Online Store: Strikingly's Store, addable as a section, is a fairly solid eCommerce tool. Pro subscribers will be able to sell up to 300 products. The Strikingly store can accept one of 15 different international currencies. You can specify shipping options, track orders, set a flat tax rate, set up payment processing with either Stripe or Paypal, and customize the email notifications sent to your customers. Unfortunately, you won't be able to offer digital products.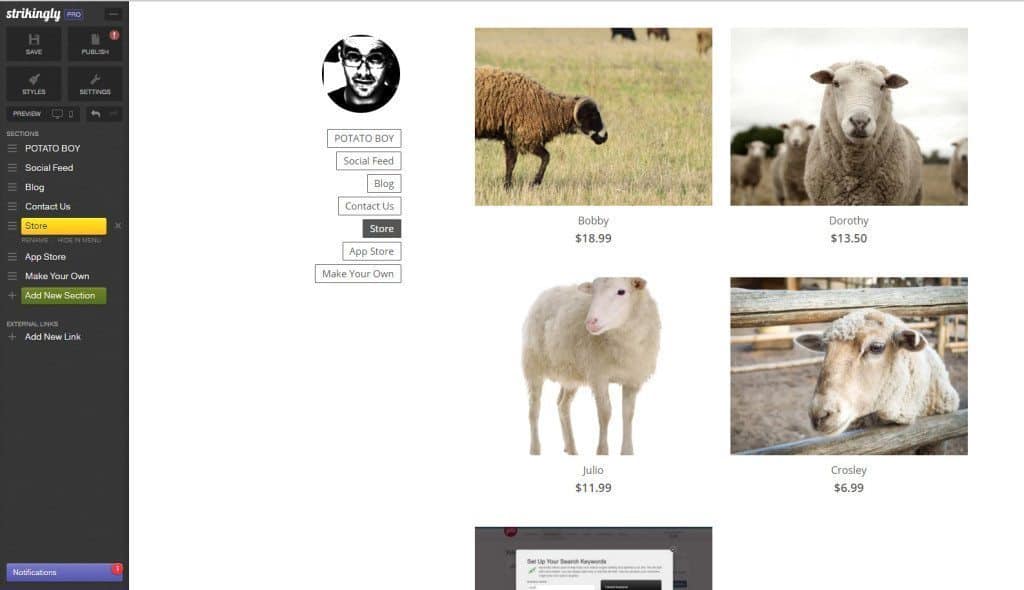 Blog: Strikingly's blogging tool, like its store, is unspectacular but quite functional. You can put images and videos into your blog posts (which, in what must be a crisis of conscience for a one-page website builder, open as separate pages when you click on them). You can also enable reader comments and use Mailchimp to collect emails and send newsletters via an embedded opt-in link on your posts.
Marketing: Strikingly offers a contact form and signup form you can use for collecting visitors' email addresses so that you can create a mailing list.
SEO Tools: Strikingly is integrated with Google Analytics for SEO functions, reporting, and analytics.
PCI Compliance: All Strikingly sites are fully PCI compliant.
Google Maps: Strikingly provides a Google Map integration for all your map needs.
Image Editor: Strikingly's image editor, provided by Aviary, allows you to crop, enhance, and resize your images. You can adjust the brightness, contrast, saturation, etc., as well. It's the same Aviary image editor used by most website builders these days and is so simple as to be completely self-explanatory.
Web Design & Editing
Templates
The 61 templates that Strikingly offers are all decent enough to provide a solid foundation for the sorts of things a user of website builders is likely to need. As this is a builder that focuses on simplicity and mobile responsiveness, these templates are but an arrangement of standard building blocks that you could easily add on your own. Nonetheless, they give you a nice head start.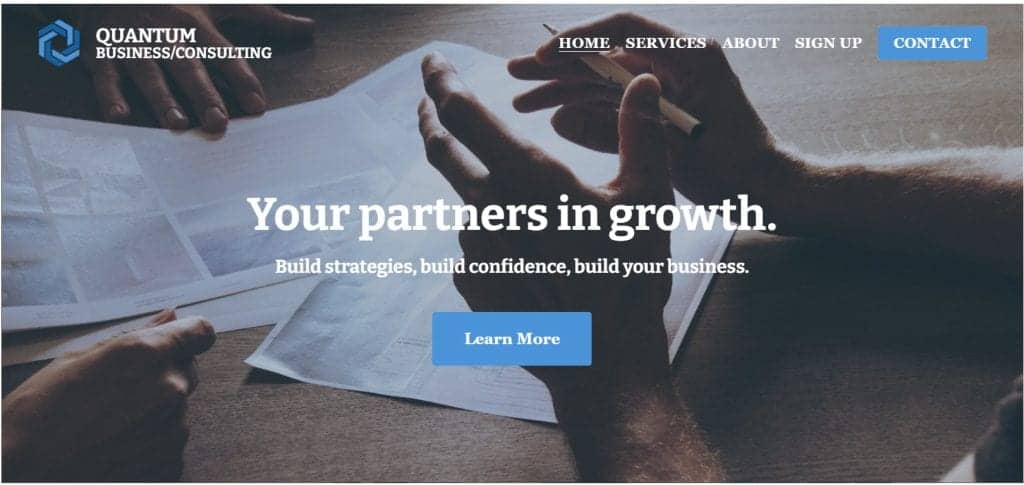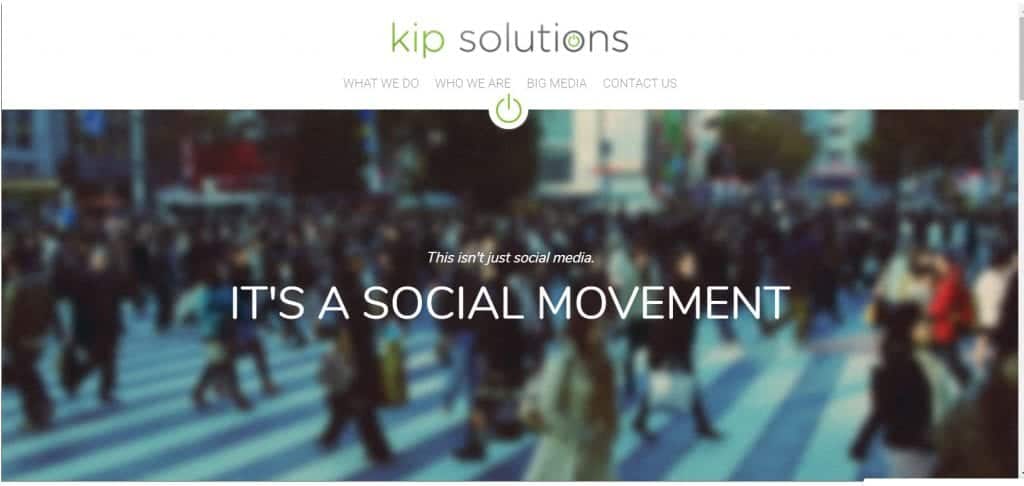 Desktop & Mobile Editors
As discussed earlier, Strikingly's desktop editor is a simple section-based tool with which you can create websites fairly easily, though customization is somewhat limited.
Strikingly has a nice mobile editing app available for both iOS and Android. As mobile site editing apps go, Strikingly's is one of the best. Along with site editing, the app lets you view detailed stats on your site traffic and manage your store orders. As for options specific to the mobile display of your site, Pro users can add mobile action buttons for calling a number and launching a map. You can also activate a sliding navigation menu specific to mobile site visitors.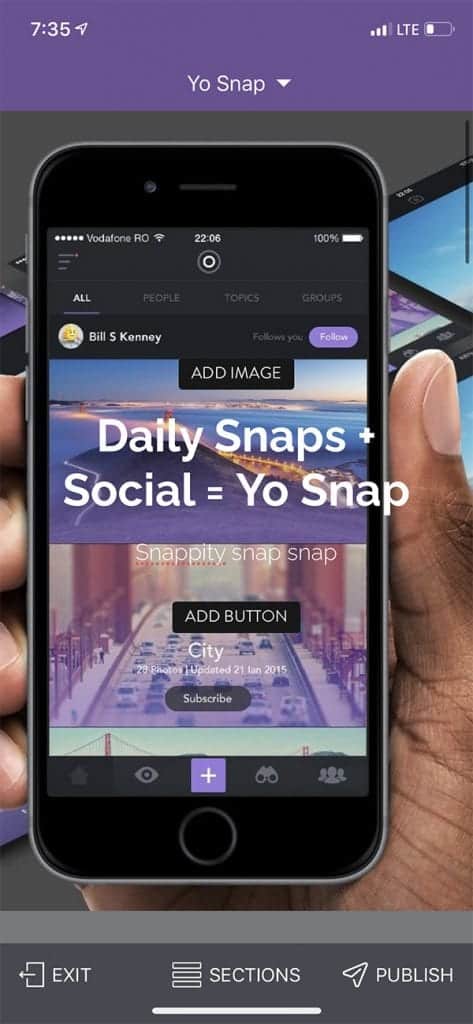 Mobile Responsiveness
All Strikingly templates are fully mobile-responsive, so you won't have to worry about how your site displays on mobile devices.
Strikingly Integrations & Add-Ons
Strikingly provides an App Store for integrations. A greatly scaled-down analog to the Weebly App Center, the Strikingly App Store gives you access to some nice social media and eCommerce tools, including a PayPal button for receiving payments and an Ecwid store. You'll also get Google Analytics and Google Webmaster for site statistics and SEO.
Security
All Strikingly sites are PCI compliant. Strikingly maintains GDPR compliance as well. As for payment acceptance, Strikingly uses Recurly as its payment system, and Recurly is PCI-DSS Level 1 compliant.
Strikingly Customer Service & Technical Support
Strikingly's customer service options include a knowledgebase, video tutorials, a user forum, email support, and 24/7 live chat. I found the live chat to be helpful and friendly, and they answered my question within ten minutes. Sadly, there is no phone support, though this is common with smaller website builders.
Strikingly Reviews
Negative Reviews & Complaints
Complaints regarding Strikingly tend to fall along the following lines:
Limited customization options
Most standard features require a paid account
Images don't display crisply on retina devices
One-page sites can have a hard time with SEO
Customer opinions of Strikingly seem to have taken a downturn recently. Strikingly currently scores an average rating of only 2.1 out of 5 on Trustpilot, with increasing reports of bugginess and pricing disputes.
Positive Reviews & Testimonials
Despite its simplicity and obsessive focus on the one-page website, Strikingly has been relatively well-received by reviewers, who have praised it for the following:
Better for one-page sites than Wix
Very mobile friendly
Very easy to use
Decent for blogging
Final Verdict
It's hard to make a direct comparison between Strikingly and builders such as Squarespace and Wix, as Strikingly is something of a niche product with its emphasis on long, scrolling sites for the mobile generation. If you plan on selling a wide variety of items on your site, or if you have a lot of content for your visitors to navigate through, a single-page site might drive your site visitors up a wall. But for businesses and individuals who need a succinct web presence without a ton of information to convey, a one-page website that users can scroll in one fell swoop may be just the ticket. For that purpose, Strikingly does what it does quite well.
---
We've done in-depth research on each and confidently recommend them.
We've done in-depth research on each and confidently recommend them.
To learn more about how we score our reviews, see our
Website Builders Rating Criteria
.