TCF Capital Solutions Review
TCF Capital has been bought out by Huntington Bank and is no longer in operation. Check out our list of other equipment financing reviews for more options.
Expert Analyst & Reviewer

UPDATED
Advertiser Disclosure: Our unbiased reviews and content are supported in part by
affiliate partnerships
, and we adhere to strict
guidelines
to preserve editorial integrity.
TCF Capital Solutions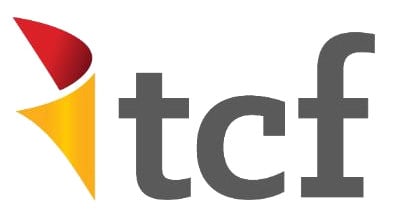 Pros
Multiple types of financing available
High borrowing amounts
Rates tend to be inexpensive
Few extra fees
Cons
Borrower qualifications might be hard to meet
High credit score requirements
Website advertising is not informative
Overview
TCF Capital Solutions (formerly TCF Equipment Finance) is a division of Minnesota-based TCF National Bank. In June 2019, TCF announced a partnership with Winthrop Resources to create TCF Capital Solutions. At the moment, however, TCF Bank's equipment financing operations are still operating under their main brand.
TCF offers a broad range of equipment financing options to well-established businesses at reasonable interest rates, catering to borrowers interested in buying or leasing.
They are, however, a conservative lender with stringent qualifications. Newer businesses or those who haven't established good credit will probably need to look for other financing alternatives.
Think TCF might be right for you? Read on.
Services Offered
TCF is a full-service bank, but for purposes of this review we're looking specifically at equipment financing. Equipment financing encompasses a large number of financial products focused on tangible assets (equipment). This includes equipment loans, which are term loans wherein the equipment being purchased is used for collateral. It also includes equipment leases, which compromise a large genre of rental and purchase agreements.
Industries Served
TCF can provide equipment financing to businesses in the following industries:
Agriculture
Auto Service Equipment
Capital Markets
Commercial Marine
Construction
Franchise Finance
Environmental Services
Golf
Healthcare
Homecare
Manufacturing
Material Handling
Municipal
Specialty Markets
Transportation
Borrower Qualifications
TCF prefers to do business with established businesses with decent credit. While there are no minimum revenue guidelines per se, TCF will want you to demonstrate an ability to make your monthly payments. The more money you're seeking, the higher your income will need to be:
| | |
| --- | --- |
| Time in business: | 5 years |
| Credit score: | 700+ |
| Revenue: | Variable |
Terms & Fees
Here is an overview of TCF Capital Solution's products:
Amount:
Starts at $25,000
Term length:
Varies by lease and industry
Interest rate:
5.5% – 7%
Down payment:
First and last month for most leases. Loans typically cover 80% of cost
Buyout agreement:
Tax Leases;
Lease Purchase;
Finance Lease ($1 Purchase Option)
Equipment Loans;
Operating Leases;
Interim Funding;
TRAC Leases;
Equipment Finance Agreements (EFAs)
Additional costs:
Unknown
Effective APR:
Learn more
The big trick to equipment financing is structuring your lease or loan in a way that suits the needs of your business. TCF offers a fairly large number of potential solutions to sift through.
Equipment financing products break down in a few different ways. The first big distinction is between leases and loans. Loans tend to be more traditional bank products that cover around 80 percent of expenses, though this can also include EFAs, which cover the whole of the equipment cost like a lease, but use the terminology of a loan (borrower, lender, etc).
Equipment loans will typically use the equipment you're buying as collateral, so in most cases, these products will be secured loans. For this reason, equipment loans often have lower interest rates than unsecured loans from the same lender would have. If you default, the bank can simply take possession of the equipment they financed.
Otherwise, equipment loans resemble typical bank term loans: they accrue interest over time and feature payments at regular intervals, usually monthly. If you think you might pay off your loan ahead of schedule, make sure you are aware of any prepayment penalties that may apply.
Leases are a bit more complicated. Leases generally fall under one of two major umbrellas: finance (capital) leases and operating leases.
Capital leases tend to transfer the title of the equipment to the lessee before the end of the lease, making them function primarily as loan alternatives. One of the most common types is the $1 buyout lease, which offers fixed-rate payments for the duration of the lease, ending with a $1 residual. Other forms of capital leases, like lease purchase, may offer more flexibility in terms of monthly payments, leaving a larger residual payment at the end of the lease.
Operating leases, on the other hand, tend to function more like shorter-term rental agreements. In many cases, the lessee will return the equipment at the end of the lease, although they will often have the option to buy it, usually at Fair Market Value. Tax leases, in which the lessor explicitly retains ownership for tax purposes, will usually fall under this umbrella. TRAC Leases are another variation that are often used for commercial vehicles. Be aware that laws governing operating leases change this year, making it more difficult for lease payments to be written off as operating expenses.
Application Process
You can begin the application online. TCF isn't specific about the turnaround time on applications, but generally, equipment financing is significantly faster than business loans. TCF will do a hard pull on your credit before rendering an initial decision. This typically takes between two to four hours. You will, of course, want an idea of the equipment you want to buy or lease and the vendor with whom you want to make the purchase. You'll also want to have basic information about your business and recent finances ready.

Sales & Advertising Transparency
TCF's website is typical for what you' but it gives an effective rundown of the types of equipment financing they provide as well as some of the advantages offered by each type of product. You won't find any concrete information about rates or qualifications, though, without contacting the bank for more information. For those interested in buying used equipment acquired by TCF, you can also find information about making direct purchases from the bank.
Customer Service & Technical Support
As is often the case with an institution of its size, it can be a bit of a chore navigating to the right department to get your questions answered. TCF staff is friendly, however, and happy to take down my information and return my call. Beyond that, however, there aren't a ton of user reviews (good or bad) of the equipment financing division of TCF, so it's hard to say how good the average customer experience is.
You can contact TCF Equipment finance by phone, by email. You can also find them on LinkedIn and Facebook.
User Reviews
TCF (under the old Equipment Financing name) has an A+ rating with the BBB, but they aren't currently accredited. There are no reviews or complaints listed on the site, although the parent company does have a number of complaints logged, many of which are complaints about overdraft fees.
Negative Reviews & Complaints
TCF Equipment Financing has an A+ rating with the BBB, but they aren't currently accredited. There's only one complaint logged in the last three years, the details of which aren't available
Big Bank Reputation: TCF Bank, the parent company, has a large number of complaints against it, mostly related to bank account issues.
Customer Service: My call was returned in a matter of hours, but if you're looking for immediate service, you may be disappointed.
Newer Companies Have A Hard Time Qualifying: If you've been in business less than five years and don't have excellent credit, you're out of luck.
Positive Reviews &Testimonials
What's the upside to doing business with TCF? Some of the better aspects include:
Lots Of Options: TCF will work with you to find a lease or loan that fits your needs, whether you're looking to buy or lease.
Good Rates: Though not easy to qualify for, TCF's rates are quite reasonable. If you have excellent credit, they're worth a closer look.
Well-Established: TCF has been around for a while and has deep pockets, taking some of the potential stress and anxiety out of borrowing.
Final Verdict
TCF is a good solution for businesses looking for a stable, more traditional lender to handle their equipment financing needs. With decent customer service, versatile options, and reasonable interest rates, businesses that qualify should find plenty to like here. Newer businesses, unfortunately, probably won't be able to meet TCF's stringent qualifications.
If you're looking for alternatives, check out our other equipment financing comparisons to find a lender who works with your industry and offers the terms you're looking for.

Back to top
---
Featured Free Corporate Card
Ramp


---
Ramp offers a free corporate card for virtually any business. Start earning rewards with your corporate spending today. Get your free card.
Featured Free Corporate Card
Ramp


---
Ramp offers a free corporate card for virtually any business. Start earning rewards with your corporate spending today. Get your free card.
To learn more about how we score our reviews, see our
Business Loan Rating Criteria
.