The Business Backer Review
Expert Analyst & Reviewer

UPDATED
Advertiser Disclosure: Our unbiased reviews and content are supported in part by
affiliate partnerships
, and we adhere to strict
guidelines
to preserve editorial integrity.
The Business Backer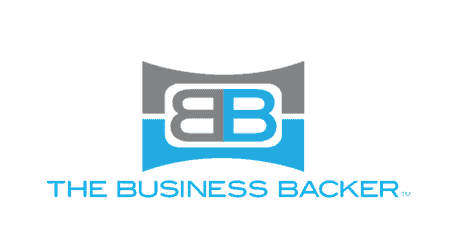 Pros
Transparent terms and fees
Good public reputation
Multiple types of financing available
Prepayment discounts
Fast time to funding
Cons
High factor rates
Some additional fees
Relatively low borrowing amounts
The Business Backer Overview
Ohio-based small business funder, The Business Backer, has been offering merchant cash advances (which it calls the purchase of receivables) to businesses with poor credit since 2007. In 2015, the publicly traded Chicago-based Enova International acquired The Business Backer. The Enova family of companies (NYSE: ENVA) includes Headway Capital (another business funder), NetCredit, CashNetUSA, On Stride Financial, and QuickQuid. You can qualify for a Headway Capital line of credit through The Business Backer since Enova owns both of these business funding companies.
Overall, The Business Backer seems to be interested in fighting the seedy, secretive reputation of MCAs by being unusually transparent about what it offers. You'll still want to do your due diligence on the specific rates it offers you, but you should have an easier time making the comparison here than you might with many other alternative funders.
Nevertheless, it's a good idea to approach alternative lending cautiously. Check out some of our preferred short-term funding options before you dive into the world of MCAs.
Services Offered By The Business Backer
The Business Backer provides access to the following types of business funding either directly or through its sister company.
The Business Backer Borrower Requirements
The Business Backer offers three types of financing with different terms and prerequisites.
In very general terms, here's are the minimum requirements you'll need to qualify for funding. However, keep in mind that businesses with a stronger borrowing profile will usually have access to more financing options and better terms.
| | |
| --- | --- |
| Time In Business: | 12 months |
| Business Revenue: | $250,000 per year |
| Credit Score: | 550 |
The Business Backer Interest Rates & Fees
Let's take a closer look at the products The Business Backer offers:
Purchase Of Receivables (MCA)
| | |
| --- | --- |
| Borrowing Amount: | Up to $200,000 |
| Term Length: | N/A |
| Borrowing Fee: | 1.6% of the amount borrowed per month |
| Origination Fee: | 0%-3% |
| Effective APR: | Learn more |
| Collateral: | Unknown |
This is a merchant cash advance. Unlike loans, merchant cash advances use what's called a "fixed fee" or "factor rate" to determine the total amount you'll be paying back. It's based on the amount of money that you're borrowing.
In the case of The Business Backer, it uses a monthly formula to determine your rate. The longer it takes to pay it off, the more the cash advance will cost you over time. Advances from The Business Backer can be repaid on a daily, weekly, or semi-monthly basis.
Despite functioning similarly, a merchant cash advance is not a loan. Instead, The Business Backer will purchase a percentage of your future sales in exchange for a lump sum. You're not technically repaying a loan; you're giving them a cut of your daily sales. Since your sales might vary from day to day, there's no exact term length. However, in practice, cash advances are designed to be paid off in one or two years.
Small Business Loans (STL)
| | |
| --- | --- |
| Borrowing Amount: | Up to $200,000 |
| Term Length: | 4-18 months |
| Borrowing Fee: | 1.6% of the amount borrowed per month |
| Draw Fee: | 0%-3% |
| Effective APR: | Learn more |
| Collateral: | Unknown |
Short-term loans have term lengths of under two years and closely resemble merchant cash advances (with daily repayment schemes and high fees). Unlike cash advances, these are true loans; you're borrowing money. Short-term loans are subject to laws governing loans, and, as a result, they tend to be slightly harder to qualify for and less expensive overall.
Short-term loan payments are usually fixed and automatically deducted from a business checking account each business day or every week.
Headway Capital's Line Of Credit
| | |
| --- | --- |
| Borrowing Amount: | $5,000-$100,000 |
| Term Length: | 12,18, or 24 months |
| Borrowing Fee: | 0.16% daily (3.3% monthly) |
| Origination Fee: | 2% |
| Effective APR: | Learn more |
| Collateral: | Unknown |
Business lines of credit are for businesses that need funding on an ongoing basis but aren't sure exactly how much they're going to need. Instead of getting a lump sum, you're extended a credit limit. You can draw on it whenever you want, up to your credit limit. The company does charge a 2% draw fee, however, so you'll want to keep that in mind each time you pull money.
The credit is revolving for the life of the arrangement. Paying back a portion of the loan allows you to draw on it again. You will also only be paying interest on the amount you've borrowed.
Application Process
Like many of its online competitors, The Business Backer uses a fast, simple application process that stands in sharp contrast to that of most traditional lenders.
The process can be started online, but you must create a profile first. After you've applied, personnel from The Business Backer will contact you. Before they do so, you should gather three months of recent bank statements; you'll need to send them to your funding advisor for the team to assess. If all goes well, you might be able to receive your funds in as little as one business day.
Sales & Advertising Transparency
The Business Backer bucks what is an unfortunate trend in alternative funding by doing the exact opposite: disclosing nearly all the general information about its products you'd like to know in advance. This level of transparency is extremely refreshing and speaks well of the way The Business Backer communicates with its potential customers. The company even warns customers about double-dipping, a practice that can cause serious problems for unprepared borrowers.
Customer Service & Technical Support
It's very easy to reach The Business Backer personnel, either by phone or on the site's Zendesk chat feature. The latter is best for getting simple, general questions answered. To get a quote, you'll want to call or apply.
Most customer reviews I came across described positive interactions with The Business Backer staff.
The Business Backer Reviews, Complaints, & Testimonials
Negative Reviews & Complaints
The Business Backer has maintained a mostly positive reputation among customers, with no complaints filed with the BBB. However, a few issues have reared their heads on more than one occasion:
Application Process Can Drag Out: A few customers complained that the application process, contrary to advertising, took weeks rather than days.
Hidden Qualifications: Some users reported additional qualifications they weren't prepared for. Most of these were relatively minor, such as needing to have a business bank account. Although The Business Backer operates in all 50 states, users reported that there are certain industries The Business Backer won't fund.
Expensive Funding: This is not unique to this company, but in general, the types of financing offered by The Business Backer can be a costly way to fund your business.
Positive Reviews & Testimonials
The BBB gives The Business Backer an A+ rating. It fares pretty well on Trustpilot as well — 86% of its reviews were 5-stars. Customers liked the following:
Easy Application Process: Aside from the cases mentioned above, many customers found The Business Backer's application process to be quick and easy.
Time To Funding: Customers were generally impressed with the speed at which they got their money.
Low Credit Okay: Like similar funders, The Business Backer does not emphasize your credit rating during the application process. Be aware, though, that credit is still a consideration and could affect the rates and terms you'll receive.
Final Verdict
The Business Backer is one of the more pleasant alternative lenders I've dealt with to date and seems to value transparency in a way that many of its competitors do not. It offers several convenient ways to stay in touch with customer service and provides access to a pretty wide selection of lending options.
Still, I always recommend approaching non-traditional funders cautiously, as you'll likely be paying very high effective rates for the money you borrow. Think you've exhausted all your other options? Check out our favorite merchant cash advances and small business loans to be sure.
---
Featured Free Corporate Card
Ramp


---
Ramp offers a free corporate card for virtually any business. Start earning rewards with your corporate spending today. Get your free card.
Featured Free Corporate Card
Ramp


---
Ramp offers a free corporate card for virtually any business. Start earning rewards with your corporate spending today. Get your free card.
To learn more about how we score our reviews, see our
Business Loan Rating Criteria
.