Founder

Updated on:
Advertiser Disclosure: Our unbiased reviews and content are supported in part by
affiliate partnerships
, and we adhere to strict
guidelines
to preserve editorial integrity.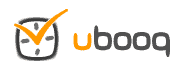 Looking for a free POS solution? Try Square POS
Date Established

2012

Location

Singapore
Pros
Free Trial available
Minimal learning curve
Cons
Buggy
Poor Customer Support
Ubooq Overview
Ubooq is a new player in the appointment scheduling software game. Officially launched in September 2012, the SaaS spent some several months in private beta testing mode before becoming available to the public. Singapore-based founder and developer Alex Kaul had had experience in web development and design as well as marketing before Ubooq; he has founded six other online businesses since 2003. His businesses involved shareware and freeware tools before he developed Russian beautician-booking site KStilistu.ru, laying the groundwork for the international, English-language scheduling tool Ubooq.
The company officially released the software to the public on March 1, 2013. Two months later Ubooq ran a raffle-like promotion via MakeUseOf.com to give away ten one-year subscriptions. It was added the Windows Azure Marketplace's list of applications in July 2013. Ubooq is currently available to users based in Australia, Canada, New Zealand, Singapore, UK and USA.
Unfortunately, despite its recent launch, Ubooq seems to have gone into a kind of hibernation. Its Facebook page no longer seems to exist and customer support is totally unresponsive via email, the only remaining communication channel. (Ubook's Twitter feed was last updated February 2013.) Most troubling of all, its standout feature – unlimited customer verification and confirmation text messages – doesn't seem to function at all. Since customers can't schedule appointments with Ubooq without verifying their phone number, this glitch is a death-blow to the site's usefulness as a 24/7 online receptionist. Particularly for a brand-new company, these major problems should be serious red flags for the potential user.
Pricing
Ubooq's payment plans differ according to number of users, each plan offering the same features and no limitations on customers, appointments, or mobile messages. Month-to-month customers pay the amount listed below; a 10% discount is available for Ubooq users paying annually and a 20% discount for paying biennially.
Rather runing by the clock, free trials for any level of subscription last until customers book 30 appointments.
Pro: $19/month
Duo: $29/month
Team: $49/month
L-Team: $89/month
XL-Team: Contact Sales for pricing
More than 10 staff members
To set up an account, be sure to press the orange "Create Your Reception" button in the body of the website. The header's login button only works for already registered accounts.
Ease Of Use
Basic settings and a super-simple design make the software very easy to use. Ubooq presents itself as incredibly accessible and user-friendly, almost to a fault. Below are some of the characteristics that stem from this commitment to putting a human face and light touch to booking software:
Graphic User Interface: Ubooq's extremely simplified, cartoonish style makes using it feel a lot like playing a child's computer game. The color scheme is light blue and white, with Trebuchet MS font and oversize icons.
"Reception": Ubooq's website features a promotional video comparing the software with "Super-receptionist Sally", an analogy reiterated throughout the software's verbiage and even in the website's layout, which is divided into sections titled "Secretary," "Promoter," and "Office." Ubooq calls the software's customer booking page "Reception" to suggest that customers can think of it as a replacement for the physical front desk and waiting area of a traditional business.
Setup: A wizard-style step-by-step guide featuring various speech bubbles from Super-receptionst Sally totally demystifies setup. Complete detailed setup instructions available in this MakeUseOf article. You can demo the client booking experience by making an appointment with MakeUseOf.
Settings: Virtually every customizable function in Ubooq operates according to dropdown lists. Setting the work schedule for each staff piecemeal gets tiring by the time you have to choose "Friday" from the first dropdown menu, then "10 am" from the second (start), then "6 pm" from the third (end). The earliest start time available is 6 am; the latest end time, 11:30 pm. The business name you initally enter during setup will permanently make up your Ubooq URL; be careful to enter it as you like, since this is not customizable later. You can adjust the time zone, currency, and date and time format in "reception settings."
Calendar: Ubooq is the first scheduling software I've tried without a calendar. The main page shows the time, date, and tasks for today. There's no way to view future tasks or check dates
Customer Booking: For a customer to book, they must first verify their login credentials with an individual password supposedly sent to their mobile phone. This verfication process could be a plus to businesses looking to cut down on spam and customers who find the extra step reassuring. It could also frustrate businesses who want to make verification optional or to customers wary of giving out their phone number to a new business or simply too impatient to go through the process. The distinction is moot, however, because the function doesn't seem to be working anymore, making it impossible for customers to book even if they wanted to.
Customer Service & Support
Customer support seems to be out of commission. Ubooq's last Facebook and Twitter posts appeared in February 2013. The company's Facebook profile appears to have become inactive since then – my browser refuses to access it, even from the official link on Ubooq's site. I received no response to my questions via email.
Negative Reviews & Complaints
Interestingly, every review of Ubooq I could find was positive or merely descriptive. Several of them were marked as sponsored reviews, which explains the phenomenon in part. An objective-seeming AppStorm blogger posted a generally positive review in March 2013, when the customer booking process must still have been functioning. He pointed out the following potential improvements:
Customizable Design for Reception Pages: A lack of customization options limits the potential for branding quite a bit.
A Flexible Calendar in the Dashboard: Appointments can't be viewed according to day, week, or month. Only today's tasks appear in the dash.
Recurring Appointments for Clients: Customers can only book one appointment at a time.
Exportable Data: Appointments can't be transferred to Excel or printed.
While I agree with the above-mentioned items, I would add:
No Text Messages: According to my tests, the software's essential text message service no longer functions. This means customers can't log in to the scheduling site to make an appointment, though admin and staff can make appointments and receive email confirmations from within the site.
No Client Email: Email marketing and communication with customers is not available on Ubooq.
No Same-Day Booking: Booking is limited to the next business day. Clients can't book an appointment for the afternoon the morning of the same day.
No Payment Platform: Accepting customer payments or deposits online would greatly increase the software's appeal.
Childish Interface: The super-simple, cartoony feel of the site tends to alienate rather than comfort me.
Terrible Customer Support: The company's lack of visibility, unresponsiveness, and inconsistency do not speak well for its reputation.
Positive Reviews & Testimonials
Several reviews written during and directly after its release praise Ubooq. The software received a 9/10 rating on AppStorm. A glowing review by the founder of TechieApps echoes the benefits noted by other writers:
Saves Time and Money. For business owners currently taking appointments themselves or paying a receptionist, any booking software, including Ubooq, is efficient and cost-effective.
Open 24/7. Another major benefit of any cloud-based appointment software is its constant, real-time availability.
Social media presence. Customers can easily spread the word about your business through Ubooq's social media integration.
Mobile Appointment Ticket and Reminders. Text message confirmations, when they work, "create a sense of confidence and authenticity in the minds of your customers."
Features
In the Features section of its website, Ubooq lists only the four appointment booking software essentials: 24/7 schedule accessibility online, simple self-service customer booking, appointment confirmations, and appointment reminders. The one feature that stands out among the four is the appointment confirmation, which Ubooq sends as a text message rather than email. In this age of mobile technology and among other software companies that charge per text, this feature could be truly praiseworthy, if it worked.
Despite the modest claims and glaring message glitch of Ubooq, it does offer a few interesting and useful features:
Organize Services: Easily order services in a popup window in which you can drag-and-drop services and service categories.
Custom Tasks: In addition to regular appointments, you can add "Custom Tasks" to your schedule for meetings, events, or any kind of blocked time.
Client Management: Ubooq's client management consists of a record of client name, phone number, number of appointments, date of last appointment, number of no shows, and how much they've spent at your business. Unfortunately, there's no place for notes or email address, and you can't export or import client lists in any format. In looking at all clients, you can filter them according to a surprising number of categories, including "Number of appointments is greater/less than…" and "Number of no-shows is greater/less than…"
Social Media Integration: Ubooq makes it easy to schedule or link through Facebook. It also automatically creates links to each staff member's social media pages, if applicable, through small icons on their profiles.
Padding Time: You can automatically set up extra time between appointments according to service provider. It would perhaps be more useful if adjustable according to service rather than provider.
Edit Appointment Attendance Status: You can keep a record of whether or not clients showed up for their appointment. Ubooq keeps this information as part of each client's profile.
"Sub Accounts": As admin you can add new logins for staff members and adjust their access levels.
Payments
Ubooq does not take customer payments or integrate with any payment platforms.
Security
Ubooq has posted no information about its security protocols or privacy policy. Webutation possesses the only information about Ubooq's security I could find: Ubooq was judged child-safe and clear of malware and malicious code by Google Safebrowsing, Website Antivirus, and Norton Safeweb. It might not function perfectly as an appointment booking site, but at least it isn't a phishing trap.
Integrations & Add-Ons
Ubooq integrates well into existing websites and social media. It offers the following opportunities:
Facebook App: Clients can book directly from your Facebook page.
Website widgets: Embed Ubooq directly into a website, or add a button or link to take customers to the Reception site.
Google Analytics: Add Google Analytics to your Reception page to track visitors.
Final Verdict
Ubooq is perfect for the minimalist with an aversion to sophisticated software, fond memories of grade-school computer games, and no desire to know their schedule beyond the present day. Because it's possible the issue with phone number verifications is only a temporary glitch, I won't say that the site is totally unusable for customer booking; however, combined with the company's disappearance from social media and unresponsiveness to customer emails, the issue suggests that Ubooq has either collapsed or is at least in dire need of some attention from its founder. I would not recommend the software to anyone in its present state, though I am very curious to see whether it suddenly resurrects, or in some less dramatic way survives in the increasingly competitive atmosphere of the SaaS industry. With a company so mysterious, you never know.
---
We've done in-depth research on each and confidently recommend them.
We've done in-depth research on each and confidently recommend them.
To learn more about how we score our reviews, see our
Booking Software Rating Criteria
.
Read Next