Velocity Merchant Services Review
With shady sales practices and a habit of requiring small businesses to lease equipment, we cannot recommend Velocity Merchant Services. Keep on reading to find out more about VMS.
Expert Analyst & Reviewer

UPDATED
Advertiser Disclosure: Our unbiased reviews and content are supported in part by
affiliate partnerships
, and we adhere to strict
guidelines
to preserve editorial integrity.
Velocity Merchant Services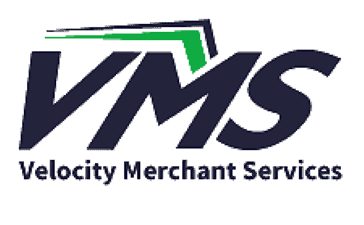 Velocity Merchant Services Overview
Velocity Merchant Services (VMS) is a small merchant services provider that resells credit card processing services from Fiserv (formerly First Data) and EVO Payments.
While the company sells the full range of the popular Clover line of terminals and point of sale (POS) systems, as well as other high-quality services, nearly everything it has to offer your business is actually available through third-party agreements with its back-end processors.
Unfortunately, all hardware is offered primarily through expensive, non-cancellable equipment leases — which we do not recommend.
VMS has also been roundly criticized by merchants for its shady sales tactics and heavy reliance on independent sales agents to market its accounts. Some merchants have even accused the company's agents of posing as their actual merchant account provider in order to trick them into signing up for a new account (complete with terminal lease!) with VMS.
Lack of transparency, unethical sales practices, long-term contracts, and heavy reliance on terminal leases all paint a picture of a company that's stuck in the past.
Velocity Merchant Services scores only 2 out of 5 stars, and we encourage you to look elsewhere for a more reputable provider.
Products & Services
Velocity Merchant Services offers basic processing products and services, but nothing too noteworthy. Here's what's available:
Merchant Accounts: As noted above, VMS onboard new merchants with merchant accounts through either Fiserv or EVO Payments. If you want to add a Clover product to your account, you'll be signed up with Fiserv.
Payment Gateways: VMS offers a payment gateway for eCommerce businesses, but doesn't provide much specific information about it. It includes most industry-standard features, such as support for recurring billing and a customer information database.
Virtual Terminal: VMSCharge is the company's proprietary virtual terminal, allowing you to use your desktop or laptop computer as a credit card terminal. Transactions can be keyed-in manually or swiped, dipped, or tapped using an optional card reader.
Credit Card Terminals: Your choice of processing hardware will be limited by which backend processor you're signed up with. If it's Fiserv, you can choose between the Fiserv FD-150, the Clover Flex, or the Clover Mini. If you're signed up with EVO Payments, the only choice currently listed on the VMS website is the now-obsolete Verifone VX520. With the deactivation of the 3G cellular network, this device is no longer functional and has been discontinued by the manufacturer. Hopefully, VMS will update the information on its website to include a replacement terminal.
Point Of Sale (POS) Systems: VMS prominently advertises its range of Clover POS systems, which are very popular with merchants, particularly those in the restaurant business. While Clover hardware is top-notch due to its ease of use, reliability, and expandability via the Clover App Marketplace, be aware that VMS has received many complaints from merchants for pushing expensive leases which will ultimately cost you several times more than the equipment is worth if purchased outright. Clover products also require a monthly software subscription fee, adding even more to your costs.
Mobile Processing: VMS offers multiple mobile processing options, including the Clover Go mobile card reader and EVO Payments' iCharge mobile processing system.
EBT/SNAP Payments Support: VMS offers to help you get through the steps you need to process EBT transactions. You will need a USDA FNS program permit to do so. Unfortunately, the company has received many complaints from merchants alleging numerous problems with this service.
Merchant Cash Advances: Velocity provides merchant cash advances ranging from $3,000 to $250,000, based on your current transaction processing volume. Before you take advantage of this service, be aware that repayment is accomplished by VMS taking a percentage of your monthly transactions until the advance is paid off.
Cash Discounting Program: As merchants increasingly seek to avoid the high cost of credit card interchange fees, providers are adding cash discounting and credit card surcharging programs that transfer the cost of credit card processing onto the customer. VMS offers a cash discounting program, which we prefer over a surcharge as it's generally more palatable to consumers. However, this program works by adding a flat 4.0% fee to all your prices. A 4.0% cash discount is automatically applied at checkout if your customer pays with something other than a credit card. Programs like this generate huge profits for merchant account providers at the expense of your customers and increase the risk that you'll lose sales once they figure out what's really happening.
Loyalty & Gift Card Program: VMS says it offers a choice of loyalty programs to work with your business, and that includes gift cards and the ability to issue store credit. Keep in mind that if you go with a Clover POS device, you'll have access to the Clover app marketplace for loyalty programs.
Velocity Merchant Services Fees & Rates
Like many traditional merchant account providers, Velocity does not disclose any pricing information on its website. Instead, it uses a quote-based system that requires you to contact the company's sales department and submit some basic information about your business in order to obtain a customized quote. As you might imagine, this process is easily abused, and an initial quote is likely to be much more expensive than what you can obtain through determined negotiation.
Credit Card Processing Rates
With no publicly disclosed pricing, VMS is free to offer a variety of flat-rate, tiered, and interchange-plus options. Ordinarily, we'd recommend interchange-plus as the most cost-effective choice for established businesses with a solid processing history. However, we've received reliable reports of Velocity offering first-time business owners a rate of interchange + 1.29% + $0.15 per transaction. Apparently designed to fool merchants into thinking that the 1.29% is the entire rate, this is far and away the highest interchange-plus rate we've seen to date. With interchange fees added in, this adds up to an effective rate of over 3%, in most cases.
Fortunately, VMS is willing to negotiate, although your leverage in getting a better deal is, unfortunately, directly proportional to your monthly sales volume. Put simply, the more money you bring in every month, the more VMS can make off of you. If your sales volume is high enough, the company can offer you a lower rate that will entice you to sign up, while still ensuring a comfortable profit for VMS.
Needless to say, we strongly encourage you to negotiate for the lowest interchange-plus rate you can get. We've heard of merchants being offered rates around interchange + 0.40% + $0.08 per transaction after a few rounds of back-and-forth with the VMS sales team.
While this isn't a great rate in itself, it's pretty competitive for a small, low-volume business.
Account Fees
You'll also want to consider the cost of maintaining your account when choosing a good provider. Again, VMS is pretty fluid about these fees, so don't hesitate to ask for a better deal. Commonly reported fees with VMS include the following:
$49.99 semi-annual fee
$95.00-$120.00 payment gateway/virtual terminal setup fee
$15.00/month gateway/virtual terminal fee
$10.00-$25.00 monthly minimum
$6.00-$10.00/month statement fee
$120/year PCI compliance fee
Note that these are just the most common fees. There are many others, including incidental fees for things like chargebacks, cross-border transactions, etc. These fees should be fully disclosed in your contract documents.
Equipment Leases
The practice of providing processing hardware through equipment leases has declined rapidly in recent years due to increased competition and the inherent unfairness of the leasing contracts themselves. Nonetheless, Velocity Merchant Services continues to push them very heavily during the sales process. We attribute this solely to the fact that your sales agent will earn a much heftier commission if they set you up with a lease, rather than selling you the equipment outright. VMS uses First Data Global Leasing (FDGL), a Fiserv subsidiary, to provide leased Clover products and the FD-150 countertop terminal. Monthly leasing fees vary according to which product you choose, but will always end up costing you several times more over the length of the lease than the fair market value of the equipment.
Sales & Advertising Transparency
Customer complaints have confirmed the use of high-pressure sales tactics by Velocity, although it's not clear whether upper management encourages these tactics or not. The job listings on the VMS site show that the company uses both in-house sales and independent sales offices. You should note that when you speak to an "Account Executive" at Velocity Merchant Services, you are talking to a salesperson. Don't let the title fool you.
Every salesperson is an executive at VMS, apparently.
Unfortunately, it doesn't appear to make much difference whether you work with an independent agent or a VMS employee. Complaints of misleading sales tactics, false promises that were later contradicted by actual contract terms, and a general lack of willingness to return customer phone calls after the contract had been signed all add up to a very poor sales experience at Velocity Merchant Services.
Reports from current and former VMS sales representatives confirm that the company puts excessive pressure on salespeople to "close the deal." One reviewer says that VMS is, "A constant revolving door of salespeople…" and while this isn't unusual in the processing industry, it's still a very strong indication that you won't get treated well after your signature is on the contract documents and you start using your account.
Always remember that a good overall product does not require a high-pressure sales team to lock a merchant into it.
Contract Length & Early Termination Fee
With VMS, your contract terms will depend on which backend processor the company signs you up with. If it's EVO Payments, the standard merchant agreement (available on the VMS website) lays out an initial term of three years, with an automatic renewal clause that extends your commitment by one year at a time. The agreement also specifies that you'll have to pay an early termination fee (ETF) of $395 if you close your account before the end of the current term. If you're onboarded with Fiserv (which you will be if you want to use Clover equipment), you can expect to have a similar contract, but with a four-year initial term and an ETF of at least $495.
While these terms are bad enough, it gets even worse if you ignore our advice and lease your equipment. Leasing contracts are separate from your merchant account contract, and typically run for four years. Not only are they noncancellable under any circumstances, but they also contain an acceleration clause that will require you to immediately pay all remaining monthly payments on your lease if you try to close your account.
The only good news here is that you can often obtain a waiver of the early termination fee if you ask for it. However, you'll definitely need to get this confirmed in writing. Otherwise, the company will automatically charge you an ETF if you close your account early.
Customer Service & Support
| Velocity Merchant Services Support | Availability |
| --- | --- |
| Phone Support | |
| Email Support | |
| Support Tickets | |
| Live Chat | |
| Dedicated Support Representative | |
| Knowledge Base or Help Center | |
| Videos & Tutorials | |
| Company Blog | |
| Social Media | |
VMS offers both telephone and email support and claims that coverage is available 24/7, 365 days per year. The company has also recently introduced the use of a dedicated account manager who will be your primary point of contact for all support issues. Of course, this person won't be available 24 hours a day. Nonetheless, it's a step in the right direction.
Unfortunately, the company continues to receive a steady stream of complaints from merchants alleging problems with customer support. Lengthy wait times on hold and unhelpful customer service representatives seem to be the biggest issues. Inadequate customer support is a major problem throughout the entire processing industry, but we're hopeful that the addition of dedicated account managers will help to address this problem at VMS.
Velocity Merchant Services Reviews, Complaints, & Common Problems
Negative VMS Reviews & Complaints
Velocity Merchant Services is not accredited by the BBB but nonetheless has an A+ rating. The company has received 20 complaints within the last three years, of which five complaints have been filed in the last twelve months. Although the overall complaint volume isn't unusually high for a processor of this size, the company's response to complaints is concerning. In most cases, VMS acknowledged the merchant's issue but claimed that there was nothing it could do to resolve the problem. This often comes up when merchants try to get out of an equipment leasing contract, as the equipment is actually provided by a third party and is under a separate contract. Other common issues include the following:
Dishonest & Misleading Sales Practices:

Velocity's sales representatives received numerous complaints about failing to mention important contract terms (especially the three-year commitment) or even outright lying about them. We also found complaints alleging that VMS's agents would claim to be from the merchant's current provider in an attempt to trick them into signing up for a second merchant account. This complaint has come up again and again, from merchants and former employees alike. Such practices are not only unethical, they're downright illegal.
Altered Contracts: VMS has faced some pretty intense accusations on review sites. Most frighteningly, some merchants have complained that VMS altered their contracts after signing. Again, this is very illegal and should be reported to your local district attorney's office if it happens to you.
Noncancelable Equipment Leasing Contracts: As we've noted above, VMS pushes leases very heavily during the sales process. Leasing contracts cannot be canceled for any reason, and, since they're handled by a separate company, VMS won't be able to help you get out of them. The best way to avoid this situation is to simply buy your equipment outright when you set up your merchant account.
Positive VMS Reviews & Testimonials
VMS publishes several testimonials from actual users on its website.
Most of them are very short but appear genuine and sincere. There are also a number of positive reviews of the company on Google Reviews and similar sites. Most of them appear to have been posted soon after the merchant opened their account, not 6-12 months later when problems typically begin to arise. We'd also caution you that positive reviews that mention the specific sales representative by name are almost always solicited by that person, and should be taken with a grain of salt.
Final Verdict on Velocity Merchant Services
Our overall impression of Velocity Merchant Services is one of a small provider that's stubbornly clinging to many of the shady practices that have given the entire credit card processing industry such a bad reputation. With long-term contracts, opaque pricing, and aggressive use of equipment leases, VMS has little to offer for a small business owner looking for an affordable way to accept credit cards.
While these practices alone would justify a mediocre rating, the company's misleading and downright fraudulent sales practices lower its score even further. We're awarding VMS a score of just 2 out of 5 stars, and we recommend that you steer clear of the company altogether.
If you're interested in the Clover line of products and want to get them from a more reputable provider, we strongly encourage you to take a look at Dharma Merchant Services. Although it's also a Fiserv reseller, Dharma couldn't be any more different from VMS. In addition to offering a full line of Clover products, the company features true month-to-month billing, transparent pricing, and ethical sales practices. For a side-by-side comparison of our top-rated providers, check out our Merchant Account Comparison Chart.
---
Our Top Pick To Save On Payment Processing 💰
PaymentCloud


---
PaymentCloud has an excellent track record for service quality, support, and fair pricing. Learn more from PaymentCloud.
Our Top Pick To Save On Payment Processing 💰
PaymentCloud


---
PaymentCloud has an excellent track record for service quality, support, and fair pricing. Learn more from PaymentCloud.
To learn more about how we score our reviews, see our
Credit Card Processor Rating Criteria
.