Expert Analyst & Reviewer

UPDATED
Advertiser Disclosure: Our unbiased reviews and content are supported in part by
affiliate partnerships
, and we adhere to strict
guidelines
to preserve editorial integrity.
VerticalResponse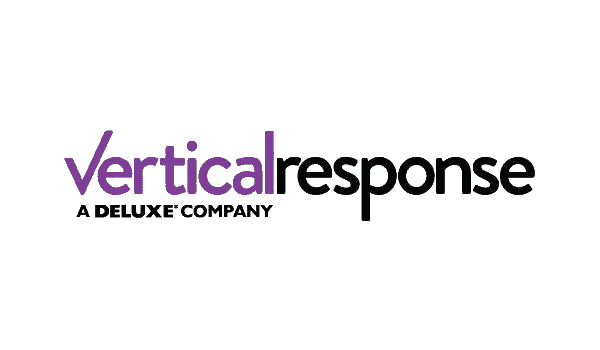 Pros
Reasonable monthly cost
Generous free trial
Good customer support
Cons
Steep learning curve
Limited features
VerticalResponse Overview
If you're considering VerticalResponse for your email marketing tool, you can be confident that you're choosing a decently-priced, modestly-featured email marketing app with a strong track record in the business. You get a standard email editor, a landing page for your website, and more. You even get the option to create surveys for your subscribers if you are willing to pay a little extra.
So is VerticalResponse worth it? I would say that on the whole, yes, it can be. Read on to see why.
Pricing
VerticalResponse has re-formatted their price list since last we reviewed them. Here's how they break down:
Free Plan:
No expiration and no credit card required
Up to 300 contacts
Send up to 4,000 emails/month
Create and publish one landing page
Basic Plan:
Starts at $11/month and increases with the list's size
Send unlimited marketing emails
Remove branding
Automated follow-up emails
Phone support and live chat
Multiple landing pages
Pro Plan:
Starts at $16/month and increases with the list's size
Unlimited landing pages
10 test kit credits per month
Customizable pop-up forms
Live customer support
Send unlimited emails
Remove VerticalResponse branding
Automated follow-up emails
Advanced reporting
Delivery rate review
A/B subject line testing
Survey Plans
VerticalResponse also separates surveys into its own separate add-on for e-marketing, but the core features are free with no credit card required and include:
Unlimited surveys
Ask up to ten questions per survey
Survey up to 100 respondents
Start with customizable, mobile-responsive templates
Easily edit colors, fonts, and question types
Get basic reporting and analytics
Basic:
$19/month
Everything in the free plan plus…
Unlimited questions
Survey unlimited respondents
Randomization of questions
Incorporate skip logic
Remove VerticalResponse branding
Cloud-Based Or Locally-Installed
VerticalResponse is a cloud-based email marketing platform that does not require any local installation.
Hardware & Software Requirements
Vertical Response is best used with the latest supported browser on your PC or MAC, as it does not have an app at the time of this review.
Specific Size Of Business
Because VerticalResponse lacks some of the advanced features you might find with other software options (such as complicated workflows for automations), we recommend this platform for businesses with modest marketing needs. Large lists are no problem for VerticalResponse, however.
Ease Of Use
If VerticalResponse shines anywhere, it's here. An email address and password are enough to get you started.
VerticalResponse has an extraordinarily simple design. A navigation bar at the top of the screen gives you a choice between Messages and Contacts; you can also access your profile settings and help options via a link in the upper right corner of the screen. While it is simple, there are times the layout isn't as intuitive as I'd like. Custom fields for contacts, for instance, are located under profile settings rather than being on the contact page. Nonetheless, there are so few places to look for functions that it's nearly impossible to get lost for long.
Campaign Creation
You have a choice between pasting in HTML and a pretty powerful drag-and-drop WYSIWYG editor. The latter includes a good number of theme templates and four basic templates.
One nice perk is the ability to edit images within the program. Once uploaded, images can be cropped, resized, or even edited with effects ranging from text to stickers. It's not Photoshop, but it's more than sufficient for tweaking an image at the last minute.
We previously criticized the editor's button system. It still has some limitations, but you've got a lot more ability now to customize both the containers and the text.
You can't edit the HTML code or do anything especially advanced, but I'm happy to report that VerticalResponse's editor now offers a solid, streamlined foundation upon which to build a basic campaign.
Sending The Email
Before you send your email, you can preview it, shifting between desktop, mobile phone, and tablet views. The phone and tablet options provide views of both vertical and horizontal configurations. Unlike many email blast services, VerticalResponse doesn't provide access to any kind of spam checker to alert you to potential problems in your message. However, you can send a test email to up to 10 addresses before mailing it to your full list.
As with most email marketing software, you'll need to certify that any list you upload is permission-based and conforms with the provider's anti-spam policies. You can add lists in the following ways:
Upload a .csv, .txt, .xls, or .xlsx file (max size is 100 MB)
Manually enter contacts one by one; in addition to someone's name and email address, the form includes fields for their mailing address, phone numbers, website, birth date, marital status, and gender (you can also add custom fields)
The first email we sent went out quickly and was successfully delivered to the test addresses.
Features
VerticalResponse has a somewhat limited feature-set, but it holds its own. New features from Classic continue to be added. Here are some of the best features currently:
Email Editor: VerticalResponse includes 48 themed templates and three basic templates. All use responsive design and scale to desktops, mobile phones, and tablets. The software has a drag-and-drop email editor that allows for limited customization of the templates, including social share buttons. You can also code your own email with HTML, using the "Import HTML" option; however, you cannot edit the HTML code of a pre-existing template.
Autoresponders: VerticalResponse offers some rudimentary automation in the form of an autoresponder you can send to people who sign up for your list.
Landing Pages: You can create a landing page to lead your recipients to make the next move from the email. For example, you can use the landing page to highlight a specific product, event, or special promotion.
Preview: Before you send your email, you can run it through a basic preview, allowing you to see what it will look like on desktop and mobile devices. However, previews are not available for specific email clients, and some users have noticed discrepancies between their emails' appearance in the preview and the actual emails.
Pop-Ups: Use a pop-up to ask if visitors want to subscribe to your newsletters. It can be a pretty effective tool for growing your subscriber list!
Social Sharing: You can post messages directly to Facebook and Twitter through VerticalResponse.
Signup Forms: You can easily create email signup forms. VerticalResponse offers 12 basic templates, with limited options for customization. You can choose between 10 fonts and select which fields to include using a series of tick boxes. Once your form is complete, VerticalResponse will host it, and you'll get a link to the URL. You can also create a matching "Thank You" page. However, you cannot embed the signup form directly on your Facebook page or on your website, only link to it.
Email Analytics: VerticalResponse's reports cover the basics of your email campaign: bounces, opens, clicks, unsubscribes, and spam complaints, as well as social media activity.
API: VerticalResponse's API allows developers to create apps and integrations for the program.
Surveys: Vertical Response's survey system is designed to gather business insights from customers in an effective, efficient manner. This is a great way to find out what your customers are thinking and what they may need from you.
Advanced Reporting: Advanced reporting features are accessible for Pro and Pay As You Go customers and include device and browser statistics, geographic data, heat mapping, domain reports, comparison reports, and multiple list metrics.
Customer Service & Support
My experience with customer service was, on the whole, a good one. Representatives were generally helpful, knowledgeable, and prompt in their responses to my inquiries. While you have to fill in some forms in advance, I never waited more than a minute for an online chat representative. My emails received replies in anywhere from 15 minutes to six hours. When I called, I was talking with a human being within five minutes.
VerticalResponse offers the following support resources available on the Basic plan and above:
Live Support: VerticalResponse provides live one-on-one support through the following means:

Phone Support: You can reach VerticalResponse by phone weekdays from 6 AM to 5 PM PST
Email: Contact VerticalResponse using the online contact form here, available Monday-Friday, 6 AM to 5 PM PST and Saturday-Sunday, 8:30 AM to 5 PM PST
Chat Support: Available Monday-Friday, 6 AM to 5 PM PST and Saturday-Sunday, 8:30 AM to 5 PM PST

Help Center: VerticalResponse provides a searchable knowledgebase of articles and FAQs. You can browse articles by category or enter your own search terms. A neat feature within the program is a contextual help center that sends you to topics related to the page you're currently on.

Live Webinars: Live webinars are offered weekly and cover topics such as "Creating a Successful Email" and "10 Tips to Grow Your Email List."

Blog: At least once every weekday, the VerticalResponse team posts a new entry to its blog. Articles typically discuss small business management, email campaigns, and social media.
User Reviews
VerticalResponse has primarily good reviews on the major customer review sites. Here's a snapshot:
Capterra: 4 out of 5 stars
TrustRadius: 8.8 out of 10
G2: 3 out of 5 star
Negative Reviews & Complaints
The most common complaints I found are as follows:
Limited Functionality: Some users found VerticalResponse too basic for their needs, saying it lacks other email marketing software's functions and features. Some also feel that the customization available for templates is far too limited.
Glitches: There have been reports of glitches and inconsistent performance by some users.
Spotty Customer Support: A few users reported bad experiences with customer service, saying their emails were ignored, and they had trouble getting in touch with representatives by phone.
Hard To Use: While just about everyone agrees that VerticalResponse is easy to learn, some say it is hard to use on a day-to-day basis. They point to inefficiency in layout and design, saying that it takes too many clicks to perform simple functions, that navigation can be frustrating, and it can be very difficult to fix problems when they arise.
Positive Reviews & Testimonials
VerticalResponse's parent company, Deluxe, is a BBB-accredited business and gets an A+. Here are some of the most frequent points of praise:
Ease Of Use: By far, the most common accolade from customers who praise it is that it's easy to use.
Reporting Tools: While VerticalResponse sticks to the basics with its reports, some users find they present the information in a simple, easy-to-understand format.
Support: Users praise the support, saying that they had no problems getting in touch with representatives and liked the level of personal attention VerticalResponse provided. The company also gets kudos for offering support via online chat.
Nonresponder Segmentation: Users like the ability to quickly establish a new list of non-responders in order to target follow-up emails to that group.
Integrations & Add-Ons
VerticalResponse offers over 30 add-ons and integrations with popular software programs and services. However, because Zapier is on the list, you'll have access to hundreds of more. The new REST API is another tool to let you integrate into your workflow. Campaign creation, list management, and social features are also available in VerticalResponse's API.
Security
VerticalResponse uses SSL encryption for credit card data, stores data behind firewalls, and limits access to personal information to those employees who need to know it to perform their jobs (for example, customer service representatives). Servers are hosted in a secure data center that includes automated backup power systems.
For more information, see the Security and Data Retention section of the company's Privacy Policy.
As for privacy, VerticalResponse is TRUSTe approved and Safe Harbor compliant (EU and Switzerland). Some terms normally included in a company's privacy policy (such as the use of your phone number) are in the Terms of Service.
Anti-Spam Policy & Protection
VerticalResponse has a top-notch anti-spam policy and is CAN-SPAM compliant. Company personnel investigates all reports of abuse. As with any reputable ESP, VerticalResponse requires that all your lists are opt-in only. Companies within industries that are notorious for high levels of spam are prohibited from using VerticalResponse; you can find the details in the company's Policies and Terms.
Final Verdict
VerticalResponse has a good mix of usability, solid features, and a reasonable price. Sure, a few complaints are going around, and you should certainly consider them. In particular, I would take a close look at the complaints of a steep learning curve. Do your homework: watch tutorials, sign up for webinars, and the like.
As long as you feel like you can figure out how to make this app work for you, it would be tough to go wrong with VerticalResponse. Having said that, if you are looking for advanced automation, then email marketing companies such as Mailchimp and SendinBlue may be a better match.
Of course, before making any final decisions, we encourage you to take advantage of that free trial! For more tools to help you create a better email campaign, check out 6 Easy Tips To Improve Your Email Marketing.
---
Featured Free Corporate Card
Ramp


---
Ramp offers a free corporate card for virtually any business. Start earning rewards with your corporate spending today. Get your free card.
Featured Free Corporate Card
Ramp


---
Ramp offers a free corporate card for virtually any business. Start earning rewards with your corporate spending today. Get your free card.
To learn more about how we score our reviews, see our
Email Marketing Software Rating Criteria
.