Weebly Review
Weebly's affordable pricing options, simple website editor, and optimized mobile sites could be a great fit for small businesses.
Expert Analyst & Reviewer

UPDATED
Advertiser Disclosure: Our unbiased reviews and content are supported in part by
affiliate partnerships
, and we adhere to strict
guidelines
to preserve editorial integrity.
Weebly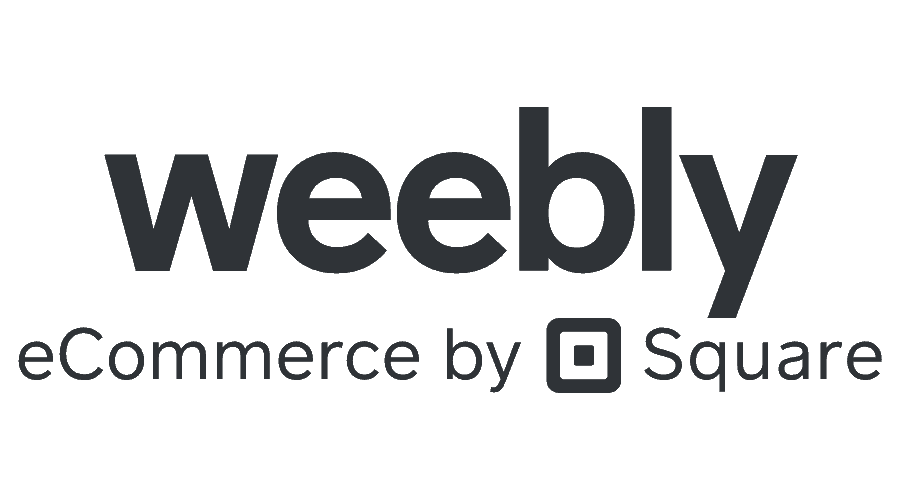 Pros
Very easy to use
Fully mobile responsive
Includes a mobile app
Numerous integrations
Free plan
Cons
Limited design customization
Numerous public complaints
Weebly Overview
Weebly is a drag-and-drop website builder. Owned by Square and specializing in user-friendliness, it isn't intended to be a cutting-edge platform for web designers, but as an easy-to-use tool delivering website building and eCommerce to the masses, Weebly delivers what it promises.
Weebly's affordable pricing options (including a free subscription plan), simple editor, and optimized mobile sites have a lot to offer hobbyists and small business owners, particularly online sellers.
Keep reading to get the full story on this website-building behemoth.
Business Types Supported
Weebly's Square Online editor is clearly tailored to the needs of eCommerce site owners. Weebly's legacy editor, on the other hand, caters to the following business types:
Restaurants
Photographers
Musicians
Exercise studios
Brick-and-mortar shops
While larger, high-volume merchants will be better-served by a more sophisticated selling platform like Shopify, small- to mid-sized merchants will find a lot to like about Weebly.
Weebly Pricing
Through the magic of SEO, we can tell that many people wonder "Is Weebly free?" Well, yes, it can be! You can use Weebly to create a free website, but if you need a more well-featured site or online store, Weebly offers four paid subscription plans. The pricing shown here is based on the month-to-month subscription price, though you'll get a discount if you sign up for an annual plan.
Free
Weebly's Free plan includes:
Drag-and-drop website builder
SSL security
500MB storage limit (10MB max file size limit)
Domain with Weebly branding
Search engine optimization
Lead capture
Instagram feed
Support (chat, email, and community forum)
eCommerce

Standard processing rate (2.9% + $0.30)
Unlimited items
Shopping cart
Item options and badges
Inventory management
In-store pickup
Automatic tax calculator
Coupons
Square gift cards
Personal
Weebly's Personal plan costs $9/month and includes everything in the Free plan, plus:
Connect a custom domain
Pop-up notifications
eCommerce

Digital goods
Shipping calculator
Professional
Weebly's Professional plan costs $16/month and includes everything in the Personal plan, plus:
Free domain for one year (annual plan only)
Unlimited storage
Remove Square ads
Advanced site stats
Password protection
Support (forum, chat, email, and phone)
Performance
Weebly's Performance plan costs $29/month and includes everything in the Professional plan, plus:
Advanced eCommerce analysis
Priority support
Advanced eCommerce features

Accept payments through PayPal
Item reviews
Shipping labels
Shipping discounts
Abandoned cart emails
Extra Costs
Weebly offers perhaps the best pricing in the website building industry. Being able to sell unlimited products with a free subscription is very rare, and the paid plans are all very affordable by industry standards. As for extra fees, there are only a few:
Domains: Domains can be renewed for $19.95/year after the initial free year, with discounts available for 2, 5, and 10-year domain purchases.
Domain Privacy Protection: You can protect your domain for an additional $10/year.
Hire A Designer: This optional service lets you hire a designer to build your site for you. Pricing is quote-based.
No free trials are offered for the paid plans, though you can cancel your subscription within 30 days and get your money back.
Ease Of Use
Weebly is well-known for its ease of use. Both the legacy editor and the new Square Online editor offer a simple solution for building a website or online store. Although there are a few differences between the two main editors, both are well-designed and straightforward, allowing users to take specific, preprogrammed content blocks (image galleries, slideshows, contact forms, text boxes, etc.) and organize them in unique configurations.
Weebly's legacy editor allows for a bit more design freedom than does the Square Online editor, and while you start off with your choice of preformatted template with the legacy editor, the Square Online editor doesn't really make use of templates — instead, you start with a set of eCommerce elements which you can then add to, rearrange, and edit to your heart's content. Whichever editor you use, you shouldn't have a hard time building a site.
How To Use Weebly
When you sign up with Weebly, you're immediately presented with a choice that determines the editor you'll be using and, in turn, what kind of site you'll be able to build.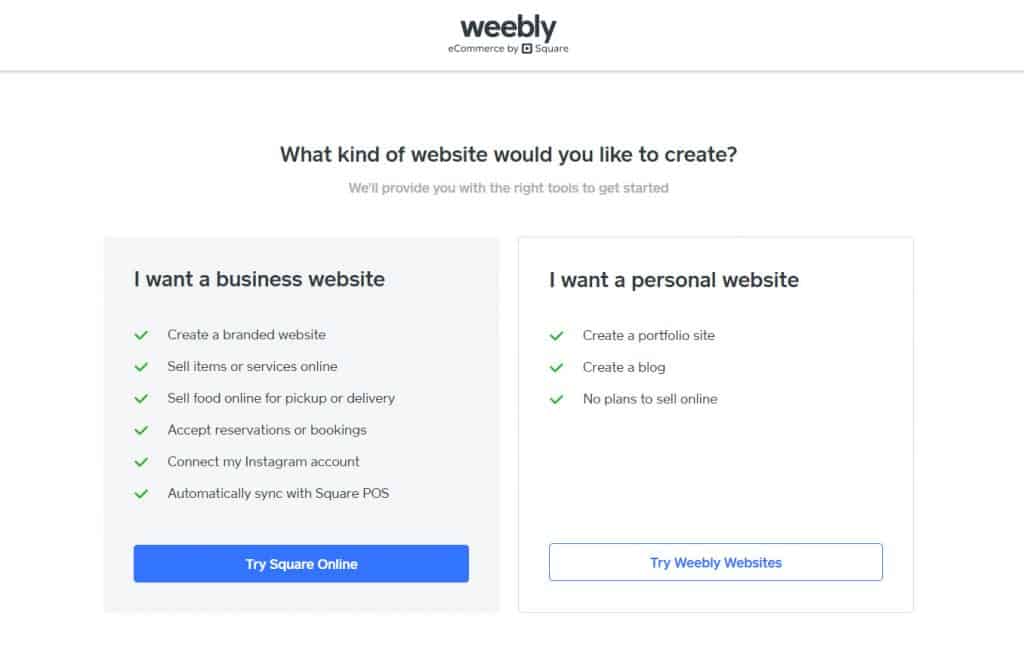 To access the legacy editor, you need to select the "Try Weebly Websites" option. To get access to the new eCommerce-capable editor, you should choose "Try Square Online." It is important to note that both options allow you to create an online store on your site, though the Square Online editor makes setting up an online store even easier than does the legacy editor.
Once you've finished signing up, you are directed to your dashboard. From this dashboard, you can manage your site's general settings, change and apply SEO settings, and create your website/online store.
When building an online store, adding products is a one-page process. You can add product options and set different inventory levels and pricing for each option. You can also use this page to add SEO information, such as metadata and custom URLs, for each product.
Overall, Weebly is an excellent solution in ease-of-use terms. Back-end processes, such as managing your online store and site settings, are easy to handle, and designing your site is foolproof.
Hardware & Software Requirements
Because Weebly is cloud-based, all you need is an internet connection and an up-to-date web browser. Weebly supports the last two versions of Microsoft Edge, Firefox, Chrome, and Safari.
Weebly also offers a mobile app for Android (5.0+) and iOS (12.0+), which you can use to manage your site on any device. Use the mobile app to view site stats and process orders. It isn't very common to see a mobile app for a website builder, and I like that it's an option with Weebly.
Weebly Features
Weebly's features are well-designed and practical. The platform doesn't offer a surplus of bells-and-whistles; however, the features it does offer fit the needs of many small businesses. You can also take a look into the Weebly App Center to add on a few extra features as applications.
Dashboard: The Weebly dashboard gives you easy access to your site's general settings, SEO settings, and, of course, your websites and online stores. You'll also be able to see your current orders, add contacts to a mailing list, and more.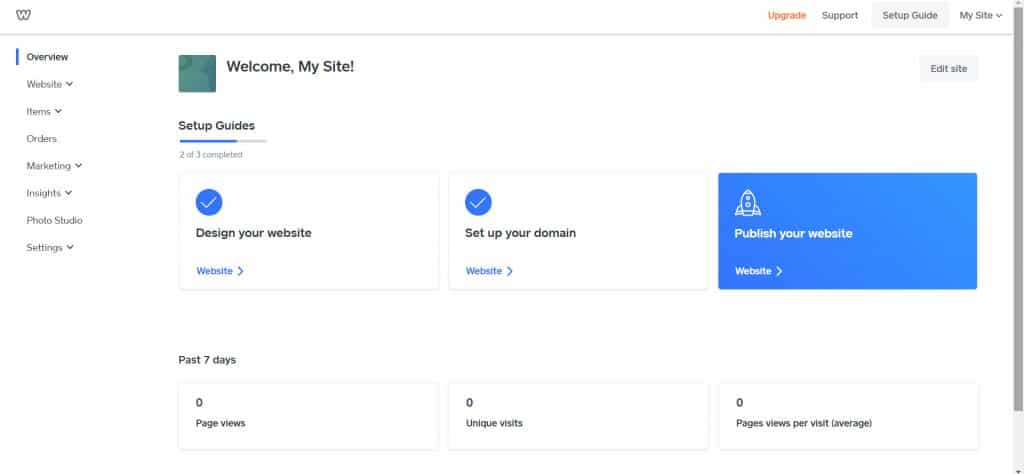 Form Builder: Weebly's contact form is highly customizable, which makes it a useful, adaptable means of reaching out to your site visitors. You can add and arrange prefabricated fields however you wish, and you can also (somewhat) customize the look of these fields.
Online Store: Weebly's Square-powered eCommerce features now form the core of overall Weebly platform, and they function well. Weebly offers features for basic tax management, inventory management, and a digital coupon system. You can use Weebly to sell physical and digital goods as well as sell services and accept donations. Weebly also offers a few advanced eCommerce features, including filtered searches and the ability to calculate real-time shipping costs. Use the mobile app to manage your store on any device.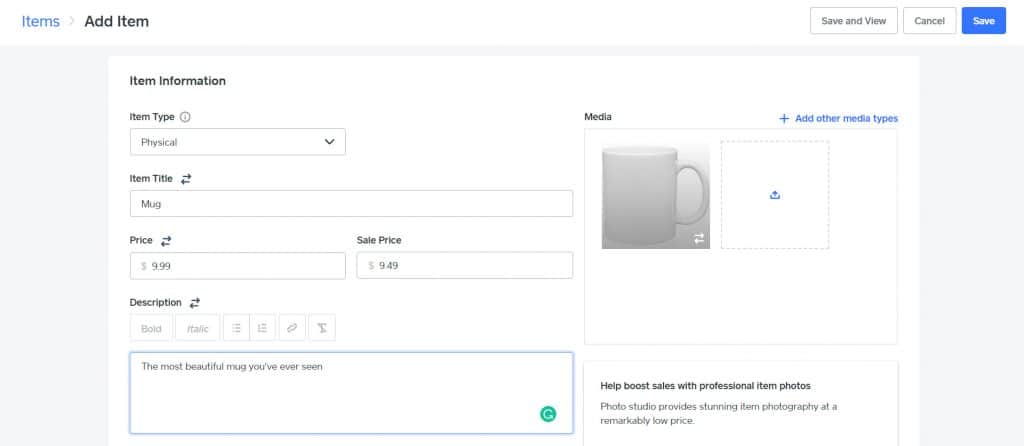 Blog: The Weebly blogging tool has a simple setup that lets users edit post titles, list author information beside each post, host RSS feeds and visitor comments, integrate Facebook and Twitter sharing, and schedule post times, among other things.
Marketing: Weebly lets you collect sign-ups and build an email list using the newsletter forms provided.
SEO Tools: You can customize your title, meta, and description tags for each of your pages, as well as add alt text to your images.
Reports & Analytics: Weebly offers basic traffic stats to free subscribers and more advanced stats to paying subscribers. You can also connect your site to Google Analytics.
Security: Weebly offers SSL certificates to all eCommerce sites, along with anti-DDOS protection.
Mobile Management: Use Weebly's app for iOS and Android to check site statistics, respond to contact form entries, check blog comments, manage your online store's products, and more.
Stock Photos Library: Weebly offers access to numerous free and for-purchase stock photos, which you can use to fill your site quickly.
Google AdSense Integration: Users can drag and drop a Google AdSense section anywhere on their sites to help generate revenue. This feature comes fully integrated with the editor.
Video Hosting: Weebly's video hosting allows users to embed videos from YouTube, Vimeo, or other services. You can also use Weebly's custom HD video player to upload videos directly to your site.
Weebly Web Design
With Weebly, you start designing your website as soon as you begin the signup process. As I said earlier, with the legacy editor, you're prompted to choose template to begin working from, whereas with the Square Online editor, you start editing a stack of element blocks without ever choosing a template.
Let's compare the two editors. The legacy editor is simple and neatly organized, designed so that users can easily drag, drop, and arrange elements on their websites. You can delete the prefilled content and add text boxes, buttons, images, and media. All you need to do is drag the element from the toolbar into the right spot on your website.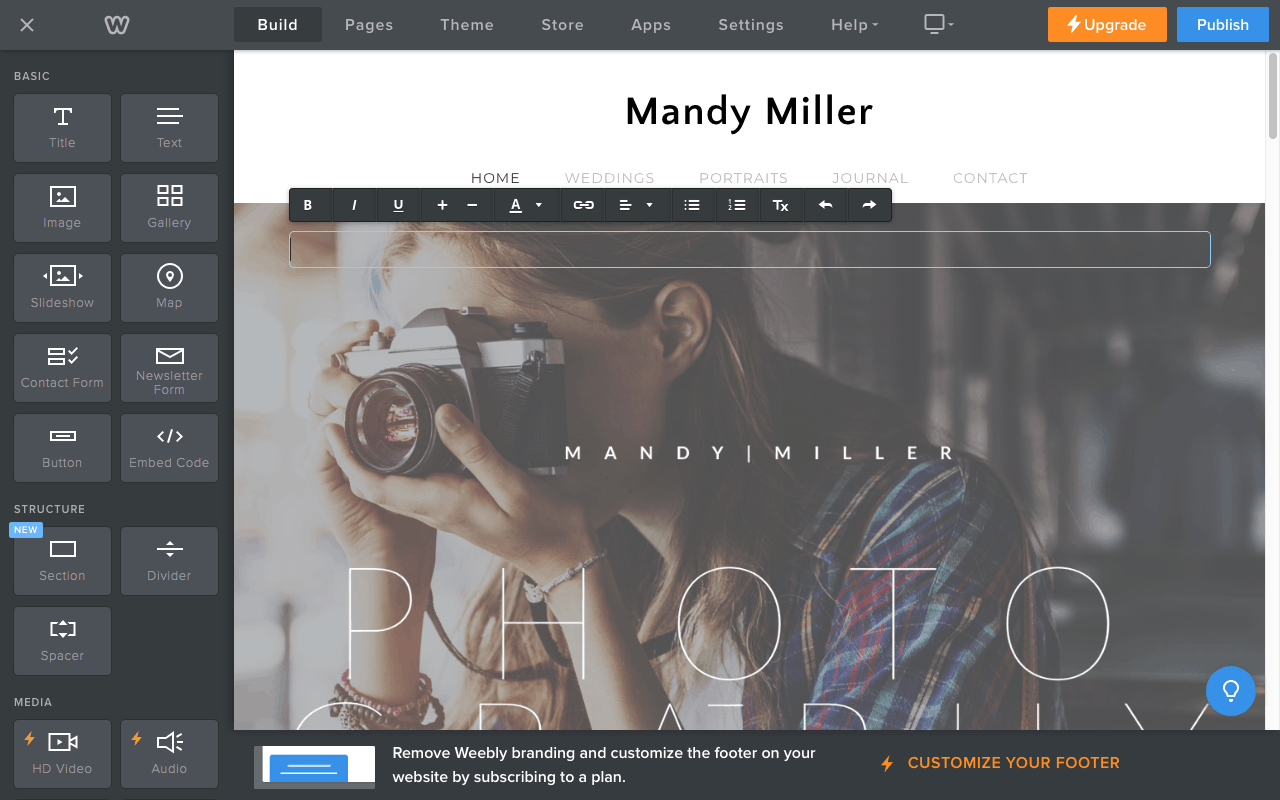 Unfortunately, you can't put these elements just anywhere. There's an invisible grid built into the editor that each element has to fit into. You may need to find a workaround to put text or an image in precisely the right spot in some cases.
You can also use the legacy editor to make small and large-scale changes to your site: change colors, background, fonts, and text sizes; add new pages; and rearrange the order of those pages in your navigation menu. I was able to easily adjust my site to make it fit what I had in mind.
With Weebly's newer Square Online editor, you can also drag and drop elements in your site; however, those elements are very different. Instead of adding smaller elements (such as a text box or an image), you have to add larger blocks of content (such as three text boxes AND an image). You can choose from a few different versions of that content block, but you're pretty much stuck with the pre-generated options. This is great for quickly building an online store, but not so great if you want your site to fit your specific vision.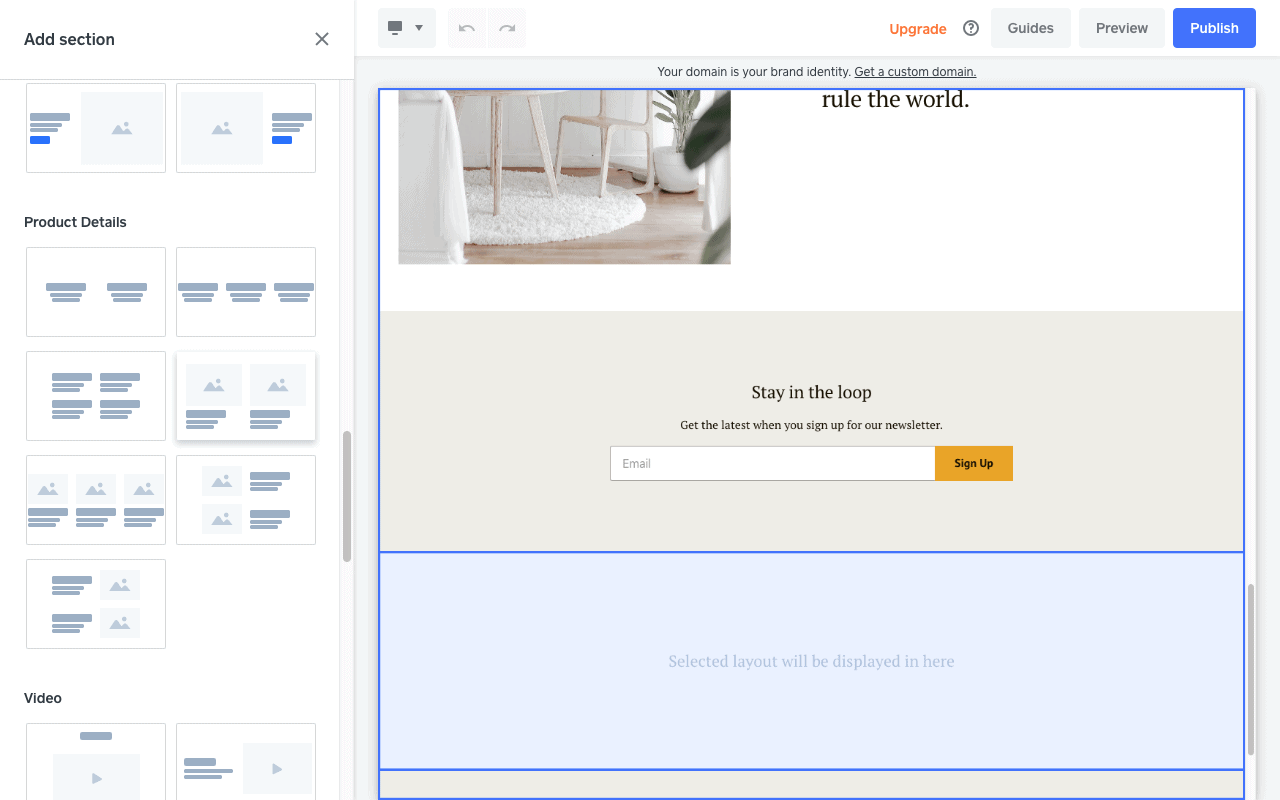 I was especially frustrated by the lack of customization in Weebly's text boxes. You cannot change the size and shape of your text boxes, and the only font sizes to choose from are Small, Medium, and Large. That is simply not enough options, especially when you're trying to make a piece of text fit into a specific spot on your site.
Of Weebly's two editing tools, I prefer working with the legacy editor. The legacy editor best balances customization and usability. The Square Online editor makes setting up a site faster and simplifies your eCommerce options, but its customization leaves something to be desired.
Weebly Customer Service & Support
The level of customer support that you can access depends on your subscription plan. Here are a few of the routes you can take to resolve any issues you encounter:
Phone: Support is available Monday through Friday 6 AM-6 PM PDT and Saturday through Sunday 8 AM-5 PM PDT. Depending on your payment plan, you may or may not have access to phone support.
Email: Email support is available to all users.
Live Chat: Live chat support is also available to all users during the hours listed above.
Help Center: Find articles and user guides that address common questions. Some of this support material addresses only the legacy editor, while some materials only address Square Online.
Community Forum: Users help one another solve problems.
Developer Docs: Developers can use this documentation to develop themes and apps for Weebly.
Blog: Weebly has a blog and an Inspiration Center where you can read tips on best practices for the industry. We're disappointed to see that these resources aren't being updated frequently these days.
Social Media: Weebly has accounts on Facebook, Twitter, YouTube, and Instagram. They seem to be only infrequently updated — a sign, perhaps, of Weebly's continuing absorption by Square.
In my experience, Weebly's customer support network was quick, helpful, and knowledgeable. I was able to reach someone over live chat and by phone in just a few minutes.
Weebly Reviews
Negative Reviews & Complaints
Weebly has received its fair share of complaints across review sites and comment boards. Here are a few of the most common critiques found in Weebly reviews:
Customer Service: Users don't always have good experiences with customer service. Weebly representatives are often slow to respond, or they don't know enough about Weebly's software to help. Some report that Weebly's customer service has gone downhill since Square took over.
Bugs & Glitches: I've seen about a dozen reports of glitches and bugs within the software.
Limitations: This is a problem that I have noticed myself. While it's true that Weebly is easy to use, it is not very customizable. You can only edit your site content within Weebly's predesigned elements. You cannot move textboxes or images around to design the site from scratch (like you can with the Wix Editor). This limitation can make the software frustrating for slightly more skilled users who want a higher degree of customization.
I've also seen a handful of comments where users mention being billed for the software after they canceled. These users report it being difficult (or impossible) to get refunded for the months they were mistakenly billed. Watch out for this if you go to cancel your Weebly account!
All in all, I don't think these negative comments are enough to discredit Weebly as an option; however, it's good to keep the criticism in mind.
Positive Reviews & Testimonials
While there are plenty of negative reviews online, Weebly has also received a good number of positive reviews. This software is most frequently praised for the following positive characteristics:
Easy To Use: Usability is by far Weebly's top strength. Even if you have never designed a website, Weebly can get you set up in a matter of hours.
Reliable Over Time: Weebly's biggest fans are those who have used it for years. These users typically say that they have been with the platform for more than five years, and it has served them well all that time.
Weebly currently sports a poor average user rating of 1.9 out of 5 on Trustpilot. However, Weebly does get particular support from users who are new to website building, with many reporting ongoing happiness with both the product and customer support.
Weebly Integrations & Add-Ons
Weebly provides an App Center with 360 different apps to choose from. The apps are organized under the following categories:
eCommerce
Communication
Marketing
Social
Site Tools & Features
These apps allow you to fill most of the feature gaps you'll find in the main package. Many of these Weebly-designed apps are free, while some are premium apps. Additionally, the Weebly App Center includes many integrations with third-party software. Connecting your website builder with powerful shipping software and email marketing software can significantly strengthen your system.
Weebly also integrates with PayPal and Square for payment processing, You can also accept Apple Pay and Google Pay on your Square Online store. Just keep in mind that your payment method selection may be more limited, depending on your pricing plan. For more information on these services, take a look at our in-depth reviews of each payment processor.
Security
Weebly does not offer much information on its security protocols. However, all plans do include an SSL certificate with 128-bit encryption. Also, Weebly stores redundant data and uses a DDoS mitigation service to protect your website.
Final Verdict Of Weebly
Weebly provides a solid and practical platform for personal websites and online stores. Weebly's exponential growth and large customer base say a great deal about its overall track record. It has a strong foundation and provides essential, intuitive tools.
However, Weebly has its weaknesses. I'm disappointed with the limitations of the Square Online editor. Weebly's online store can handle low- to mid-volume sellers (Square's acquisition of the company has been a big boon to the eCommerce side of the product), but it isn't quite the best eCommerce solution for most serious online retailers. Complaints about poor customer support and software glitches are also concerning.
While Weebly is certainly a workable solution, it's not the best. Assuming you're prepared to deal with a bit more complexity, I'd instead recommend Wix for users looking for a versatile website builder and Shopify for those looking to build an online store.
Nevertheless, I won't discount Weebly entirely, and neither should you. If you're looking to get a functional website online for yourself or your small business with absolute minimum fuss, you might find your answer in Weebly. Sign up for the free version of the software to try it out for yourself. You can even launch a basic store for free with no product limits!
For more on building a website with Weebly, check out our handy guide to building a Weebly website. And if you're looking for other options, check out our list of the best Weebly alternatives.
---
The Merchant Maverick Seal of Approval 🏆
Weebly


---



After hours of in-depth research and evaluation, we can confidently recommend this brand to our readers. Get started today and see Weebly for yourself.
The Merchant Maverick Seal of Approval 🏆
Weebly


---



After hours of in-depth research and evaluation, we can confidently recommend this brand to our readers. Get started today and see Weebly for yourself.
To learn more about how we score our reviews, see our
Website Builders Rating Criteria
.