Wells Fargo Equipment Financing Review
Expert Analyst & Reviewer

UPDATED
Advertiser Disclosure: Our unbiased reviews and content are supported in part by
affiliate partnerships
, and we adhere to strict
guidelines
to preserve editorial integrity.
Wells Fargo Equipment Financing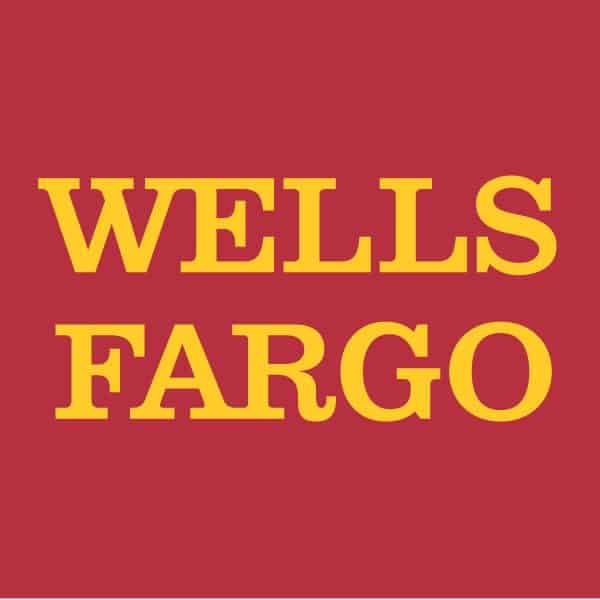 Pros
Suited for large businesses
Cons
Opaque terms and fees
Fair public reputation
Overview
Wells Fargo is an international bank and financial services holding company based in San Francisco; is one of the largest banks in the world. It is also currently the country's largest equipment financer.
If you can meet Wells Fargo's borrowing prerequisites, there's a good chance they'll be able to help you get the equipment you need, with the type of loan or lease you're seeking. But despite their overwhelming success in many areas, Wells Fargo has had a much harder time managing their reputation since the 2008 credit crisis.
Whether they end up being an ideal solution for your business will depend on where you're located, your credit and business history, and the amount of financing you're seeking.
Types Of Equipment Covered
Wells Fargo offers industry-specific financing to the following industries, but they do provide more general financing as well:
Agricultural
Golf and turf
Industrial
Medical
Office Equipment
Borrower Qualifications
Wells Fargo uses a number of different guidelines to evaluate potential borrowers. In addition to the prerequisites below, Wells Fargo will also look at your capacity to convert assets to cash. If you've declared bankruptcy within the last 10 years, the bank will be unlikely to extend you credit.
| | |
| --- | --- |
| Time in business: | 3 years |
| Credit score: | 640 |
| Revenue: | $1.50 in cash flow for every $1 borrowed |
Terms & Fees
As a large bank, Wells Fargo offers a wide variety of products through multiple divisions. Below is a very broad look at what the bank offers businesses seeking equipment financing:
Amount:
Starts at $35,000
Term length:
24 – 84 months
12 – 84 months (trucking/commercial vehicles)
Up to 10 years (healthcare)
Interest rate:
Unknown
Down payment:
Unknown
Contract terms:
Conditional sales agreements;
equipment loans;
leasebacks;
capital leases;
operating leases;
lease line of credit;
tax-exempt leases;
TRAC leases;
Additional costs:
Unknown
Effective APR:
Learn more
When you're dealing with an institution as large as Wells Fargo, be aware that rates, availability of certain types of contracts, and supplemental costs can vary between industries and even geographic regions. That said, the basics of equipment financing should apply across the board.
Companies looking to own the equipment in question should consider capital leases or equipment loans. Capital leases will usually come in at a higher interest rate than equipment loans, but loans traditionally don't cover all the costs of the equipment. Assume you'll have to come up with around 20% of the cost if you choose to go the loan route. By comparison, you'll just need to come up with a month's (or two) payments with a lease. Note that both products can have additional costs like origination or administrative fees. The exact terms of a capital lease can vary depending on the terms of your specific lease. You may, for example, choose larger monthly payments and then pay a $1 residual fee at the end of your term to close out your lease. Alternately, you might choose lower monthly payments and pay a 10% residual fee at the end.
Many companies prefer not to own their equipment, particularly if it's prone to depreciation. Others prefer to keep equipment assets off their books for accounting reasons (though be aware that this will become harder to do in the near future). During operating leases, sometimes called "true" leases, the lessor–the bank in this case–retains ownership of the equipment. At the end of the lease, you'll have the option to buy or return the equipment to the lessor. The most common type of operating lease is the fair market value (FMV) lease, which grants lessees the option to buy the equipment at, you guessed it, "fair market value." TRAC leases, another type of operating lease, are a popular way to rent commercial vehicles.
Companies with complex equipment financing needs may want to consider a lease line of credit, which can be used to initiate multiple, and different types, of leases up to a set credit limit.
Application Process
As is usually the case with big banks, there's no online shortcut to starting the application process. You'll need to reach out to Wells Fargo by phone or by contact form. You'll then be directed to a representative from your region who can tell you what the bank offers in your area.
As mentioned above, Wells Fargo will put you through a rigorous vetting process, checking references, credit, and cash flow.

Sales & Advertising Transparency
As large banking websites go, Wells Fargo's site is pretty easy to navigate and offers general information about what they offer to various industries. However, since we are talking about a huge corporation with many divisions, there's a limit to the useful details you'll be able to derive from their online presence.
That said, I found them to be surprisingly transparent about answering questions over the phone.
Customer Service & Technical Support
Keep in mind the size of the company and prepare for automated directories and transfers. That said, I was easily able to get the name of the person I needed to speak with and my message was returned within a couple hours.
User reviews of Wells Fargo, however, tend to be mixed, with individual customers reporting very different experiences.
User Reviews
Wells Fargo finances equipment through several different divisions (like Wells Fargo Rail) rather than a single subsidiary. Wells Fargo is currently unrated with the BBB, but not due to any shortage of complaints or government actions. While it's not uncommon to see companies get disproportionately negative reviews on BBB, the overwhelming majority of Wells Fargo's reviews are. Much of this is related to the company's scandal-prone behavior over the last decade or so.
Negative Reviews & Complaints
Among the multitude of complaints:
Customer Service: Most complaints involved customer service, which seems to often come across as hard to navigate and ineffective at resolving problems.
Tech Issues: Related to customer service, a number of customers report running into glitches and technical problems that made it difficult to use accounts, accurately track their balances, and have payments credited when they needed to be.
Rates: A number of borrowers found Wells Fargo's rates high for a traditional bank of its size.
Positive Reviews & Testimonials
While Wells Fargo's reputation is taking a bit of an online beating, there are positive reviews that praise elements like:
Efficiency: A number of customers found Wells Fargo's lending processes to be smooth and efficient.
Accessibility: Wells Fargo operates in most of the country, making it easy to access and meet representatives face-to-face when necessary.
Lots Of Equipment Financing Resources: As the largest equipment financer in the U.S., Wells Fargo has a well-developed leasing industry and policy, not to mention very deep pockets.
Final Verdict
Wells Fargo, perhaps more than any other bank, illustrates the pros and cons of doing business with a large, venerable lending institution with conservative borrowing standards. On the one hand, you can count on Wells Fargo to have the cash and infrastructure to get the equipment you need into your hands. On the other, they're large and impersonal, making it less likely that you'll be able to easily resolve problems that arise. The bank's ongoing issues and deluge of complaints may turn off risk-averse companies that don't need to borrow large sums of money.
Looking for other options? Check out our equipment financing comparison.

Back to top
---
We've done in-depth research on each and confidently recommend them.
We've done in-depth research on each and confidently recommend them.
To learn more about how we score our reviews, see our
Business Loan Rating Criteria
.