Contributor

UPDATED
Advertiser Disclosure: Our unbiased reviews and content are supported in part by
affiliate partnerships
, and we adhere to strict
guidelines
to preserve editorial integrity.
WorkflowMax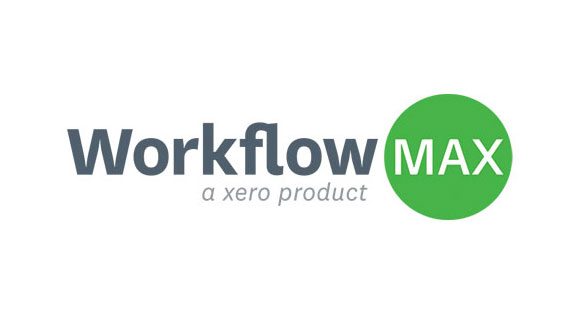 Pros
Cheap monthly cost
Easy to use
Varied support materials
Cons
Outdated user interface
Limited features
WorkflowMax Overview
In the spring of 2012, WorkflowMax was acquired by Xero (the accounting software giant) to serve as a purpose-built project management integration with their flagship product. The idea behind the acquisition was to increase the productivity of their clients: a smooth transition between accounting and project management can only be good for customer satisfaction on both ends of the equation, right?
In the nearly five years that have followed, WorkflowMax has remained an excellent addition to the Xero platform but has also generated an impressive list of features and integrations of its own. On top of that, this software has managed to stay extremely affordable, a fact which has garnered much praise from its users. Although there are things that could be improved, WorkflowMax is definitely a solid example of what project management applications can be.
Web-Based (SAAS) Or On-Premise
WorkflowMax is web-based and does not require installation on your servers. It also updates automatically.
Pricing
The WorkflowMax team has modified its pricing since our last update. In the past, you had just one choice of subscription and received access to all features. I love this style of pricing, but WorkflowMax now offers a "standard" plan and a "premium" plan. Let's take a closer look.
Here is the pricing for the standard plan:
$20/month (one user)
$45/month (two to three users)
$55/month (four to five users)
$120/month (six to 10 users)
$190/month (11-20 users)
$275/month (21-50 users)
$350/month (51-100 users)
Additional users priced at $5/user/month
So what does your purchase of a WorkflowMax standard subscription get you?
Quoting/Estimating
Client manager
Timesheets
Job management
Job costing
Client and contractor access
Document management
Mobile site
Custom fields
Purchase orders
Invoicing
Xero integration
Integrations with 30+ add-ons
Reporting
Here is the premium pricing:
$70/month (one user)
$95/month (two to three users)
$105/month (four to five users)
$170/month (six to 10 users)
$240/month (11-20 users)
$325/month (21-50 users)
$400/month (51-100 users)
Additional users priced at $5/user/month
And these are the extra features you get for your extra dollars:
Obviously, the more users you have the better value these subscriptions become. Once you get more than 50 users, both options offer more features-for-dollars than nearly any other competitor. Unfortunately, the prices are considerably less competitive at lower numbers of subscribers, so keep that in mind.
As is customary in this field, there is a free trial. With only an email address, you can try WorkflowMax for two weeks. WorkflowMax also wants you to be able to remain flexible, so there are no yearly contracts. You pay as you go, which leaves you free to stop using the product whenever it stops being useful to you. This says a lot to me about their commitment to continuously improving their software. They would not make a claim like "if WorkflowMax doesn't work out for you then you can cancel at any time," if they were not confident in their ability to remain useful.
Ease Of Use
When you set up your WorkflowMax account, you have the option to input trial data that populates out an initial 'job' for you (so you can get the hang of the software as it is actually used). I really like this kind of thing; otherwise, it can be hard to figure out what to do first.
I found it very simple to add to-do list items on jobs, and it was even easier to add hours to my timesheet. It would be nice if there was a faster way of creating new jobs, however. Many other project management providers out there have a prominent 'Add' button on the user interface that lets you create a new job from anywhere within the program. That is not the case here; instead, you must go to the 'Jobs' page. It's a definite flaw in the UI.
Speaking of which, the UI is one of WorkflowMax's least effective tricks. I wouldn't call it ugly, exactly, but it is a far cry from systems like Redbooth or Streamtime, whose interfaces are a joy to work with. Operations in WorkflowMax seem to require more clicking/searching/window opening than would be ideal. Having said that, though, this is far from the worst UI I've ever seen. It is at least laid out in a logical manner, and you can usually figure out where you need to go in order to perform basic tasks, such as creating invoices, reports, or quotes.
Customer Service & Support
WorkflowMax has one of the best-organized support centers I have ever used. There are four main sections: Live Webinars, Self-Paced Online Courses, WorkflowMax TV, and Help Centre. Each of these sections is easy to find, easy to use, and full of useful information. I wish this was not an exception, but plenty of WorkflowMax's competitors (many of which I have reviewed) have not managed such an excellent method of organization. Here is what each section does:
Live Webinars: There are several options for these, depending on where you are based. The United States (and similar time zones) have a weekly webinar every Wednesday. In Australia/New Zealand (and similar time zones), there is a webinar every Tuesday. If you are located in Europe, you can get in on the webinar game every other Tuesday.
Online Courses: In order to access these, you need a WorkflowMax account. They are self-paced and available anywhere in the world (since they are, y'know, online). There are several options for the courses, all intended to help you get the most out of WorkflowMax. Here are the available options:

Set Up Your Account
Maximizing WorkflowMax
Developing Custom Print Templates
Invoicing and Financial

Video Library: The video tutorials from WorkflowMax are organized into three channels: Your Business Type, Using WorkflowMax, and The Small Business channel. Of these, the most directly informative for customer service purposes is the Using WorkflowMax channel. This contains videos instructing users in (as its name suggests) how best to use WorkflowMax. The other channels, while interesting, are not directly related to the program itself and are more along the lines of tips for running your company smoothly. If you feel like you might benefit from these, they are there for your viewing pleasure. Otherwise, I recommend sticking with the actual tutorial videos.
FAQs: This is one of the first places I would go if I had questions about how to use WorkflowMax. The list of answered questions is pretty extensive, and they do go beyond the most obvious questions and should be useful for basic troubleshooting.
Of course, you can always just ask WorkflowMax's "friendly support team" for help if you want some human contact. I was not able to find any phone numbers on the website, but you can send in an email ticket.
User Reviews
Negative Reviews & Complaints
No software is perfect; there are always little tweaks that can be made to improve user experience and performance. WorkflowMax has a few niggles and aspects users are not fond of. Here are some of them:
Clunky Scheduling: Getting an accurate view of which employees have room in their schedules for new tasks can be a bit difficult unless you follow a very specific set of instructions. This is frustrating; it would be nice to see who is available for work in a more simplified way.
No Inventory Management: For service-based clients, this is not such a big deal. However, WorkflowMax markets themselves to all kinds of businesses, including construction and fabrication firms. This is the kind of problem a good integration could fix, but I did not notice any inventory management add-ons while I was compiling the list of integrations you can find below.
Positive Reviews & Testimonials
According to Finance Online, WorkflowMax has a user satisfaction rate of 94%. Compared to a competitor like Wrike, which has a 99% satisfaction rate, this might not seem fantastic. Having said that, though, 94% is pretty high, all things considered. Here are a few things users like about WorkflowMax:
Easy Time Entry: This is useful for both employees and employers. Time is easily entered and easily tracked.
Xero Integration: Obviously, since WorkflowMax is owned by Xero, it works very well with its parent company. Most users find this integration indispensable.
Great Pricing: WorkflowMax is well priced, and customers really appreciate it. I said it above, but it is worth restating: WorkflowMax is a great value for money.
Basic Mobile App: Apparently, the mobile app that integrates with this program is pretty basic, and it doesn't really allow you to get much done. Hopefully, a more full-access version is on the way soon.
Here are some excerpts of reviews by satisfied customers:
As Certified Implementation Partners, we have implemented and trained WorkflowMax for over sixty clients in the UK. Industries have included Creative Agencies, Architects & Engineers, Ecologists, Training Companies and General Consultancy firms.

In our role as cloud app integrators and implementation experts, WorkflowMax is an essential app in Link Solutions' toolkit. We recommend it over and above any other workflow management app, and use it daily within our own business. The depth of features is significant and can be easily adapted to suit most business processes.

This is a good app I find particularly useful for easily adding time and cost while I am out and about away from the office. Makes my life that little bit easier which I appreciate.
Features
WorkflowMax provides a feature-rich environment. Here are a few of the more important features you get from this software:
Quotes: This is one of the most beloved aspects of WorkflowMax. Creating a quote is quick and easy, and your quote can be as long or as short as you need. There is a lot of flexibility here, which allows you to truly make these quotes your own. Best of all, you can turn your quote into a job with just a few clicks of your mouse.
Jobs: What many other project management providers call "projects," WorkflowMax calls "jobs." Once a job is created, you can fill it with tasks, assign them out to employees, and add them to schedules. You can see these jobs in either a calendar view or a Gantt-chart-esque view, whichever is preferable for you.
Custom Fields: I love any feature that lets you customize your user experience, and the custom fields feature does just that. Whether you add a text field, a drop-down menu or even a link section to your job overview, the level of personalization you can achieve here is pretty remarkable.
Collaboration: WorkflowMax allows managers to easily manage communication between staff and clients as well as inter-staff conversations. You can also set viewing and access permissions and store all email conversations about a job for future reference. The one thing I didn't see was a chat feature. This is a bit of a bummer; collaboration is one of the more important parts of a project management platform, and a chat feature can really help with that.
Reporting: The reporting feature in WorkflowMax is extremely customizable. You can see which of your customers make you the most profit, analyze productivity, or pretty much anything else you might want to report on. According to their website, "If it's about your business and you want to know the answer, you can generate a report and … voila!"
Client Management: In one of the newer premium features, WorkflowMax allows you to define relationships with customers as well as group them as necessary.
Premium Job Management: As implied by the title, these features are only available in the new premium description. If you pay the extra price, you gain the ability to create non-work-in-progress jobs, which can be handy for repeat clients. Similarly, you can enter time directly with a client, even if there are no active jobs associated with them in the new "ad-hoc" jobs.
Add-Ons & Integrations
WorkflowMax is owned by Xero, so integration with Xero is a given here. However, WorkflowMax integrates with a number of other popular software. Here are some of your options:
Zendesk
Box
Deputy
Better Scheduling
Actual
Eon
Adobe Time Tracking Widget
TimeSlice
Prod Timer
Time Doctor
Salesforce CRM Connector
Exsalerate
Formbasic
Freshdesk
iPayroll
SmartPayroll
FlexiTime
SimplePay
Smoothpay
Google Drive
Dropbox
SuiteFiles
Ferret Software
Receipt Bank
Spotlight Reporting
Practice Ignition
Plan Right
MoneyWorks
Nimbus Portal Solutions
Zrilo
Security
WorkflowMax offers single-sign-on and two-factor identification for their accounts, both of which enhance the security of the platform. Unfortunately, this is the only security information the company provides, so I cannot share anything else about the encryption policies or data security measures used by WorkflowMax.
Final Verdict
Do I love WorkflowMax? Not necessarily. Enough little things about it bother me to allow for a wholehearted endorsement (an uninspired UI and lack of chat or similar communication tools, to name a few). Overall, I would say my biggest criticism of this software is that it does nothing to stand out of the crowd. There are so many project management software options out there. If you want to catch the attention of prospective customers, you really need to do something special. Although WorkflowMax doesn't do anything to drive those customers away, neither is it particularly enticing.
Having said that, though, it does provide a terrific, seamless integration with Xero, and that is well worth looking into if Xero is your accounting software of choice. A good integration can make or break software, and by all accounts, this one is truly excellent.
As usual, I would recommend signing up for the free trial if you think WorkflowMax might be a good fit for you. Use the two free weeks to get the hang of things — maybe even pilot a test job or two with a test group of employees to see if they like it. Peruse the support information I mentioned above and see how easy you find it to get help when you need it. If you have been looking for a project management tool, especially if you are using or are considering using Xero, this could be the solution you are looking for.
---
Featured Free Corporate Card
Ramp


---
Ramp offers a free corporate card for virtually any business. Start earning rewards with your corporate spending today. Get your free card.
Featured Free Corporate Card
Ramp


---
Ramp offers a free corporate card for virtually any business. Start earning rewards with your corporate spending today. Get your free card.
To learn more about how we score our reviews, see our
Project Management Software Rating Criteria
.