Workfront (Formerly AtTask) Review
Contributor

UPDATED
Advertiser Disclosure: Our unbiased reviews and content are supported in part by
affiliate partnerships
, and we adhere to strict
guidelines
to preserve editorial integrity.
Workfront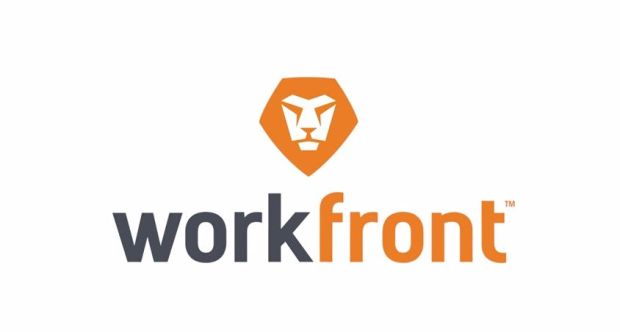 Pros
Impressive feature set
Suitable for large businesses
Good customer support
Cons
Steep learning curve
Not suitable for medium or small businesses
Workfront Overview
For fourteen years, Scott Johnson and his company worked on AtTask, refining it into what their website calls "the leading cloud-based enterprise work solution." Built on a foundation of second mortgages and maxed-out credit cards, AtTask became far more than its name implied. It grew from a simple task management tool into a platform for all work management. As the software evolved, the growing AtTask team realized their product was no longer appropriately named. Thus, in 2015, Workfront was born.
Workfront claims to offer services for IT teams, marketing teams, and service teams. The company also provides a host of workflow, communication, and planning tools to help get work done efficiently. With notable clients (including companies such as Fender, Nordstrom, Cars.com, and Cisco), Workfront seems to be on the crest of a great wave of success.
Workfront is a feature-rich solution that works well for large businesses. The software is complex, which makes it more difficult to use but also more powerful. As we reviewed this software, we also noticed that Workfront is not very upfront with its information. For example, there is no pricing available online, and information on features is sparse. However, we suspect that this is because Workfront prefers to arrange custom solutions for its customers.
So is Workfront right for your business? It all depends on what features you need, what level of support you expect, and what budget you have to spend! Read on for our complete, unbiased review of Workfront.
Pricing
Workfront's website does not disclose any prices. To get a specific quote for your needs, you have to contact Workfront directly. The website does, however, give you information about different subscription levels, albeit without any dollar amounts attached to them.
Unfortunately, Workfront also does not offer a free trial at this time. Alternatively, they do provide a live demo (essentially, a guided tour of the software). I can see how some people might prefer the live demo over a free trial. It allows them to receive direct answers from the source rather than trying to figure things out alone. I always prefer to test out the software myself before committing to a purchase. I wish that were an option here.
That said, here are Workfront's three levels of subscription, with the various associated features:
Team
Contact Workfront for pricing
Ideal for up to one team
Project management
Some demand management features
Some resource management features
Some review and approve features
Some reporting features
Some worker experience features
Some security and compliance features
Some enterprise administration and storage features
Some customization features
Collaboration
Standard education and support
Basic integrations
Pro
Contact Workfront for pricing
Ideal for up to one department
Project management
Demand management
Some strategic portfolio planning features
Resource management
Review and approve
Reporting
Worker experience
Some security and compliance features
Some enterprise administration and storage features
Customization
Collaboration
Standard education and support
Advanced integrations PLUS

REST API access (1500/license/24hrs)
Business
Contact Workfront for pricing
Ideal for up to 10 departments
Project management
Demand management
Strategic portfolio planning
Resource management
Review and approve
Reporting
Worker experience
Some security and compliance features
Enterprise administration and storage
Customization
Collaboration
Premium education and support
Advanced integrations PLUS

REST API access (3000/license/24hrs)
Event subscription (3000/license/24hrs)
Enterprise
Contact Workfront for pricing
Ideal for entire enterprises
All of the features of Business PLUS

All security and compliance features
Advanced integrations
REST API access (unlimited)
Event subscription (unlimited)
Cloud-Based Or Locally-Installed
Workfront is a web-based application with no installation required.
Hardware & Software Requirements
Workfront is compatible with most browsers. You can use Workfront on the current browser versions of Chrome, Firefox, Safari, and Internet Explorer 11. To use Workfront, you also need an Adobe Flash Plugin that is version 10.1 or greater (or 11.1 or greater for proofing users).
Workfront also has a mobile app for iOS and Android. The app works with iPhones and tablets running iOS 10 or later, and it supports the iPhone 5 or later. For Android, it works with phones and tablets running Android 5.0 (or Lollipop) or later.
Specific Size Of Business
Workfront says that it has optimized its software for organizations of 100 employees or more. The company's feature set is in line with this, as it has geared its features toward large and enterprise-sized businesses. Workfront also works well for companies with multiple departments.
Ease Of Use
Note: Although Workfront offers a live demo to potential customers, I was not able to access a demo at the time of this review update. When I contacted Workfront about receiving a demo, I was passed along by a few different support reps. I attempted to contact these representatives multiple times over the course of three weeks, and I never heard back. The information below is from our previous review of Workfront. It may be outdated.
There's much that can be said about Workfront's ease of use, but it all boils down to is this: it's complicated. Not in the Facebook relationship status kind of way, just in the good old-fashioned there-is-a-lot-going-on-here kind of way. Does that make it difficult to use? Maybe.
Workfront is not your basic project management program (Basecamp, Wrike, or Trello, for example). When I spoke to company employees, they made it clear to me that part of Workfront's philosophy is to cover a project's entire life cycle. Projects begin in Workfront, are assigned to users in Workfront, and are eventually executed in Workfront.
This all-in-one workflow is accomplished on a level not seen in many simpler competitors, though that can be both good and bad depending on how you look at it. It means that everyone — project managers, marketers, graphic designers, clients, etc. — uses the same exact program. The downside is that to wear so many hats, Workfront is necessarily complex, and it might be a bit difficult to understand at first. There is a learning curve, to say the least.
Once through that initial phase, however, Workfront can be remarkably simple to live with (largely thanks to workflow automation, customizable fields, and a host of other ease-of-use features). I like the fact that you can customize your dashboards to include whatever information you find most pertinent. You can choose to view your projects from the perspective of tasks, milestones, due dates, and more. I especially love that Workfront has an on/off Agile button for individual projects. You can employ this button to transition your team to Agile if needed, or you can simply use it to allow teams to work in different ways. In the words of the sales engineer that I spoke with at Workfront, "Workfront is what you make it."
Features
Workfront claims to cater to a diverse set of career fields, with specific features for marketing teams, IT teams, and services teams. Unfortunately, information on the Workfront website regarding features was sparse. Here are the features we've managed to uncover:
Project Management: Workfront allows you to use both Waterfall and Agile methodologies. Use customizable templates to plan new projects.
Tasks: Assign tasks to users and place due dates on those tasks. Users can see which tasks are priorities and which are next in line. Users also get real-time updates on tasks.
Job Costing: Keep track of project financials with real-time reports. Track planned vs. actual resource hours, budget spend, and contracted revenue.
Resource Management: Take advantage of Workfront's AI-enabled technology to distribute work. You can also assign work the old-fashioned way.
Gantt Charts: Workfront's Gantt charts allow you to adjust timelines, predecessors, and task durations to make better predictions on the length and expense of a project.
Messaging: Communicate via threaded conversations and status updates within the software.
Reports & Analytics: Use standard reports or create custom reports. Track time, budget, ROI, and more. You can also choose to send scheduled reports to stakeholders.
Online Proofing: Workfront's proofing tools allow you to send multiple versions of products to be proofed, from still images to videos and even whole websites. You can then view these versions side-by-side and comment on what needs to be changed. This tool also allows you to track changes and historical versions.
Automated Approvals: This automated system sends approvals to the right stakeholders.
Customer Service & Support
Workfront offers two different levels of support based on users' pricing plans.
Users on the Team and Pro plans have access to the "Standard" level of support, which includes the ability to contact a support representative 12 hours a day, five days a week. The Standard support also includes two "allotted authorized support contacts" and a four hour initial response time.
Users on the Business and Enterprise plans get access to the "Premium" level support, which includes increased support hours. With premium support, you can contact a representative 24/7. You also have access to five or more allotted authorized support contacts, and you can count on a one hour initial response time.
Here are all of the ways you can access Workfront's support (on all pricing plans):
Phone: Workfront support is available by phone. Your support hours depend on your pricing plan.
Live Chat: Workfront offers live chat on its website for sales questions and basic technical support. You can also contact the support team on their dedicated live chat called Zoom Chat.
Help Center: The Help Center provides links to other support options. You can also search the Help Center for answers to questions you have about using the software.
Community Forum: Workfront users can ask questions forum-style and get answers from other users.
White Papers: Check out Workfront's advice for best practices and view reports and case studies.
Videos: You can view videos that cover topics such as using integrations with Workfront. These videos also include a few customer testimonials and case studies. Additionally, you can view videos of previously recorded webinars, or you can sign up for upcoming webinars.
Idea Exchange: Workfront users can pitch feature ideas and vote on other users' features. When an idea reaches 45 positive votes, the Workfront team addresses that idea.
Status: Workfront uses its status page to provide information about scheduled maintenance and downtime.
Training: Workfront's training resources include department-specific courses as well as videos and webinars.
Find An Advisor: You can choose to work with one of Workfront's consulting partners.
Blog: Read up on industry news, best practices, and product updates.
Social Media: Workfront posts frequently on Twitter, Facebook, LinkedIn, and Instagram.
User Reviews
Negative Reviews & Complaints
In general, users like Workfront. At the same time, these users don't hesitate to point out Workfront's flaws. As I read user reviews, I noticed a few common trends. Here's what users tend to complain about:
Learning Curve: Users say that Workfront is not particularly easy to use, for reasons ranging from an unintuitive UI to difficult-to-find-tasks, to setting up the software in the very beginning. For some people, Workforce functions well if you are willing to use it exactly the way the programmers envisioned it. If you want to customize it to your own needs, however, you may find it an onerous task.
Buggy: Users were frustrated by frequent malfunctions, especially around update releases.
Too Many Emails: Apparently, Workfront's default mode sends users a lot of email notifications. You can, however, manage these settings to produce less email clutter.
Proofing Needs Improvement: Several negative reviews say that Workfront's proofing features need significant improvement. It seems that the commenting features, in particular, can be challenging to work with.
Positive Reviews & Testimonials
While the above complaints are valid and important, most users seem to appreciate Workfront and its services. Users give Workfront an overall score of 4/5 stars on G2Crowd and 4/5 stars on Trustpilot. Here are a few of the themes I see crop up most frequently in positive reviews:
Simplified Communication: Users love that they can communicate about tasks and projects directly within the software. Streamlined communication cuts down on the amount of time they spend sending emails back and forth. Additionally, other team members are more easily able to track the status of a task, which reduces the number of meetings and check-ins required.
Centralized Organization: Workfront helps users corral their information. Many commenters noted that everything was available in one place. You can check on a project, work on a task, and communicate about that task all within the software.
Transparency & Accountability: Managers like that they can see what their team members are working on, and they are better able to assign new tasks as they come in.
Here is a quote from one satisfied customer:
Workfront is an incredibly robust work management tool that can fit the business requirements for all sizes of teams and organizations. Workfront's implementation team will provide the perfect amount of support you need to implement successfully.
Integrations & Add-Ons
With Workfront, the integrations that you have access to depend on your pricing plan. Users on the Team plan have access to fewer integrations than users on the Pro plan, and so forth. This type of pricing model is very uncommon. With other software, all users have access to all integrations (except for maybe one or two partnered integrations). I can't say that I'm a big fan of this approach since I see it as limiting for smaller organizations.
Users on the Team pricing level have access to 11 basic integrations, such as Slack, Google Drive, Dropbox, Microsoft Teams, Microsoft Outlook, and more.
Added integrations at the Pro level include five more options, such as Jira, Salesforce, and Adobe Creative Cloud. At this level, you also have the option of adding Adobe Experience Manager or Workfront Fusion, although it does cost extra. You can also use document webhooks. Pro is the lowest level that gives you access to the REST API (1500/License/24hrs).
Users on the Business and Enterprise plans have access to all 16 integrations with advanced access to the REST API. They also have event subscription features.
My main concern with this method of structuring integrations is that users on the Team plan will not be able to access the tools that they need. However, it could also be that users on the Team plan don't need access to the advanced integrations available on the Pro plan. Let us know in the comments section if you use Workfront on the Team plan and what you think of this model.
Security
Workfront follows industry best practices by providing all of its users with AES 256-bit encryption. All data is stored on Amazon Web Services servers, and all security features undergo regular penetration testing and vulnerability assessments.
Workfront boasts a 99.9% uptime, which is in line with industry standards. Workfront also offers all users SSO (single sign-on).
Enterprise-level users also have access to advanced security features, such as audit rights and an IP whitelist.
Final Verdict
I have to admit to you now that, in general, I like small teams, small products, and quirky approaches to project management. The thing is, not everyone can use small systems. Sometimes, people need enterprise-level solutions for project management. And that is what Workfront can be for you. Looking at the whole package of what it has to offer, it is hard to see much wrong with Workfront. It's a highly customizable platform that can meet the needs of executives, project managers, IT techs, marketers, and graphic designers all at once. I love the Agile capabilities and the integration with Adobe Creative Cloud. I also love the flexibility available to you at every step of the game.
Unfortunately, I can't tell you to try the free trial since Workfront does not have one. I can, however, recommend you set up a demo to learn more about how Workfront can tailor-fit to your specific needs. That is one thing I saw over and over while researching this review: Workfront can nearly be whatever you need it to be. If you need a more comprehensive project management solution, this might be the one for you.
---
Featured Free Corporate Card
Ramp


---
Ramp offers a free corporate card for virtually any business. Start earning rewards with your corporate spending today. Get your free card.
Featured Free Corporate Card
Ramp


---
Ramp offers a free corporate card for virtually any business. Start earning rewards with your corporate spending today. Get your free card.
To learn more about how we score our reviews, see our
Project Management Software Rating Criteria
.