World Business Lenders Review
Expert Analyst & Reviewer

UPDATED
Advertiser Disclosure: Our unbiased reviews and content are supported in part by
affiliate partnerships
, and we adhere to strict
guidelines
to preserve editorial integrity.
World Business Lenders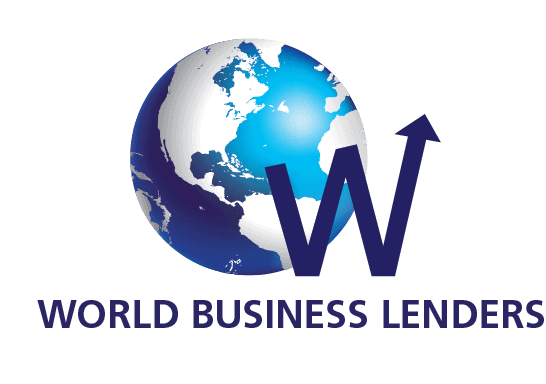 Pros
No credit score requirements
Easy application process
Cons
High factor rates
Fair public reputation
World Business Lenders Overview
World Business Lenders (WBL) is a Jersey City-based small business alternative funder. Like its competitors, it offers high-interest funding to businesses that may otherwise fail to qualify for a traditional loan. World Business Lenders can potentially offer bigger loans than many alternative lenders, but their lack of transparency and some accusations of wrongdoing would suggest approaching with caution.
If you decide to enter the world of short-term business funding, make sure you know what your options are before committing to a merchant cash advance or a short-term loan.
Services Offered
WBL offers the following types of financial products:
Industries Served
Construction
Food Service
Auto
Manufacturing
Wholesale
Telecommunications
Mining
Trucking
Borrower Qualifications
World Business Lenders' prerequisites vary depending on the product. Cash advances are the easiest to qualify for, whereas many of WBL's loan products will require a higher credit rating. The company isn't forthcoming about what the exact thresholds, but you'll definitely need to have been in business for at least 6 months.
| | |
| --- | --- |
| Time in business: | 6 months |
| Credit score: | N/A |
| Revenue: | Unknown |
Terms & Fees
WBL's website offers almost no information about their products. Staff will part with some information if asked, but beware of high-pressure sales tactics.
Borrowing amount:
$5,000 – $2 million
Term length:
3 – 36 months
Fixed fee/interest rate:
x1.3 – x1.5 fixed rate (MCAs)
Starts at 13% interest (loans)
Origination fee:
Product dependent
Effective APR:
Learn more
Collateral:
Product dependent
World Business Lenders is one of the newer breeds of online funders that takes a "creative" approach to fast, high-interest funding. As such, they're tough to pin down with regards to exact rates and terms. Needless to say, it's in WBL's interest to get you money. The question is whether you'll want it at the terms offered.
I was able to get the most information about the company's merchant cash advance (MCA) options. I was quoted a factor rate between 1.3 and 1.5, but depending on your credit rating and the term lengths you negotiate, your rate could fall outside of that range. Factor rates are used in MCAs and short-term loans in place of interest rates. The way this works is that you take the amount of money you're getting and multiply it by your factor rate. So if you borrow $10,000 at a 1.3 factor rate, you'll owe $13,000. Since this is a fixed fee, you'll owe the full amount regardless of how quickly you pay it off.
Depending on the product offered to you, your repayment scheme may be daily or weekly. MCAs, in this context, are technically the purchase of future credit and debit profits, so you'll be signing over a percentage of your daily sales to WBL until you've paid off your fee. The loan products have a similar repayment schedule–although you may be offered a weekly schedule in this case–but payments will be spread evenly across the life of your loan and be automatically debited from your business account via automated clearing house. Note that some companies charge a fee for setting up and maintaining the automated debits, so be sure to ask before you accept your loan.
If you're getting a loan, you should anticipate paying an origination fee in addition to the amount you borrow. The company doesn't charge an origination fee for MCAs, but other fees may apply. Loans accumulate interest over time, so rather than a fixed fee, you'll want to know what your APR is.
Application Process
You can begin the application by filling out a short query form on WBL's website. You'll be asked to submit your name, company name, contact information and how you heard about the lender. As you're not really submitting any information that would qualify or disqualify you, it's really just a way of telling them you're interested so a representative can contact you with more information.
The company had previously promised funding in as little as 24 hours, though those claims no longer appear on their site.
Sales & Advertising Transparency
It looks like WBL has taken a step backward in terms of transparency. The website had provided a brief snapshot of what the company offers last time we looked, but it's since been scrubbed of nearly all useful information. There's a blog that appears frequently updated, but it mostly talks about general industry information and trends.
Customer Service & Technical Support
It's pretty easy to reach a human being at WBL when you need to. You might have to endure some pretty heavy-handed sales pressure, but I've seen worse.
User Reviews
WBL is not accredited with the BBB, but they currently rate an A on the watchdog site. There are four complaints on file within the last three years and two customer reviews, both of which appear to be negative. WBL fares better on Google reviews, where it rates a 3.5/5 with 18 reviews on record.
Negative Reviews & Complaints
Aside from the aforementioned reviews, WBL doesn't have a huge user review footprint. Here are some issues:
Transparency: While WBL doesn't completely misrepresent itself, realize that, at the end of the day, it's an online, high-interest funder.
High Frequency Of Payments: Paying every day (or even every week) can be challenging if you're not prepared.
Expensive: Companies like WBL require high-interest rates for their model to be successful.
Positive Reviews & Testimonials
There are some advantages offered by WBL:
Creative Funding: WBL will go out of their way to try to find some way to offer you capital if at all possible, and have a variety of arrangements for doing so.
Quick: Many customers got their funding within 2-3 days.
Customer Service: Customer service is easy to reach and helpful, if a bit pushy.
Final Verdict
Given how crowded the alternative lending scene is right now, WBL struggles to stand out. The company main virtue is its ability to lend up to $2 million to qualifying businesses. A point of caution: the company seems to have removed a lot of information from their website, which could represent a change in lending strategy. Regardless, it's less convenient for customers.
If WBL doesn't seem like a good fit for your business, check out our other merchant cash advance and small business loans reviews.
---
We've done in-depth research on each and confidently recommend them.
We've done in-depth research on each and confidently recommend them.
To learn more about how we score our reviews, see our
Business Loan Rating Criteria
.