World Business Lenders Review
World Business Lenders (WBL) is a small business alternative funder offering high-interest funding to businesses that may otherwise fail to qualify for a traditional loan.
Expert Analyst & Reviewer

UPDATED
Advertiser Disclosure: Our unbiased reviews and content are supported in part by
affiliate partnerships
, and we adhere to strict
guidelines
to preserve editorial integrity.
World Business Lenders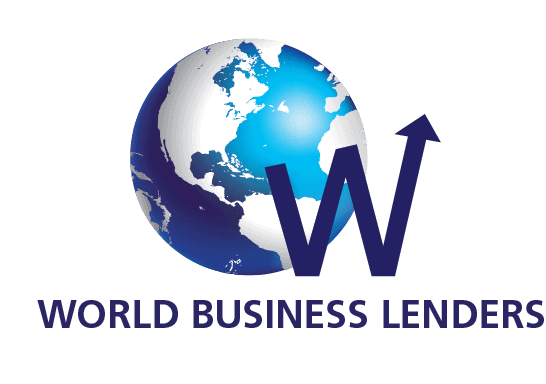 Pros
No credit score requirements
Easy application process
Cons
High factor rates
Poor public reputation
World Business Lenders Overview
World Business Lenders (WBL) is a small business alternative lender offering direct loans and real-estate secured business loans in particular. Like its alternative lender competitors, WBL offers high-interest funding to businesses that may otherwise fail to qualify for a traditional loan. World Business Lenders can potentially offer bigger loans than many alternative lenders, but their lack of transparency and some accusations of wrongdoing would suggest approaching this online lender with caution.
If you decide to enter the world of short-term business funding, make sure you know what your options are by looking at our merchant cash advance comparison chart before committing to a merchant cash advance or a short-term loan.
Services Offered
WBL offers the following types of financial products:
Real-estate-backed loans: As the name implies, these are loans secured using your real estate as collateral. The real estate could include your personal (residential) or commercial (business) property. A bridge loan to purchase business property is also called a hard money loan.
Short-term loans: These are loans that you pay off over weeks or months, rather than years. STLs typically do not charge traditional interest; rather, you pay a one-time fee called a factor rate, off the top of the loan.
Medium-term loans: These loans might have term lengths as long as a few years. They may also be referred to as "installment loans." Depending on the lender, these loans typically come with traditional interest charges, instead of a factor rate.
Merchant cash advances: With an MCA, you receive a lump sum that is an advance of your business's future credit card sales. After you receive the cash, you will pay off what you owe as a percentage of your daily credit card sales until the advance is repaid.
WBL serves industries in the following industries:
Construction
Food Service
Auto
Manufacturing
Wholesale
Telecommunications
Mining
Trucking
Borrower Qualifications
World Business Lenders' prerequisites vary depending on the product. Cash advances are the easiest to qualify for, whereas many of WBL's loan products will require a higher credit rating. The company isn't forthcoming about the exact thresholds, but you'll definitely need to have been in business for at least 6 months. You may also need to own a business or residential property that you can put forth as collateral on the loan.
| | |
| --- | --- |
| Time in business: | 6 months |
| Credit score: | N/A |
| Revenue: | Unknown |
Terms & Fees
WBL's website offers almost no information about its products. Staff will part with some information if asked, but beware of high-pressure sales tactics.
Borrowing amount:
$5,000 – $2 million
Term length:
3 – 36 months
Fixed fee/interest rate:
x1.3 – x1.5 fixed-rate (MCAs)
Starts at 13% interest (loans)
Origination fee:
Product dependent
Effective APR:
Learn more
Collateral:
Product dependent
World Business Lenders is one of the newer breeds of online funders that takes a "creative" approach to fast, high-interest funding. As such, they're tough to pin down with regard to exact rates and terms. Needless to say, it's in WBL's interest to get you money. The question is whether you'll want it at the terms offered. Though the loans are easier to qualify than traditional loans, borrowing rates can be high and you'll have to pay off the loan quickly. You might also need to pledge your existing commercial or personal property as collateral.
World Business Leaders now emphasizes on its website that it specializes in real estate-secured loans, which means it may want you to secure the loan with your residential or business property. WBL may want first position on the property, or they may be content with taking a second or third position on your real estate assets. If you can't repay your loan in full for whatever reason, the stakes will obviously be quite high.
Application Process
You can begin the application by filling out a short query form on WBL's website. You'll be asked to submit your name, company name, contact information, and how you heard about the lender. As you're not really submitting any information that would qualify or disqualify you, it's really just a way of telling them you're interested so a representative can contact you with more information.
The company had previously promised funding in as little as 24 hours, though those claims no longer appear on their site.
Sales & Advertising Transparency
World Business Lenders does not provide any useful information about its lending products on its website, apart from some basic information about the company, information on how to contact World Business Lenders, and a few testimonials.
Customer Service & Technical Support
| World Business Lenders Support | Availability |
| --- | --- |
| Phone Support | |
| Email Support | |
| Support Tickets | |
| Live Chat | |
| Dedicated Support Representative | |
| Knowledge Base or Help Center | |
| Videos & Tutorials | |
| Company Blog | |
| Social Media | |
You can reach a representative at WBL via phone or email. WBL also lists its physical address on its website. Additionally, you can reach World Business Representatives via Twitter or Facebook. The company has presences on Instagram and LinkedIn as well. It's not difficult to reach someone at WBL, though according to reviews, customer service is not always helpful in resolving problems.
User Reviews
World Business Lenders is not accredited with the BBB, and they currently rate an F on the watchdog site due to failure to respond to complaints filed against the business. There are eight complaints on file within the last three years. WBL does not have a presence on Trustpilot but they have a 1/5 star rating on Yelp, thanks to five 1-star public reviews.
Negative Reviews & Complaints
Here are some recurring issues brought up in WorldBusiness Lenders reviews:
Broken Promises: Some customers say loans take a lot longer to come through than promised. There are also complaints about loans never coming through and about rates being much higher than originally promised. One unhappy WBL customer stated that during COVID-19, a WBL representative agreed to place their payments on hold for 30 days, after which point the customer started paying as normal. When the loan came due, WBL had tacked on over $10,000 in additional interest to the total payback.
Excessive Fees: WBL customers have reported excessive fees in the form of sky-high APRs, prepayment penalties, and other unexpected fees. More than one complaint mentioned having to pay high fees for real estate appraisals to secure their loan, and the loan ultimately not being approved.
Unresponsive Customer Service: Some customers have reported that when they had a problem with their loan or requested a refund, customer service was unresponsive. WBL also has failed to respond to some of their BBB complaints, resulting in their F rating.
Positive Reviews & Testimonials
There are certain advantages offered by World Business Lenders:
Creative Funding: WBL will go out of their way to try to find some way to offer you capital if at all possible, and have a variety of arrangements for doing so.
Quick: Many customers got their funding within 2-3 days.
Customer Service: Customer service is easy to reach and helpful, if a bit pushy.
Final Verdict
Given how crowded the alternative lending scene is right now, WBL struggles to stand out.
World Business Lenders' main virtue is its ability to lend up to $2 million to businesses with bad credit. However, the company offers very little information on its website and suffers from poor online reviews. In particular, many small businesses complain about astronomical fees charged by World Business Lenders, as well as unhelpful customer service, and broken promises in regard to WBL's real-estate-backed loans.
If WBL doesn't seem like a good fit for your business, check out our other merchant cash advance and small business loans reviews.
---
Featured Free Corporate Card
Ramp


---
Ramp offers a free corporate card for virtually any business. Start earning rewards with your corporate spending today. Get your free card.
Featured Free Corporate Card
Ramp


---
Ramp offers a free corporate card for virtually any business. Start earning rewards with your corporate spending today. Get your free card.
To learn more about how we score our reviews, see our
Business Loan Rating Criteria
.