Contributor

UPDATED
Advertiser Disclosure: Our unbiased reviews and content are supported in part by
affiliate partnerships
, and we adhere to strict
guidelines
to preserve editorial integrity.
Zoey Commerce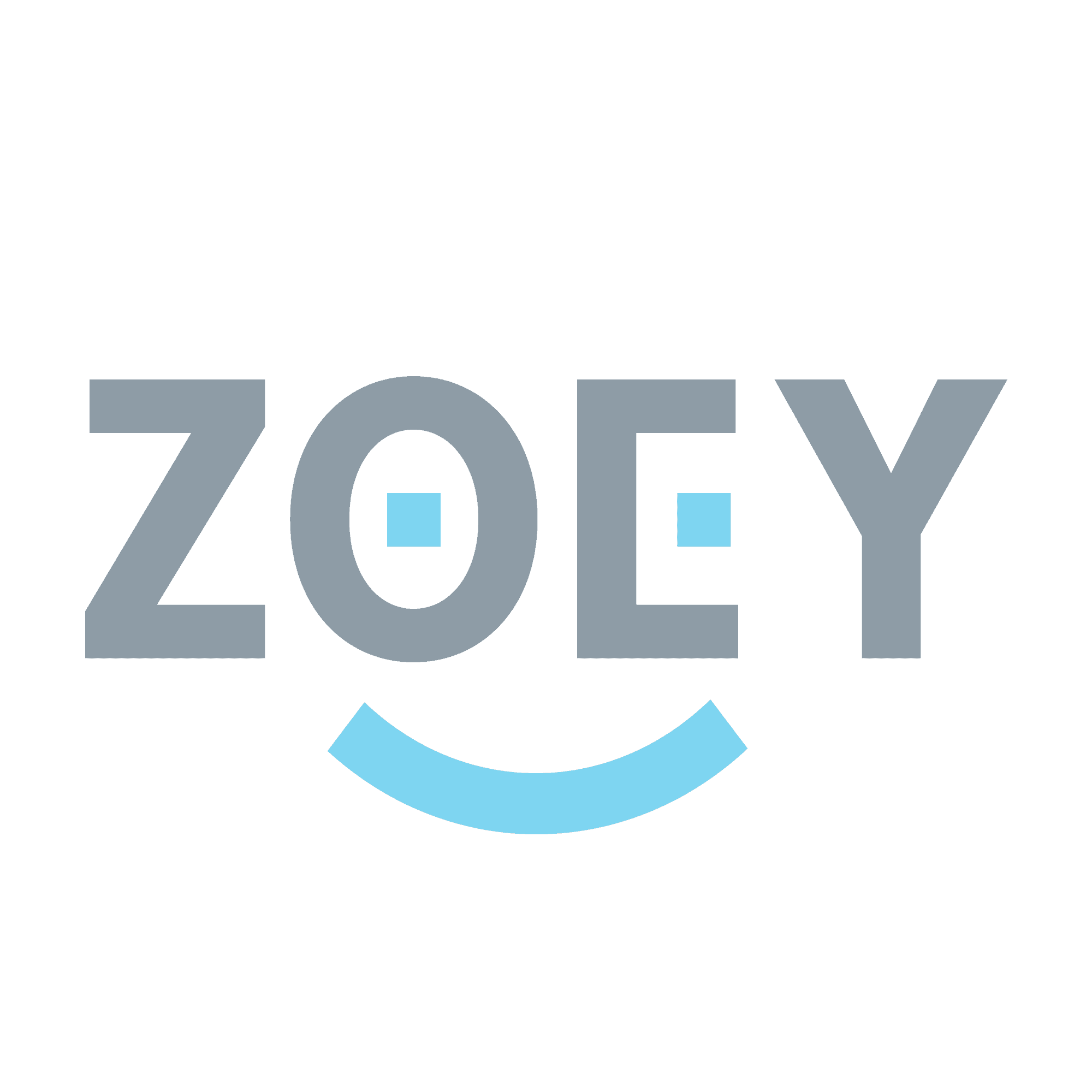 Pros
Advanced features
Well-designed UI
Advanced design tools
Wholesale/B2B features
Cons
Not intended for B2C selling
Moderate learning curve
Zoey Commerce Overview
Zoey is an eCommerce platform that provides B2B (business to business) and wholesale sellers with the tools they need to build an online store. According to Zoey's CEO Uri Foox, B2B customers are very different from B2C customers. He says that while B2C customers come to shop, B2B customers come to buy. Zoey is built with this principal in mind, and it is designed to streamline the purchasing process for B2B customers.
One of the primary ways Zoey makes B2B purchasing seamless is through the use of customer groups. B2B sellers and wholesalers can use Zoey to design tailored shopping experiences for different customer groups. Sellers can use these features to make sure their different customers view different products, shipping methods, and prices.
Since Zoey was founded in 2014, the development team has worked to offer their users an incredible level of functionality while still providing an easy to use platform. Zoey has succeeded at this goal, and now offers one of the best drag-and-drop design tools we've seen.
We think Zoey is a great option for B2B sellers, wholesalers, and franchisers.
Keep reading to learn more about available features, integrations, and customer support options.
Pricing
Although in the past Zoey has listed pricing information on their website, you now have to contact Zoey for a quote. Pricing for Zoey is based on user requirements, including the number of licenses and customer accounts a seller needs.
Cloud-Based Or Locally-Installed
Cloud-based. Zoey is a SaaS (Software as a Service) solution, and they provide users with web hosting, site security, and technical support.
Hardware & Software Requirements
None! You should note, however, that Zoey's Admin Panel only supports Google Chrome. Fortunately, site visitors can view your store using an up-to-date version of any of the following web browsers: Chrome, Safari, Firefox, Internet Explorer.
Zoey has recently released a mobile app for iOS (an app for Android is coming soon). You can use this app to manage your online store while you're away from the office. Zoey Mobile lets you review product information, look up customer information, capture orders, and create sales quotes. The mobile app includes offline support, which means you can make changes without access to the internet, and your information syncs when you get service again.
Specific Size Of Business
We recommend Zoey to mid-sized and large B2B businesses.
Although Zoey can work for B2C selling, it is specifically designed for B2B. In particular, Zoey works well for wholesalers, franchisers, and brands.
Ease Of Use
Since 2014, the team at Zoey has worked to provide a feature-rich selling solution that is also easy to use. The Zoey Admin is cleanly designed with features organized into categories and subcategories in the toolbar on the left side of the screen. While users will certainly experience a learning curve as they set up the many available features, daily processes should be easy to find and simple to use.
In the same way, Zoey's order portal for customers (called Zoey Web) is easy to browse and use. Zoey provides your customers with tools to simplify the wholesale purchasing process. For example, customers can use the Quick Order tool to re-order items they have previously purchased, and they can use the table view to add multiple items to their cart at once.
Features
Zoey comes with an extensive feature set.
One of Zoey's primary features is the ability to create customer groups. You can group customers by any factors you choose, such as order volume or annual sales. Then, you can use these customer groups to create customized shopping experiences. For example, you can:
Make different products available to different customer groups
Offer free shipping to select groups
Set different shipping options for different groups
Create promotions that are exclusive to select groups
Accept various payment types from different groups
Create customized site designs for your groups
These customer group features make Zoey a great solution for businesses that customize their product selections, pricing, and marketing to different segments of their customer base.
Zoey also has plenty more to offer. You can take a look at Zoey's features for yourself by exploring the "All Features" page on Zoey's website, or you can read my summary below:
Dashboard: As you set up your website, Zoey's dashboard page serves as your "Launch Center." You can use this page to track your progress as you get started.
Products: Use Zoey's bulk upload tools to easily add products to your website. Zoey's pricing segmentation lets you set tiered pricing, sale pricing, and different pricing for your different customer groups. You can also add multiple variations of your products (e.g. different sizes, colors, styles), and set different prices and images for each variation.
Multi-Channel Selling: Zoey lets you operate B2C and B2B selling on the same website. You can create a public B2C site, while letting your B2B customers log-in to view the wholesale site.
Sell Internationally: Display your site in multiple currencies and languages.
Checkout: Simplify checkout for your customers by using Zoey's table view. With the table view, customers can add multiple items to their cart at the same time. If customers leave your site without completing a purchase, you can use the abandoned cart recovery tools to remind customers of their orders.
Inventory Management: Track inventory levels for all your products and variations.
Marketing: Create discounts and coupon codes.
Blog: Add a blog to your site, and use the Visual Design Editor to customize the look of your blog. You can organize your posts using categories and tags.
SEO Tools: Improve your site's Search Engine Optimization (SEO) by writing meta-descriptions, product titles, URLs, and alt text.
Reports & Analytics: Enable Google Analytics to track your site's traffic, conversions, and more.
Net Terms: Zoey's Net Terms features allow customers to pay for their purchases over time. You can set credit limits for specific customer accounts.
Vendor Accounts: Create separate accounts for your vendors. These accounts show orders for each specific vendor.
Tiered Pricing: Offer discounts to customers who buy your products in large volumes. Set prices for different order volumes, and customize these prices to your different customer groups. You can also set quantity increments and maximum and minimum quantities.
Access Restrictions: Require customers to login to access your store. You can also choose to make your store public and hide the shopping cart and pricing from guests.
Salesperson Accounts: Create accounts for each of your sales people. Salespeople can use their accounts to track customer orders and to generate quotes.
Faceted Site Search: Use faceted site search to help customers quickly find the products they're looking for.
Web Design
Zoey comes with a small selection of design templates, all of which are modern, free, and fully mobile responsive. Here are a few of the themes available:
Although Zoey doesn't have a large category of hundreds of themes, they do provide users with the drag-and-drop editing tools, which you can use to make any of these themes your own. These themes are really just jumping off points for your own custom design.
In my opinion, the best part of Zoey's web design is the drag-and-drop editor, which is one of the most advanced visual editors I've seen. Zoey is continually making improvements to this editor.
You can use the drag-and-drop editor to change every element of your web page. This isn't just a tool that lets you change a few colors or fonts or move a couple boxes. You can move any part of your website to any other location. You can edit every bit of text and every image.
Zoey does not currently allow users to edit raw HTML. Instead, they recommend merchants use the visual design editor for a grand majority of adjustments. Users, however, are able to make some limited changes to a site's styling and decoration using CSS. In addition, you can access HTML for your site's Body Start and Body End (below the header and above the footer).
I'm really blown away by the visual editor's capabilities. Sign up for a trial and try it out for yourself. It was even (dare I say) fun to use.
Integrations & Add-Ons
Zoey has 80+ apps available in their marketplace. While that's far below the number of apps many platforms offer, it isn't a bad selection. Available apps and integrations include options for accounting, inventory management, marketing, POS, subscriptions, dropshipping, taxes, and more.
Zoey also offers a public APIs, which developers can use to build custom connections to additional software.
Payment Processing
Zoey integrates with 22 PCI-compliant payment gateways. The most popular payment solutions include Adyen, Authorize.net, and PayPal Express Checkout.
You can enable multiple payment options and set different payment methods for your different customer groups.
Customer Service & Technical Support
Zoey provides quality customer support to all their users.
Upon signup, every Zoey user gains access to an onboarding specialist. This person works with you over the phone and by video call to help you set up your online store. You can expect to receive between 5-15 hours of one-on-one support from your onboarding specialist. After this initial stage, support is available in the form of help tickets and online documentation. Here are the types of support you can expect with Zoey:
Phone: After the initial onboarding phase, you can only use phone support to contact Zoey's sales team. They are available Mon-Fri 8am-8pm Eastern Time.
Email: Submit a support ticket and receive a response via email. Support tickets are answered Mon-Fri 8am-8pm Eastern Time, with additional hours available for tickets marked "Urgent." Zoey typically responds to support tickets within 20 minutes.
Help Center: Zoey's Help Center includes resources and information for setting up your online store. The Help Center is very well organized, and it includes detailed release notes from recent updates.
Guides: You can find guides located in the Zoey Academy. This section of Zoey's website includes news on the eCommerce industry, as well as Zoey updates and marketing advise.
Videos: Videos are available in a few places. The Zoey Academy includes webinar recordings and short tutorial videos, and you can also find videos on YouTube. Unfortunately, most videos are out of date by at least a year.
Social Media: Zoey is active on Facebook, Twitter, and LinkedIn.
User Reviews
Negatives Reviews & Complaints
There aren't very many user reviews online that talk about Zoey. We were only able to find about 20 reviews in total, and most of them are over a year old. That said, most of these reviews are fairly positive, with only a few downsides addressed in each review. Here's the one negative comment that we saw repeated among Zoey's user reviews:
Expensive For Small Businesses: Although Zoey isn't the most expensive option, it certainly isn't the cheapest. While Zoey is great for businesses who need to grow, the price might be too heavy for merchants who are just starting out.
Positive Reviews & Testimonials
As we mentioned above, most reviews of Zoey are positive, earning the software an excellent 4.4/5 stars on Trustpilot. Take a look at a few of the specific benefits that users comment on most frequently:
Easy Setup: The start-up guide for Zoey is simple, and the software is easy to use.
Feature-Rich: Users love that Zoey comes with loads of features already built-in and ready to use. You don't have to go searching for lots of add-ons and integrations to fill in the gaps.
Responsive Support: Merchants say Zoey's customer service is quick to respond to inquiries and requests.
Security
Zoey is PCI compliant, and every website they host uses sitewide HTTPS encryption. All Zoey stores gain a free SSL certificate, and Zoey works to meet GDPR regulations.
Final Verdict
Although in the past Zoey has served both B2C and B2B sellers, it is clear that Zoey is now shifting its focus to B2B selling. Zoey comes with a robust feature set that meets the unique needs of B2B and wholesale businesses. The software is flexible and allows you to adapt nearly every aspect of your sales process to your specific customers and customer groups.
In addition, Zoey is accessible to users of all skill levels. The admin panel is easy to use, and the web design tools include a powerful drag-and-drop design editor. Users who don't have any experience with website building can easily create an effective website with Zoey.
We recommend Zoey to B2B sellers who need a solution that lets them manage and accept orders online. If Zoey sounds like the right software for you, we recommend reaching out to their sales team. They can guide you through a demo of the software and explain more about how Zoey can meet your business's specific needs. Best of luck!
---
The Merchant Maverick Seal of Approval 🏆
Zoey Commerce


---
After hours of in-depth research and evaluation, we can confidently recommend this brand to our readers. Get started today and see Zoey Commerce for yourself.
The Merchant Maverick Seal of Approval 🏆
Zoey Commerce


---
After hours of in-depth research and evaluation, we can confidently recommend this brand to our readers. Get started today and see Zoey Commerce for yourself.
To learn more about how we score our reviews, see our
eCommerce Software Rating Criteria
.