Run A Service-Based Business? Make Sure Your POS System Has These 3 Features
UPDATED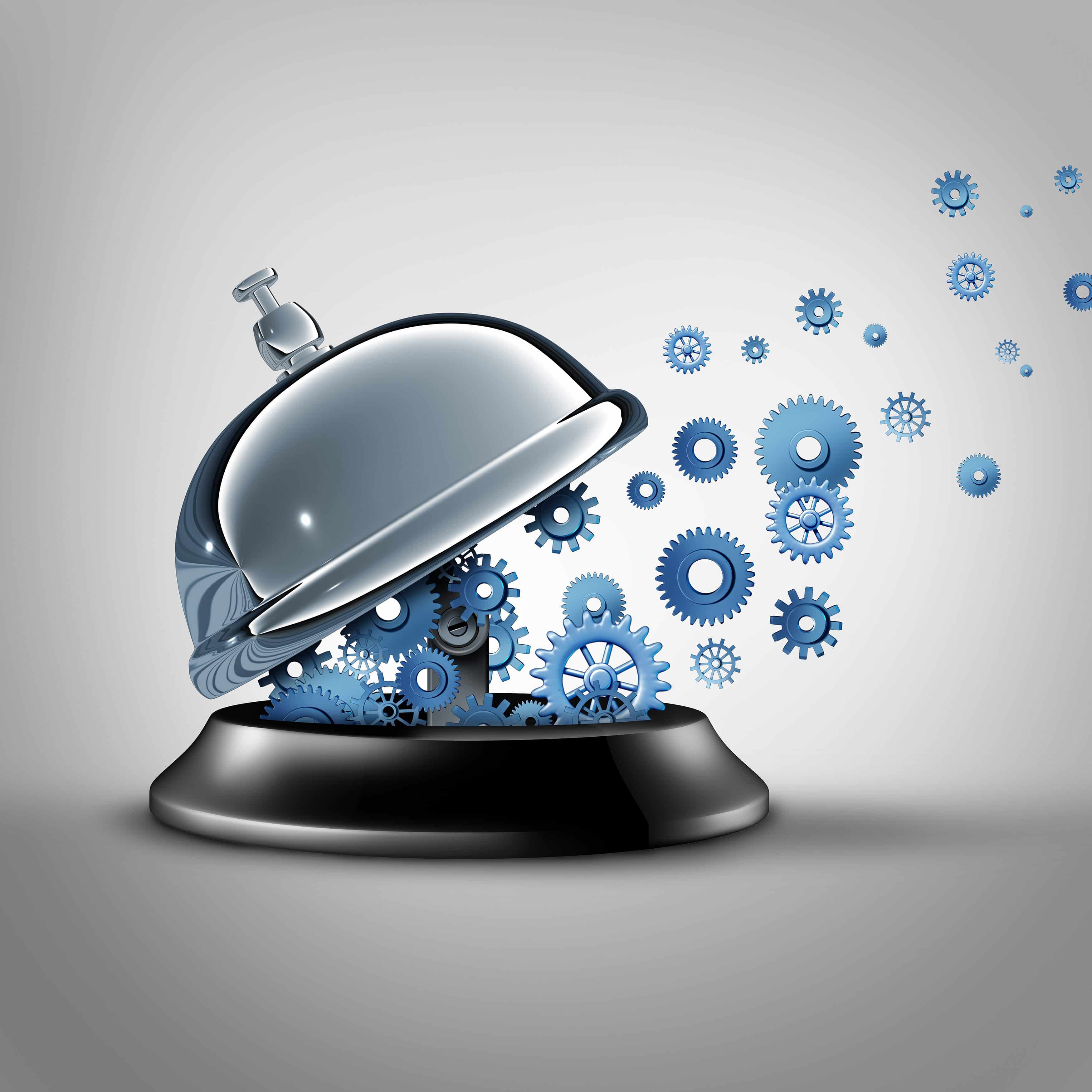 Interested in finding point of sale (POS) software for your service-based business? As the title of this article suggests, you've certainly come to the right place.
A service-based business is exactly what it sounds like it is: a business that offers a service (or services) rather than food items or merchandise. If you're a hairdresser, beautician, aesthetician, manicurist, dog groomer, interior designer, or massage therapist, you run a service-based business.
A retail business needs a POS that supports great inventory features. That's a given. A restaurant business needs a POS that handles split checks and table service. But where does this leave service and hospitality businesses? What unique business needs are intrinsic to service and hospitality? Moreover, what should you be looking for in a POS solution that addresses these specific service-based needs?
I'm glad you asked! Keep reading for a description of three most important features a service-based POS can bring to the table.
Scheduling
This is the big one. Remember, when it comes to a service-based business, you're not selling a physical item (or at least not as your main business focus). What you are selling is your time, your skill-set, and your knowledge. You'll need a POS system that is specifically designed to accommodate your business model. Most importantly, clients and customers need to be able to effectively schedule your time. Look for the following booking features in any potential POS solution:
Basic appointment booking. Your POS should allow you to easily make appointments for clients and assign specific employees (or yourself) to the appointment.
Repeat bookings. If you have a client who will be coming in for a massage every Thursday at 2 PM, you'll want to be able to schedule them accordingly without having to manually input the appointment every week.
Autonomous scheduling. An online booking system that shows potential customers your exact availability and allows them to make autonomous appointments can effectively kill two birds with one stone; you save time and your clients get what they need when they need it. Note that even though clients have autonomy when making appointments, you'll still have the ability to modify, reschedule, or cancel appointments.
Separate employee calendars. If you have more than one employee, multiple clients may come in at the same time for different appointments. In order to reduce confusion, it helps to have a POS that provides a separate calendar for each employee. By doing so, you can see each employee's specific availability. This is also useful if a client wants to make an appointment with a specific employee.
Appointment increments. Some service-based software programs provide preset appointment increments. For example, an appointments length can be set to 15, 30, or 45 minutes. If the POS software you are considering has incremental presets, make sure they harmonize with your businesses needs.
Appointment Reminders
When it comes to the service industry, it is usually essential that your clients actually show up for an appointment. No show? No dough. So when choosing a POS, you'll want to strongly consider the following features designed to encourage punctual appointments:
Automatic appointment reminders. Check to see if the POS system you are considering sends automatic appointment reminder via SMS. In today's world, the quickest and mot effective way to reach someone is typically through a text message. Automatic appointment reminders should also be sent out, not only to the client in question, but to you and any relevant employees as well.
Down payment requirement. Arguably, the most effective way to ensure a client shows up for an appointment is to first take their money. Check to see if the POS system you have your eye on allows clients to pay a down payment (either full or partial) before an appointment can be made.
Future appointment reminders. After you have provided a service for a client, it helps to have a POS system that automatically prompts that client to schedule a future appointment.
Customer History
An established repertoire with customers is essential. Look for the following CRM features in your potential POS system:
Basic data tracking. Make sure that the customer's entire visit history is recorded and displayed. You'll also want to be able to personalize your interactions with each customer as much as possible. A POS that tracks customer birthdays and acknowledges new and long-time customers is a great way to do this.
Email marketing. Email marketing is a great way to maintain a relationship with your customers. Check to see if your potential POS supports automatic emailing and if emails can be sent to a targeted audience. You want to be able to easily send coupons and promotions to the applicable audience.
Loyalty program. Loyalty programs reward returning customers and provide them an incentive to keep doing business with you.
Final Thoughts
As you can see, a service-based business comes with challenges and unique needs. A POS that address these needs is not just useful — it's essential. You'll want a scheduling system that is organized and effectively synchronized between your employees and your customers. POS software that encourages appointments is also invaluable to service-based demands. If customers don't show up, you haven't made a sale. Finally, because it is so important to have great personal interactions with customers, software that keeps track of each customer and makes use of effective marketing strategies can be a fantastic service solution.
As always, when considering new POS software, identify your specific needs and determine which features you would like your service POS to emphasize.
Now get out there, and make some appointments!