Seven Things To Look For When Choosing Inventory Software
UPDATED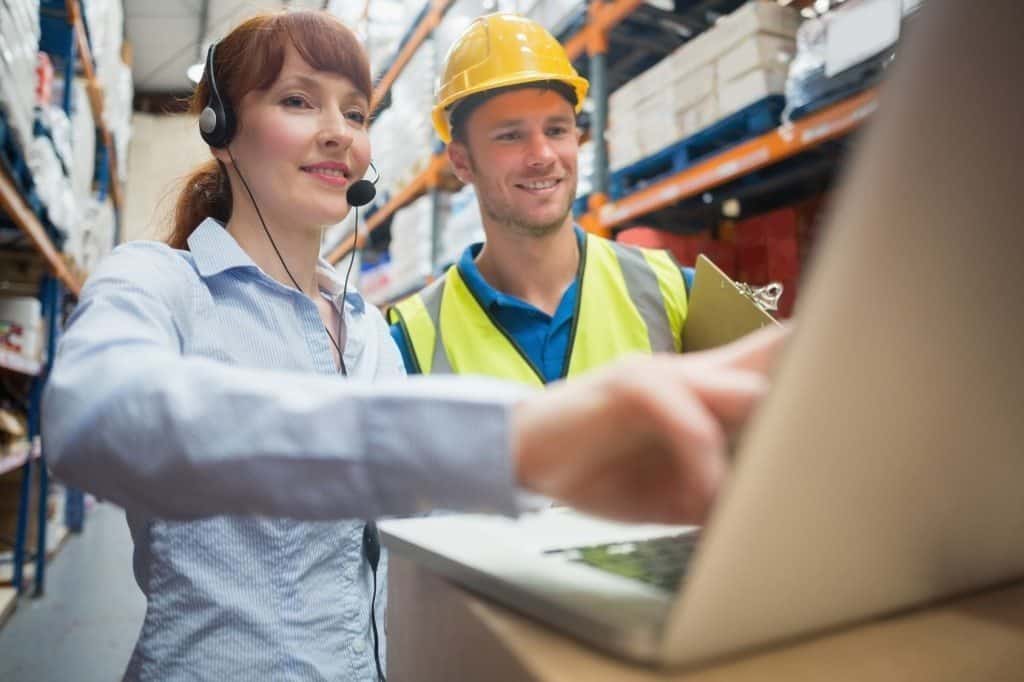 Getting a small business off the ground is an enormous amount of work, so it's a good idea to choose your tools carefully. Inventory management is a crucial part of any retail operation, and thankfully there are many cloud-based software solutions available for a reasonable price. But what features should you look for? Here are seven essential things to look for in top inventory management software:
1) Integrations
When choosing your Inventory software, it's important to make sure it includes the Integrations your company needs. When I say "Integrations," I'm talking about the ability to interface with 3rd party platforms. While the list of different add-ons is endless, you'll want to see that there's support for all of the following categories that apply:
eCommerce: Do you plan on doing business through Amazon Marketplace, Etsy, eBay, or some other online market? Make sure your Inventory solution integrates with these sales channels before pulling the trigger.
Shopping Cart: Some merchants handle sales through a shopping cart (e.g. Shopify, Volusion, Lemonstand) that's incorporated directly into their website. Integration will allow you to sync orders, stock, and sales information between your cart and your Inventory software seamlessly.
Accounting: A plug-in for your accounting software will save you having to manually import your sales data every time you want to take a look at the books.
Shipping: If you use a software-based shipping solution (like ShipStation or ShippingEasy), the proper Integration will allow you to easily send shipping information from your Inventory software with the click of a button.
Keep in mind that most software companies are going to advertise Integrations as a key feature. It's up to you to make sure the ones they offer match the 3rd party software you use.
2) Variants
Does your company make multiple versions of the same product? Perhaps you're a clothing brand that does different colors and sizes of a dress shirt. Or maybe you're a boutique guitar manufacturer offering both a standard and a deluxe version of your flagship design. In this case you're going to need support for Variants.
Not all Inventory software packages do this (ClearlyInventory is an example of one that doesn't). If that's a deal breaker, then be mindful when you're shopping around.
You should also look for the ability to specify different categories of inventory (e.g. retail, wholesale), just in case that's a requirement for your company.
3) Contacts
One of the more useful features I've seen in Inventory software is the ability to store contacts. This allows for customers, vendors, retailers, distributors, manufacturers, and suppliers to be indexed and quickly recalled whenever you need.
Some software packages (like StitchLabs) will even allow you to upload and store documents for each contact, such as purchase orders, invoices, and resale licenses. This way they'll be easy to find in the future.
Contact management is a powerful feature that streamlines the Inventory end of your company. Look for it in your solution.
4) Reports & Analytics
Companies today rely on Reports and Analytics more and more to gauge where they're at and where they're headed. A good Inventory solution includes robust Reports/Analytics tools that can be accessed easily and that don't require a Ph.D in economics to understand.
The ability to create custom reports is particularly useful. If you're crunching thousands of rows of data, you'll want to be able to trim the fat and keep the focus on variables that matter. Any Inventory solution worth its salt will include this capability at no extra charge.
5) Support Options
This category, in my experience, is one that's frequently overlooked by small business owners when they're getting started. While looking for an Inventory solution, it will be worth your time to sit down and consider what your needs are from a support standpoint. Be honest. Are you good with software? How about accounting? Are you comfortable receiving email-only support, with 24-hour turnaround times? Does live chat work for you, or do you need a phone call to be comfortable?
Support hours are another thing to consider. Many entrepreneurs are busy running their business during the daytime, and have to leave secondary tasks like software setup/configuration for the early morning or late evening. If your provider's customer service is only available nine to five, Monday through Friday, that could present a problem.
One last thing to vet is whether or not the provider outsources their customer service. Many consumers prefer to receive support from a team based in their region of the world. If this describes you, then make sure to get a firm answer from the sales agent on this point before placing your order.
6) Custom Views
Another valuable feature in software is the ability to create custom views. Custom views allow you to create a workspace that displays only information you specify, laid out in a way that makes sense to you. This feature is highly sought-after in pro-grade applications, because the benefit they can add to your workflow and efficiency is enormous. If you plan on spending a lot of time with your Inventory software, then Custom Views are very useful.
7) Multiple Locations
Depending on the kind of business you run, you may need a solution that supports multiple locations. Let's say you have both a storefront and a warehouse (or a storage unit, or a garage, etc). In that case, you'll want to differentiate between the locales. Otherwise, things are bound to get confusing, and you may get bogged down creating an ad hoc workaround within the software.
Conclusion
You've probably noticed that I didn't address cost in this writeup. That's something you'll have to suss out as you shop around. Luckily we have a list of our top rated Inventory software solutions, along with pricing, that you can use as a reference. In a perfect world, there'd be a software package that had every feature, top-notch support, and a rock bottom price. This isn't a perfect world. However, if you take the time to consider what features you absolutely need and weigh that against what you're wiling to spend, I'm certain you'll find something that works for you. Happy hunting!