Shopping Carts 101: How To Choose A Shopping Cart For Your Business
Contributor

UPDATED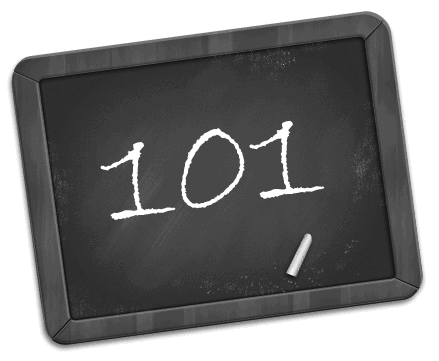 eCommerce experts and vendors have given shopping cart software a wide variety of names. You may see these systems referred to as eCommerce platforms, online store builders, and/or eCommerce solutions.
Despite the changing and variable names, these platforms all do the same thing: allow you to feature products and conduct secure transactions online. And most modern shopping carts come with features for much more than just selling products. They let you load and maintain inventory, ship orders, track and chart sales, and promote products through email and social media.
Over the past several years, the market has been flooded with competing shopping cart solutions, all vying for your attention. With so many options, it's difficult to know where to begin.
However, it's critical that you take your time in choosing the shopping cart you use for your online store. A dysfunctional shopping cart can cripple your business. If your site is glitchy, customers are far more likely to abandon your site empty handed, no matter how good your products are. And the more time you spend solving technical issues, the less time you have for important things like fulfilling orders and setting up marketing campaigns.
As you go about choosing the perfect shopping cart for your online store, you should keep a few factors in mind. So get out a piece of paper and start taking notes. Here are a few things you'll need to consider as you search for the perfect online shopping cart for your store.
Consider Your Business Needs
Before you begin researching a single shopping cart solution, you should consider the following questions:
What are your main goals for your eCommerce site?
Take some time to consider why you are creating an online store. Is it to make a few bucks by selling homemade products on your blog, or are you planning on beginning an eCommerce enterprise?
These goals will influence the type of eCommerce platform you choose. Those who start small and don't plan on growing much will choose an eCommerce platform based on radically different factors than those who are hoping their online store will become an overnight success.
What is your current skill level?
Is this your first time building a website? If so, you'll need to make sure that ease of use is one of your chosen platform's most prominent features. You should look for a SaaS (software as a service) solution with a straightforward, intuitive admin.
Have you done this before? In that case, you can go ahead and take a look at some of the more feature-rich open-source shopping carts (more on this later).
What features do you absolutely need?
It is obviously crucial that your shopping cart software does everything you need it to do. So, before you look at a single shopping cart, you've got a little more work to do. Grab that piece of paper again and start writing down all of the features you need in a shopping cart solution.
Do you sell T-shirts in multiple colors and sizes? You need product variation features. Do you plan on selling to customers in the US and Mexico? You need multi-lingual and multi-currency options.
Write down every feature you could possibly require, including basics like tax and shipping calculation, a drag-and-drop theme editor, the ability to create and sell gift cards, and an abandoned cart saver. Take that list with you as you continue your research. Dive into each shopping cart's feature list and find out what comes built-in and what you'd have to add-on as a purchased extension.
Choose Between Web-based and Self-hosted
Modern shopping carts come in two forms: SaaS (Software as a service) solutions and self-hosted solutions. SaaS platforms are easy-to-use solutions that are hosted by your vendor. You pay a monthly fee for access to the software as well as hosting and security.
On the other hand, self-hosted solutions are completely free to download and use. You won't have to pay the vendor anything to use their software. However, you will have still have costs associated with operating your site. You'll need to find your own hosting and purchase your own SSL certificate each year. In addition, you'll likely have to pay for several add-ons and themes to make your site work how you please.
There are advantages and disadvantages to each option. Although SaaS solutions are easy to use, they're typically a bit limited in terms of functionality. You will not necessarily be able to customize your site to take care of all your needs.
Conversely, open-source solutions are highly customizable. Your developers can access every line of code that was used to built the software, so it's much easier to make large changes to the system. However, that customizability comes at a cost. Open-source solutions are typically much more difficult to operate and are not recommended for eCommerce beginners.
Evaluate Pricing
There's a wide range of price points for shopping carts, depending on how much storage and bandwidth you need. Web-hosted plans typically offer several options ranging from $10 to $200 per month, and open-source platforms are available for free (though you will have to purchase a handful of add-ons). Here are a few factors to consider when choosing the best plan for your business.
Bandwidth:

Most plans start with at least 1 GB of bandwidth and go up from there. Inquire about overage fees before committing to a plan.

Storage:

Like bandwidth, some carts charge overage fees if you exceed your monthly storage limit. Be sure to choose a plan that provides enough room for your images and data from the get go.

Themes:

Most carts offer a standard collection of free basic themes, while many charge more for premium templates.

Features:

Extras vary vastly between shopping carts and plans. Look for a cart that includes basic social media and SEO. You should be able to optimize your URLs for Google search crawlers and integrate "like" and "follow" buttons on product pages. While it's standard for carts to charge for certain add-ons (like

QuickBooks

or

ConstantContact

) many offer some free integrations.

Support:

Most carts offer documentation, user guides, and forums. Some include a limited number of support tickets, and others give users access to unlimited tickets
Test Ease of Use
As your customers spend time clicking through merchandise on your website, you'll be hanging out in your cart's admin. The admin is the control room for your store, containing customer info, orders, payment and shipping settings, inventory, and more. It's crucial that you're comfortable navigating and using the features in your admin.
As you look for a shopping cart for your store, you should sign up for free trials of each platform you're considering. Take each shopping cart through the paces. Try adding new products, product variables, categories, and discounts. Test the theme editing tools, and check out your reports page. Request help from support staff if you have questions and record their response time.
Testing a shopping cart's ease of use can often be the determining factor in choosing an eCommerce software. Make sure you dedicate a few hours to each shopping cart on your list before you move forward.
Review Support
Your shopping cart should offer quality customer support. If this is your first time setting up an online store, it's also important that your vendor provides personalized support, not just documentation and FAQs.
Look for a cart with 24/7 support via live chat and email. Take a look through their documentation to make sure self-help information is up-to-date, and browse the community forum to identify common complaints. Check the company's Facebook and Twitter pages to see if they actively engage with their customers. Finally, you should try contacting each shopping cart candidate to get a good idea of their response time.
We know that's a lot to do! So, to save a bit of time, we've tested customer service for you.
Check Available Security
In order to collect your customer's payment information, you'll need to make sure your site is secure. Fortunately, most web-hosted shopping cart solutions come with a free 128-bit shared SSL certificate. That SSL certificate will let customers check out securely on a subdomain of your vendor's checkout page.
If your platform doesn't come with an SSL certificate, you'll need to buy your own. They can range from $80-$200/year.
Get Going!
Navigating the world of shopping carts can seem like a daunting task. Our job here at Merchant Maverick is to make that task a little easier. Check out our reviews to find unbiased information about each shopping cart you're considering. Narrow your options down to a handful of platforms, and take the time to demo the software that interest you most. Good luck!