Go Shorty, It's Your Birthday! Merchant Maverick Turns One!
Founder

UPDATED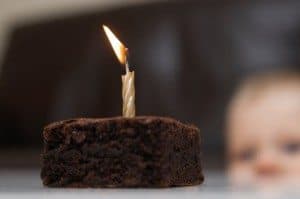 That's right people! Merchant Maverick is now a toddler.
Today is the one-year anniversary of the launch of this blog, and I can't even begin to tell you how fast it has all gone by. I still remember buying the domain name like it was just yesterday. It's amazing how time flies when you're writing about the always exciting topic of merchant accounts and credit card processing. 😉
I was thinking of having some sort of giveaway for this celebration, but I realized that I'm pretty much giving everything away already (free reviews). There isn't much else to give out…right? I guess I can give out some thank you's.
Seriously though, I want to thank you all for embracing this site, and gaining value from it. That has been my main goal from the very start. It makes my day to read emails from you about how my reviews have helped steer you in the right direction. So long as I continue delivering on my end, then I think we'll be good.
When I originally started this blog, I was very "pro-merchant" and "anti-provider", but since then, I've come to land somewhere in between.
I've realized that just as much as the providers have a responsibility to act professionally and ethically when dealing with us; we as merchants have an equal responsibility to act like rational human beings when we publicly air out our complaints about those same providers.
My aim is to avoid the belligerent attitude that you see on so many other review and complaint sites, and that's why I created my user review and comment policy. It's a work in progress, but I think together we can make it work.
Speaking of working together, I'm always open to your suggestions. I understand that my reviews aren't perfect, and that your outside opinion can do wonders for making the whole process better, so don't hesitate to let me know your thoughts. Either by contacting me directly, or by leaving your comments down below. If you have any general requests, feel free to hit me up about them too.
Want to know more about e-Commerce?
Want to know about PCI Compliance?
How about some help with your online marketing?
Don't be shy…let me know.
Ok…that about covers it.
Here's to another year of processing credit cards! Cheers! 🙂
Amad Ebrahimi
Founder – Merchant Maverick
Connect w/ Me: Facebook | LinkedIn | Twitter