What Is Spend Management & Can It Help My Small Business?
Tapping into spend management could help streamline your business's purchasing habits, saving you time, money, and headaches.
Expert Analyst & Reviewer

UPDATED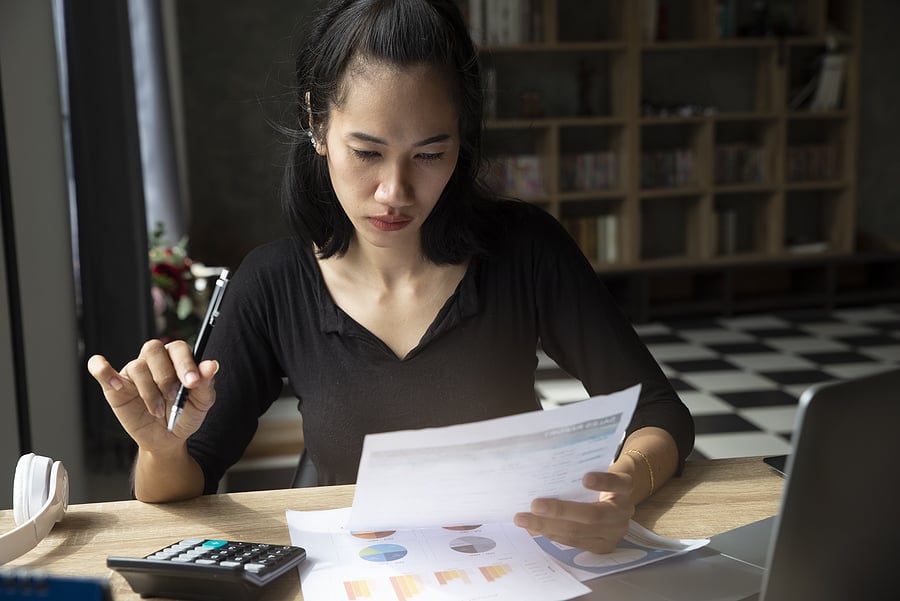 Saving money is crucial to any small business. Whether it's because of razor-thin profit margins or a need to build up cash reserves, finding ways to cut down costs is a necessity for almost every business. Luckily, a tool exists to help small businesses cut costs and save money.
That tool is spend management. If your business operates without a firm grasp on how it spends or has frustrating expense policies, tapping into spend management could help streamline your purchasing habits. Doing so will save time, money, and employee headaches.
After delving into our own research and pinging experts in the field, we've written a primer on what spend management is, how it can help your business, and if it's right for your business. Read on through to get the details!
What Is Spend Management?
At its core, spend management is a simple concept. Spend management is the comprehensive process of observing, controlling, scrutinizing, and optimizing a company's spending habits. It can often impact a business's relationships with suppliers, logistics companies, and anyone inside the business involved with procurement. It may also affect other recurring payments, such as subscriptions or contracts.
Especially in recent years, spend management has become automated via software. Modern companies such as Ramp and Divvy have made spend management easy for businesses while also streamlining the employee expense reporting process.
When properly used, spend management will help identify unnecessary pain points of a business's spending profile. These pain points can then be addressed — potentially saving your business money. That means the ultimate goal of spend management is to maximize the overall value of a business's outward spending while trimming unnecessary costs and reducing financial risk.
How Spend Management Could Help Your Small Business
Because spend management directly relates to a business's purchasing structure, it is important for understanding how your business purchases basically anything, from procurements to subscriptions to travel expenses.
"Spend management is so crucial for small businesses, which are already operating on a tight budget," Nate Tsang, founder and CEO of WallStreetZen, told us. "While most businesses understand expense management at least somewhat well, spend management encompasses so much more and requires a deeper dive into all the procurements, subscriptions, contracts and investments your company has."
The primary benefit of spend management is obvious: You can save your company money. Because you'll be going over your company's day-to-day expenses, you'll be able to find areas where your company doesn't need to spend. Experts say that this can increase efficiency and operating margins.
"Spend management is a critical component in maintaining a healthy business balance sheet, and it can go a long way in increasing operating margins, profitability, and overall business efficiency," said Gaurav Sharma, financial consultant and founder of BankersByDay.com. "Established businesses in mature industries can especially benefit from it, but even start-ups and high-growth disruptors will find it to be a useful tool in their arsenal. For established businesses, the efficiency gained from effective spend management almost always outweighs the benefits from costly and risky expansion plans. Spend management is essentially about grabbing money already on the table without the risk or capital outlay for expansion or acquisitions."
Experts also pointed out that spend management can benefit the day-to-day operation of a business.
"Spend Management can help small businesses by solving some simple problems they encounter daily," said Jordan Bishop, founder and CEO of Yore Oyster. "Having the power to optimize pricing, examine expenses, and understand supplier transactions not only helps businesses grow but sets them for success in tomorrow's economy. Effective spend management helps businesses reduce costs by cutting out waste and maximizing sales."
The investment into spend management can go into overdrive once you set up a dedicated, software-based spend or expense management solution. According to a 2019 study on expense management, 64% of small businesses realized a positive return-on-investment in one year or less of deploying an automated expense management technology solution, while 71% realized a positive return on investment in two years or less. And 63% said that their solution improved efficiency within the company.
Is Spend Management Right For Your Business?
So now that you know how spend managing can help your business, how can you tell if it's right for your business? Well, as it turns out, most businesses can benefit. According to experts who gave us comments, spend management isn't limited to just big companies — businesses of any size can tap into spend management to become more profitable and risk-averse.
"Spend management is important to companies of all sizes because it provides a level of transparency and control over spend that can be used to reduce risk, drive growth, increase profits, and introduce operational efficiencies across the board," said Brad Cummins, founder and CEO of Insurance Geek. "When a company has full control over its spending, everybody wins."
However, we did notice a trend when talking to experts: Businesses with complex spending strategies will benefit most from engaging in spend management. This can include businesses with frequent employee travel or purchases.
"Most small businesses with complex or separated spend strategies can use spend management to unite this data and make better budgetary decisions," said John Li, co-founder and CTO of Fig Loans. "It's beneficial for businesses that require employees to travel often for work and track expenses."
This isn't a shocking realization — because a complex spending scheme is difficult to monitor on the fly, tapping into a spend management solution could help streamline a business's purchasing structure. Spend management could be especially beneficial to businesses that require frequent travel because it will make employee reimbursement easier and more efficient.
Another group that could benefit from spend management includes businesses with low profit margins or inconsistent revenue streams. If this is the case for your business, practicing proper spend management may help eke out a few extra dollars. This could be especially key to maintaining your business's bottom line.
"I would say that small business that benefits from spend management the most are those with low capital, low processing capability, and an unknown revenue line," said Stacey Kane, the business development lead at EasyMerchant. "Small businesses will struggle to have access to financing when they need it. They will also not be able to predict their revenue to decide whether or not they can afford the necessary expenses."
So, then, if spend management can benefit so many different businesses, what type of business might not benefit? If your business has a simple spending scheme or doesn't require frequent purchases, then you may not need to worry about spend management — or at least investing in spend management tools and software. However, once your business's purchasing habits do become complex enough that you can't monitor every purchase, then spend management will almost certainly be helpful.
How To Find The Right Spend Management Software
There are so many options for spend management right now. One route your business could choose is to sign up for a corporate card program that has spend management built-in. These programs often streamline purchasing for businesses, making spend management and expense reporting easier for both managers and employees. Within this space, you will often see companies such as Brex, Ramp, and Divvy.
Or your business could look for a more dedicated software suite. Popular options here include Expensify, Airbase, and Precoro.
Whichever you decide for your business, make sure to properly research so that you can find the right match for your business' spending habits. Because no one spend management solution is suitable for every business, it may take a bit of shopping around to find the right one for your business. Good luck on your journey!