Taking eCommerce To The Next Level: A Guide To The 4 Best Enterprise Shopping Carts
Contributor

UPDATED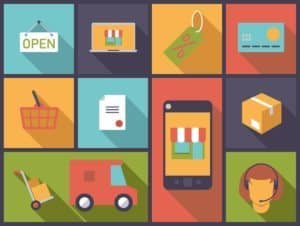 I happen to be particularly fond of the term Enterprise.
Maybe it's just a holdover from a high school Star Trek obsession (Trekkies, unite!), or maybe it has to do with the white-glove eCommerce Enterprise solutions that I've been reviewing recently. (It's probably the former.)
Regardless, you came to this page to learn more about Enterprise shopping carts, namely, the top four on the market: Shopify Plus, BigCommerce Enterprise, Magento Enterprise Cloud Edition, and Mozu.
All four offer the unbeatable scalability, reliability, functionality, and support that large companies need to continue to expand. So, how do you choose which service to use?
Enterprise solutions tend to fall into two categories: those that provide lots of support and those that provide lots of functionality. If you're looking for a hassle-free eCommerce solution, you might want an option from the first category. On the other hand, if you have a very specific vision for your online platform, the second category might be more your speed.
Keep reading for a breakdown of four of the most popular Enterprise solutions.
Category One: Easy to Use and Hassle Free
If you need a platform that does the work for you, try one of the two options below.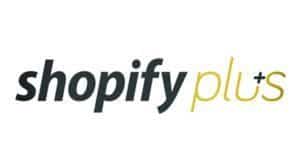 As a successful server of over 275,000 businesses, Shopify is one of our favorite eCommerce platforms. Needless to say, we had pretty high expectations for Shopify Plus (see our review). Thankfully, this Enterprise shopping cart does not disappoint.
Here are a few of Shopify Plus's best qualities.
Shopify Plus takes the frustration out of online business and does so by offering what most companies need, without all the frills. Don't get me wrong, Shopify Plus still has plenty of features. They just don't have every feature that you may need. Not to worry, there are apps for that.
If you're looking for beautiful templates, low hassle, and service without compare, Shopify Plus may be just the ticket. Check out our full review of Shopify Plus for more details.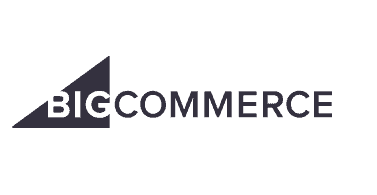 BigCommerce Enterprise (BC Enterprise) (see our review) is still a newcomer to the Enterprise market. Launched in May 2015, BCE has just turned one year old. Nevertheless, they've already signed on some big name clients: Toyota, Gibson, and Payless Shoesource. And considering the software's recent partnerships with Shipper HQ and Facebook Shop, it's clear that BC Enterprise is still growing.
These are a few of BC Enterprise's best features.
BigCommerce has received some general complaints about customer service and recent pricing changes, which are worth taking a look at. Read more about those issues on our full BigCommerce Enterprise review.
BC Enterprise is comparable with Shopify Plus in most categories, only falling a bit short in areas related to customer service. If you're looking for a platform that requires very little techy-know-how, I recommend calling up both Shopify Plus and BigCommerce Enterprise to see what pricing would be like for your company.
Category Two: Feature Rich and Fully Customizable
Hassle-free and easy-to-use are both good qualities in a shopping cart, but let's say you aren't looking for simple. You don't want a cookie-cutter template; you want your unique brand to shine. You don't need an easy-to-use admin; you need all the features you can get. You don't want someone to hold your hand; you already know your way around this eCommerce business.
If this is you, I recommend one of the following.
Magento Enterprise Cloud Edition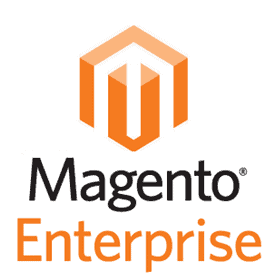 Of all the Enterpise solution on this list, Magento Enterprise Cloud Edition (Magento ECE) (see our review) is the youngest. Launched in April 2016, Magento ECE is only a few months old. Granted, it's the cloud edition of Magento's pre-existing Enterprise Edition, so it isn't a totally new product, but still.
As you might guess, Magento ECE is a product of the well-known Magento, which serves 240,000 stores worldwide. Current clients include Zumiez, Rosetta Stone, and Nike.
Magento ECE is different from every other solution on this list because it is a PaaS, a Platform as a Service, which similar to SaaS, though typically implies a lower level of service. Read more about SaaS and PaaS here.
Here are a few of Magento ECE's other unique features.
One negative: there aren't many prefabricated (prefab) integrations currently available for Magento ECE. This is because Magento ECE uses the new Magento 2.0 system and most apps have not yet been made compatible with Magento 2.0. I anticipate this changing in the near future.
Also, users tend to complain that Magento's products in general are more difficult to operate. They often use the term "steep learning curve" in their comments.
Here's the good thing: users tend to agree that after you've climbed that learning curve, Magento is pretty great. Furthermore, most of these comments come from developers, not merchants. I was able to view a demo of Magento 2.0, and I can say that while the admin is certainly harder to navigate than most, it just isn't that difficult.
If you'd like to learn more, try our full Magento Enterprise Cloud review.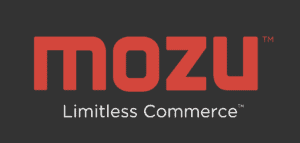 Launched in September of 2013, Mozu is Volusion's contribution to the Enterprise eCommerce market. Much like Magento ECE, Mozu's merit is its customizability. Stores like Bluefly, Jelly Belly, and Sigma are already benefiting from what Mozu has to offer.
These are a few more benefits of Muzu.
Common complaints mention poor customer service, though these complaints are almost entirely directed at Volusion. I, myself, have received poor customer service from Mozu. I've had my calls dropped and my emails forgotten. You might try contacting the company yourself to see what type of service they can provide you.
The great thing about Mozu is its versatility. You aren't constrained by any theme templates or limited documentation. If you've got a very specific vision for your business, Mozu is a solid option.
For more information, read our full Mozu review.
Conclusion
There's no one-size-fits-all eCommerce platform. What's right for one business may be completely wrong for another. So, I can't make any sort of statement about which shopping cart is "best."
However, I can say this: Within these two categories, I tend to prefer Shopify Plus and Magento ECE over the competition. In my opinion, they offer the best features with the fewest downfalls.
Whatever the case, I recommend calling sales representatives from each platform that you consider. They can walk you through pricing, which may ultimately decide the matter for you.
Happy shopping!