The 4 Best Alternatives To GetResponse
Expert Analyst & Reviewer

UPDATED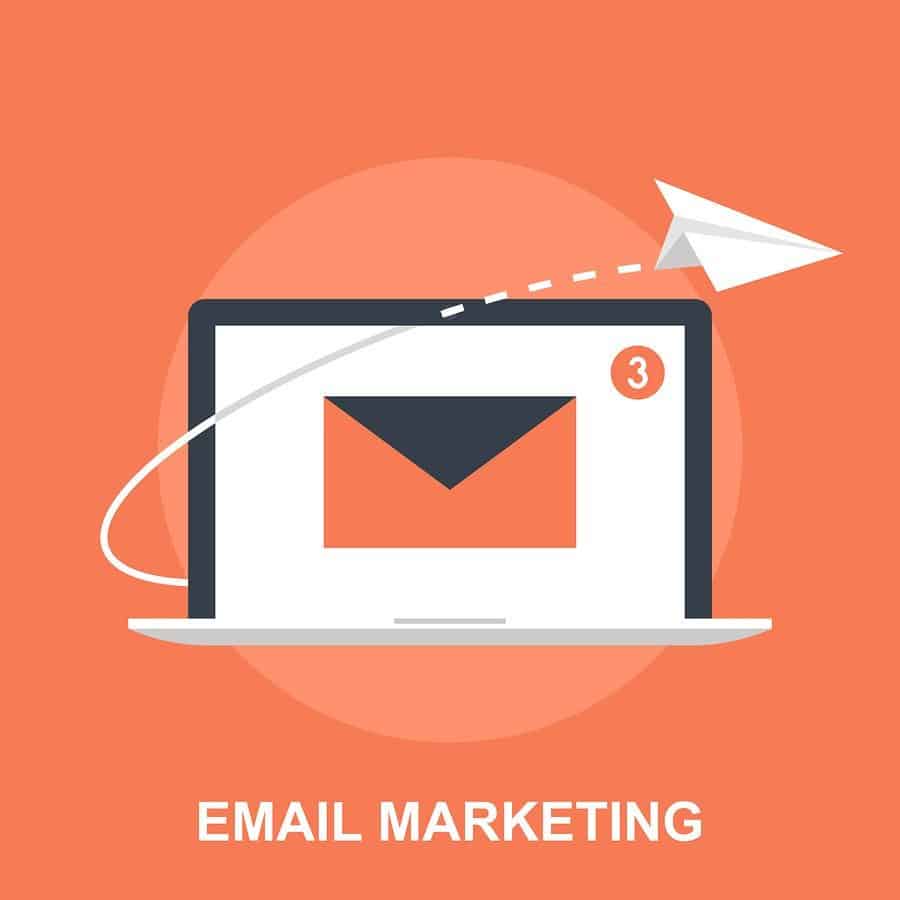 Maybe it's been bothering you for awhile, or maybe you just stopped during a lull in your day to think about it: is "GetResponse" a good name for an ESP (email marketing service provider)? Is it just a little too on-the-nose, or is it subversively sincere about the service it offers? What if you had an ESP with a completely different name?
Of course, there are other, more substantive reasons for wanting to change your email provider regardless of what it's called. If you've gotten to the point where GetResponse (see our review) isn't getting you the response you hoped for, it may be time to consider some alternatives.
Before we look at some alternatives to GetResponse, let's look at what this software's strengths are:
Easy UI: As an ESP that caters to smaller businesses, GetResponse tries not to overwhelm new users. So while it's not the easiest email marketing program out there, it won't completely overwhelm new users.
Customer service: Many GetResponse users report having good experiences with support and customer service. The ability to talk with service reps via live chat is highly valued.
Feature Selection: GetResponse has a strong set of features.
High deliverability rates: Email marketing isn't much use if your emails aren't getting in front of your contacts' eyes. GetResponse is pretty good at this.
Now let's take a look at some of GetResponse's closest cousins.
Campaign Monitor (see our review) shares a lot of traits with GetResponse; they both cater to similarly sized businesses with simple-to-moderately complex email marketing campaigns, while being a little more advanced than the more introductory level programs. In addition, they're both aimed at businesses that will be doing regularly email marketing, rather than the occasional campaign.
Whether Campaign Monitor looks like a better choice for you will depend largely on your interface and feature preferences, as well a few pricing quirks that both programs possess.
Why You Should Switch to Campaign Monitor:
Campaign Monitor's plans, with an important caveat, are probably a bit easier to navigate than GetResponse's. All plans have access to all of Campaign Monitor's features, which includes autoresponders and split-testing. All of this comes at a price point comparable to GetResponse's.
In particular, Campaign Monitor offers some above-average reporting tools, which is always handy when you're trying to hone the effectiveness of your campaigns.
Why You Shouldn't:
Unfortunately, switching over to Campaign Monitor isn't a matter of jumping over to a clearly superior product. The biggest issue converts will run into is with Campaign Monitor's sending limitations, which are capped at five times the maximum number of subscribers in your list. If you want that cap lifted, you'll have to bump up to an unlimited plan.
You'll also lose a bit in customer service options. While Campaign Monitor's support is competent and friendly, it's not as easy to reach in real time as GetResponse's team.
One of the biggest names in the industry, Benchmark (see our review) offers a powerful tool set to a broad array of small-to-large businesses.
One of the nice things about Benchmark is that its feature set and abilities give you room to grow and add complexity to your campaigns as you need it. Best of all, if you're just getting started and have a small contact list, you can use it for free.
Why You Should Switch to Benchmark:
It's a well-supported, time-tested email marketing service provider that offers a full suite of features at an extremely reasonable price.
Also, if you haven't dipped your toe intos split-testing and autoresponders, Benchmark is good place to hone your skills on those more advanced features.
Why You Shouldn't:
Benchmark has a rather unforgiving anti-spam policy that, when paired with its no refund policy, has made for some significant headaches for a segment of its user base. If you're not sure that you can stay on the program's good side, you may want to steer clear.
3. ConvertKit
Across the spectrum, we have a relative newcomer to the email marketing game, a spunky little program called ConvertKit.
ConvertKit discards some key assumptions about how to organize an email marketing service. You won't, for example, find any contact lists. Instead, ConvertKit uses automation to tag and untag contacts as appropriate.
Why You Should Switch to ConvertKit:
Higher-level marketing campaigns tend to require some level of automation, and ConvertKit offers one of the better systems (outside of the really expensive automation suites) that cater to corporate customers.
I'd go as far to say that once you've experienced ConvertKit's tagging system and sequences, it almost seems primitive to manage your contact list any other way.
Why You Shouldn't:
Unfortunately, the spunky new kid on the block will ask you to give up some stuff you may have grown attached to, namely really attractive email templates and sexy drag-and-drop editors. ConvertKit's isn't hard to use, but it's definitely geared more toward communicating text and information than creating gorgeous designs.
It should also be mentioned that the program comes up a bit short in the reporting department, although it does offer an interesting "resend to unopens" feature as a consolation, which can allow you to perform some after-the-fact split-testing.
The biggest problem, however, is ConvertKit's lack of a free trial, which can make it a little risky for ambivalent marketers.
Another venerable email marketing service provider that could easily be considered a cousin of GetResponse is Active Campaign (see our review).
Active Campaign can be a little overwhelming at first glance, but that's due, in part, to the broad array of features the program offers, as well as its unusual level of customization.
Why You Should Switch to Active Campaign:

Active Campaign lets you tightly control the amount of information the program throws at you. It accomplishes this through a simple, drag-and-drop interface, which lets you select and deselect widgets at will. In other words, you can configure Active Campaign to look like what you want it to look like.
There are also a tremendous number of features to explore, and at a decent price.
Why You Shouldn't:
If you're new to email marketing, Active Campaign can be a pretty overwhelming for your first time out. It's not an insurmountable challenge, but you'd probably be better working with a free program.
Some users claimed that Active Campaign has a low deliverability rate, but that isn't necessarily the case for all users.
Summary
There's a lot of competition out there in the world of email marketing service providers. While it can be tough to keep track of all the options out there, the good news is that you never have to feel trapped with a provider you don't like. If you're unhappy with GetResponse, or are looking for something different in your ESP, Campaign Monitor, Benchmark, Convert Kit, and Active Campaign are all good alternatives.