The 5 Most Hated Words & Phrases In Payment Processing
Expert Analyst & Reviewer

UPDATED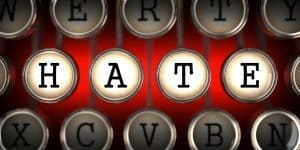 After browsing hundreds of pages of payment processing contracts and sales information, and having heard from hundreds of confused and frustrated merchants, there are some choice words that really grind my gears. These words and phrases are commonly used in the payments industry, and most new business owners (and some seasoned owners) get thrown off course by this often deceptive language. The following list outlines my five least favorite words to see when reviewing a payment processing company.
Discount – This is my least favorite word in the entire realm of payment processing. Normally when you hear the word discount in regard to finances, you are getting a deal. Who wouldn't want the highest possible discount for their processing rates? Right? Well in card payment processing, the "discount" is actually the amount that you are charged (i.e., the amount taken off – or discounted – from your gross sales). Confusing, isn't it? It's completely counterintuitive, but just remember that merchant account rates play by golf rules. You want you discount to be as close to 0% as possible. (Good luck shooting below par in this game…)
Apply – That sounds so innocent doesn't it? You are just filling out an application, like applying for college. Hopefully you get accepted! Unfortunately, some providers use the word apply to mean essentially the same thing as sign up. This leads to a lot of confusion on the merchant's end. They believed that signing the processing agreement was part of the application process, but didn't realize that it would bind them to the service. Imagine if every college you applied to, upon acceptance, billed you for the upcoming semester…
As Low As – Oh, how I hate this phrase. Can you imagine if your grocery store advertised "Prices as low as $0.10!" just because that is cost of the lowest priced item in the store? That would seem pretty ridiculous, right? Well this is exactly what many payments providers do in their advertising. The "as low as" number is usually just the lowest possible "qualified" rate. Beware of companies that use this type of deceptive marketing. This type of stretch the truth attitude often permeates the entire sales experience for these companies.
Liquidated Damages – No, this isn't what you get when your basement floods. This is what you get when your payments provider wants to take you for all your worth. If your processing contract has language that allows for liquidated damages to be enforced and you decided to close your account before your term is up, then the processor has the right to collect a specified percentage of what they would have earned from you over the course of the remainder of your contract. The idea is that by cancelling early, you have cost them "damages" which they are entitled to, so they will need you to immediately liquidate your future earning potential to pay them. These fees can be thousands of dollars for higher-volume businesses.
Auto-Renewal – On the surface that sounds helpful. Why would I want to go through the trouble of renewing my processing contract every year when it can just auto-renew? Thanks, Acme Processing Company for looking out for me here! Oh wait… it turns out this is not a favor at all – at least not for you. Lets say you sign a three-year contract that automatically renews for two-year periods after the initial term expires. No big deal, right? True – unless you have an early termination fee. Because if six years after opening your account you want to close it, you will still be charged for "early" termination since the entire contract renews, including the termination fee section. Bad. Deal.
What are your most hated words and phrases in the payment processing industry? There are so many others to choose from! Let us know in a comment. And check out our Blog for more tips for merchants.