Top 10 Trello Integrations
Contributor

UPDATED

Whenever I get asked "what project management application do you like the best" (believe it or not, I have been asked that question), I start to feel a little sheepish. I wish I had some kind of fantastic answer detailing a long list of amazing features; I wish I could name some outrageously complicated and expensive software that automates all kinds of functions and saves its users hours of busywork. But instead, I have to be honest and just say "Trello."
Trello is one of the simplest project management platforms I have ever reviewed (thus my reason for feeling silly). But I can't help it. I really, really like Trello. I love the drag-and-drop capabilities, graphic design, and the flexibility offered by this software. I also love that you can get an extremely functional version of Trello for free. In fact, I like Trello so much that I actually use it myself when writing articles for Merchant Maverick. Check out our full Trello review to learn more.
Now, I have to admit that my own needs are pretty limited: I barely scratch the surface of what Trello can do when using it for myself. For what I need, Trello is perfect just how it is. Most others, however, might want a few more features. Enter the integrations (or as Trello calls them, Power-Ups)!
Here are 10 different options for customizing your Trello experience:
1. BigPicture Gantt Charts
As its name implies, this integration brings Gantt charts to your Trello experience. For those of you who are unfamiliar with Gantt charts, they look like this:
Gantt charts are an omnipresent feature in the majority of project management applications, so one of my biggest reservations in recommending Trello to businesses is the lack of a native Gantt feature. Fortunately, BigPicture is a simple powerup-activation away. Problem solved!
2. Slack
Slack is one of the most common communication applications for business use. With the ability to create channels between individuals or around hashtags, Slack's functionality is evident. While Trello provides some communication tools of its own, the integration with Slack lets you send reminders, create chats around individual boards, and even send Trello cards in conversations.
3. Marker.io
Marker.io allows users to take a screenshot of their words and use a digital "marker" to annotate it. This integration requires a paid subscription, though there is a 30-day free trial available. Having seen a bit of what Marker.io can do, however, I think purchasing a subscription might be worthwhile, especially if your business does a lot of proofing, bug-tracking, or similar tasks. Marker.io lets you turn those annotated screenshots into Trello cards, or simply add them to already existing ones. You can do all of this within the Marker.io app, and it updates simultaneously in Trello.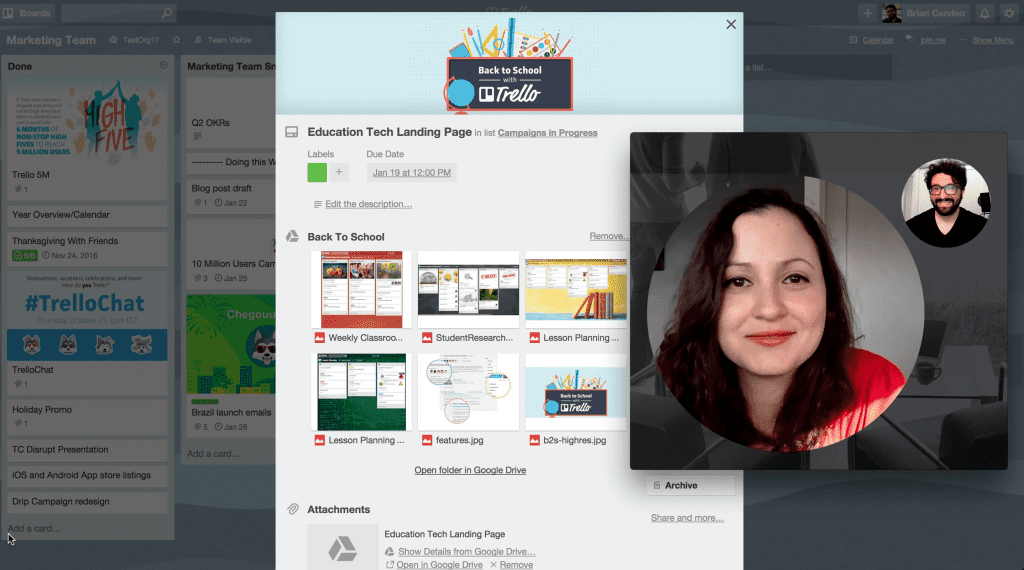 4. Google Drive, Box, and Dropbox
I'm copping out a bit here by not naming one program as the all-around winner, but honestly, I feel bad featuring any one of these options over another. ( People can become very attached to their particular file storage choice.) Personally, I am a Google Drive fan, but Trello integrates equally well with Box and Dropbox. Using any of the three options, you can turn individual files or even whole folders into Trello cards.
5. Twitter
For all of you social media managers out there, let it be known that Twitter integrates directly with Trello! You can save individual tweets as Trello cards, then sort them using Trello's drag-and-drop capabilities. This can also be useful for IT techs, who need to be able to keep track of bugs in their programs. Using the Twitter integration for Trello, you can create a board for each bug, then sort tweets into those boards.
6. Join.Me
Join.Me brings video conferencing to Trello. Normally reserved for more advanced project management platforms, video conferencing can be an essential communication tool, especially in fields where email or chat services don't quite meet the mark. Join.Me also has screen-sharing capabilities, which is a handy tool to add to your chest.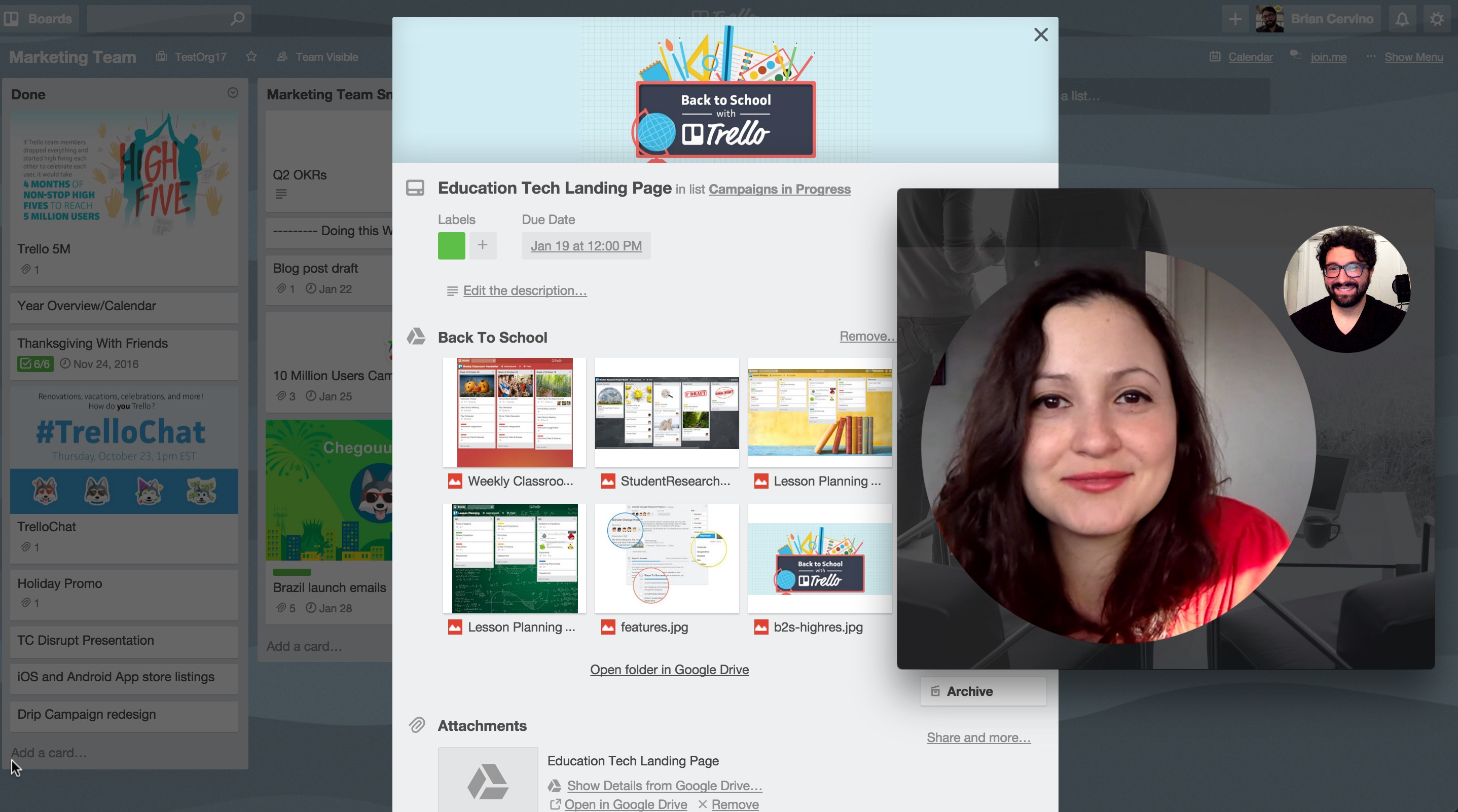 7. SurveyMonkey
If you are in a field that requires feedback, either from your clients or your employees, this power-up might be useful for you. Whether you send out your survey within Trello itself, or just receive results, data, and analytics there, there is a lot to love about this integration. Personally, I love digging into customer feedback, so this one is a definite win for me!
8. Pipedrive
Pipedrive (read our review) is a sales tool that utilizes a similar drag-and-drop sensibility to Trello. As such, the integration between Pipedrive and Trello seems like a match made in heaven. Sales deals made in Pipedrive automatically generate boards in Trello, so that once you have closed a sale with a customer you can get to work managing your new project.
9. Burndown
If you run your business using the Agile methodology, you know the importance of data and feedback. Trello doesn't have much to offer in this department on its own, but fortunately Burndown, in the form of a Trello power-up, can help. Burndown for Trello instantly analyzes how many cards are finished, how many are in progress, and how many hours are remaining in your project plan.
10. Butler
Butler is a neat Trello powerup that brings automation to your Trello boards. Want a new card to appear the same day every week? Butler can do that. Want a customizable button added to your cards to move them around your boards? Butler can do that. Want your cards to automatically shuffle about when certain conditions are met? Butler can do that too. Interested? I thought so. Butler is capable of these and so much more. Were you feeling a little envious of all those fancy, high-end project management apps and their machine learning, AI-driven automations? Now you can bring a little of that exotic spice to the humble pie that is Trello.
FAQs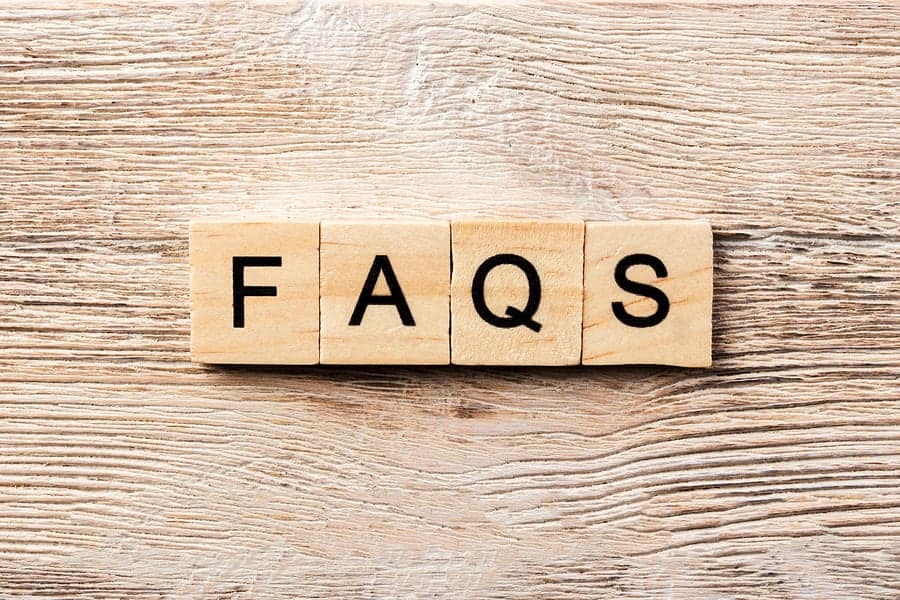 Trello has a huge list of possible integrations, so picking the top 10 is a little like shooting fish in a barrel. There are a lot of great options, so when narrowing down my 10 favorites, I had to make a number of judgment calls that may have resulted in a worthy contender not making this list. During the winnowing process, I came across a couple of recurring questions regarding Trello's integration system, so I figured I would wrap up by answering a few of them:
What Is A Power-Up?
"Power-up" is basically Trello's word for an integration. You can basically use the terms interchangeably, though "power-up" is considerably more fun than "integration."
How Do I Get Power-Ups?
You can activate power-ups by accessing your board's menu and select the power-up option. From there, select the integration you want to use and enable it. Easy as pie!
How Many Power-Ups Do I Get?
It depends on whether you are a paying Trello subscriber or a free user. If you are taking the free route, you get one power-up. Paying customers (the cheapest plan is $9.99/user/month) get unlimited integrations.
Do Power-Ups Cost Anything Extra?
Some power-ups do require their own subscriptions to use. For example, if you want to use the Zendesk integration, you will have to pay for your subscription to Zendesk.
What If I Want A Power-Up That Does Not Exist?
You can build your own power-up using Trello's simple power-up builder. You can make custom buttons, badges and more, all in what Trello's development team describe as "no time at all."
Have I missed any important Trello integrations? Do you have any favorites? Do you have anymore Trello Questions? Let us know in the comment section below!