Top 3 Alternatives To Shipstation
Updated on:
Posted by: Merchant Maverick Contributor
Advertiser Disclosure: Our unbiased reviews and content are supported in part by
affiliate partnerships
, and we adhere to strict
guidelines
to preserve editorial integrity.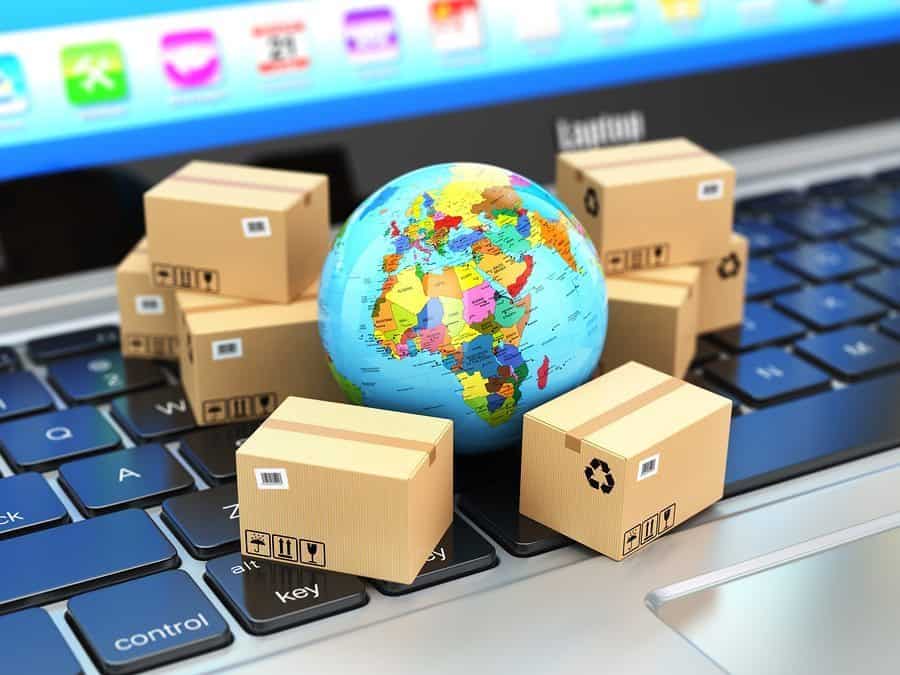 In the world of web-based shipping applications, ShipStation is the eight hundred pound gorilla. With a large customer base, a wide array of integrations, and a huge advertising reach, you (the small business owner) have likely heard of it by now.
While ShipStation (see our review) has a lot of great features, and a big community surrounding it, it may not be the best fit for your company. Fortunately, there are a number of different options available for entrepreneurs, at an affordable price. Here are three of the top alternatives we've reviewed here at Merchant Maverick:
ShippingEasy
They put "easy" right in the title, so you know two things about this product right off the bat: 1) the developers are confident people and 2) ease of use is a top priority.
I'm happy to say that they deliver. The interface is intuitive, with big buttons, and a clean design that's easy to navigate. The service is also praised for how stable and quick the software runs, which is something I don't see very often in this market (ShipStation gets hammered for speed issues all the time).
ShippingEasy (see our review) has all features you'd want from a shipping platform: order filtering, online store integration, and discounted postage rates. The customer service team is also top notch, getting rave reviews from its customer base.
Complaints about ShippingEasy tend to focus on compatibility issues if you're using more than one store. There are also some users complaining about getting hit with extra shipping fees, though these seem to be on a case-by-case basis, depending on which logistics company you use.
If you've tried ShipStation, and are looking for an alternative in the same ballpark, I think your next look should be ShippingEasy for sure. Check out our full review here.

Our next option takes us into the realm of desktop software. ShipWorks (see our review) is an enterprise grade shipping application tailored for the small business owner. Built with stability and scalability in mind, the developers of this solution have ignored the trendy web-based model that most Software-as-a-Service (SaaS) providers use, and stayed true to their roots.
ShipWorks is a Windows application (though Mac users can use it with the help of an emulator like Parallels) that is installed on a single computer. The benefits are twofold:
Security: Your company's data isn't being stored offsite alongside thousands of other accounts (which is what happens with a SaaS).
Scalability: A local installation of ShipWorks doesn't need to compete with other accounts for machine resources (another drawback of using a SaaS). This results in speed and stability, even if your orders creep up into the thousands or tens of thousands.
Uptime: Web-based applications will inevitably experience service outages. So will Internet Service Providers (ISPs). That's just reality. If you use need access to your data, and your provider is down, then you are stuck until the problem is resolved on their end. With ShipWorks, you are in control of your data at all times.
These are huge plusses if your company does a lot of volume. ShipWorks is not without its drawbacks, however:
Installation: Having desktop software means that someone is going to need to install and configure it on a one of your company's machines. This takes time. There's also more of a learning curve with ShipWorks over some of the more streamlined SaaS solutions. If you're an entrepreneur who's going to be personally handling all of the fulfillment tasks for your business, the extra hassle may not be worth it to you.
Troubleshooting: One of the selling points of a SaaS is that both the hardware and software are offsite, and the providing company is the one responsible for maintaining all that equipment. If you run your company off desktop software, then you're very dependent on the computers that the software is installed on. You're also responsible for making sure your data gets backed up regularly. If you don't have a backup and your hard drive fails, then all of your customer shipping information could be gone forever.
This solution is one of my favorites, but it isn't for everybody. I tend to recommend it to companies that have a good IT infrastructure (so their data is protected), and/or companies that do high volume. You can check out the review for a more in-depth take.

Our third pick comes from a start-up out of Austin, TX: the oddly-named-yet-ultimately-endearing Ordoro (see our review). This solution earns a 4-star rating from us through its great interface and excellent customer service. It's got all the features you would want, including dropshipping, batch shipping (up to 100 orders at once), an inventory management module, and an open API.
This product is a SaaS, and as such its geared towards simplicity. I can't overstate how minimalist the dashboard is. When I took the trial, I dubbed it the most spartan web-based application I'd ever reviewed, and I think that title stands to this day.
Ordoro does have drawbacks. As is the case with most SaaS solutions, scalability is a problem. At least, that's what feedback from the customer base indicates. I've also seen some complaints about the Fedex integration getting pricies wrong from time to time. It's possible this bug has been ironed out since I last reviewed the product, but if you rely on Fedex for logistics, I'd definitely look into this before putting any money down.
I tend to recommend this software to businesses that do less than 500 orders per month. If you're just starting out, and don't do a ton of volume, I think Ordoro is a pretty solid bet, and great customer service really sweetens the pot. You can read my full writeup here..
Wrapup
So that's that. In my opinion, these are your three best bets if you're looking for an alternative to ShipStation. Each of them skew a different way: ShippingEasy is the most similar to ShipStation without a lot of the hangups, ShipWorks emphasizes performance, and Ordoro favors simplicity above all else.
They are all fine products. As a business owner, it's up to you to figure out which is going to be the best fit for your team. Good luck.
As for me, I've got some more reviews coming down the pipeline for both shipping and inventory management. Have a great week and I'll see you soon.